How to increase employment in marginalized communities?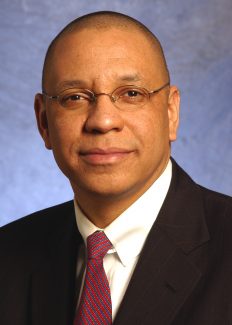 Headed by Dr. Dale G. Caldwell, executive director of the Rothman Institute of Innovation and Entrepreneurship at Fairleigh Dickinson University, a new team of policy experts called the Entrepreneur Zone Working Group aims to find ways to drive employment in marginalized communities
Part of The New Jersey Economic Development Authority (NJEDA), this group, which just held its first meeting on Friday, March 19, will evaluate the viability of establishing "Entrepreneur Zones" within existing Opportunity Zones.
Pioneered by Caldwell, Entrepreneur Zones (EZones) are an innovative new idea to support the growth of companies in historically marginalized communities where job opportunities are scarce and entrepreneurs struggle to access capital.
As proposed, Entrepreneur Zones will be established within existing Opportunity Zones. There are 169 Opportunity Zones in New Jersey, located in 75 municipalities throughout the state. Businesses that establish a location in these zones and hire locally would be eligible for special tax credits and other resources not available to other companies. In this way, the program would incentivize the creation of new businesses in historically disadvantagedcommunities and support these businesses' growth, creating new jobs for residents and equitable economic growth in communities throughout New Jersey.
"Encouraging companies to launch and grow in historically underserved communities and providing resources for entrepreneurs in these communities is vital to driving long-term, equitable economic development in New Jersey," said Dr. Caldwell. "Entrepreneur Zones or "EZones' are an innovative solution that will bring creative businesses with high growth potential to communities with the greatest need while incentivizing these companies, as well as existing companies, to hire locally. I am proud to work with the NJEDA and the other members of the Working Group to fine-tune this concept and prepare plans to implement it in New Jersey."
About the New Jersey Economic Development Authority 

The New Jersey Economic Development Authority (NJEDA) serves as the State's principal agency for driving economic growth. The NJEDA is committed to making New Jersey a national model for inclusive and sustainable economic development by focusing on key strategies to help build strong and dynamic communities, create good jobs for New Jersey residents, and provide pathways to a stronger and fairer economy. Through partnerships with a diverse range of stakeholders, the NJEDA creates and implements initiatives to enhance the economic vitality and quality of life in the State and strengthen New Jersey's long-term economic competitiveness. 

For more information, visit https://www.njeda.com and follow @NewJerseyEDA
on Facebook, Twitter, Instagram, and LinkedIn.