John Malpere brings style to the Monninger Center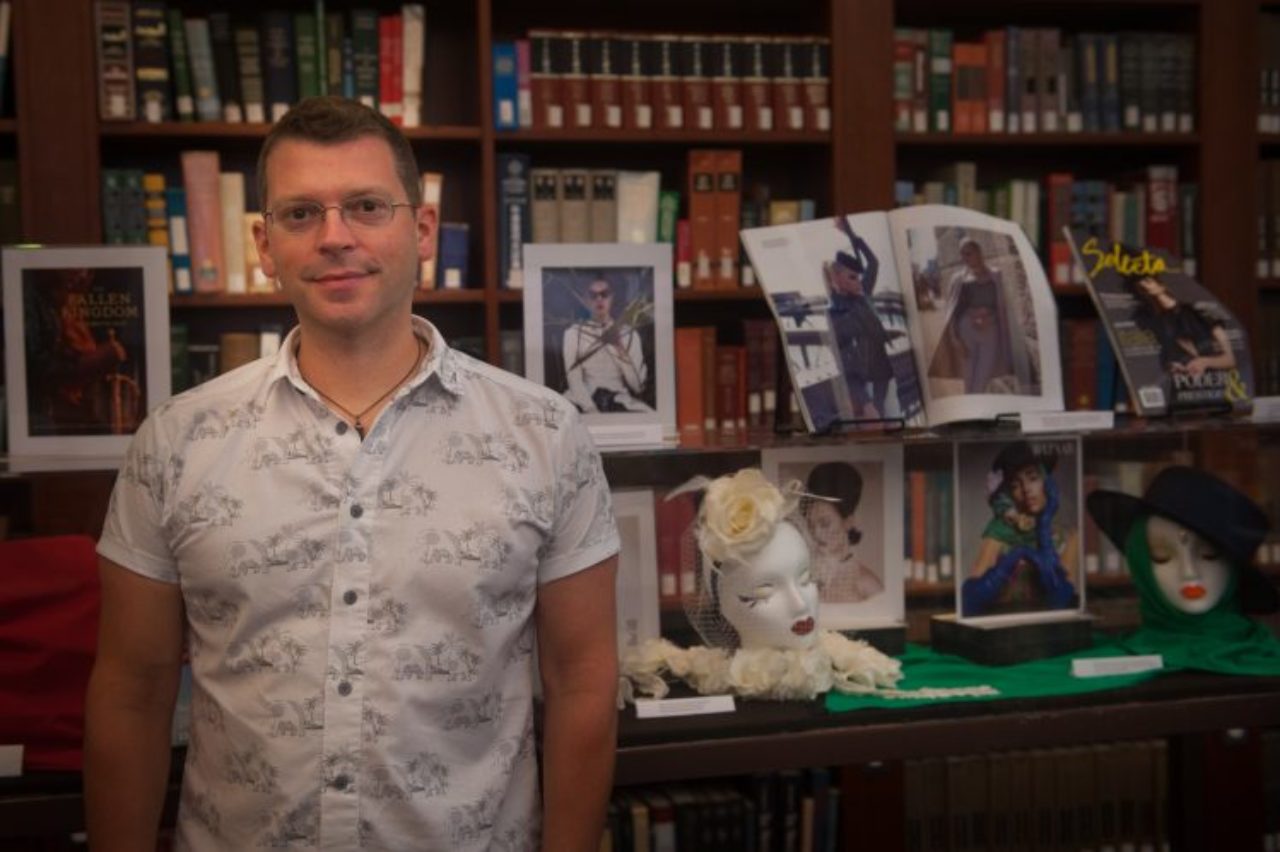 By James Neidhardt
John Malpere lives in two different worlds — books and fashion. He may be the library coordinator on Fairleigh Dickinson University's Florham Campus, working in periodicals, circulation, and campus reserves, but when he's not in the library, he's thinking about the runway.
With work featured in "Vogue" and "Harper's Bazaar," Malpere is a fashion artist whose pieces have appeared in fashion publications around the globe. Now, he's showing off his work at the John and Joan Monninger Center for Learning and Research.
Located in the lobby, Malpere's fashion exhibit is on display until Saturday, Sept. 15. The exhibit contains his elaborate headpieces alongside the fashion magazines the pieces appeared in. It also includes photographs of models wearing Malpere's work.
One headpiece on display is a large red bow, which was featured in the November 2017 issue of "Vogue Taiwan."
"That was my first 'Vogue,'" says Malpere. And it was a significant accomplishment in his fashion career, leading him to focus on millinery, making women's hats.
"Once you go there with 'Vogue,' other things open up. So I got busy with millinery for the whole year."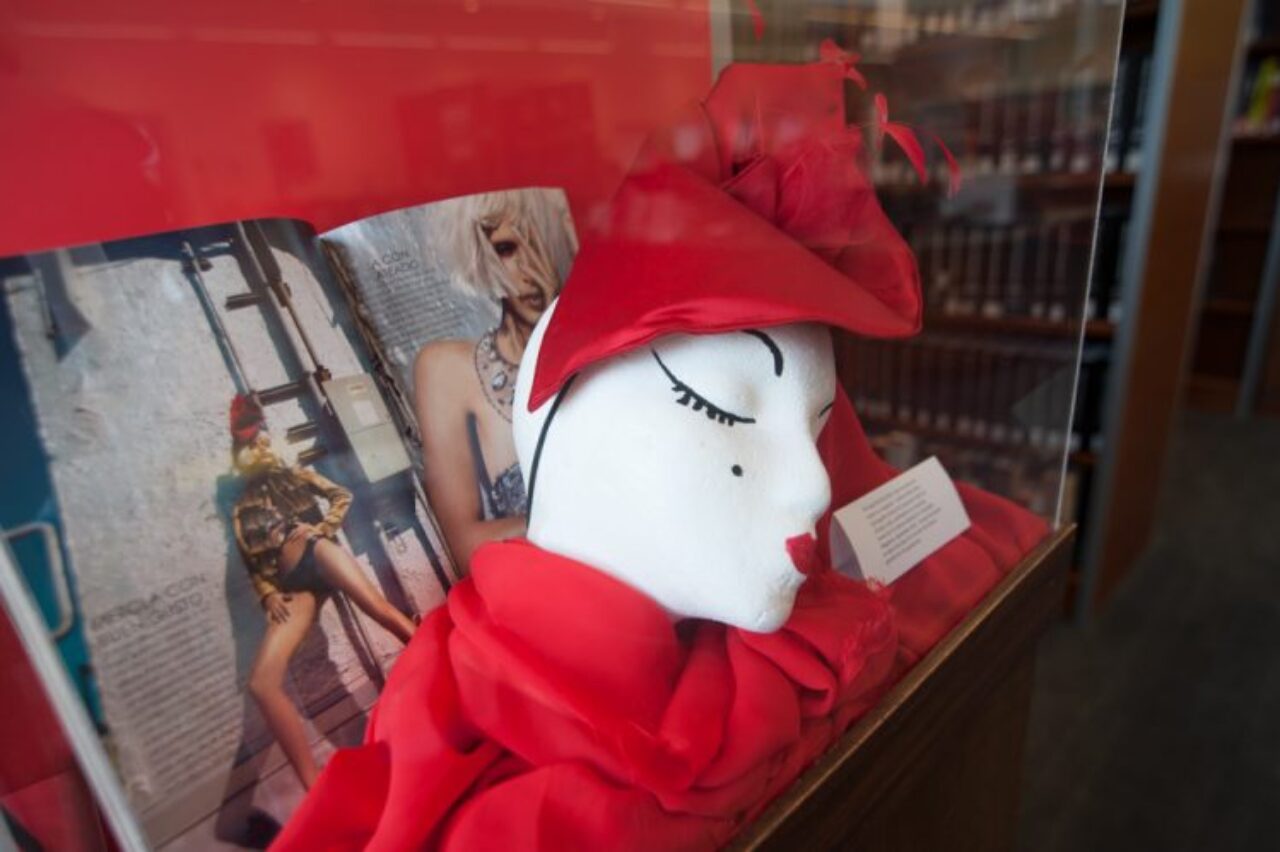 Malpere has a bachelor's degree in studio art from Montclair State University. And, in 2009, he went back to school and took courses at the Fashion Institute of Technology in New York City, N.Y.
There, a professor asked Malpere to do some millinery work. She showed him two pictures of models in headwear.
"Do you think you could make these?" she asked.
"I never have. I've always loved hats," Malpere said.
"I think you could," she said.
Using those photographs as inspiration, Malpere created his own headpieces. The professor liked them, and she asked for three more. "Then she took me to New York Fashion Week with her, and wore all of them the whole entire week. She got a good response."
Beyond "Vogue" and New York Fashion Week, Malpere's work has been featured in "Harper's Bazaar."

One of his headscarves is on display in the Monninger Center, along with a straw hat he made, which appeared in "Harper's Bazaar" in Arabia. He has also had work published in "Harper's Bazaar Bride" in Brazil. "That was very exciting," he says.
Celebrities have worn Malpere's designs, too. A shirt he made was featured in a photo shoot with Emmy Award-nominated actor Alan Cumming.
One of Malpere's friends recommended him to "Spirit and Flesh" magazine, which needed an oversized flower for a fashion shoot with Cumming. Malpere sent over the flowers, but the stylist of the photoshoot was interested instead in a shirt on his website.
Malpere quickly got to work. He had made the original shirt for a friend, so he made a new garment, a slightly different shirt, for the photoshoot. "I made it overnight," he says.
Cumming liked it so much he now owns it.
Electronic Dance Music singer Sylvia Tosun has also donned Malpere's apparel. During a performance at the Hammerstein Ballroom in New York City, N.Y., she sported one of Malpere's headpieces and a cape.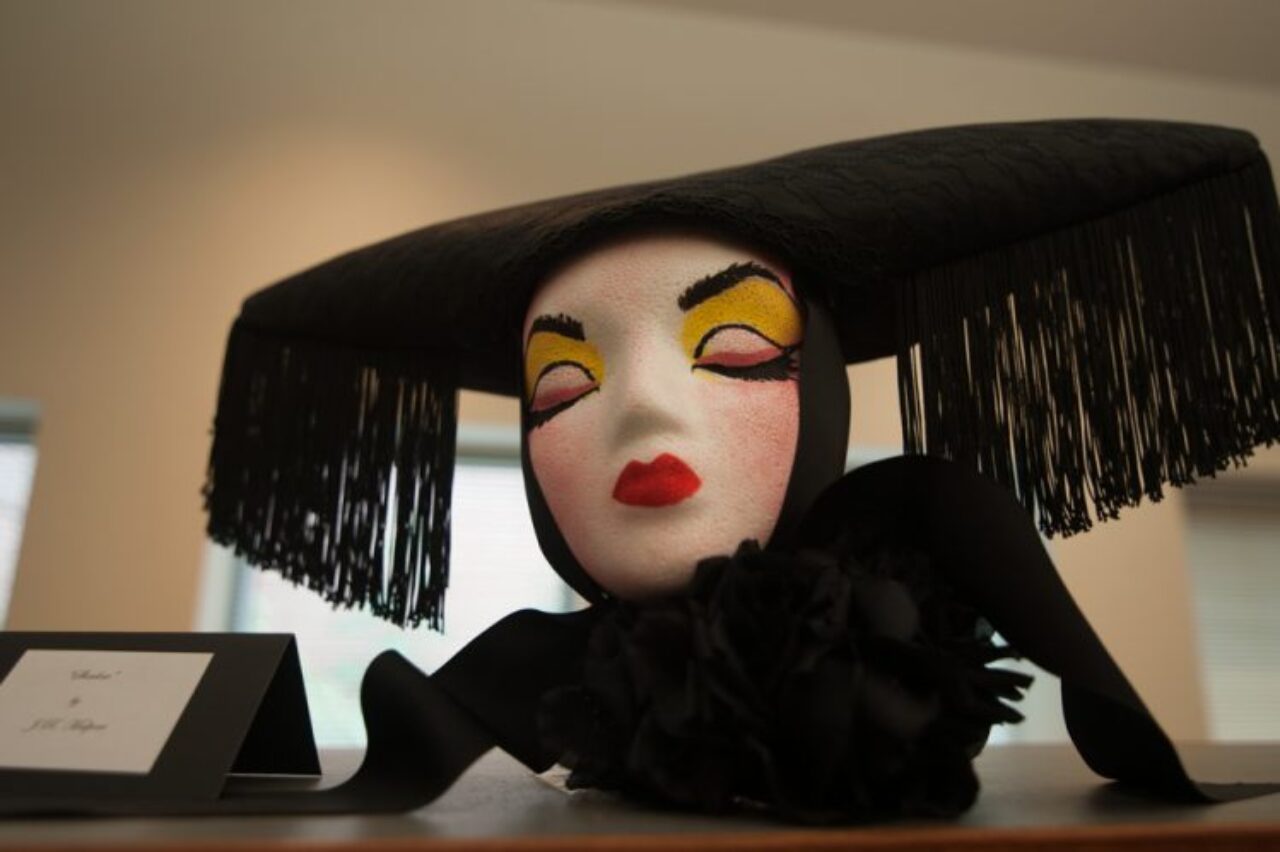 Though there might be little crossover between working as a library coordinator and as a fashion artist, Malpere loves both jobs, and does not find it difficult to balance both. Of his fashion work, he says, "I love it. I love to draw, and I love to look for fabrics and I love to sew." And of his time at FDU, "I love (that) it's so different than what I do with the fashion now. It's two different worlds."
The two jobs do come together at times, however.
Malpere mentored a student who now works in the fashion industry. Last semester, another student was interested in writing a paper on feminist art. "I was right on it," says Malpere.
Yet despite all he has done, both at FDU and in the fashion world, Malpere does not consider his biggest accomplishment something he did for work.
"The biggest accomplishment," he says, "is my niece hired me to make her prom grown last year."