Keeping up with FDU Career Development
As a result of the COVID-19 global pandemic, Fairleigh Dickinson University's Career Development Center now offers all of its services remotely. Here's how FDU's Career Development Center can virtually assist students, soon-to-be graduates and alumni in the interview and job search process:
Schedule an appointment with a Career Specialist
Students can still schedule Zoom video conference appointments with their dedicated Career Specialist quickly and easily online through Handshake or by emailing career@fdu.edu.
Career Development Tools
The Career Development Center has a wide array of career tools that are available to all students and alumni. No matter what year you are or if you are an alumni, there is an online career tool for you!
Handshake is the platform that the Career Development office uses to connect with employers to provide internships and jobs to our students and alumni. Students can log on with their FDU credentials and alumni can create an account to request access. Handshake will provide you with access to employers who are looking to hire FDU students and graduates! Visit Handshake: https://fdu.joinhandshake.com/
This site pulls together internship and job postings from across the web and puts them into one place for you. Even better, you can get direct contact information for employees at any company to help take your search to the next level. Create an account with your FDU email address. Alumni can contact the Career Development office for access. Join here: http://fdu.careershift.com/
Big Interview is Career Development's online interviewing platform. Create an account using your FDU email address at: http://fdu.biginterview.com/. Within Big Interview, you will be able to practice your interviewing skills online and find great tips and strategies to be successful during your interview. Even better, you will be able to record your answer to watch back to see how you performed. This platform is even more important today, as it will give you the upper hand on practicing virtual interviewing during this time when companies are still hiring, but interviewing over various virtual platforms.
"What Can I do with this Major?"
You don't know what you can do with a major? Are you thinking of changing your major?

Whether you are exploring multiple majors or searching for information about your chosen field, the What Can I Do With This Major website will help you connect majors to careers. Learn about various career areas and the types of employers that hire people with each major, as well as strategies to make you a more marketable candidate. Continue your research on majors and careers through a variety of websites that are provided.
Occupational Outlook Handbook
Check out the Occupational Outlook Handbook from the United States Department of Labor. This site provides a wide array of career information for hundreds of jobs including:
Career summaries and job duties
Description of work environments
Education and training
Pay
Employment estimates and growth
State and area information
Similar occupations
Additional resources
Myers-Briggs Type Indicator (MBTI) and the Strong Interest Inventory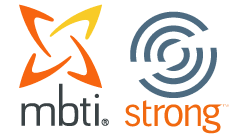 Are you interested in taking a career-related assessment? If so, completing a career assessment can help you in the following ways:
Deciding on or switching a major, minor, or concentration
Determining a career to pursue after graduation
Career transitions and/or changes
Better understanding of your career needs and how they match your unique personality
Discovering alternative paths that could work for you
Increasing knowledge to make effective career-informed decisions
Identify your "unique brand" and increase your marketing for a job/internship search
To assist you in this process we offer the MBTI® and Strong Interest Inventory®.