Know before you go to MetLife Stadium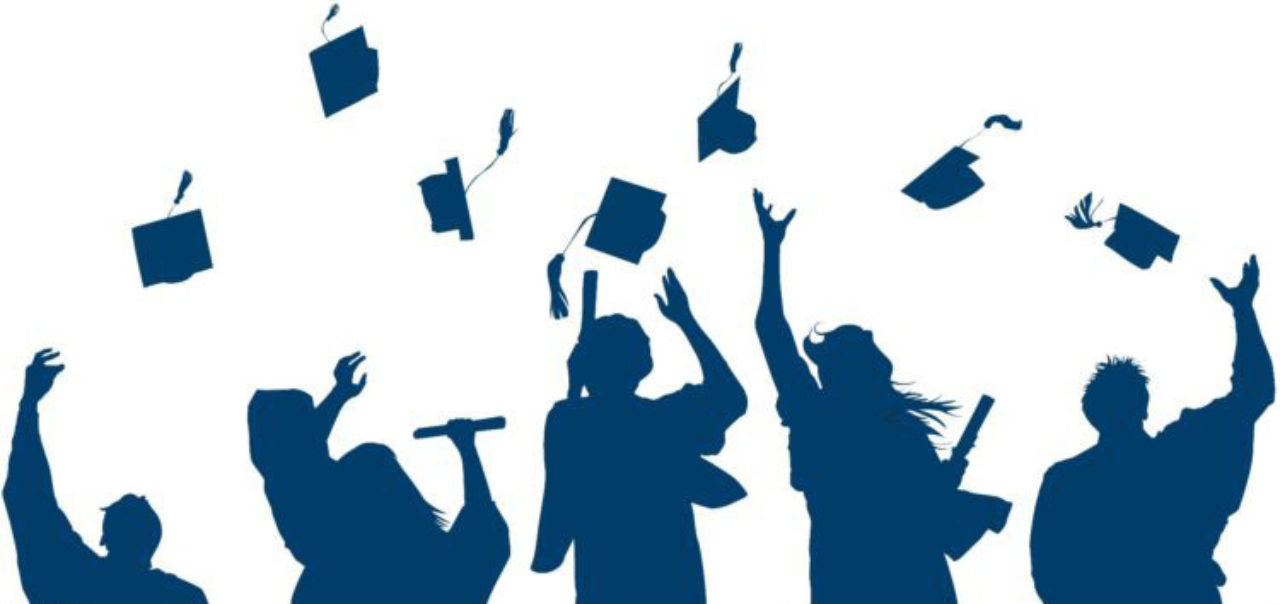 Event Information for May 18 and 19
In anticipation of the Fairleigh Dickinson University Commencement ceremonies, please find important event information below. The event is rain or shine. If you have any questions, please contact MetLife Stadium at info@metlifestadium.com or 201-559-1515.
Thank you and enjoy the ceremony!
Stadium Safe – MetLife Stadium Health & Safety Protocols
The safety and well-being of our guests and event staff is our top priority. MetLife Stadium has introduced new measures designed to ensure a safe and healthy guest experience based on guidance from the CDC and the State of New Jersey.
MASKS ARE MANDATORY – All guests 2 years of age or older are required to always wear a face mask unless actively eating or drinking while seated in your ticketed seat. Face coverings should fully cover your mouth and nose and fit snugly against the sides of your face so there are no gaps. Neck gaiters, bandanas, and masks with ventilation valves are not permitted.
PHYSICAL DISTANCING – Seating will be in socially distanced pods in groups of 4. Graduates should not transfer any of their event tickets to anyone other than trusted acquaintances unless they are transferring all 4 tickets to a single party. Guests must sit in the seat designated on their ticket. Please remember to also practice physical distancing and stay 6 feet apart when moving throughout the Stadium. To assist with distancing, seating capacity in-bowl has been reduced and lines at gates, concession stands, merchandise store and restrooms will utilize floor markers to maintain proper distancing.
HEALTH PROMISE – By entering MetLife Stadium, you and your guests are confirming that you have not been exposed to COVID-19, you are not experiencing any COVID-19 related symptoms as identified by the CDC or have a temperature of 100.4°F or greater. Guests are not required to provide proof of a negative COVID-19 test or show a vaccination card for entry. If you feel ill or are experiencing COVID-19 related symptoms, please stay home.
ENHANCED CLEANING & SANITIZATION – Enhanced and frequent cleaning and disinfecting protocols have been implemented throughout the Stadium including the use of electrostatic sprayers and hospital-grade cleaning supplies. High-touch surfaces and high-traffic areas are continuously monitored and cleaned during and after the event. Hand sanitizer dispensers are widely available throughout the Stadium at entrances, concourses, and restrooms.
EVENT STAFF – MetLife Stadium event staff are required to complete a health questionnaire and temperature check upon arrival for work and wear appropriate PPE.
ASSUMPTION OF RISK – Notwithstanding our efforts, an inherent risk of exposure to COVID-19 exists in any public place where people are present; we cannot guarantee you will not be exposed during your visit. COVID-19 is an extremely contagious disease that can lead to severe illness and death. By visiting MetLife Stadium, you voluntarily assume all risks related to exposure to COVID-19.
Event Day Operations
Mobile Ticket Information
Mobile tickets are required for entry and must be displayed on your smartphone via web browser here or your mobile wallet.  Screenshots of the ticket or paper printouts will not be accepted. If you place your digital ticket in your mobile wallet, no barcode will be visible, but the scanner will still detect it. If your group is not entering the Stadium at the same time, they should each have a ticket on their own phone for entry. If you are entering together, one person can hold all the tickets on their phone.
Children who are 34" in height or taller require their own ticket. Shorter than 34" do not require a ticket but must share a seat with an accompanying adult. Please note that no strollers are permitted into the Stadium for this event.
Stadium Carry-In Policies
The following approved items may be brought into MetLife Stadium for this event:
All bags that are 12" x 12" x 12" or smaller in size. Limit one bag per person.
Hand sanitizer 6 oz. or less in size and disinfecting wipes
Video cameras and still-photography cameras (not contained in a case) with a lens that is 6″ or less
Tablets (iPad) not contained in a case
Small portable phone chargers (no larger than an iPhone)
Binoculars (not contained in a case)
Signs, banners, and flags
Umbrellas
Rain ponchos, jackets, or blankets after being patted down or searched
Food contained in a clear plastic bag
Factory-sealed, plastic bottles of water or soft drinks that are 20 oz. or less in size
The following items are prohibited at MetLife Stadium for this event:   
Balloons
Strollers
Alcoholic beverages of any kind
Laser pointers, flashlights or fireworks, or balls of any kind
Selfie sticks
Cameras with a lens longer than 6"
Cash-Free Transactions
To reduce touchpoints, MetLife Stadium will now operate cash-free. Cash will not be accepted at concession stands and retail locations. Pay with a debit card, credit card, Apple Pay or Google Pay. A reverse ATM machine is located outside section 143 for guests to convert cash to a prepaid debit card valid for in-stadium purchases and anywhere a credit card or debit card is accepted.
Concessions
Select concession stands (129, 135, 143, 148 and select Mrs. Fields portables) will be open with streamlined menus. All items will be individually packaged including cutlery and condiments. All food and beverages must be consumed at your ticketed seat location. Guests will not be permitted to eat or drink while walking on the concourse.
FDU Grad Gift Area
An FDU grad gift area retail location is located on the MetLife mini turf in MetLife Central.
Elevators
Elevator use will be limited to ADA guests or those requiring assistance. Elevator capacities have been reduced to assist with distancing.
Security Screening Procedure
All guests will be subject to a courteous screening via a walk-through metal detector to ensure the highest level of safety and security.  Guests will be required to place their cell phones, cameras, keys, and all metal objects on the security table prior to walking through the metal detector. Belts and jewelry do not need to be removed. To make this process go as smoothly as possible, guests should only bring those items they absolutely need while attending the event. Please leave enough time to get to your seats; the earlier you arrive the better!

NJ Transit and Rideshare
NJ Transit will not operate rail service direct to MetLife Stadium for this event. The closest rail stop is Secaucus Junction where you can take a taxi or rideshare to MetLife Stadium. NJ Transit Bus 160 and Bus 703 provide service to the Sports Complex on select routes.
Additional Event Information                      
Website: www.metlifestadium.com
WiFi: Connect to the Free WiFi network: #MetLifeStadium_Free_WiFi
Stadium Map: http://bit.ly/2XcD96A                             
Guest Services Hotline: 201-559-1515
Guest Text Messaging Service: Type 78247, type MLS, followed by a space and your request and location
Code of Conduct 
Guests at MetLife Stadium are encouraged to:
Respect each other as well as our Stadium team members and staff
Following instructions from Team Members regarding stadium operations and emergency procedures
Refrain from fighting, throwing items or using foul/abusive language or gestures
Keep MetLife Stadium SMOKE-FREE by only smoking on the plaza near the Stadium gates or in parking lots
General Event Tips
Check the weather and dress appropriately. Please be aware of the type of shoes that you wear as some do not offer as much protection or comfort when moving in a crowd.
Cell phones: Please remember to keep your cell phone charged.
Bring essentials. Please carry emergency phone numbers and list of any medical information, if applicable.
Use the buddy system. Stay with your friends when moving throughout the Stadium.
Pick a place to meet up. Please identify a place outside the Stadium to meet up with your party in the event you become separated.
Plan to arrive early. Try to arrive at the Stadium at least one hour before the start of the event.  This will help your entry into the Stadium.
Report problems immediately Please contact a uniformed Stadium team member or use the Guest Text Messaging system if you need assistance.  Please do not allow someone or something to impact your experience in a negative manner.