Two Fairleigh Dickinson University lifelong learners say 'I do!'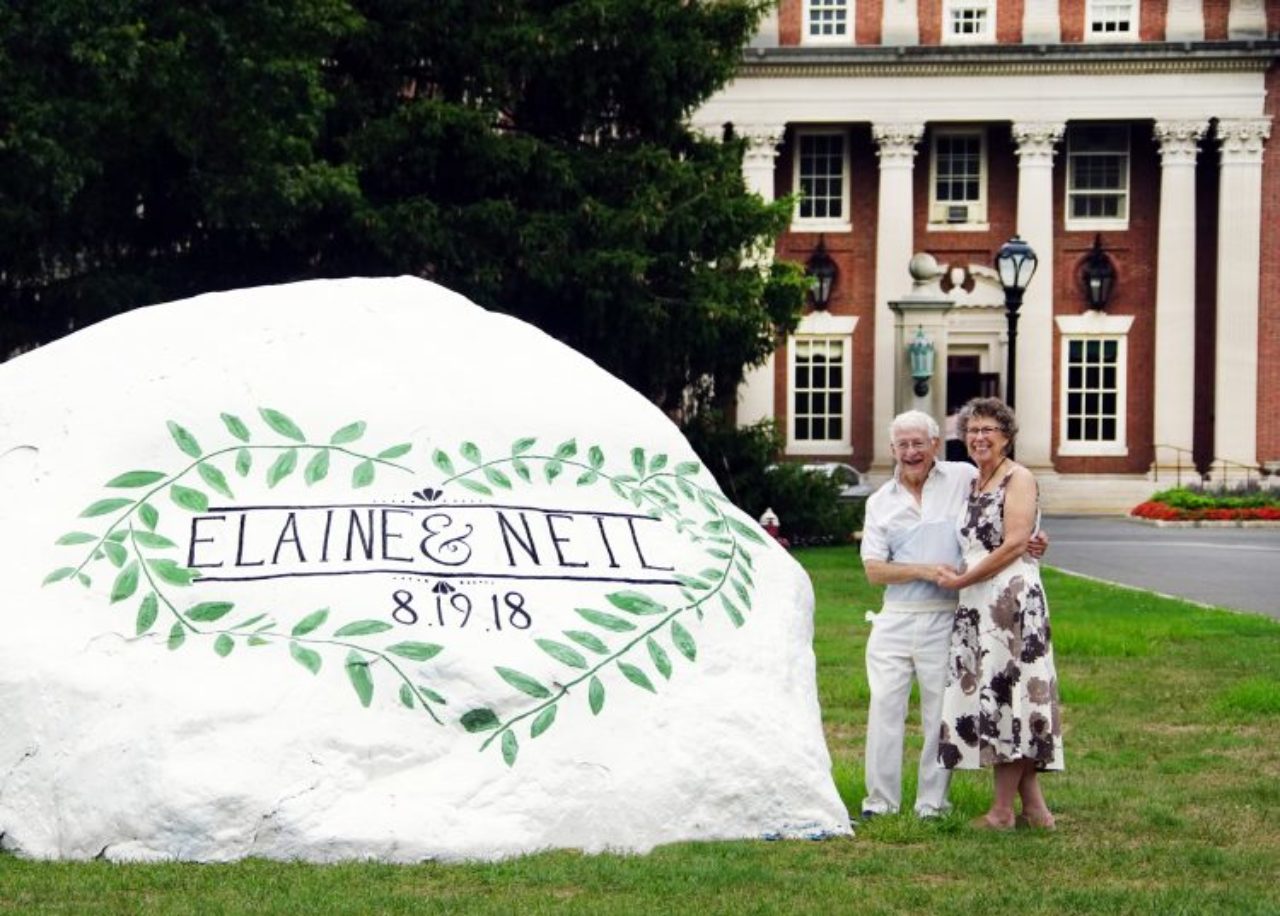 By Kenna Caprio
September 10, 2018 — Sweethearts Elaine Hoffman and Neil Ullman met at college. Both widowed, both taking classes through the Florham Institute for Lifelong Learning (FILL) at Fairleigh Dickinson University, they developed an easy friendship that quickly gave way to romance.
Fittingly, the two septuagenarians exchanged wedding vows in front of family and friends at the Florham Campus on Sunday, Aug. 19.
"When we met, we felt like teenagers. Still do," says Ullman. Not long into their relationship, Ullman dug out his high school class ring, and promptly gave it to Hoffman. She put the token on a chain to wear around her neck.
"Being with Neil fulfills me," says Hoffman. "He challenges me and is challenging."
When the couple became friends three years ago, bonding in class over their shared interests and intellectual curiosity, they didn't necessarily think they'd fall in love.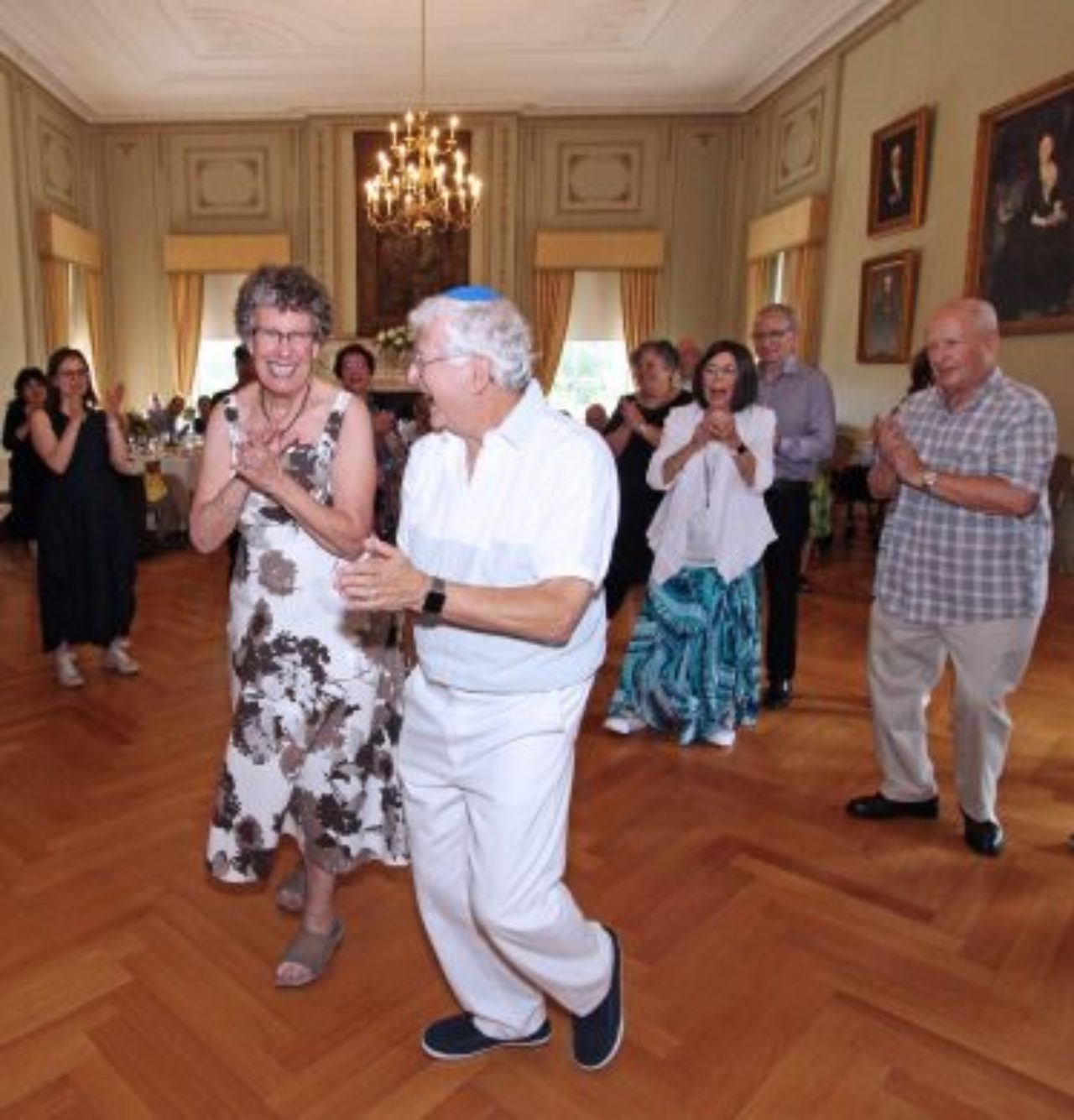 After her first husband's death from complications of Parkinson's disease, Hoffman leaned heavily on her support circle, socializing with friends and family, volunteering at her synagogue and attending programs at the local library and other cultural centers. She continued taking classes through FILL, too, something she and her husband had done together when he was well. She didn't have any romantic aspirations.
Ullman, conversely, struggled with isolation and loneliness in the wake of his wife's death from Alzheimer's disease. "With Alzheimer's, the grieving process begins right away when intimacy goes," he says. Ullman enrolled in FILL classes and taught here and there, putting his engineering and teaching background to use. He tried dating, going to senior citizens meet-ups, but had little success. When the two connected in class — things felt different — there was an instant spark of comfort and companionship.
On their first date, they talked for hours and had dinner at Hoffman's house. In conversation, they discovered that Hoffman knew Ullman's first wife Gail professionally. Both women worked in the school counselor and social worker field. Their second and third dates took them to the Newark Museum and the Leonard J. Buck Garden in Far Hills, N.J. "I just knew. This could work," says Ullman.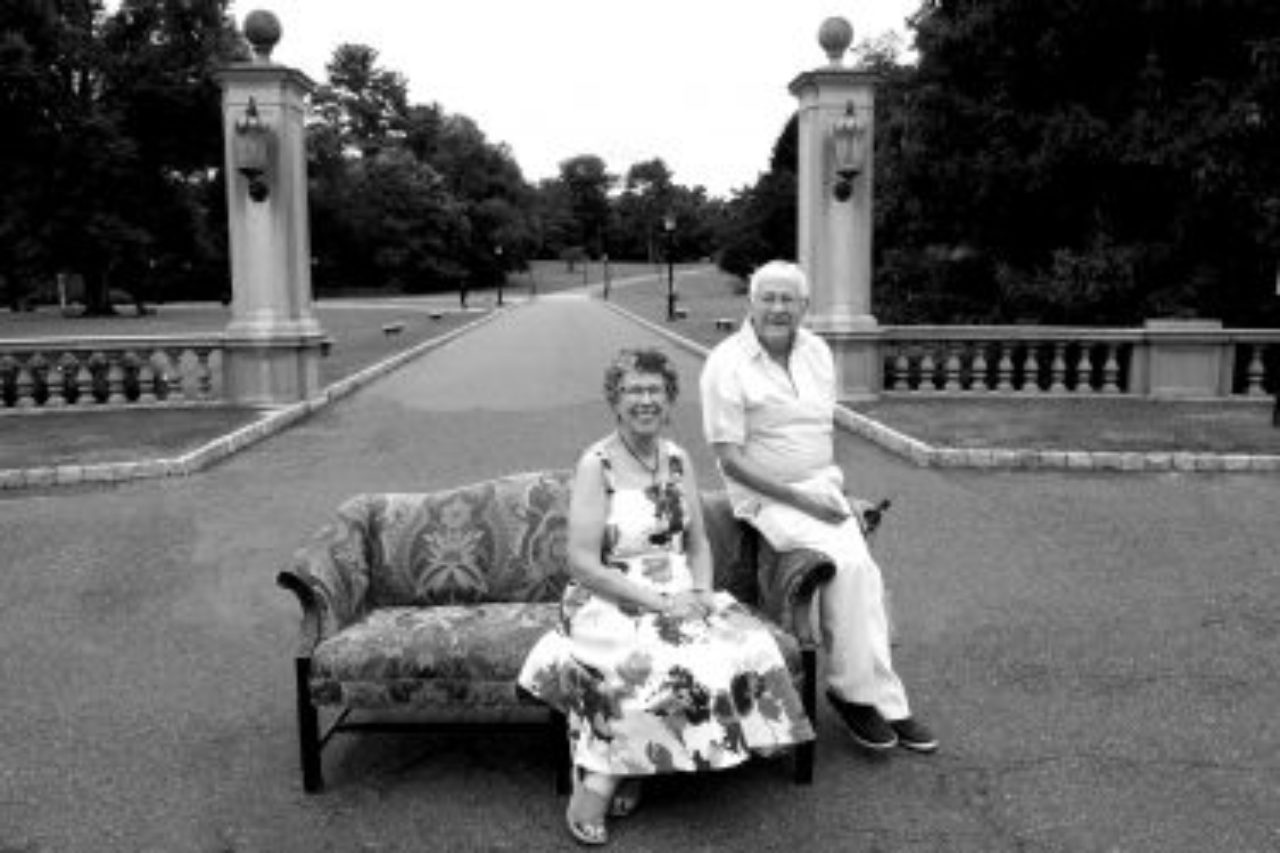 FILLed with love
Officially dating, the duo decided to meet the children and grandchildren — Hoffman has two daughters and Ullman two sons, each has three grandchildren — in Massachusetts and Nevada. It took some time, but now the families are blending. "I have a new grandpa," Noah, Hoffman's 4-and-a-half-year-old grandson, announced one day. "He's a little dynamo," says Ullman.
Travel has become a big part of their life together — they've explored Williamsburg, Va.; the American Southwest; Maryland; and picked the Berkshires and Vermont for a post-wedding vacation with some of the grandchildren.
"It's something that flows. Our love isn't static," says Hoffman.
The two are teaching a FILLs course this semester together called "Out and About," to give local seniors a sense of the day trips and cultural activities available in the surrounding Morris County area. Hoffman quickly points out that it's not just a class for couples, but for anyone who wants to find something fun and interesting to do.
"Part of what they hope they can communicate to other people, especially seniors, is that it's never too late. Never too late to have a new relationship, to learn, to try something new," says Bruce Peabody, professor of political science and director of FILL.
It's a full life that Hoffman and Ullman lead, one stuffed to the brim with love, knowledge and adventure.
"I know we don't have 60 years ahead, but we'll be blessed with whatever we have," says Hoffman. "Savor each day," adds Ullman. "Time is of the essence."