Meet the new faculty in the Peter Sammartino School of Education
Let's find out more about two of the new professors in the Peter Sammartino School of Education!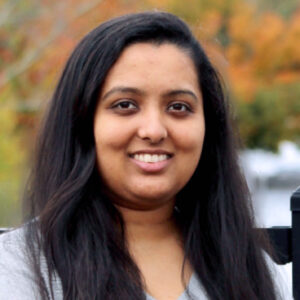 FDU: What's the best advice anyone has ever given you?  
Siddhi Desai: The best teaching advice I've received comes from one of my academic mentors — "As educators we teach STUDENTS mathematics, ELA, history, art, science, etc." Our students bring so much to our classrooms from their cultures, backgrounds, life experiences and much more, and their identities are critical for us to recognize and value in our learning spaces. While as educators we are each fond of the subjects we teach, it is important that we don't forget about the human components of the people and the subjects we are teaching. 
FDU: What bucket list item do you most want to check off in the next year?  
SD: Go skydiving during sunrise. One of my favorite times to go to the beach is during sunrise and watch as dawn breaks and the colors of the sky change. Skydiving has been on my bucket list for a while, but I have yet to find a place where I can go during sunrise. 
FDU: What brought you to FDU?  
SD: I grew up in central New Jersey and still have family and many friends who live in this area, so after being away from home the past few years for graduate school, coming to FDU was a way to once again be closer to them. But what sealed the deal for me was the opportunity to sit in on one of the education classes after I was offered the position. During the visit, students in the class had the chance to ask me anything, and what they asked really made me consider things — like why I chose to become a teacher educator, and the purpose and impact of my teaching and research. While I like to joke that this 30-40 minute Q&A session was harder than any interview I had been on, it made it very clear to me that the education students at FDU enjoyed being in their program, and relating to my previous answer, these future teachers had the motivation and drive to learn new and innovative ways to teach STUDENTS math, art, history, etc. 
---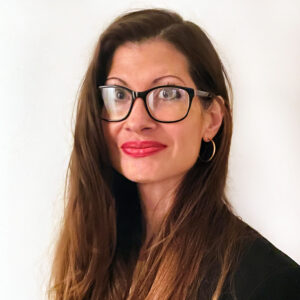 FDU: What drew you to the field of education?  
JeanMarie Farrow: From very early on, I wanted to be a teacher. Education can provide opportunities that uplift, especially for people in economic poverty and people of color, who historically have been denied certain opportunities that are advantageous to social mobility. Consequently, education has the potential to promote equity, yet the field needs to be propelled to support diversity and inclusivity within schools. On the one hand, education has the potential to be transformative, but on the other, those within the field must propel education forward. 
FDU: If you could travel anywhere in the world, where would you go and why?  
JF: I think travel broadens our perspectives, our understandings of people and culture, and builds human connection. So, I would take the opportunity at any time to travel anywhere! However, I did see a travel show about Japan and thought its natural scenery was fascinating and unique.  I would like to see Japan. 
FDU: What brought you to FDU? 
JF: FDU is dedicated to supporting all students, especially non-traditional students, such as students who may have to look after family members or have to work two jobs, and who may not have had the same advantages as traditional students in pursuing higher education. FDU makes higher education possible for students who otherwise may have been locked out of pursuing a degree, which leads to higher quality of life and greater fulfillment. FDU provides those opportunities and sees the potential and the value of every student.