Meet the new faculty in the School of Pharmacy and Health Sciences
Let's find out more about five of the new professors teaching in the School of Pharmacy and Health Sciences!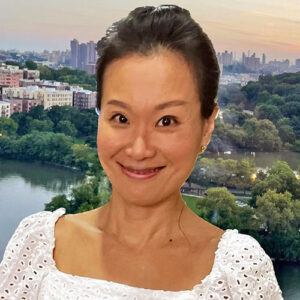 FDU: What's the most interesting thing that you've learned recently?  
Eriko Kida: All the faculty in the PA program are very good ping pong players! They even all have their own paddles! 
FDU: What bucket list item do you most want to check off in the next year?  
EK: Plan a wedding in Japan. I am originally from Japan and my parents still live there. My fiancé and I got engaged during the pandemic. We want to have our wedding in Japan, but the boarder has been closed since the pandemic began. We are hoping it will open soon so we can plan our big day with family and friends. 
FDU: What brought you to FDU?  
EK: Nora Lowy, director of the physician assistant studies program, and her dedication and passion to educate future physician assistants. Her network and influence to gather the best talent to start a brand-new PA program. Her unique vision of PAs working as an integral part of the healthcare system, a teaching style based on research and data, and a keen awareness of responsibility towards ethical and public health issues. To be part of the team is an amazing opportunity and experience! 
---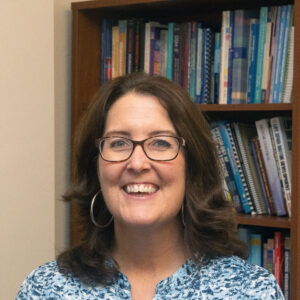 FDU: How did a failure, or a seeming failure, lead you to future success? 
Christina Merckx: Failure is the greatest teacher! Of course, it requires reflection. I worked diligently to bring a new athletic training master's degree program to my last university. We were recruiting and enrolling students in the spring of 2020 until the world shut down. While it seems easy to blame a global pandemic for this failure, after reflection I was able to evaluate the many areas where I could improve my processes, policies and the product of my work. 
FDU: What is the best dish you can cook? 
CM: While enchilada casserole is the best dish that I can cook, my version does not hold a candle to its creator, my late cousin Thelma. 
FDU: What brought you to FDU? 
CM: The challenge and the opportunity to grow! I am an athletic trainer by education and credentialing. However, I am learning about occupational therapy and sharing my knowledge of research, emergency medicine, anatomy and kinesiology. It has been a great experience to work and learn in an interprofessional capacity! 
---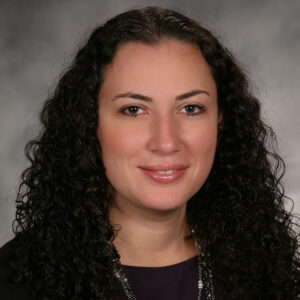 FDU: What is a book you think everyone should read?  
Anna Nogid: The Secret by Rhonda Byrne. The book talks about how thoughts can change a person's life and how the power of positive thinking can be used to achieve goals. The main message is that positive energy attracts positive things to individuals. 
FDU: What's your favorite way to decompress from a long day at work?  
AN: After a long day at work, I enjoy spending time with my family or watching a good movie, preferably a romantic comedy. 
FDU: What brought you to FDU?   
AN: Opportunities for professional growth and the supportive environment. 
---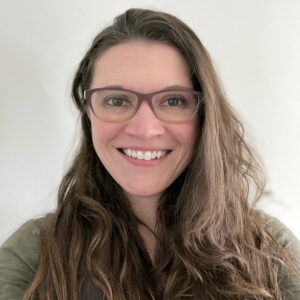 FDU: What do you want students to take away from your classes?  
Caitlin Stanford: I want my students to understand my passion for the occupational therapy profession. I hope that along with functional skills and a strong knowledge base, my students leave each class with a love and growing interest in the career journey that they have chosen to embark on. 
FDU: What's your best college memory?  
CS: I was lucky enough to attend college on the coast of Maine. My favorite memories include studying on the beach, exploring the coast with my friends and having access to a beautiful environment in which to learn. 
FDU: What brought you to FDU?  
CS: My career thus far has been in the public school system, working with our youngest learners. As an adjunct and fieldwork educator for occupational therapy, I caught the bug to pass on my knowledge and passion for those entering the profession. I landed at FDU to help grow the OTD program and to inspire others the way my mentors and professors inspired me. 
---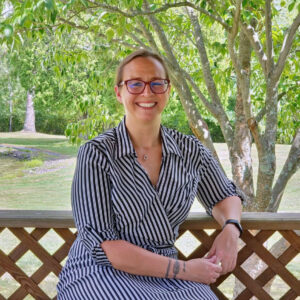 FDU: What excites you the most about social work?  
Nicole Zmuda: As a field, social work offers many diverse career paths — all unified by our professional values. Social workers assist hospital patients with discharge planning following surgery; they facilitate group therapy for individuals receiving substance use disorder treatment; they advocate for social justice in communities; and they craft policy. I get excited about the many ways this profession supports people across all these levels of practice. 
FDU: Are you an early bird or night owl?  
NZ: Can I say neither? If I had to pick one, I'd say I'm a night owl, but only because I'd much rather stay up late than wake up early. 
FDU: What brought you to FDU?  
NZ: I was impressed that the University was developing the online graduate social work program even before the COVID-19 pandemic, because it demonstrates the administration's commitment to making education available to students. An online program provides the flexibility preferred by students who are already balancing professional and personal responsibilities. Beyond this, the faculty and leaders within the social work department and the School of Pharmacy and Health Sciences are truly student-centered, innovative and committed to delivering quality education. I feel very fortunate to work alongside my colleagues at FDU.