Six questions with the 2019 Metropolitan Pinnacle Award recipient: Melissa Dalessio
Interview by Kenna Caprio
May 6, 2019 — The hub of the Metropolitan Campus, the Student Union Building, formed the heart of Melissa Dalessio's college experience. There she found community, work, friends, mentors and herself. "My freshman year," says the criminal justice major, "in between classes, I would sit in my car. I was really shy." Dalessio came into her own, sharing her lively personality with classmates, through a job at the information desk in the SUB, and later on the Commuter Council and as an orientation leader. Now she feels equipped to represent the Class of 2019 at graduation and tackle all that lies ahead.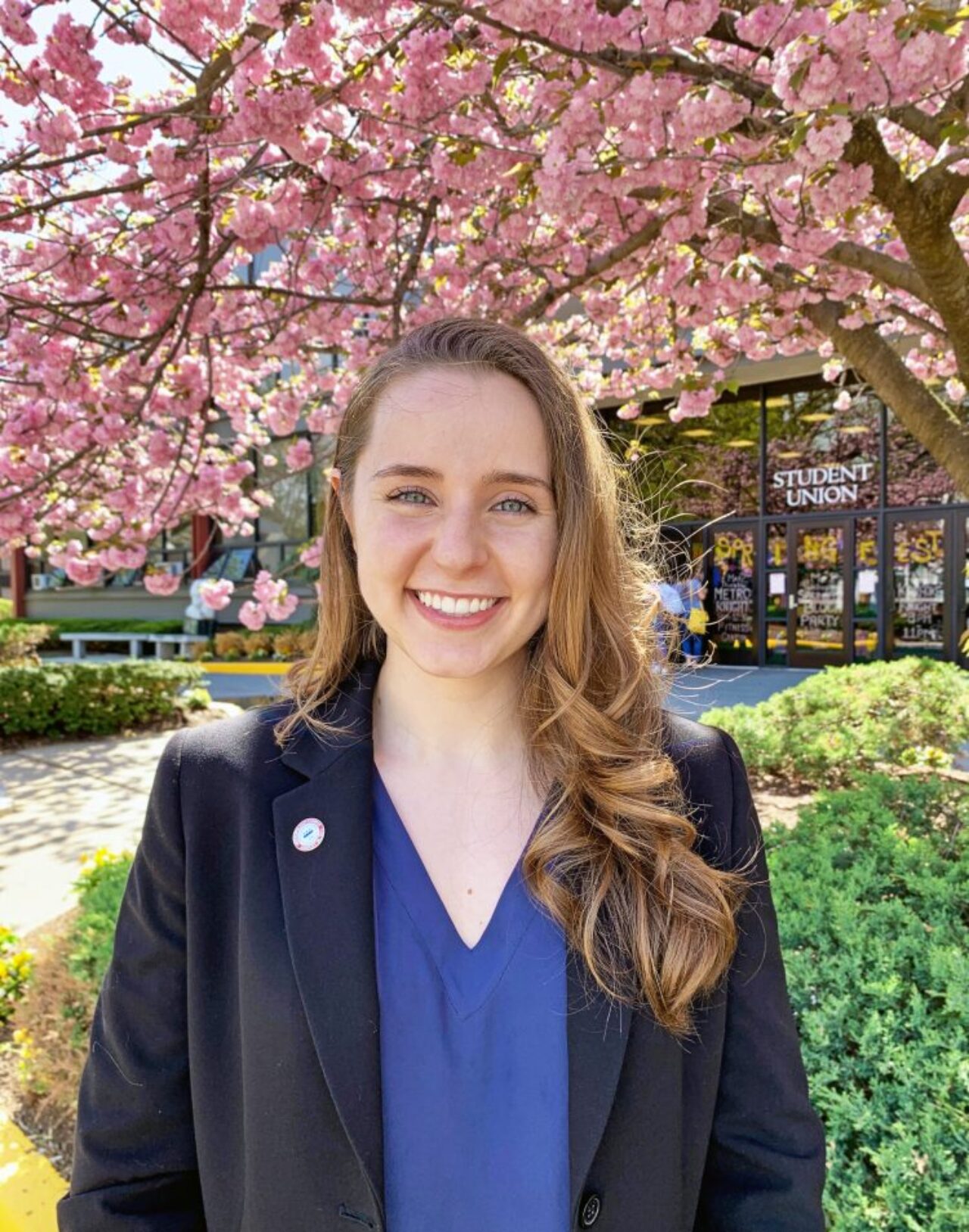 FDU: What motivates you to succeed? How do you define success?
Be comfortable with being uncomfortable. That's where the best opportunities lie. It's all about pushing yourself a little every day.
I really want to make my family proud of me.
FDU: How has FDU made a lasting impression on you?
The people will leave an impression on me forever.
Everyone on this campus has a story tell. The campus is so diverse in so many ways: cultures, customs, gender, race, socioeconomic status and country of origin. Dive deep at FDU, and take the opportunity to connect with people on a personal level.
FDU: To whom do you turn to for professional advice?
The student life staff in the SUB: Jessica O'Brien, associate dean of students for union and campus engagement; Jocelyn Moses, assistant dean of students for student engagement and first year experience; and Wendy Hager, assistant to the Office of Student Life.
Those three women have really helped shape my professional success. They've always pushed me to be a better worker, and I'm a better person because of them. I've always looked up to them, not only professionally, but on a personal level, too.
FDU: What's the most interesting thing you've learned recently?
After I gave a speech at Admitted Students Day, a classmate came up to me and said, "You did a really great job. I attended with my brother, who was torn between FDU and Seton Hall, and after you, he committed to FDU." The main goal of my speech was that one person in the crowd would decide on FDU. That was my FDU defining moment.
FDU: What excites you about your field?
The FDU criminal justice faculty members have worked extensively in the field. Every professor has been so passionate. They genuinely care about you and about you succeeding in their course.
I'm excited about the opportunity to change someone's life. There are definitely a lot of issues in the current criminal justice system, but there are lots of people looking to reform it and make a difference.
I've always seen myself in uniform, ever since I was little — in law enforcement or a branch of the military. I just want to change people's lives and be a positive influence.