Metro students embrace the 'pura vida' lifestyle in Costa Rica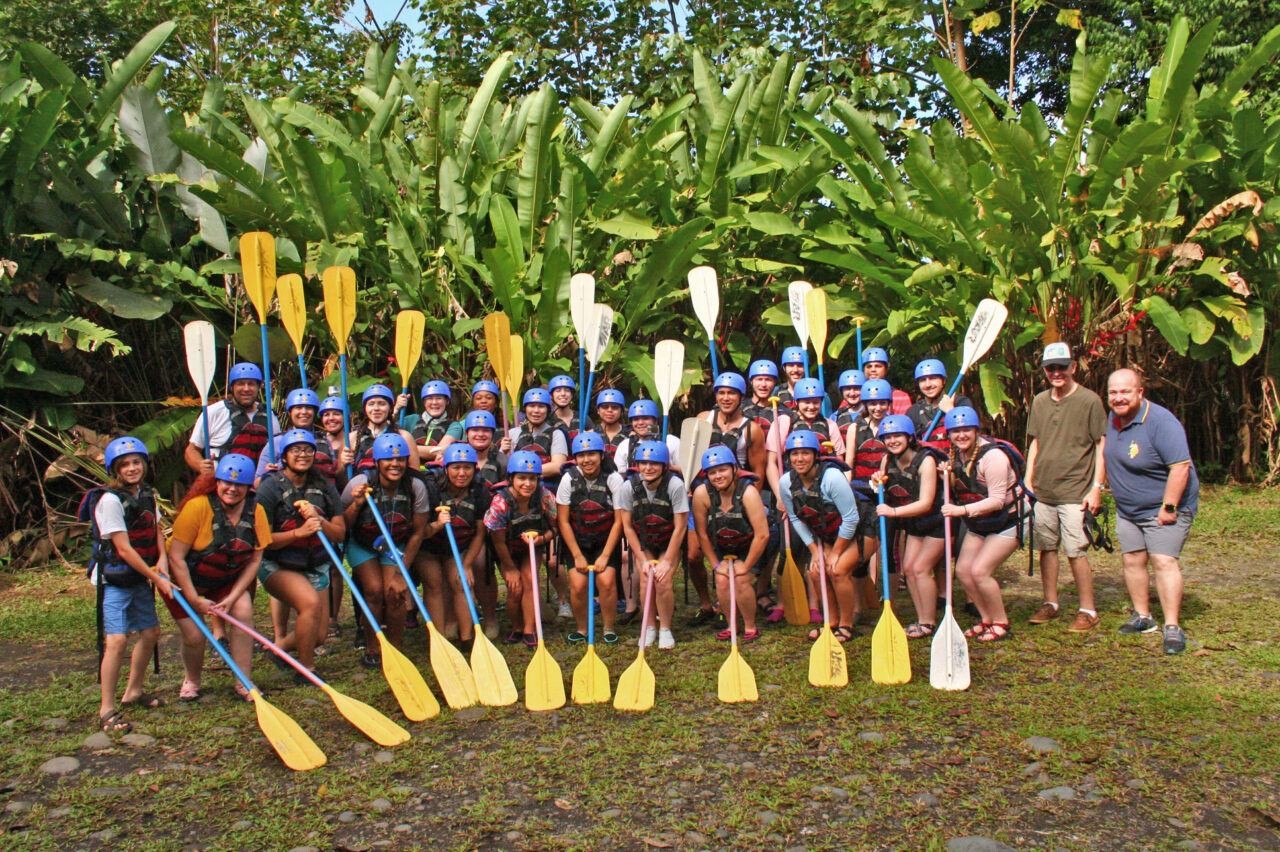 By Athena Zinn
February 27, 2019 — When Emory Alexander set out on a nine-day study abroad trip to Costa Rica, she knew it would be one of the highlights of her college experience. However, she didn't realize just how much the trip would truly change her outlook.
"The trip was everything that I had ever hoped, but also nothing that I could ever imagine," says Alexander, a sophomore psychology major.
Alexander was one of 13 students in the Global Scholars Program at Fairleigh Dickinson University's Metropolitan Campus who embarked on a trip to Costa Rica over winter break to learn about the region's biodiversity and environment. The Global Scholars Program is a four-year program that aims to develop global perspectives through participation in cultural living and learning experiences. Samuel Raphalides, director of the Global Scholars Program and professor of political science and history and Vidal Lopez, dean of students, accompanied the students.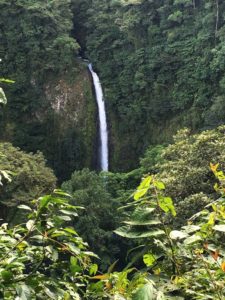 "They learned about Costa Rica's demographics, agricultural industry, institutions and economic system," says Raphalides. "Perhaps most importantly, they learned about the role ecotourism plays in funding programs for the well-being of the population."
The trip was organized with EF Educational Tours, Inc., and included a tour director to guide the students on their journey throughout Costa Rica.
"We traveled from coast to coast, so from the Caribbean Sea to the Pacific Ocean," says Alexander. "And every single second, we were touched by and exposed to new people, new food and new experiences that this amazing country has to offer."
Beginning in San Jose, the group traveled to cities including Sarapiqui, La Fortuna, Guanacaste and Tortuguero — a city with no cars. Over the course of the trip, students took part in activities and adventures that allowed them to experience the culture and beauty of Costa Rica. Students went kayaking on a man-made lake, whitewater rafting through a rainforest, hiking along a waterfall and active volcano, snorkeling in the Pacific Ocean and zip-lining.
"Our tour director, Chris, would tell us that he was going to ask us to try something new every day," says Alexander. "I am extremely scared of heights, so I initially planned to not go zip-lining, but the other students in my group encouraged me to take a leap of faith and try it. It was really one of the best decisions I have made in my life."
With a focus on the environment, students visited multiple biomes, from rainforests to deserts to volcanic regions, allowing the students to discover different wildlife and ecosystems. Students were also introduced to different forms of innovative technology related to the environment.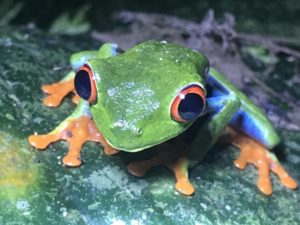 "I think it's important that students learn how to care for the environment the way Costa Rica is doing it. Costa Rica has great initiatives in renewable energy using resources such as wind, geothermal and hydroelectric," says Lopez. "Because of these experiences, I hope students become more conscientious about recycling and about their carbon footprint."
Students also embraced the culture of Costa Rica. They ate authentic Costa Rican food, including fruits and vegetables unique to the country, and met residents who shared stories of growing up and living in these cities.
"In Costa Rica, everyone says 'pura vida,' and it literally translates to 'pure life,' but it means so much more than that," says Alexander. "It means that you have to take everything you can out of life. You have to challenge yourself every day. You have to love the world you live in every single day."
The blend of education and fun was at the forefront of this study abroad venture, allowing students to not only embrace the culture and adventures of Costa Rica, but also become more informed about the environmental measures people in other countries take. Alexander believes that the entire experience provided her with lessons that can be applied to all areas of her life going forward.
"Our tour director told us on the last day, 'I have so much love for my country. I hope that you can take a piece of my love with you wherever you go.' Not only do I feel that I have taken a piece of his love with me, I believe that I have taken some of his philosophy," says Alexander. "Whether it's my love for my studies, my field, my sorority, my university or even for myself, I try to share my love with anyone I can."
Like many students, Alexander emphasizes that studying abroad is definitely something all students should do at least once during their time in college.
"Studying abroad is life-changing. Perspective is life-changing, and studying abroad is a gateway to new perspectives and new adventures," says Alexander. "Find 'pura vida' here and wherever life takes you."