Six questions with the 2019 Vancouver Pinnacle Award recipient: Natalia Montano Gonzalez
Interview by Kenna Caprio
May 6, 2019 — Natalia Montano Gonzalez is laser-focused in her pursuit to apply her skills to the marketing field and achieve her dreams. "Be passionate, determined and persistent," she says, "and do everything with excellence." This mindset led her to take a semester abroad in France, to work with the Consulate General of Brazil, graduate with honors and be named the 2019 Vancouver Pinnacle Award recipient.
FDU: What motivates you to succeed? How do you define success?
My family. They are everything to me. I know the effort my parents are making for me to have a better future.
Envisioning my future and deciding who I want to become in the next few years, and considering the steps I need to take to become that person, also motivates me to succeed.
In my opinion, success is giving all of yourself to fulfill your dreams. It's when you know you did your best, no matter what the end result is. Having a feeling of self-satisfaction, that's success.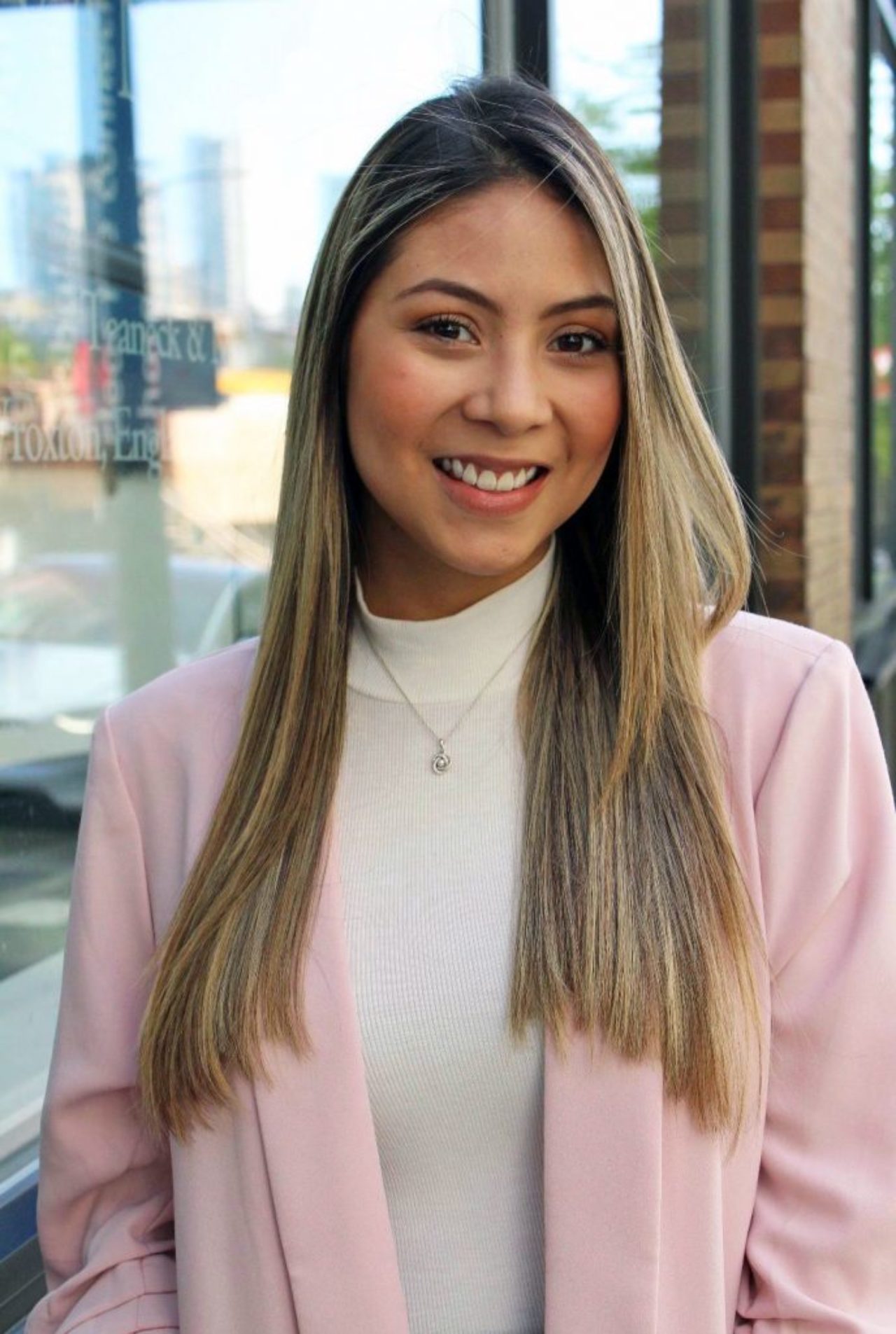 FDU: How has FDU made a lasting impression on you?
FDU helped me achieve a personal breakthrough — I have learned to have confidence in myself, and in my skills and abilities. I've become passionate and persistent in following my dreams. Most importantly, I've learned to step out of my comfort zone to achieve my goals.
FDU has prepared me to have an ambitious mindset, and to create and conquer opportunities in life with excellence.
FDU: To whom do you turn to for professional advice?
I am privileged to have access to multiple sources of professional support. My mom is the sales marketing director — in my field of interest — at Laboratorios VIJOSA in my home country of El Salvador. She inspires me.
All my professors at FDU have been amazing resources for advice during my years of study. And I will continue to rely on them for advice when needed in the future.
FDU: What's the most interesting thing you've learned recently?
When I was informed that I was the 2019 Pinnacle Award recipient, I realized that hard work is always somehow rewarded, sooner or later. I have learned that with passion, dedication, and desire we can achieve all our goals, even if they seem impossible at the beginning. Sometimes we are tempted to give up or feel like what we do is worthless, but now that I am graduating with honors, I have learned that there is nothing better than the feeling of satisfaction that comes with meeting my goals.
FDU: What excites you about your field?
One of my biggest passions in life is helping people. And that is how I see marketing — it's helping businesses to grow, and to meet their goals while enhancing their relationships with their target audience. I also love the fact that this field is extremely dynamic. It is constantly evolving, so I will be able to continue developing professionally, in new and exciting ways.