Pharmacy alumna lands job at Johns Hopkins Hospital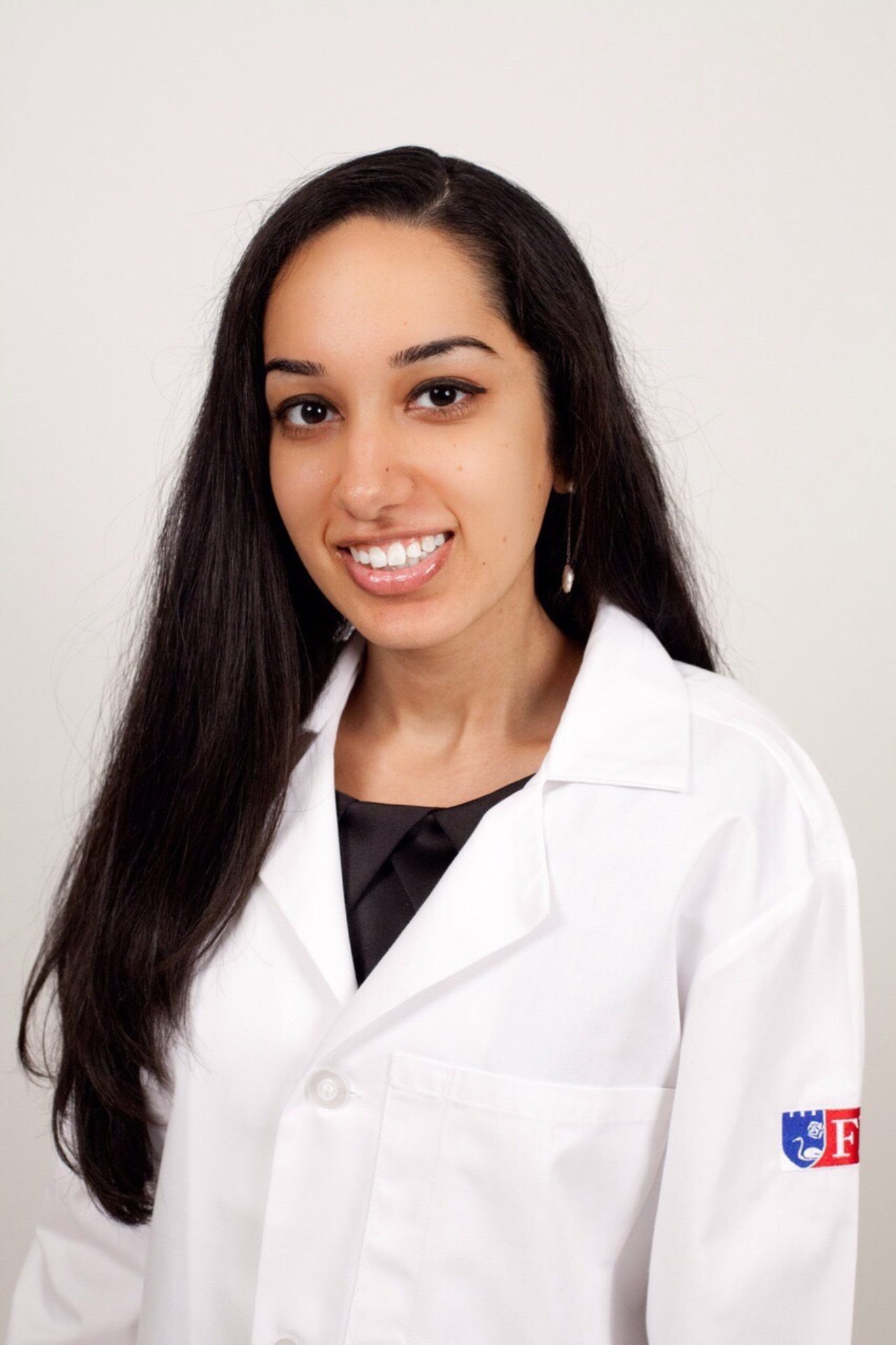 By Julie Kayzerman
July 25, 2018 — In high school, an aptitude test told Fairleigh Dickinson University alumna Priya Narang, PharmD, MS'17 (Flor), that she should pursue a career in pharmacy.
So that's exactly what she did.
Now, just over a year after graduating from the School of Pharmacy and Health Sciences, Narang has accepted a position as a pediatric clinical pharmacist for Johns Hopkins Hospital, No. 3 in the nation, according to U.S. News & World Report.
"It feels unreal to be able to land a job there, especially as a new graduate," says Narang, who begins on August 6. "Growing up, one of my family members was treated there and so the name 'Johns Hopkins' has always kind of been one of awe."
Narang was just six years old when a family member was treated for an aggressive form of cancer at Johns Hopkins. Despite her young age, Narang still remembers being impressed by the hospital and by the health care team's ability to not only cure the cancer, but also to instill a sense of trust within her family.
Everything came full circle when she began her pursuing her pharmacy degree from FDU.
"The School of Pharmacy prepared me," Narang says, "from career fairs to residency information sessions and networking with residents."
Upon graduating last year, Narang became the first School of Pharmacy grad to accept a one-year residency with Atlantic Health System (AHS). "After my first APPE (advanced practice pharmacy experience), which was in the intensive care unit (ICU), I realized how much I loved being a part of a multidisciplinary team," she says. "Not only did I get to talk to patients and their families in real time, but also got to make decisions as part of a team, which helped me improve my critical thinking skills."
Dongmi Kim, assistant professor of pharmacy practice, recalls Narang's affinity for advocating for her patients and becoming an activist for the proper use of pharmacotherapy.
"Priya's passion for the study and the profession of pharmacy was noted in the classroom," Kim says. "She was selflessly hardworking, pushing herself and others toward excellence in academics."
At AHS, Narang excelled and gained valuable clinical skills, knowledge and a support system that ultimately led to her position at Johns Hopkins.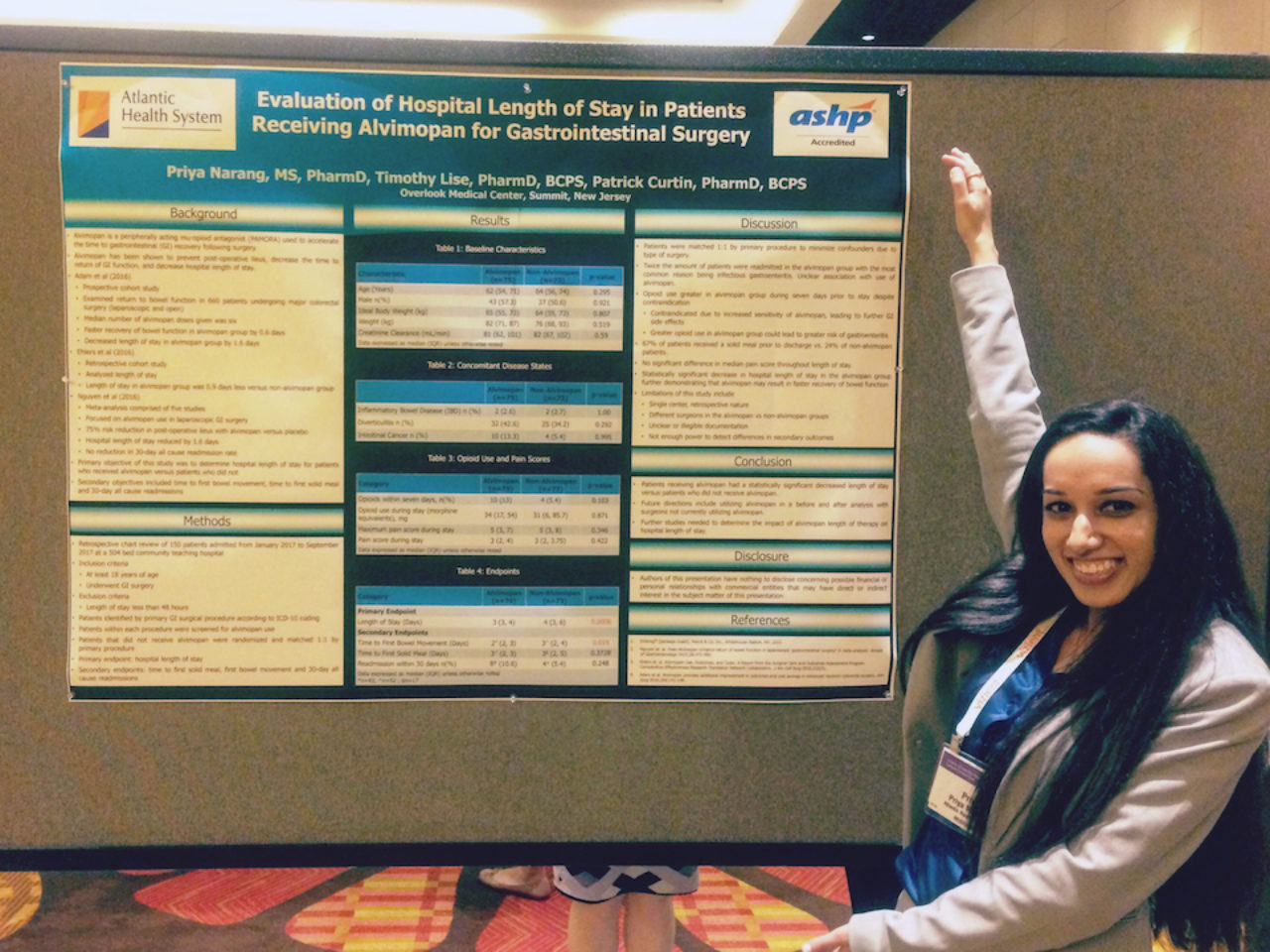 Narang will train in several pediatric specialties at Johns Hopkins, including neonatal intensive care, hematology and oncology as well as general pediatrics and pediatric ICU. She was first introduced to the specialty through a goodwill trip during her pharmacy study.
"If it weren't for FDU and the opportunity to volunteer with Give Kids the World, I never would've realized how special pediatric pharmacy is," Narang says. FDU students taking a pediatric service learning class can travel to Florida and volunteer at the nonprofit Give Kids the World, which provides housing to families with children who have life-threatening illnesses as they explore nearby theme parks. "Pediatrics is a field where you can make a difference to a whole family."
In the long-term, Narang envisions working as a clinical coordinator, a position she hopes to use her master's degree in health administration to achieve.
For now, she will seek the opportunity to precept and instruct students, obtain her board certification and continue with her volunteer efforts.
"Ultimately, my experiences at FDU made me realize that kids everywhere believe in magic and hope, and if I can keep that magic and hope alive, I'll feel like I made a difference," says Narang.