Five things to know about public health program director Bojana Berić-Stojšić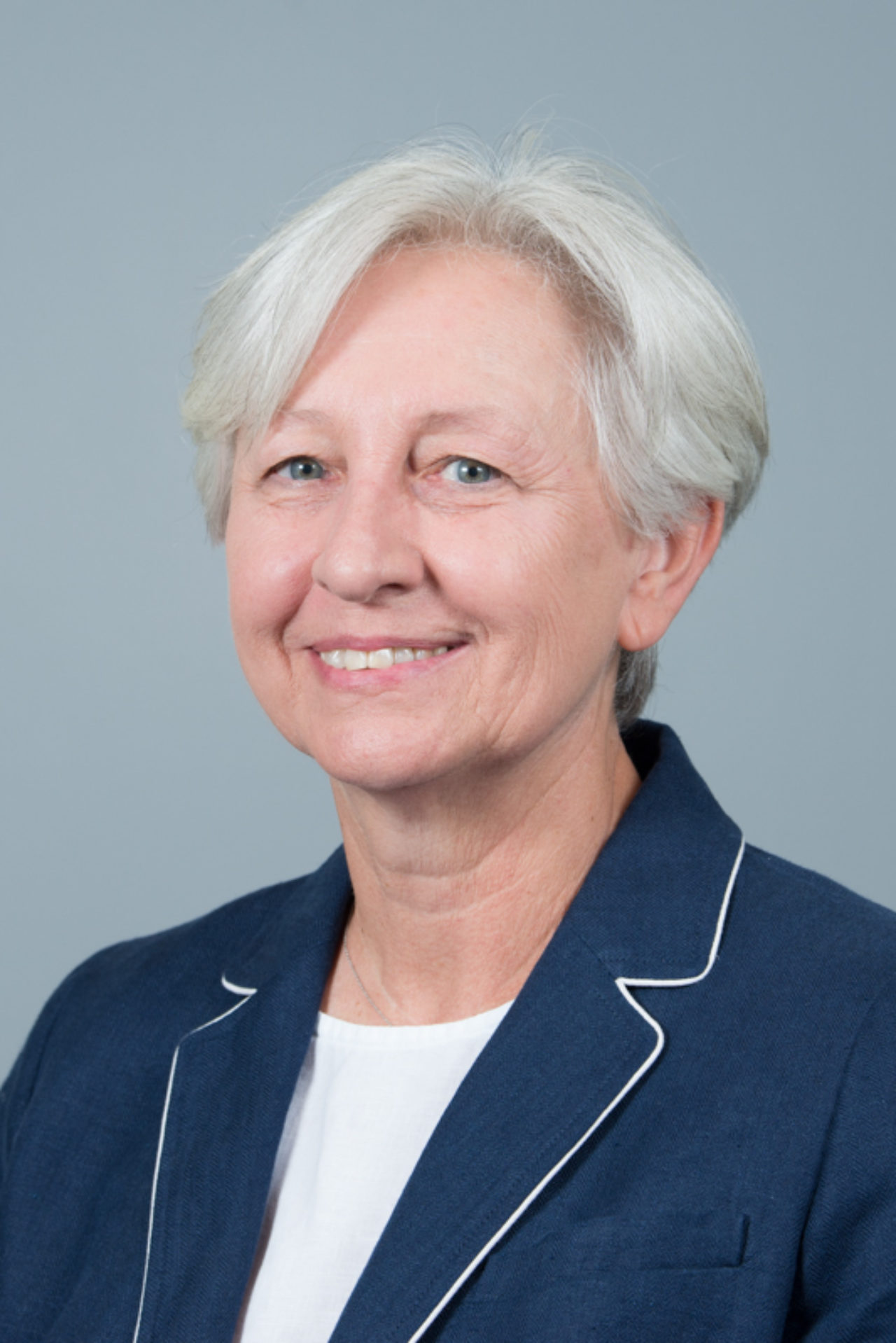 By Julie Kayzerman
August 20, 2019 — Fairleigh Dickinson University has hired Bojana Berić-Stojšić to run its brand new, fully online Master of Public Health program in the School of Pharmacy and Health Sciences. Berić-Stojšić comes to FDU following a six-year stint chairing the Department of Public Health at Long Island University and a highly accomplished career as a professor of public health.
Berić-Stojšić has also served as a two-term president for the New Jersey Society for Public Health Education (NJ SOPHE), been an ambassador at the United Nations since 2010, and worked as a visiting professor in the Faculty of Medicine at her alma mater, the University of Novi Sad in Serbia.
Here's five things to know about Berić-Stojšić: 
She's traveled to 23 countries and 40 states!
"I love to travel. I really enjoy going back home to Yugoslavia [now Serbia] as I still have family and friends there," says Berić-Stojšić.
Here's a list of the countries she's visited: Canada, United States of America (40 states), Brazil, Sweden, the Netherlands, Belgium, France, Monaco, Italy, Switzerland, Germany, Austria, Hungary, Czech Republic, Slovenia, Croatia, Bosnia and Herzegovina, Montenegro, Macedonia, Serbia, Israel, Russia, New Zealand.
Up next, she hopes to go to Asia and Africa!
She advocates for girls' rights at the United Nations.
Berić-Stojšić is an ambassador at the United Nations for two organizations: The Society for Public Health Education (SOPHE) and International Union for Health Promotion and Education — North American Regional Office (IUHPE-NARO). In her capacity as a UN representative, she is actively involved with The Working Group of Girls (WGG), which helps elevate the voice of girls and advocates for and empowers them, locally and globally.
"It is a way for me to learn more about what is going on locally and globally and also to become involved in supporting my own position — that there is not a real difference between boys and girls in either their academic abilities or their rights."
Berić-Stojšić has connected her students with the WGG by providing opportunity for internships and visits to Permanent Missions at the UN, and hopes to do the same with her new students at FDU.
She's designing FDU's online Master of Public Health program from scratch.
FDU will offer a new fully online Master of Public Health program beginning in the Spring 2020 semester, designed by Berić-Stojšić and her team. "In our program, students will be able to gain solid public health leadership skills in health policy, health analytics, epidemiology, etc.  The job placement for public health professionals with an MPH degree ranges from nonprofit organizations to governmental organizations," she says.
Berić-Stojšić's specialty lies in the teaching strategies and methods of communication in the physical classroom, specifically in the "flipped classroom" and "community of inquiry" pedagogical strategies — however, she still plans to implement those teaching and learning pedagogies in the online program.
"The intention of this program is to engage well-established public health professionals in the preparation of our students. We really want to give our MPH students an opportunity for experiential learning, to be able to apply everything that we teach them soon after graduation."
Her family runs a scholarship foundation for students in Serbia.
Alongside her sister and son, Berić-Stojšić runs The Professor Dr. Milan Stojšić Foundation, Inc. Created in honor of her late father, the foundation awards annually a scholarship to a student at the University of Novi Sad in Serbia. The scholarship is awarded to one outstanding student at the University's Faculty of Agriculture, at the Department of Water Regulation, where her father spent many years educating engineers and retired as a professor emeritus.
The Foundation also grants an annual award to a high school student at the Technical School "Mileva Marić-Einstein" in Novi Sad, Serbia, where her mother, an engineer, also worked as a professor, preparing technicians for practice.
"It's a nice way to give back to the community where I grew up and to preserve the memory of our parents," she says.
She believes that health is a human right for all.
At the core of Berić-Stojšić's teaching philosophy is the notion that health is a human right for all people, regardless of differences in gender, social, ethnic, racial, educational and geographic backgrounds.
With that as her focus, Berić-Stojšić places an importance on facilitating in her students the knowledge and skills to effectively work with diverse communities in the context of continually changing health policies and practice.
"Public health is definitely a field that is overreaching into various areas of professional practices," says Berić-Stojšić. "It intersects and connects various sectors within healthcare industry and the healthcare system, but also reaches out to education and health promotion, economic and political systems, and it encompasses non-governmental agencies and governmental agencies, for-profit organizations, and most importantly includes public voice into developing and improving public health polices, both locally and globally."