Return to Campus Information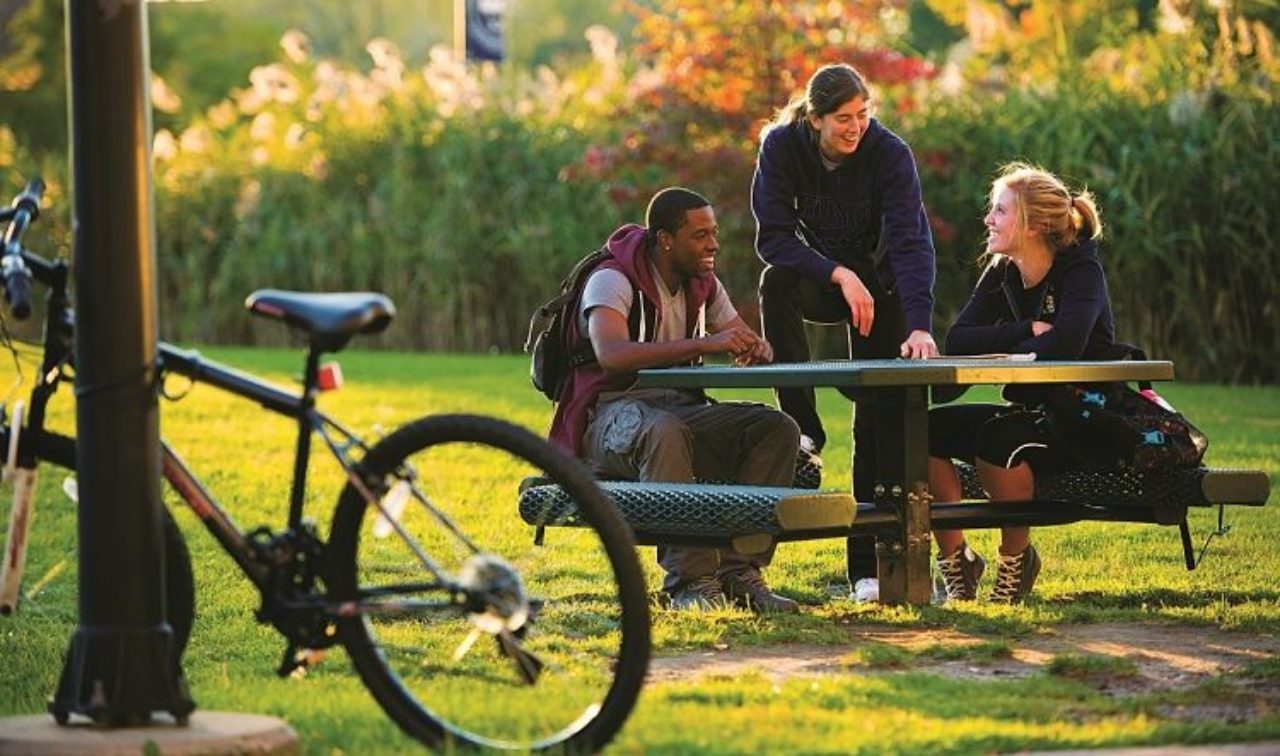 Staff will begin to return to campus, based upon a phased schedule, beginning the week of June 21 through the week of July 6. 
The following will be updated as new guidance is issued by the State of New Jersey and federal authorities. 
Phased Schedule
All Department Heads will inform their respective staff of the scheduled move-in date for each department. Please note that we are moving staff back to campus in a coordinated manner, by building, to ensure that dedicated IT and campus facility support are available to assist you with transitioning back to your workstation. The office of Computing Services has prepared instructions that can be found on the following link to help mitigate any IT issues that you may face upon return to campus:  IT Assistance.  While IT and other administrators will do our best to enable a smooth return, please bear with us if you experience any bumps in the road as we transition back to full on-campus operations.
Building Preparedness
Additional improvements and upgrades were planned and scheduled over the summer to be completed by the fall for various buildings and offices. Notwithstanding this accelerated return to work timetable, reasonable accommodations will be made for staff assigned to areas so affected until that work is completed and to provide for adequate airflow and ventilation  You may be notified further by your supervisor concerning any related special circumstances.
COVID-19 Training
All employees who will be working on campus must complete the most recent version of our online COVID-19 safety training when it is issued. The course, which will be disseminated soon, will provide an understanding of the virus and the disease it causes, symptoms to be aware of, and how the disease spreads. It will also educate campus members on screening, testing, contact tracing, vaccination, and daily practices to help prevent the spread of the virus on our campuses.  
This updated training module will be required of all employees returning to campus, including individuals who may have taken the initial training course last year, to ensure all employees are apprised of updated recent guidance. When an employee completes the training session, the Office of Human Resources will be notified. Information regarding this required training will be sent to the community in a separate communication.
COVID-19 Vaccine and Uploading Vaccination Confirmation
The University continues to urge all employees to get vaccinated as soon as possible.  The University has made arrangements with Atlantic Health System and Holy Name Hospital to make it convenient for our community members to receive their vaccination series.  
All employees who have received vaccinations should upload their vaccination records to Medicat by following the Medicat Instructions. Medicat is a secure program, and only limited staff in Human Resources will have access to these records. As noted below, those employees who have confirmed that they are fully vaccinated will be excused from certain requirements regarding wearing face masks while indoors.  
Time Off To Get Vaccinated
Employees who need to excused from work to obtain one or more doses of  COVID-19 vaccination will be granted paid-time-off, for up to 3 hours, to travel to and from the vaccination site.   
COVID-19 Daily Symptom Monitoring
All members of the community will be responsible for conducting self-monitoring of their own symptoms on a daily basis. A list of symptoms may be reviewed here on the CDC website. We share a collective responsibility to protect one another and ourselves from COVID-19. The shared responsibility for the health and safety of the University community begins each day with every employee and student planning to be on campus making a quick self-assessment for signs and symptoms of COVID-19 before reporting to work or coming to campus. For the time being, please continue to use the Campus Clear screening app. This tool is intended to inform you, the user, of a common symptom checklist, but is no longer needed to gain entry to the campus or any building. Details regarding the mobile app can be found at Campus Clear screening.
If an employee does not feel well or is sick, then the standard practice of notifying a supervisor and charging the appropriate time-off is mandatory. The employee must also inform Rose D'Ambrosio (dambrosi@fdu.edu) of any positive diagnosis of COVID-19. All students are directed to contact the respective Student Health Services office on their respective campus. Everyone is reminded that medical information about any individual – including a positive Covid-19 test — is confidential. Rose D'Ambrosio can provide further guidance on the treatment of medical information.
Mask and Social Distancing Policy
The University will continue to comply with state guidelines regarding masks and social distancing requirements in the workplace. 
At this time, fully vaccinated FDU faculty and staff are not required to wear face masks while indoors on campus  — except in classrooms where instruction is taking place during the summer semesters — if they provide proof that they are fully vaccinated through the Medicat system outlined above. (Fully vaccinated means:  two weeks after the second dose in a 2-dose series, such as the Pfizer or Moderna vaccines, or two weeks after a single-dose vaccine, such as Johnson & Johnson's Janssen vaccine.)   
Our protocol for the summer is that all faculty and staff must continue to wear face masks indoors as follows:
(i) at all times while in classrooms, whether or not they are fully vaccinated, and 
(ii) if they are not fully vaccinated or have not provided proof of vaccination to Human Resources, as described above.  
Employees who are not fully vaccinated are encouraged to practice social distancing. Regardless of vaccination status, all faculty and staff may remove their face masks while working alone in a closed, walled office, while eating or drinking or outdoors.  
To be exempt from the mask requirement while working indoors, you must provide proof of vaccination. This information will be maintained as confidential medical information by Human Resources, but confirmation that you can be excused from the mask-wearing requirement will be shared with your supervisor as needed to manage our safety protocols. Please do not provide any additional medical information when submitting your proof of vaccination.
Except where wearing a face mask is mandatory (e.g., in classrooms), fully vaccinated employees should make their own personal decision regarding whether to wear a mask. Many employees will choose to continue to face masks in various settings, even if they are fully vaccinated.  In no event should anyone be ostracized or criticized if they choose to wear a face mask even when not compelled to do so.  Further, employees should not ask vaccination status questions of their coworkers as this is deemed confidential health information.
Protocols regarding face masks and other safeguards will be updated for the fall, to keep current with New Jersey governmental guidelines. 
Medical Accommodations
Employees who have a disability or medical condition that impacts their ability to return to work on campus may request a temporary workplace accommodation by completing the Medical Accommodation application. Upon receipt of the application, a representative from Human Resources will follow up regarding next steps. Employees may of course continue to request an accommodation for a medical condition or disability unrelated to COVID-19. Please note that medical accommodations provided for the 2020-21 academic year have expired. If you need to apply for a medical accommodation for 2021-22, please submit an application.
Travel Policy
The suspension of University-sponsored faculty, staff and student domestic travel has been lifted effective June 11, 2021. All usual departmental approvals, budget, and procurement policies and procedures must be adhered to.  New Jersey State Guidance must be followed along with guidance of the destination state. Please refer to the revised policy for details, as well as information regarding international travel. The information may be reviewed at COVID-19 Travel Policy.    
Additional Return to Campus Protocols
Please refer to the Return to Campus FAQs. As our knowledge and understanding of COVID-19 continues to evolve, our guidance will be updated and communicated as appropriate.
Questions or Concerns
Employees with questions or concerns about the University's COVID-19 policies and practices or workplace safety are encouraged to contact Rose D'Ambrosio, Vice President of Human Resources (dambrosi@fdu.edu or 201 692-2706).  No employee may be retaliated against for raising a question or concern about workplace safety and health.