When past is present: A tour of the restored Rutherford Campus castle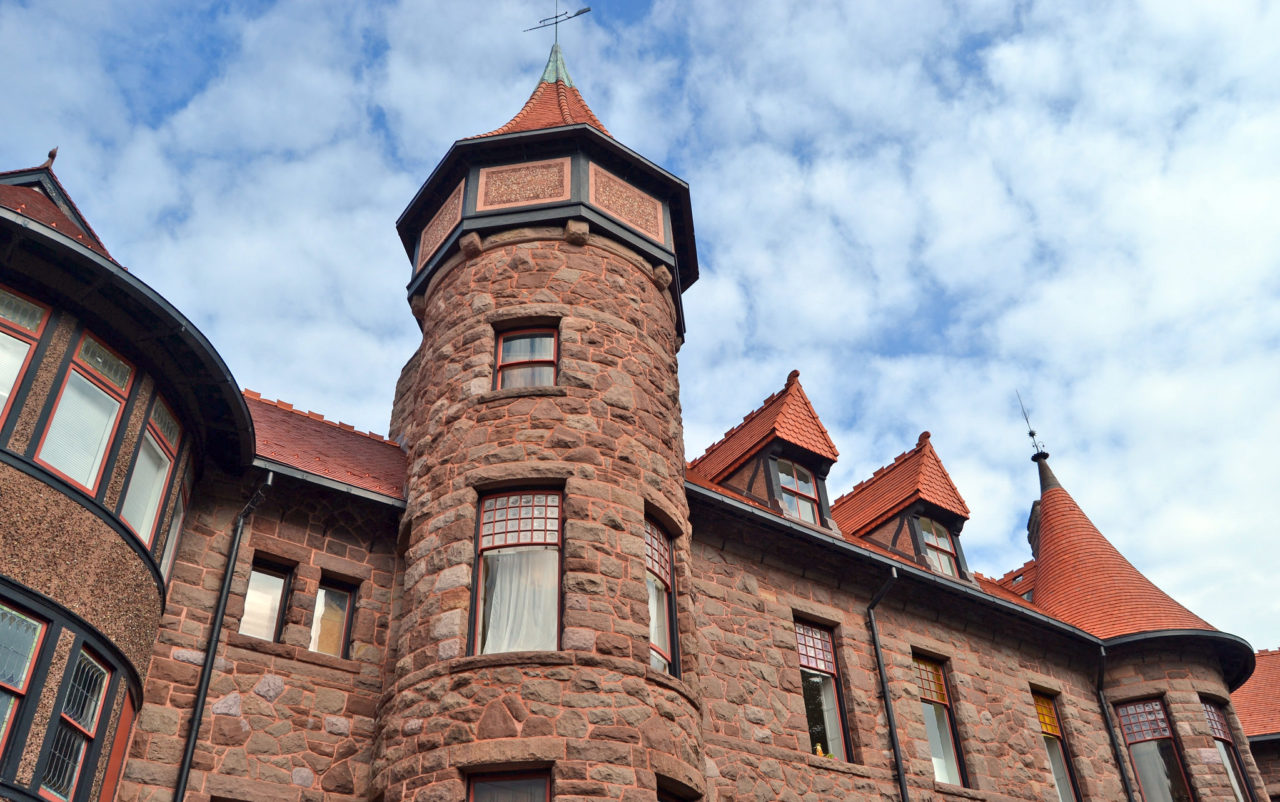 By Kenna Caprio
Photos by Rebecca Maxon

October 30, 2018 — The castle looms large in the origin story of Fairleigh Dickinson University.
As the story goes, founder Peter Sammartino and his future wife Sylvia (Sally) Scaramelli were sitting on the porch of her family home, drinking martinis, and looking across the street at Iviswold Castle when educational inspiration struck. They would start a college.
Ultimately, the castle formed the heart of FDU's Rutherford Campus, which opened in 1942. The Metropolitan and Florham campuses followed in 1954 and 1958.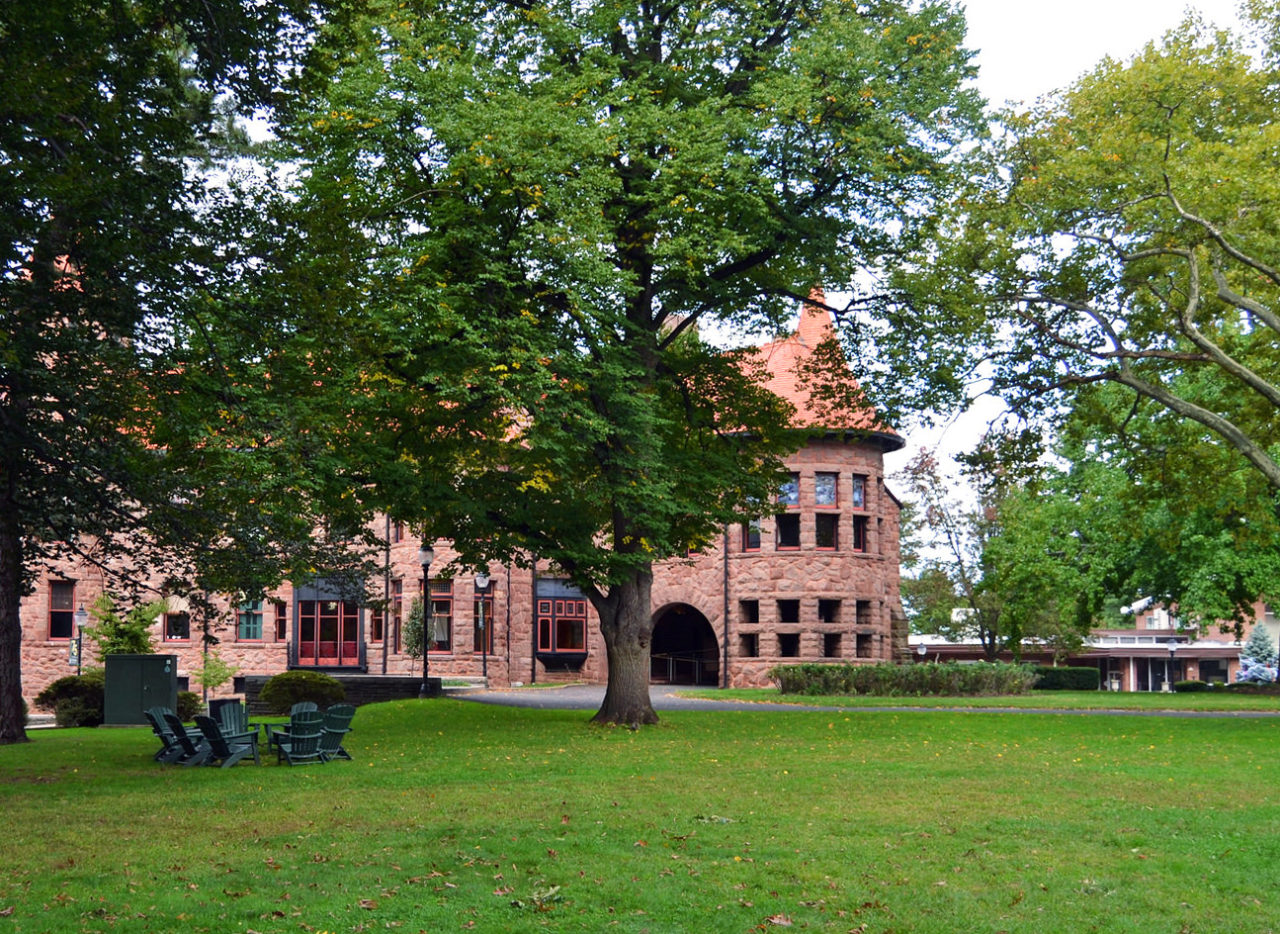 Recently, a group of Rutherford alumni, former faculty and staff, and members of the FDU community went back to the place where it all began to reminisce and take a tour.
"It was a good time to reconnect with the spirit of inter-campus collaboration, which was a big part of the campus culture at Rutherford," says Jessica O'Brien, associate dean for student union and campus engagement at the Metropolitan Campus. "With this visit, we gained a deeper appreciation of our University's spirit and roots." Her office coordinated the group visit.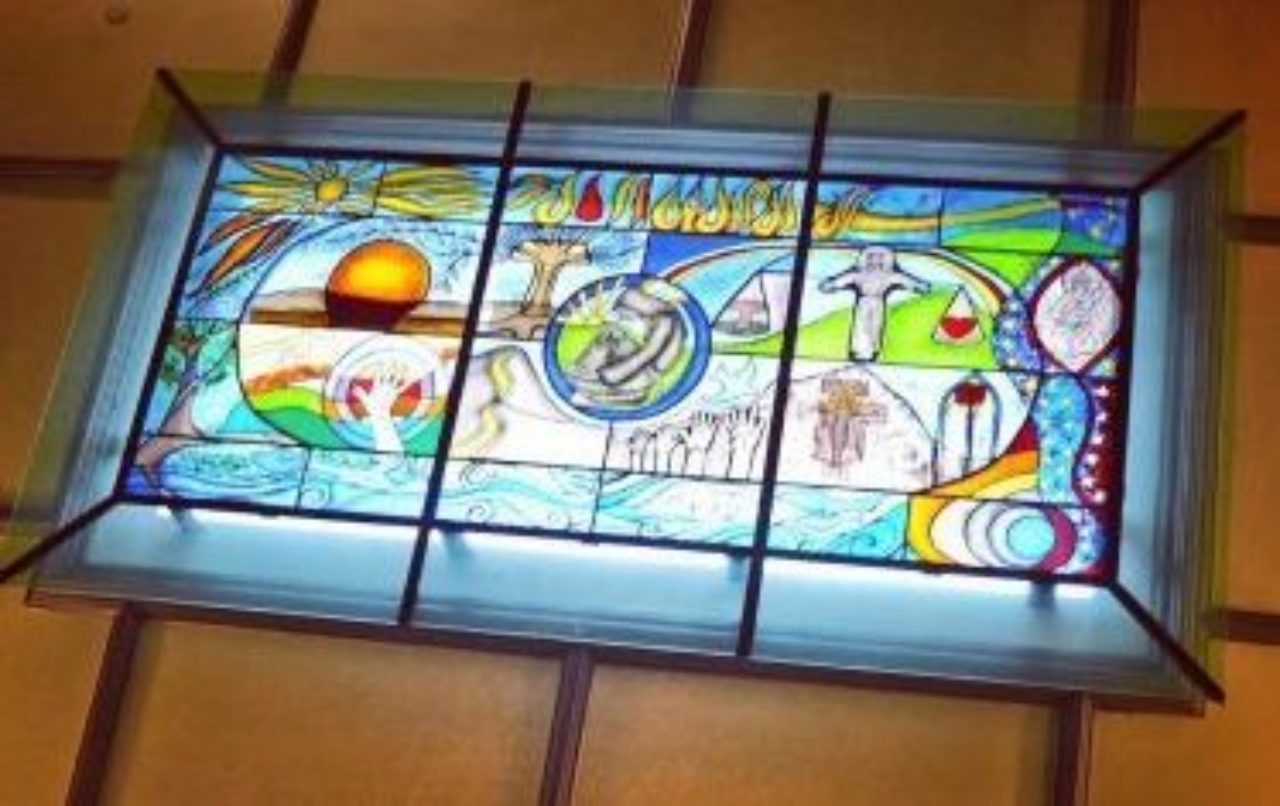 In 1997, three years after the campus closed, Felician University purchased the castle at Rutherford, and in 2013, completed a multi-million dollar restoration of the building.
Eli Amdur, BA'68 (Ruth), an adjunct professor at FDU and professional career coach, led a tour. In his student days, he guided prospective students and families along the same paths, walking backwards and talking up FDU.
"Felician's renovations are spectacular. It's a special building, architecturally, to begin with," says Amdur. The architecture of Château de Chaumont in France inspired the original design of Iviswold Castle, built in 1869.
In the early years of Fairleigh Dickinson, the space needed to be as functional as possible, housing faculty and administrative offices and classrooms. Underneath the paneling and drop ceilings, lay "ornate moldings. So they renovated all of that, and now when you walk into the castle, you're greeted by an eyeful of beauty," Amdur says.
As they walked through FDU's past, faculty, staff and alumni shared memories of the Rutherford days.
"The campus, as it developed, became very centrally focused, with every major building arranged in a horseshoe." Amdur recalls long conversations happening outside of the classroom — professors and students sitting outside on benches, engaging directly with one another.
"What I was trying to do was convey our legacy, not so much our history," he says.
"More than 75 years later, we're doing exactly what our founder dreamed about —he was so compelled by offering an accessible education," says Amdur. "It's an absolute thrill to be on campus. We are still changing lives."