Silberman College of Business Hall of Fame Gala thrills at a new and unique venue — 1776 by David Burke
September 20, 2022 — Back for its annual debut, Fairleigh Dickinson University's Silberman College of Business celebrated its Hall of Fame Gala — an event to honor the educational legacy of the school namesake Samuel "Buddy" Silberman — at 1776 by David Burke in Morristown, NJ. Alumnus Chance Healy '94, Managing Partner at 1776, worked with the University to make this event possible and include some features not seen previously at past galas, such as a VIP roof-top cocktail reception, a whiskey, and cigar bar (owned by an FDU alum and veteran, nonetheless!), and use of the Top Golf Swing Suites to end the night.
The Honorees
The yearly event honors accomplished alumni and benefactors while raising funds for student scholarships and academic programming. This year's gala honored Rich Brenner, Maroa Velez, Bobby Stern, and Barclays.
Rich Brenner BS'73 was honored for his commitment to FDU. He is an active alumnus and volunteers frequently for the University, serving on the executive committee of the Silberman School of Business Dean's Advisory Board, and chairing the SCB Student Endowment Fund Investment Committee and the SCB Council of Ambassadors.
Maroa Velez BS'77 is a successful business executive and philanthropist, currently serving as a general partner at Brown Brothers Harriman, a firm she joined 27 years ago. Generously, Maroa has donated $50,000 at this year's Gala to be used towards student scholarships. She is a loyal supporter of FDU ever since graduating magna cum laude in 1977.
Bobby Stern BS'08 is the President of Riviera Hospitality Group, an innovative catering, and events company residing in New York City. Bobby's continued support of Silberman College of Business shows with his $100,000+ contributions made toward endowments and scholarships. In addition to his generous donations, Bobby volunteers his time and expertise on numerous committees here at FDU including Chair of Council of Alumni Engagement, Charter Day 2022 Gala Planning Committee member, and Hall of Fame Gala Planning Committee member. Regarding his favorite place at FDU, the Silberman College of Business, he has presented in classes, been named one of the 50 Under 50 Alumni Business Leaders, and sits on the current executive board of advisors.
Barclays received the Buddy Silberman Award for Social Change for its commitment to championing innovation and sustainability, making a positive and enduring difference, and taking pride in leaving things better than they found them.
Donations made, future FDU student's lives changed
The highlight of the night, aside from the outstanding food and company, was the announcement from Rich Brenner that he and his wife Beth would be donating $1,000,000 to the Silberman Endowed Scholarship Fund.
"It is our pleasure to announce our planned gift of 1 million dollars to the endowed scholarship fund. This endowment fund is so important, as is a gift that will keep on giving. It will help grow our endowment into a sizable scholarship fund that can help educate the future leaders of tomorrow. We welcome others to join us in the gift that keeps on giving by considering a planned gift."
Between the honorees: Rich, Maroa, Bobby, Barclays, and other guests of the event, in total, this year's Gala raised over $160,000 for Silberman and its scholarship funds. "We cannot thank our sponsors and donors enough for their generosity," said Silberman College Dean Pierre Balthazard.
written by Missy Quinn, Silberman College of Business Social Media & Communications Manager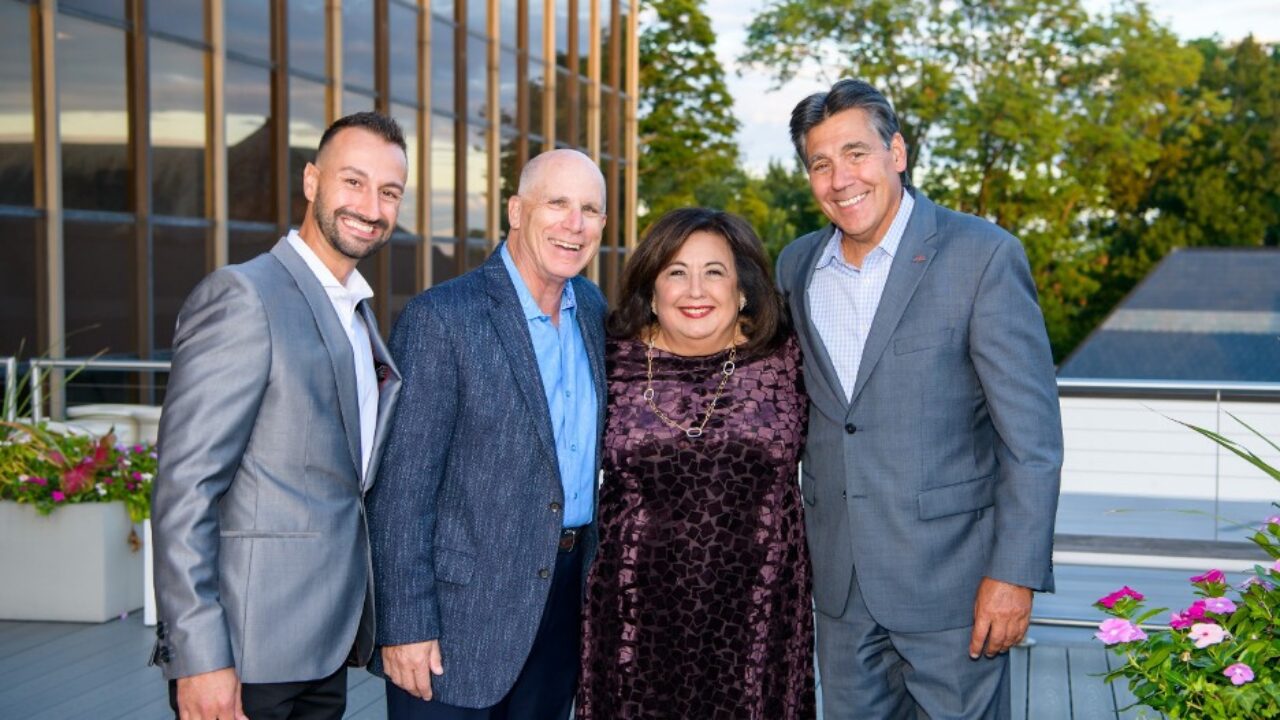 Honoree Video