Six questions with 2021 Metropolitan Campus Pinnacle Award recipient Lillian Maltese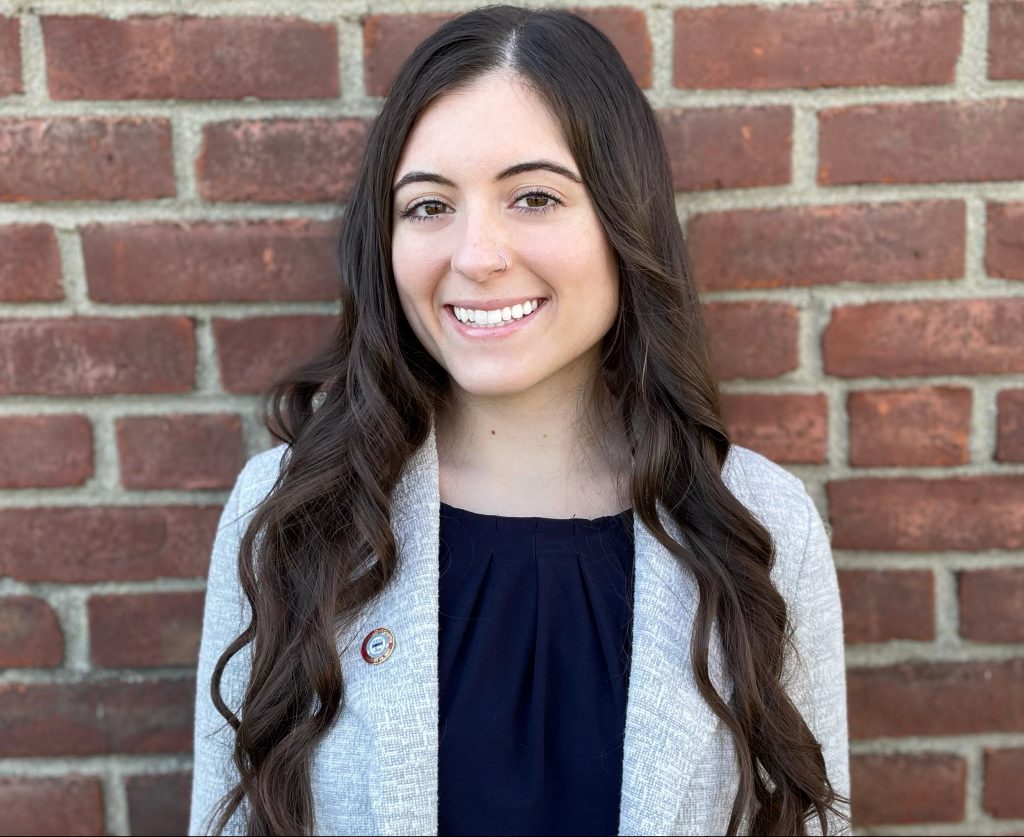 Interview by Kenna Caprio
May 6, 2021 — A trip to the New York Stock Exchange confirmed what Lillian Maltese already suspected — finance suited her. She's the cofounder of the Women in Business club; she worked as an orientation leader and at the information desk in the Student Union Building; and she joined the Global Scholars Program — those are just a few of her accomplishments. Now this year's Metropolitan Campus Pinnacle Award Recipient is ready for what's next — speaking at graduation, attending graduate school and starting a new full-time job in investment banking.
FDU: Why is FDU special?
Lillian Maltese: FDU is special because of the abundance of opportunities it offers to its students to grow and thrive, both academically and professionally. For me, it was the opportunity to study abroad through two separate summer programs, one at IESEG School of Management in Paris, France, and the other at Wroxton College in Oxfordshire, England. Immersing myself in new cultures and seeing life from a new perspective inspired me to appreciate everything in life, especially people.
FDU: What originally sparked your interest in finance?
LM: The world revolves around finance. Understanding the principles of finance can make life easier. Knowing how to manage income and expenses through budgeting or learning how to grow savings through different investing methods can truly be life changing. The opportunities through finance to help people live a better life are endless.
FDU: What's your best study tip? Where is your favorite place to study on campus?
LM: I find it beneficial to create an outline of the material I am looking over. This is a great way to maintain organization and to stay on track. As I study, I color code the outline based on how confident I am on the material, so I can save time later when I revisit the topics. Additionally, I prefer to hand-write my notes or any important details rather than type them, because that way the concepts to stick better in my head. Study snacks are a priority for me, and I always have a couple options to keep me energized! My favorite place to study on campus is in the Student Union Building.
FDU: What energizes you?
LM: The idea that there is a chance to become a better person each day. Whether that's by enhancing my career or learning from yesterday's mistake, every new day is an opportunity to become a better version of myself.
FDU: What gives your life meaning?
LM: My family, friends and traveling. Family and friends who support me and push me to be my best self are the reason why I am who I am. Seeing the people around me smile is so fulfilling. Travel gives my life meaning because there is so much in this world to learn, to discover and to explore!