Six questions with 2021 Vancouver Pinnacle Award recipient Ces Anthony Torillo Plaras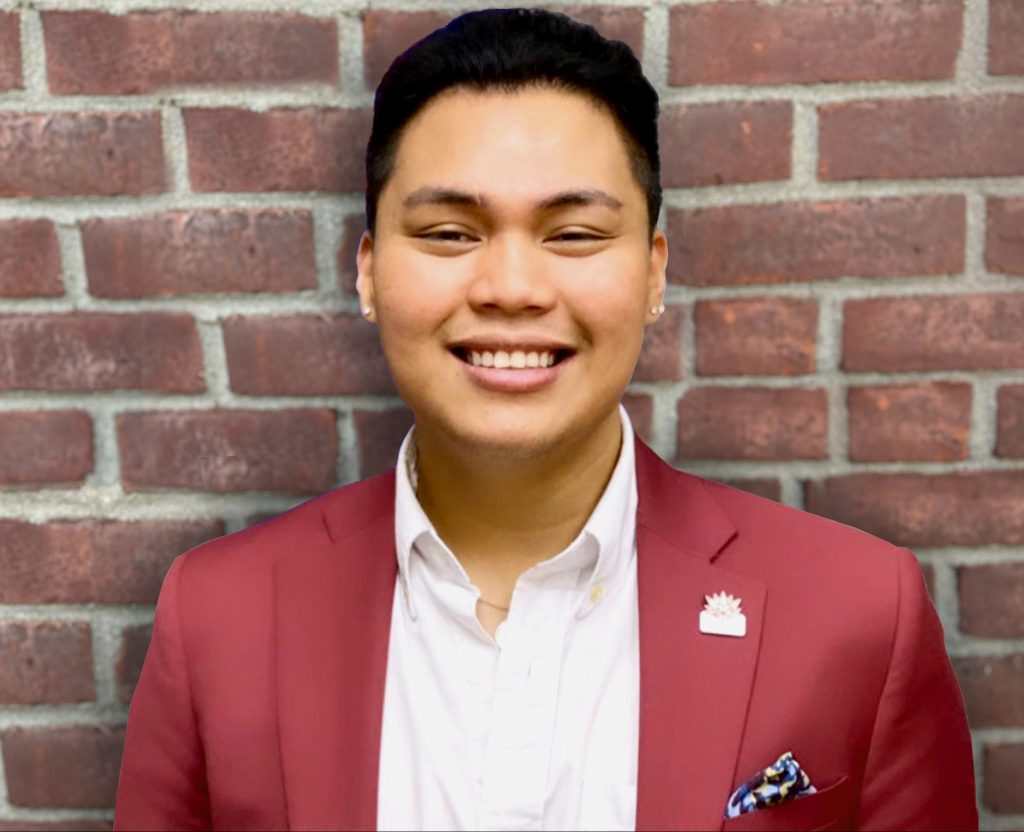 Interview by Kenna Caprio
May 6, 2021 — As a student at the Vancouver Campus, Ces Anthony Torillo Plaras built his public speaking and leadership skills through his involvement with the Model United Nations Club. In 2019, he represented the University at National Model United Nations in New York City, N.Y., alongside other delegates and classmates. Now, he's ready to represent the Vancouver Campus and the Class of 2021 at Commencement — putting his public speaking abilities to great use — as the 2021 Vancouver Pinnacle Award Recipient.
FDU: Why is FDU special?
Ces Anthony Torillo Plaras: Instead of being passive, FDU facilitates global engagement and encourages not just the students, but also the staff to participate in initiatives that are timely and relevant. FDU never fails to support students in learning about and embracing various cultures, preparing us to be upright global citizens.
FDU: What originally sparked your interest in tourism and hospitality?
CATP: Before attending FDU, I already worked in the hospitality industry back home in Bohol, the Philippines. Tourism is a promising industry in the Philippines, and my hometown has pristine white sand beaches. This inspired me to take part in showcasing these natural wonders, so others can enjoy them. I am truly blessed to be Filipino, and hospitality is a way to share that blessing. After graduation, I'm staying in Vancouver to pursue opportunities in hospitality.
FDU: What's your best study tip?
CATP: When you listen attentively to lectures and take good notes, you lock in the necessary information to revisit later during your review. This helps me achieve a deeper comprehension of the topics discussed. It's especially important in more dynamic exams involving essays and examples.
FDU: What energizes you?
CATP: I am fond of nature and its beauty. Being out in nature keeps me grounded and provides serenity. When I wake up to a sunny day, I knew that it is going to be a fruitful and lovely day. Since I live in Vancouver, where it rains a little too often, sunny days are a good breather. At home in the tropics, the sun is a vital component of our lives.
FDU: What gives your life meaning?
CATP: My family, my friends and helping those in need. Filipinos, along with many other cultures, are very family-oriented. We believe that family should come first. The people who matter in my life are a constant reminder for me to be grateful, and that even amidst chaos, I am not alone. This helps me to be resilient against obstacles and successful in my endeavors.
The current pandemic calls for us to help those in need more than ever. In these times of great strife, we are called to provide a helping hand to soothe the sufferings of many. I hope that one day, I will be capable of giving aid to many, but even small gestures make a difference. I believe that we are all capable of helping.
FDU: What are your plans post-graduation? 
CATP: I am staying in Vancouver to pursue opportunities in hospitality. The industry is down right now, because of COVID-19, but I believe it will get back on its feet, with courageous people navigating these rough waters.