Sophomore animator balances schoolwork with owning a media company
By Julie Kayzerman
July 6, 2018 — Sophomore film and animation major Chris Reilly takes multitasking to a new level.
After classes are done for the day and the weekend hits, Reilly's work is only just beginning.
The Long Valley, N.J., native is a full-time student at Fairleigh Dickinson University's Florham Campus and a student worker for the football team — all while running his own digital media company.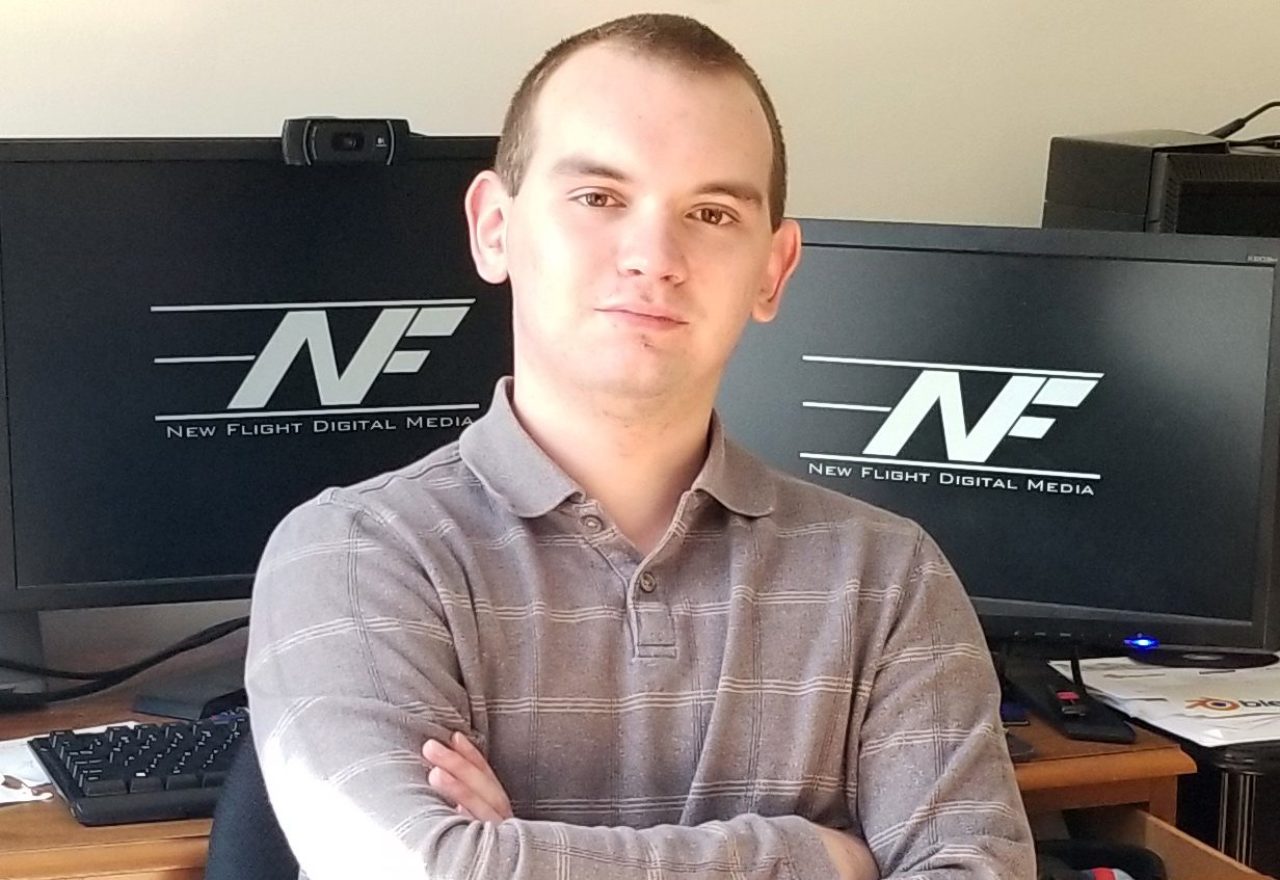 Reilly balances schoolwork, creating multimedia designs for the football team, and planning and strategizing for his clients. He spends weekends at trade shows or completing animation projects in his studio at home.
"Chris has been one of my most talented students and a genuinely sincere individual," says adjunct professor Rudy Agresta. "He is a rare student with focus, allowing him the ability to expertly balance work and studies."
 Upon graduating from high school, Reilly realized that small businesses in his local community needed to have a cost-effective option for their product advertisements needs. That's when New Flight Digital Media was born.
"I really like that I'm able to help the community improve its productivity because [New Flight Digital Media] improves the companies and businesses and it really helps bring the community together," says Reilly.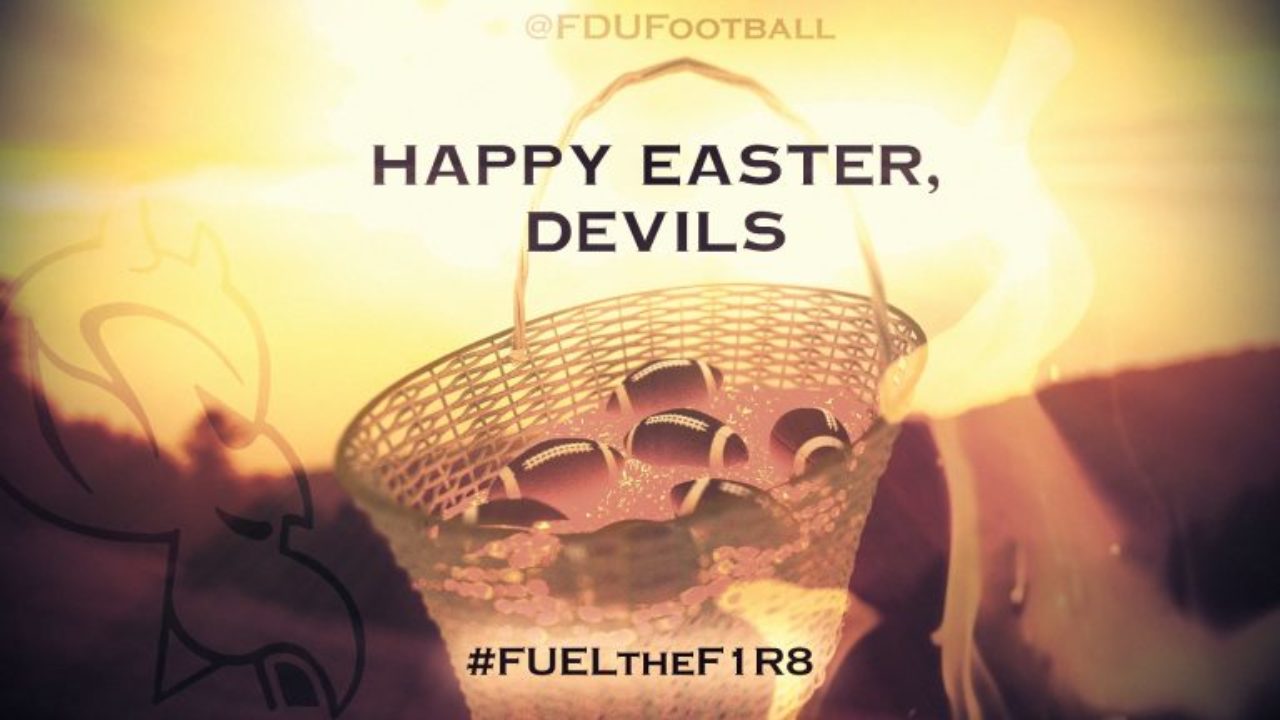 From hobby to career
Reilly is a self-taught animator, picking up the skill as a hobby when he was just 12 years old.
"I was bored one weekend and I decided to try some visual effects, so I went frame by frame in a video … and I drew in special effects," he says. "I went literally frame by frame."
The sophomore founded New Flight Digital Media, a two-man operation, in the summer of 2017, shortly after graduating from high school. That same year he took first place at the Technology Student Association New Jersey State Conference in the categories of animation and video production.
"That proved to me that perseverance and self-teaching can really make a difference in a skill set," Reilly says.
Now, Reilly is developing new techniques in sports graphics, working with the FDU football team as their multimedia coordinator. There, he does everything from 2-D graphics to moving animations as part of the team's rebranding efforts.
"I do think it's expanding my horizons because when you look at sports graphics, it's more of a graphic design skill set, whereas what I do is more of a visual effects skill set," he says. "I very much want to develop that, so I think it's helped me grow as an animator and as a creator. I hope to do a great job and make the football team look as great as they are."
For Reilly, he believes receiving an animation degree from FDU is what will give him a leg-up in the industry as he transitions towards developing expertise in professional and nonlinear editing programs.
"FDU really has an eye set on the future of careers … when it comes to entrepreneurship and career goals, so I think getting my degree at FDU is going to help me in the community of film-making and visual effects, and will help me build connections I wouldn't have been able to in other schools," he says.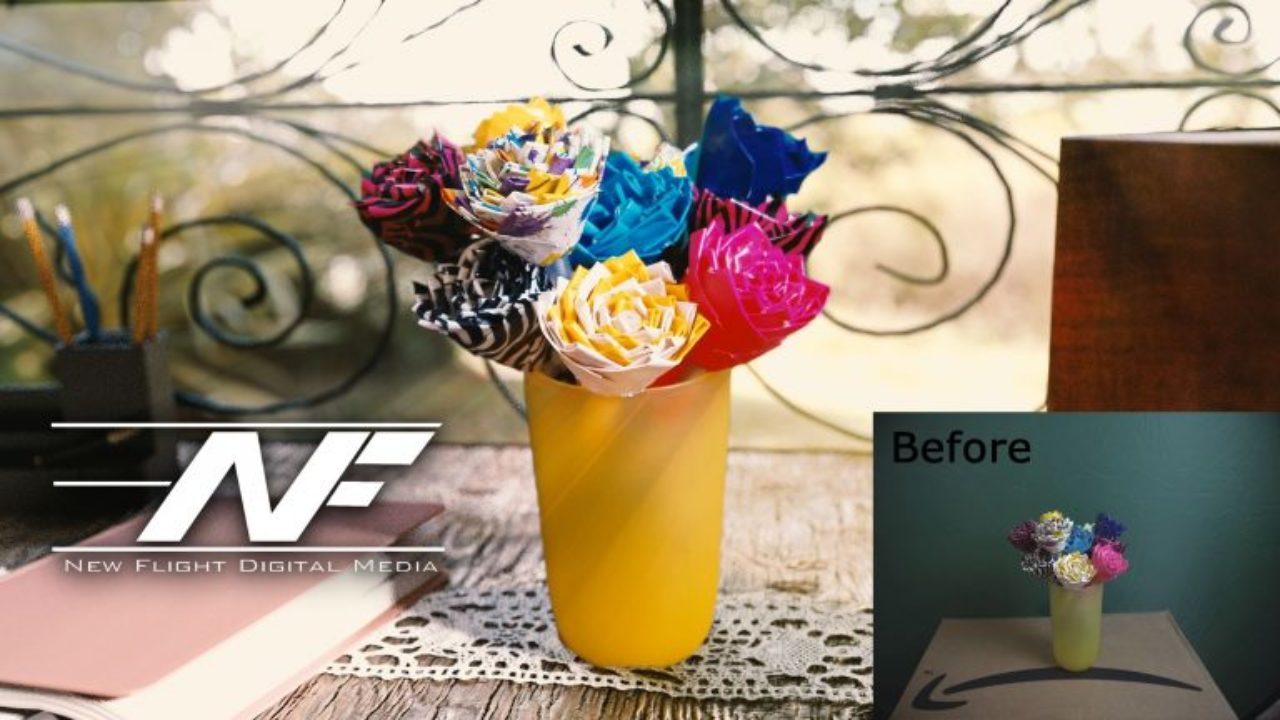 Big dreams
 Reilly has already worked on some big projects — he just wrapped up editing a music video for New York-based rock band, Gods of Fire.
His wide-ranging company offers services that include product imaging, 3-D digital animation, digital effects scenes for short films and commercials, and graphics among others — all at discounted rate from the typical services offered by a large studio, Reilly says.
"It is quite remarkable that at such a young age Chris has already established his own business where he has been looking towards the future of the discipline by focusing his efforts on motion tracking products that can be utilized in new media projects for his clients," says Robin Barkley, director of the animation program and professor of animation.
Looking ahead, Reilly envisions growing New Flight Digital Media into a full-fledged visual effects company for small to midsize studios.
"I've always been passionate about showing the world from new perspectives," Reilly said. "I think that's what film-making and storytelling are all about — showing the world from a new point of view. Animation is just a natural way of telling a story for me."