Student soars over WFDU's airwaves, reaching thousands of FM listeners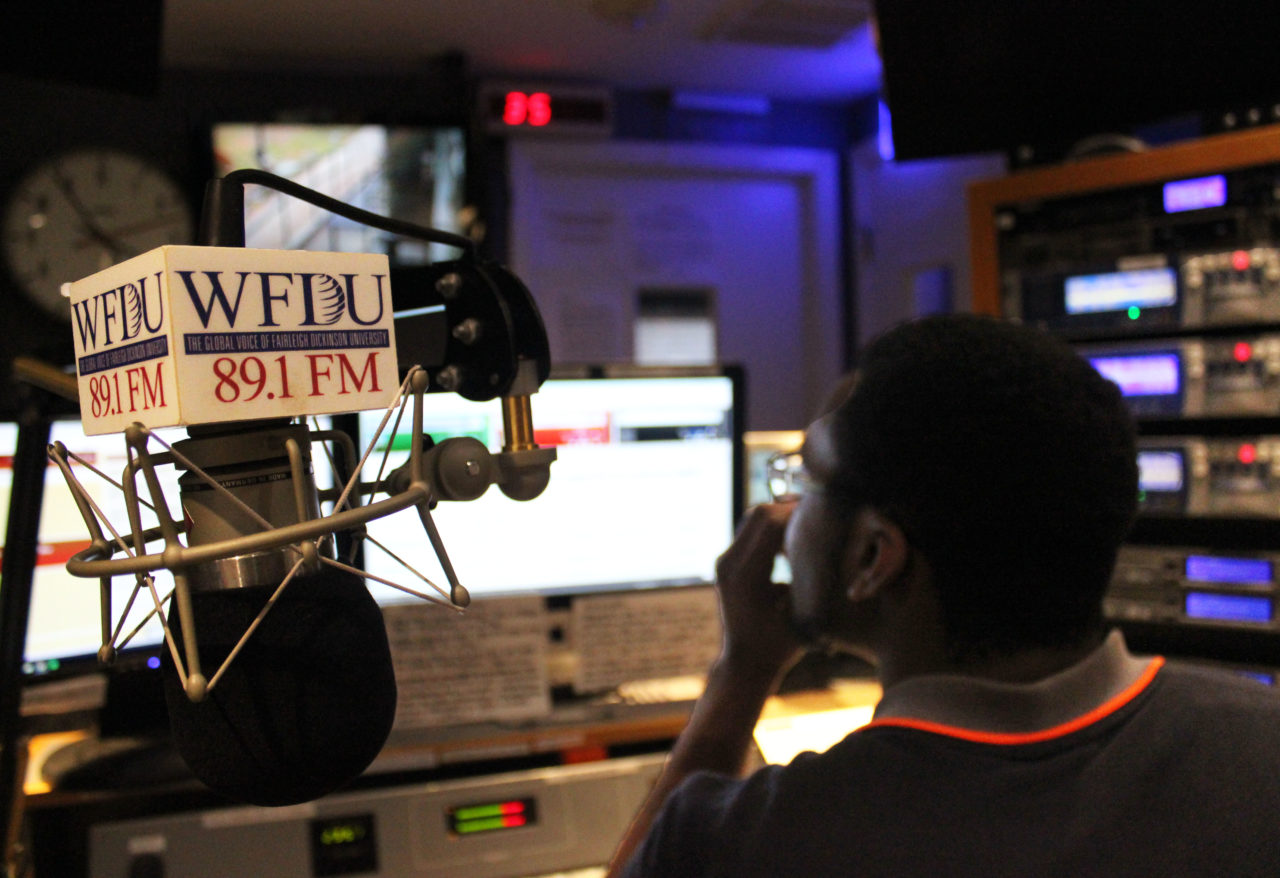 By James Neidhardt
Photos by Justin Solleder
December 14, 2018 — Moufatih Muhammad dances in his chair while manning the controls on the mixing board inside Fairleigh Dickinson University's WFDU radio station. As he sways back and forth to Lido Shuffle by Boz Scaggs, a listener calls in just to say how much he loves the show.
Known to listeners as "Mistah Shofi," Muhammad, a senior communication major at FDU's Metropolitan Campus, is the first student to have his own show airing on WFDU 89.1 FM HD1 since Kenny O'Boyle, BA'10, MA'12 (Metro), back in 2011. His show, "RetroRadio Paradise," airs on the station's HD1 RetroRadio Oldies channel.
"I filled in for [WFDU host] Tony Smith on one fateful Friday because he had an event to get to in the city," says Muhammad. "He actually listened to the rest of the broadcast, and he loved what I did. He appreciated the music knowledge I had and my mic presence."
That presence is ultimately what sets Muhammad apart from his peers. "He has a natural ability," says O'Boyle, the operations manager at WFDU. "He walks through the door and he's this explosion of personality."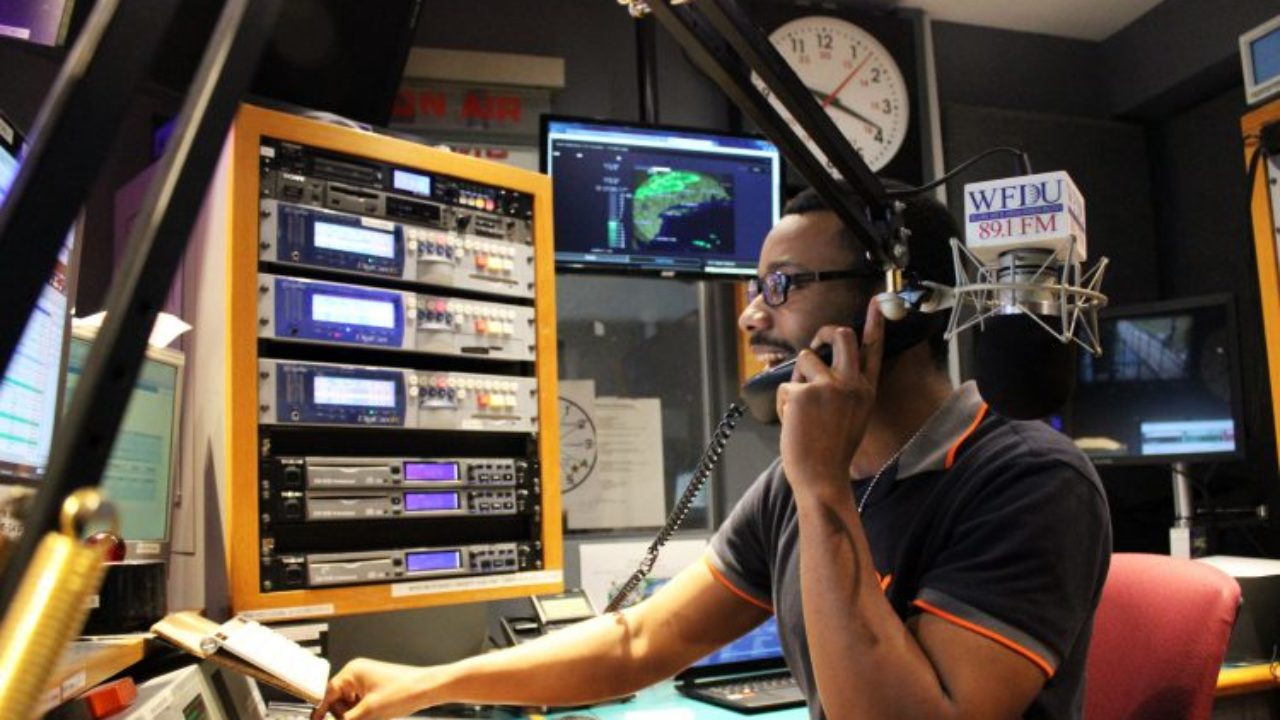 While his listeners can't see him, Muhammad is very animated in the studio, swinging to his RetroRadio Paradise playlist as he sings, hums and whistles along. All this time, he's also jotting down notes, adjusting the volume, and mixing the music. And in the studio corner, he keeps his "conversation starter," a RipStik that he skates around campus.
Muhammad discovered his disc jockey talents only recently, after taking a radio broadcast class his junior year — ultimately prompting him to switch his major from marketing to communication.
But radio had long been in the back of his mind. In middle school, his father showed him the WFDU station and told him it seemed like something he could get into.
WFDU's 89.1 FM HD1 channel reaches more than 65,000 listeners a week. The station has a separate HD3 channel, on which students host their own shows, and while some students have had experience working on shows running on the FM channel, it's rare for them to host their own FM show.
"We play oldies music," says O'Boyle, "That's actually probably one of the biggest reasons we don't have more students make it on the air, because they don't know the music that we play."
This was not true of Muhammad, however.
"I grew up with the music from yesteryear," Muhammad says. "From my parents playing it around me, to certain video games I played, to the various radio stations I would listen to that ventured back to the day. Whenever my parents and I went on our annual road trips, my father would always have that music playing in the car."
Muhammad says his family, especially his parents, are his biggest supporters. When he sent his family a link so they could listen to one of his shows, his mom "went ahead and sent it to everybody else!"
In the classroom, Muhammad says many of his professors have made his experience at FDU a powerful one, including radio professor Ian Ranzer. "He was one of the people who was behind me from the start, from training day to being an official DJ."
Muhammad will continue his FM show through the winter break. He sees it as a chance to impact his listeners by lifting their spirits and spreading good cheer.
"I want to put a smile on peoples' faces. That's definitely one of the things that I hope to achieve during my time here," he says.
Muhammad's RetroRadio Paradise show can be heard on WFDU 89.1 FM HD1 on Mondays from 1 – 4 p.m. at http://wfdu.fm.