Chef hats on! Hospitality students learn food preparation in FDU's dining hall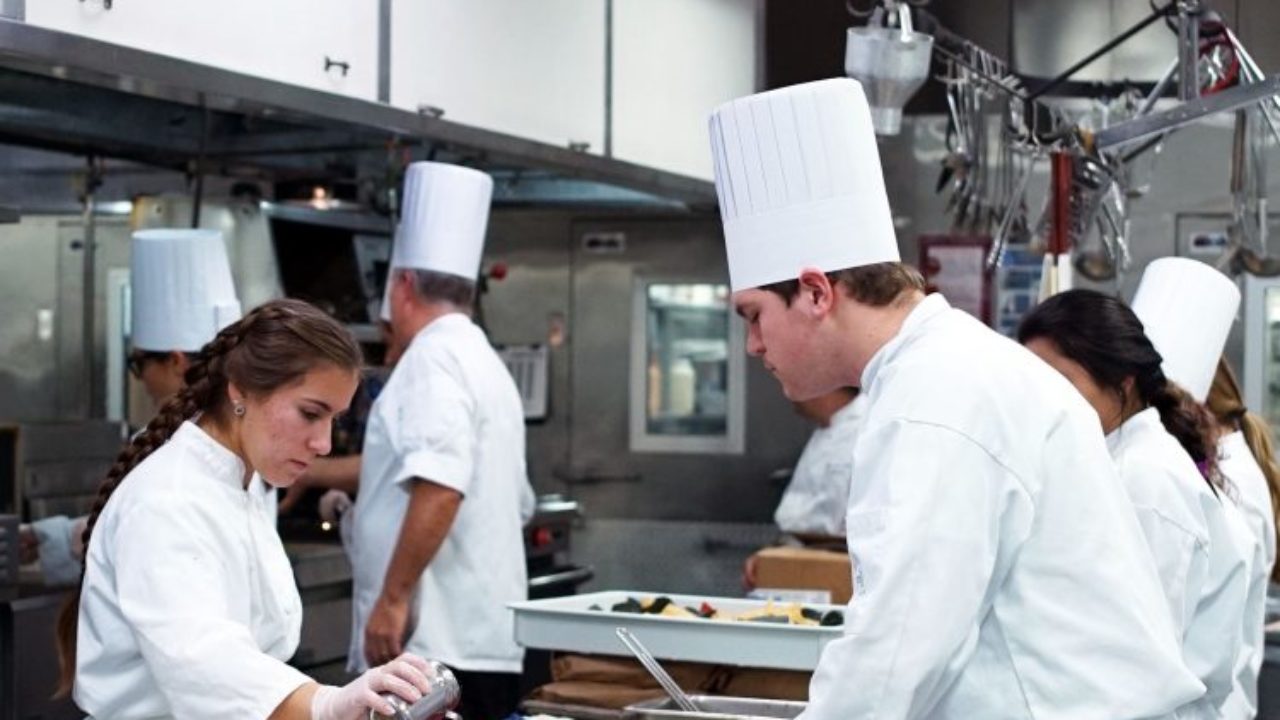 By Sarah Cole
Video and photos by Brandon Ferriero
Onions sizzle and the smell of garlic fills the dining hall air — the perfect setting for Fairleigh Dickinson University's new immersive quantity food class.
This hands-on cooking class takes students out of the classroom and into the kitchen in FDU's Florham Campus Dining Hall, teaching them how to prepare food for large-scale events.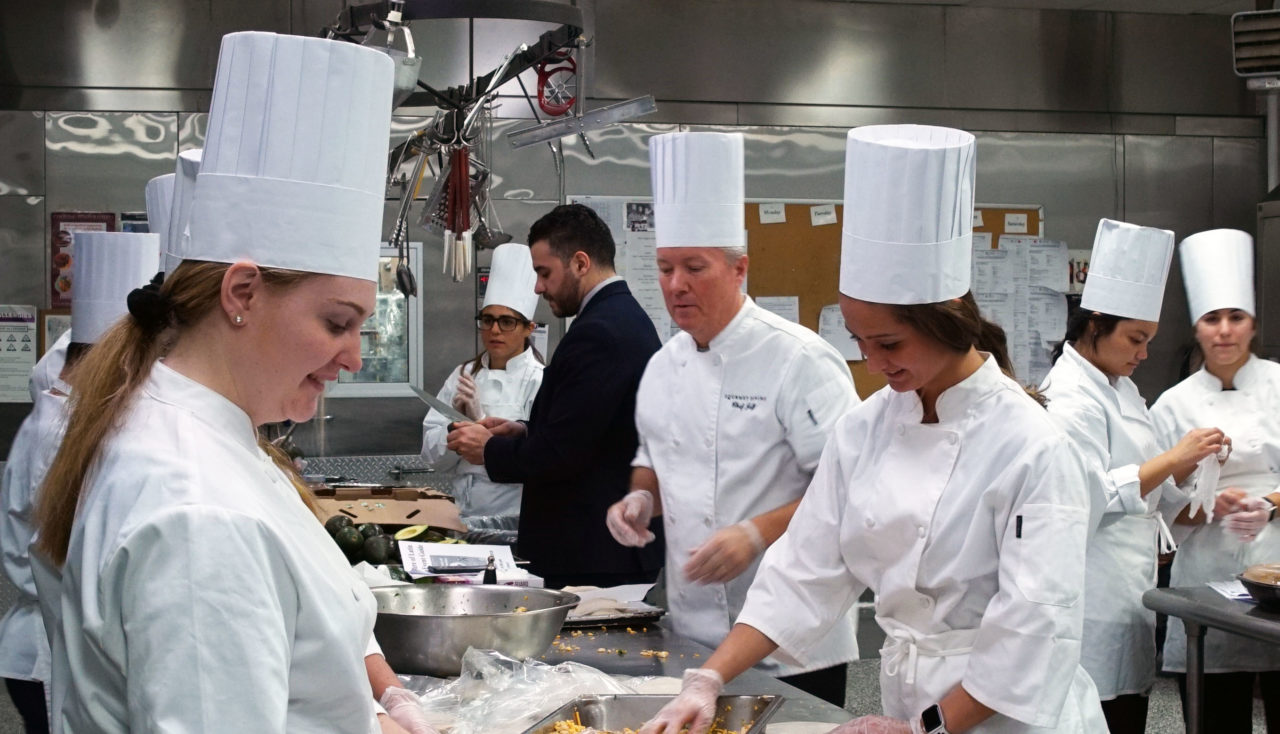 Jeff "Chef Jeff" Gourley, director of Gourmet Dining at the Florham Campus, and adjunct professor Evan Hajiyerou have teamed up to teach the class.
Hajiyerou begins with a lecture on the scientific and technical sides of food preparation and production. Then students head over to the dining hall for firsthand food prep lessons with Gourley.
"Having a clear understanding of the proper ways to purchase, store, prepare and sell different food items is a huge asset to students entering hospitality," says Hajiyerou, who owns and operates The Crow's Nest in Hackensack, N.J., with his brother. "That way, when something goes wrong, students can identify the issue and will have the knowledge to fix it."
Students prepare dishes themselves and observe how the dining hall runs; the cafeteria serves thousands of students per day.
"During International Education Week, we made different Spanish foods. We prepared empanadas, guacamole, flan and churros and then got to serve it to the students here," says Marissa Pinto, a junior in the hospitality program. "It was cool to see everything from start to finish."
"When a course can combine technical and practical applications of knowledge and real-life experiences, it enhances the learning and carryover tremendously," says Hajiyerou.
For their end-of-semester project, students plan a hypothetical large-scale event in a country of their choosing. Each student must prepare an authentic menu and keep track of inventory, stock, ingredients, staffing, purchases and more.
"For my final project, I picked the Sicilian region," says Pinto. "I talked about the different influences from the Arabs, the Spanish and the Greek and how all of the cooking techniques and crops they brought to Sicily helped make [the local] cuisine. I didn't realize how many different influences there were and, after doing the research, I was shocked."
"Watching the students enter an unfamiliar environment and show progress has been fun. You can see their confidence grow in the kitchen," says Gourley.