It's wedding season for this Florham alumna!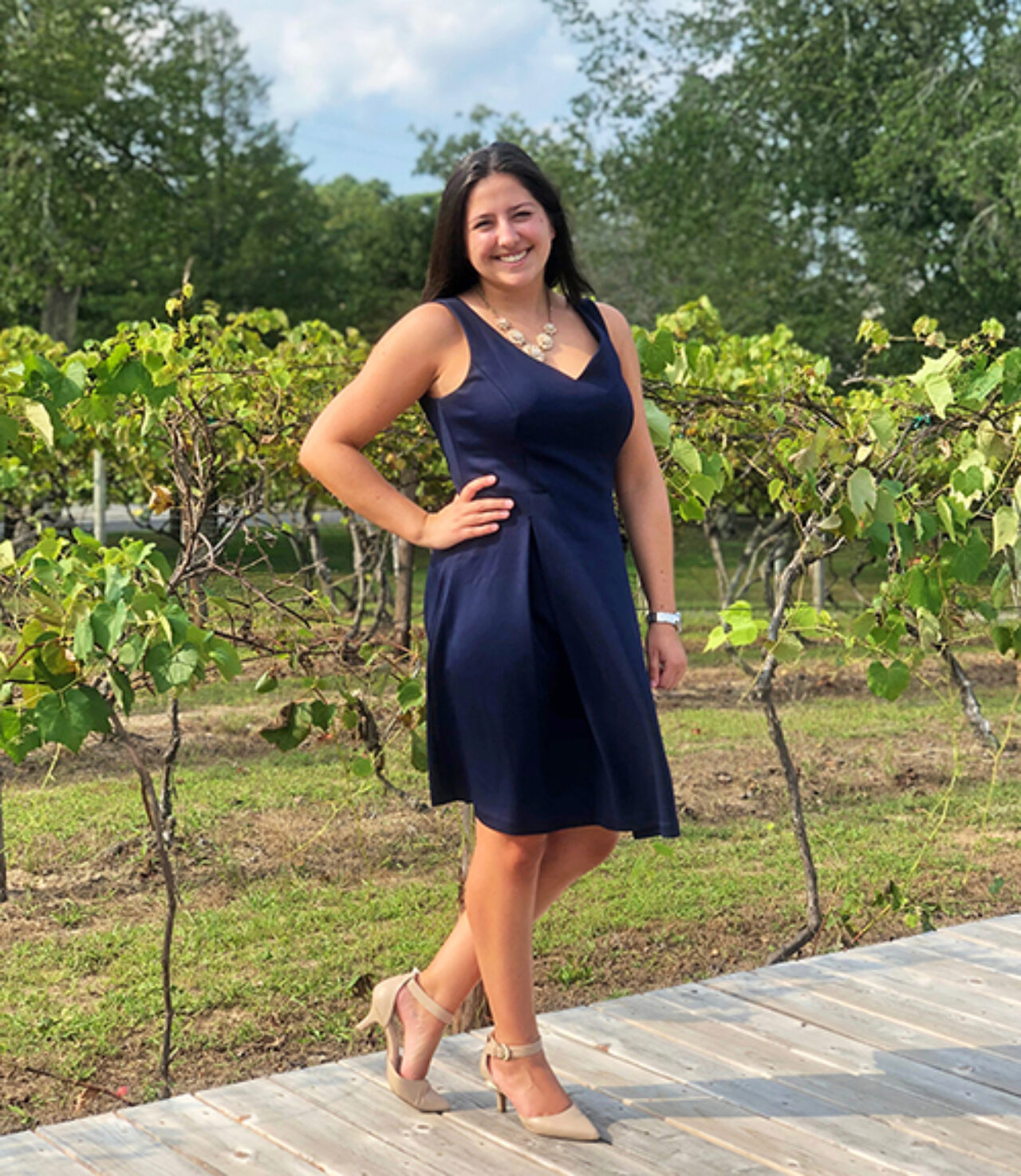 By Kenna Caprio
September 20, 2019 — Alumna Kailey McCloskey has 90 weddings to attend before the end of 2021.
As a wedding coordinator at Renault Winery in Egg Harbor City, N.J., McCloskey, BS'19 (Flor), is in charge of making everything come together.
"I love all the details that go into weddings. There are so many vibes, themes, décor and vendor options to make each wedding so different," she says. She works 50-hour weeks in the off-season to make dream weddings happen for her clients.
"I'm only 22, and I have control of the event, so I need to make sure to be assertive and confident to call the shots and work with the other staff. It's something I'm improving upon."
She started in the industry as an intern at Peony Events in Morristown, N.J., and quickly found with her knack for organization and planning that the wedding industry was an ideal way to put her marketing major to use. At an internship at Bear Brook Valley, a wedding venue in Sussex Country, she assisted in building the company's brand through social media marketing, posting to Snapchat, Pinterest and Instagram. Today, at Renault, McCloskey works closely with social media managers, corporate sales managers and wedding sales managers to reach new wedding markets and demographics. A chance meeting with the vice president and chief operating officer of Renault, at an industry networking event, led her to the winery.
"Getting hired in January made for a hectic final semester at FDU! I would drive home every weekend to work Friday-Sunday. From school to Renault the drive ran about three hours. I went back-and-forth between school and work for four months. The day after graduation, I started full time," McCloskey says. Luckily, she could rely on Samantha Hardy in the Career Development Center for support — via email Hardy advised McCloskey on crafting a resume and approaching compensation negotiations.
That guidance paid dividends, ultimately resulting in her current position.
She's already deeply involved with building the Renault brand, attending a restaurant gala in Atlantic City, N.J., with the vice president, general manager, executive chef and sales team. "This team is always striving to make the property thrive."
Over the summer, the venue underwent renovations, "reviving the soul of the 155-year-old property to its former glory and French roots. The whole property has a French look and feel, and so will the cuisine," McCloskey says.
She's excited for all her upcoming clients to experience the new look. "I love being a part of people's special day, and making it something they will remember forever."
No matter where a couple chooses to have their wedding, McCloskey advises them to consider hiring a wedding planner. "People think of wedding planners as an added expense, but it is so worth it to ensure that your day runs smoothly."