The view from Wroxton College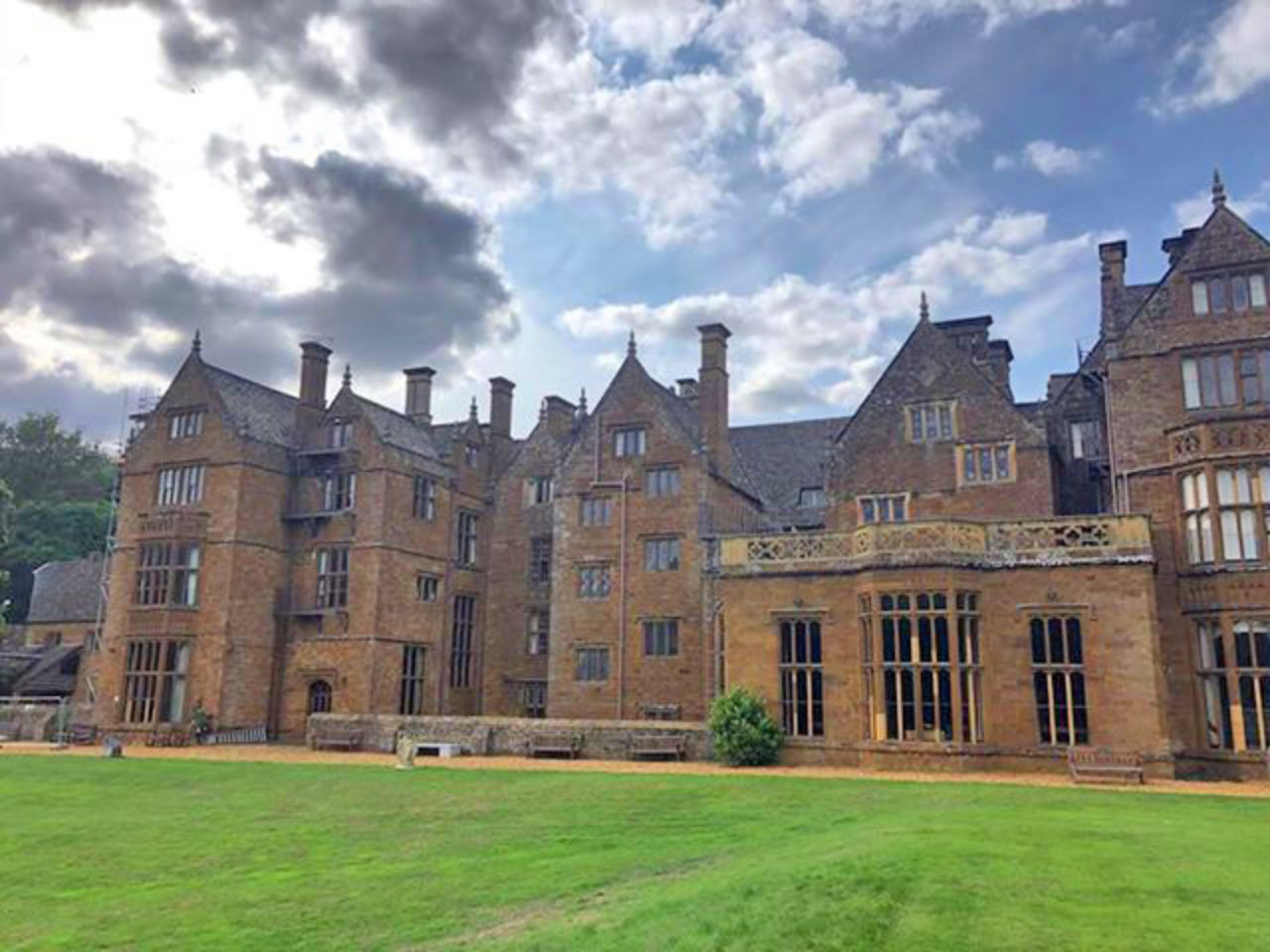 By Kenna Caprio
Photos courtesy of Maryellen Vanatter

September 28, 2018 — The new semester at Fairleigh Dickinson University's Wroxton College started just over a month ago and already the 33 students studying abroad there have explored Oxford, Stonehenge, Kenilworth Castle, Stratford-upon-Avon and London.
One of the students living at the Abbey in Oxfordshire, England, this fall is Maryellen Vanatter, a junior psychology major from FDU's Metropolitan Campus.
"Wroxton offers so much more than a traditional study abroad experience," she says. "Every single weekend the college takes students on trips to see the sights, and when you get back from those trips you come home to a beautiful and unique room in an astonishing building!"
She's already obsessed with wandering the grounds and discovering new flora and fauna — "the weather this time of year has been wonderful."
Vanatter always knew she wanted to study abroad, and this opportunity is a big reason why she decided to attend FDU.
Students studying at Wroxton learn under the British tutorial system, a method first popularized by the universities of Oxford and Cambridge in which seminars are prioritized. It's an intense academic course load, and students have to be diligent and studious.
"My favorite place in the Abbey is the library! There are so many places to sit and it's so easy to concentrate," Vanatter says. "It's full of books and it's the perfect place to hide and be productive."
When the students are out and about — often on trips structured to give them a real taste of Great Britain and enhance their academic experience — they form a deep connection to the places they go.
"At the ruins of Kenilworth Castle, it was so humbling to see the remains of where Queen Elizabeth I stayed. Climbing the ruins of the castle left me in awe," says Vanatter. "They also had an aviary with pheasants and canaries and a beautiful garden. It's one of the most beautiful places I've ever been to."
Still to come this semester: trips to Cardiff, Wales; Paris, France; and Bath and Brighton in England. Plus, travel break, during which students have a brief respite from classes and can go anywhere in the world. Vanatter has plans to visit Portugal, The Netherlands and Croatia.
"The benefits of cultural exchange are never-ending, but the biggest to me is the opportunity for personal growth," she says. "It's easy to feel like you're in a bubble in your own country — leaving puts every problem and experience into perspective."