Do you want to discover your entrepreneurial potential? Have you ever wanted to start a business, or know how companies launch new products? Look at Facebook, Airbnb, and other all successful companies. All these businesses have been started from a founder's or founders' ideas! FDU Entrepreneurship education will show you a path to become successful entrepreneurs for students who seek to discover their entrepreneurial potential within themselves and build a solid understanding of the journey from initial idea to a fully operating business. Also, FDU's entrepreneurship program will benefit those seeking careers in corporate enterprise as "intrapreneurs," identifying opportunities and participating in the large organization's innovation process.
FDU Entrepreneurship course offerings emphasize:
Experiential learning that enables students to develop practical entrepreneurial skill-sets
Global perspective that emphasizes innovation and long-term sustainable business practices
Interactive lecture that engages the student in the learning process
The use of team-based teaching and learning
Real-world readiness by connecting with the resources and outreach programs through the Rothman Institute of Innovation & Entrepreneurship.
It is our goal that FDU entrepreneurship major will:
Discover entrepreneurial potential within students.
Learn how to ideate and validate new business ideas using lean startup methods.
Experience a journey from initial idea to an operating business.
Grow as an entrepreneurial leader equipped with leadership, teamwork, and critical thinking abilities.
Develop solid understanding in unique nature of entrepreneurial business (e.g., entrepreneurial finance, initial sales, new business pitch)
Understand 'intrapreneurship' to identify opportunities and participate in the large organization's innovation process.
Featured Entrepreneurship Alumni
Many graduates from FDU entrepreneurship programs successfully launched their businesses and are thriving in a variety of industries. You can be one of them!
Career and Internship Opportunities
Our students intern and are employed by Ansell Healthcare / Reckitt Benckiser / Cushman & Wakefield / Soundboard Angel Fund / Red Clover / Synergy Events / Publicis / BrickHouse Security / Hollister / American Association of Colleges of Pharmacy (AACP) / Morgan Stanley / SoundBoard / Michael Kors / Disney / Aeropostle – NYC / Ann Taylor / TerraCycle / ADP / BASF / Anthropologie / USA Sports Group / Acosta / Wakefern Food Corp. / Flybar / City of Summit / Dallien Realty / Stonehall / Polestar Group / Kraus Marketing / Drive Action Digital / LC Equipment / Food Bank of NJ / Relax America / Financial Principles / Peformline and more.
Connections and Networking
To provide the state-of-the-art and hands-on entrepreneurship education, we also closely collaborate with Silberman's Rothman Institute of Innovation and Entrepreneurship, a nationally recognized entrepreneurship center, which was recently honored with the Excellence in Curriculum Innovation in Entrepreneurship Award by Deshpande Foundation.
Rothman Institute also organizes yearly FDUPitch Competition. If you have been thinking of an idea, you can use your learned skills to make your pitch in the competition and compete for cash awards. The winner also will have the opportunity to participate in the regional pitch competition, UPitch, where you will be competing with the students from other participating schools in NJ.
Throughout the entrepreneurship courses, you will have numerous opportunities to meet successful entrepreneurs through entrepreneur interviews, guest speaker sessions, and field assignments.
Requirements for the Degree
All students enrolled in the Bachelor of Science Degree program must complete the University and Business Core Curriculum in addition to the major requirements listed below. Any student interested in pursuing a minor in entrepreneurship should refer to the list of minors offered at the Silberman College of Business.
Entrepreneurship Major Requirements
The current degree program requires 21 credits of major specific courses listed below. Students with specific questions should contact their advisor on their home campus.
Required Courses (five)
Elective Courses (select two)
Please note that elective courses are not offered every semester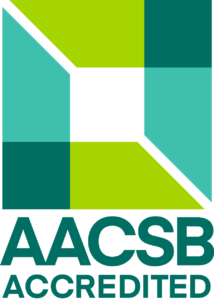 Silberman College of Business is accredited by AACSB International.