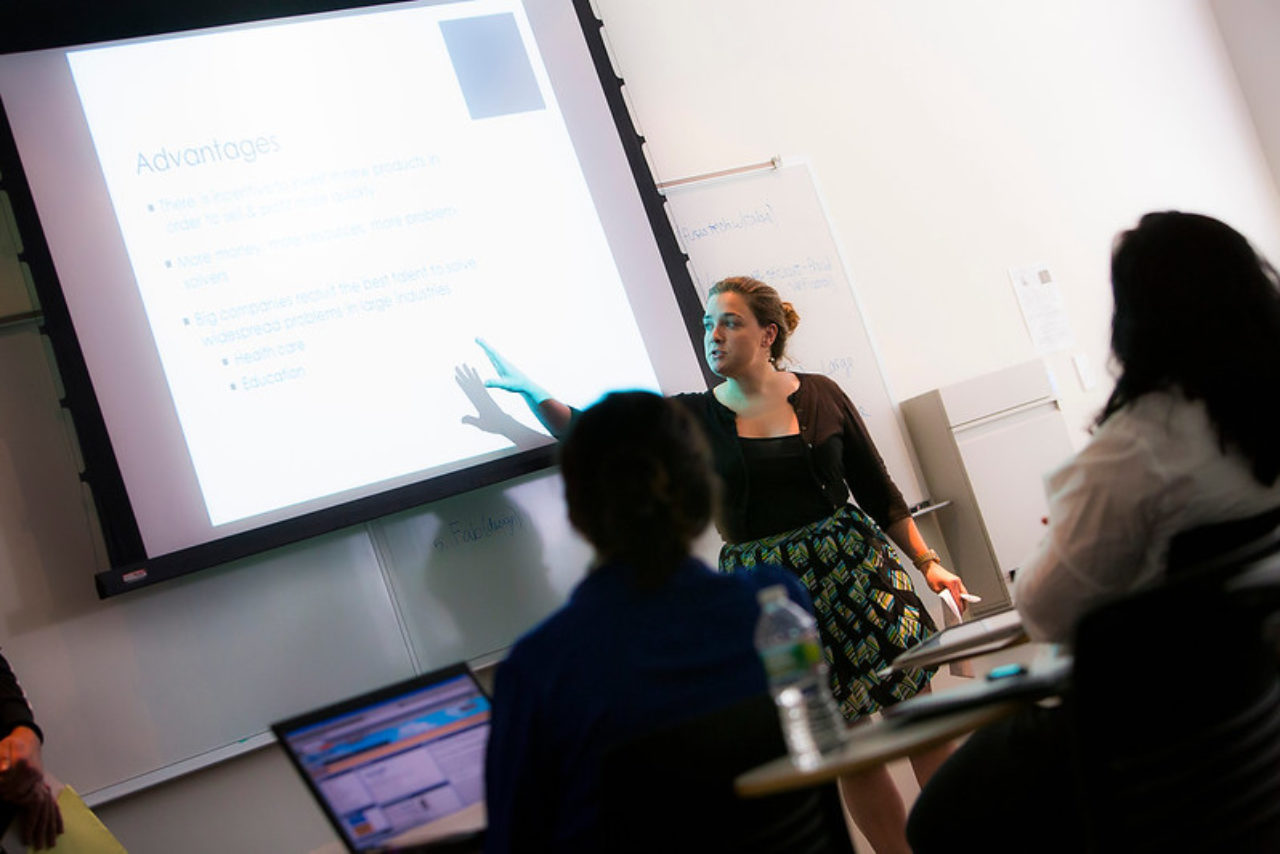 Entrepreneurs are in high demand, as they are essential to our society in building the economic engines that help our economy grow. They foster technological and social change, and their innovation and creativity forge our future.
Silberman's Rothman Institute of Innovation and Entrepreneurship, a nationally regarded entrepreneurship center, was honored with the Excellence in Curriculum Innovation in Entrepreneurship Award by Deshpande Foundation.
The undergraduate entrepreneurship program at Rothman Institute combines class work and outreach programs that provide you with the opportunity to learn and practice entrepreneurship in a real environment. It offers a thorough and practical understanding of the issues involved in both starting a business and fostering innovation in a corporate setting.
The curriculum focuses on how the entrepreneurial process is applied in a variety of organizational contexts within and across national borders, ranging from new start-ups and rapid growth small firms to large corporations and nonprofits. Various perspectives on opportunity recognition and creative problem-solving are provided in an effort to help students capitalize on their own entrepreneurial potential.
Classes are taught using a combination of lectures, case studies, team exercises, guest speakers and fieldwork. Students can draw from a variety of carefully selected courses to become business generalists, well-versed in organizing and managing resources.
This major and concentration is offered under the auspices of the Department of Management and Entrepreneurship, Silberman College of Business, at the Florham Campus, Madison, New Jersey.
Career Opportunities
Students majoring in Entrepreneurship develop the skills necessary to identify a marketable product or service and to carry out the tasks required to get it to customers. They learn how to develop a business plan to organize their efforts and launch the venture. Entrepreneurship graduates typically start their own ventures, work with a small or family business, or pursue "intrapreneurial" careers with major corporations.
Requirements for the Degree
All students enrolled in the Bachelor of Science Degree program must complete the University and Business Core Curriculum in addition to the major requirements listed below.
Entrepreneurship Major Requirements
Required Courses
Electives (select two)
The requirements above show the current degree program (21 credits of major specific courses). Students with specific questions should contact the advisor on their home campus.
For More Information
If you are a prospective student and would like information about applying to Fairleigh Dickinson University, please contact the Office of Admissions at (973) 443-8900 or (201) 692-7308 or via email.
If you would like information regarding the majors, courses or careers paths, please contact the Department Chair Gwen Jones at (973) 443-8850 or via email.