Letterhead and Envelopes
Copies Plus (the University copy centers) is the source for college and department letterhead and envelopes. Most orders of letterhead and envelopes are printed in-house at the Metropolitan Campus. Large orders of stationery and business envelopes or unusually-sized or window envelopes are handled by the copy centers, but printed by an outside printing partner.
Letterheads and envelopes can be personalized only in reference to a particular college or department. Individual name personalization is not permitted on letterhead or envelopes for regular business communication.
A sample of the University letterhead design personalized for a department is shown on this page. The University does not use pre-printed second sheets. The sample also shows the best layout for letters.
Letterheads and envelopes can be ordered online from the copy centers or you may discuss your needs with the Metropolitan Campus or Florham Campus copy center staff.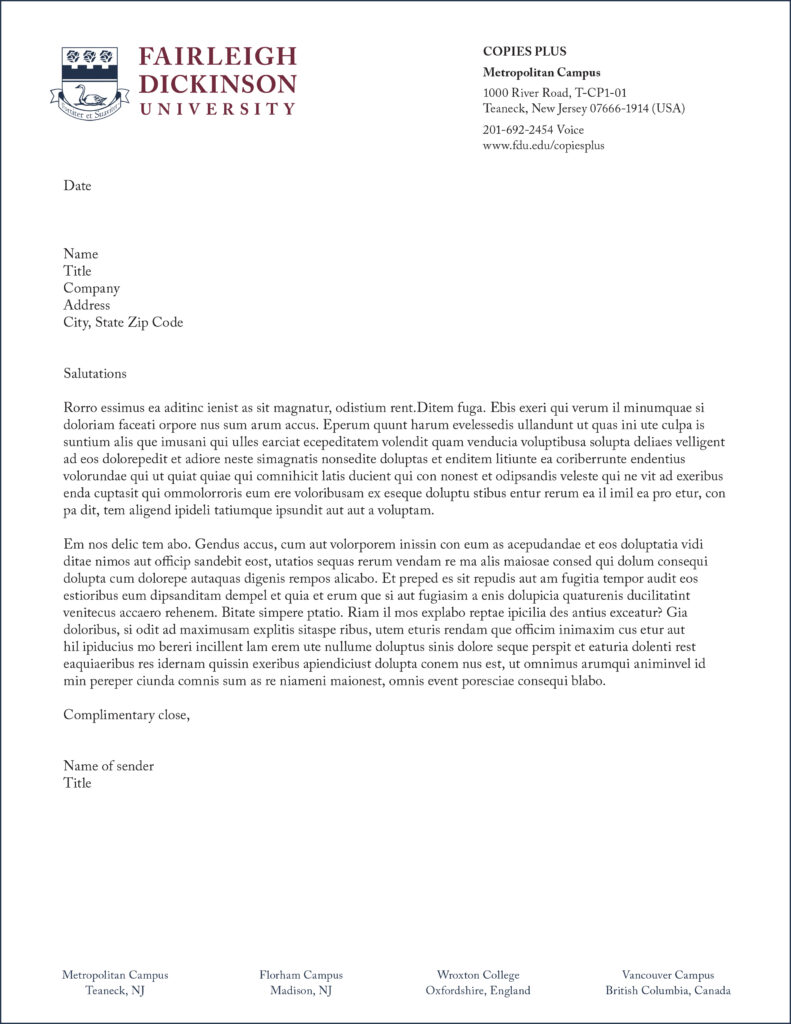 Business Cards
The University's copy centers are responsible for the production of all Fairleigh Dickinson University business cards. There is a link on the copy center website, www.fdu.edu/copiesplus, to order business cards.
Be sure you have your department's account number before ordering cards. Business cards are ordered in lots of 500. If more than 500 copies are needed, send in multiple orders. If University faculty or administrators have offices on more than one campus, separate cards should be prepared for each office; more than one campus address is not permitted on the business card.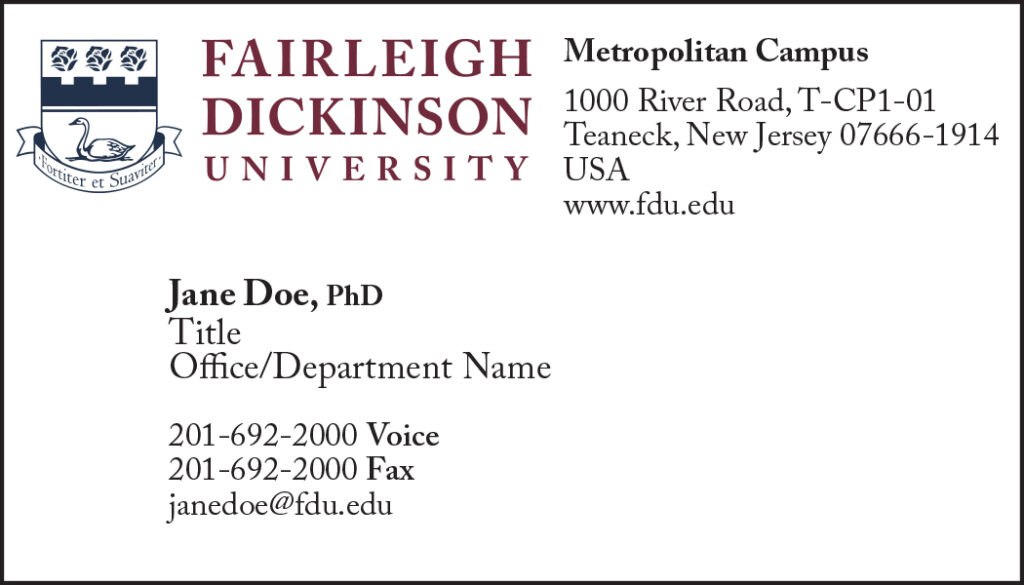 PowerPoint Template
For those who are in need of a PowerPoint template for presentations in meetings, conferences or other University sponsored events, the Office of Communications has developed a template containing the University logo and colors. You can download the template here: FDU Template