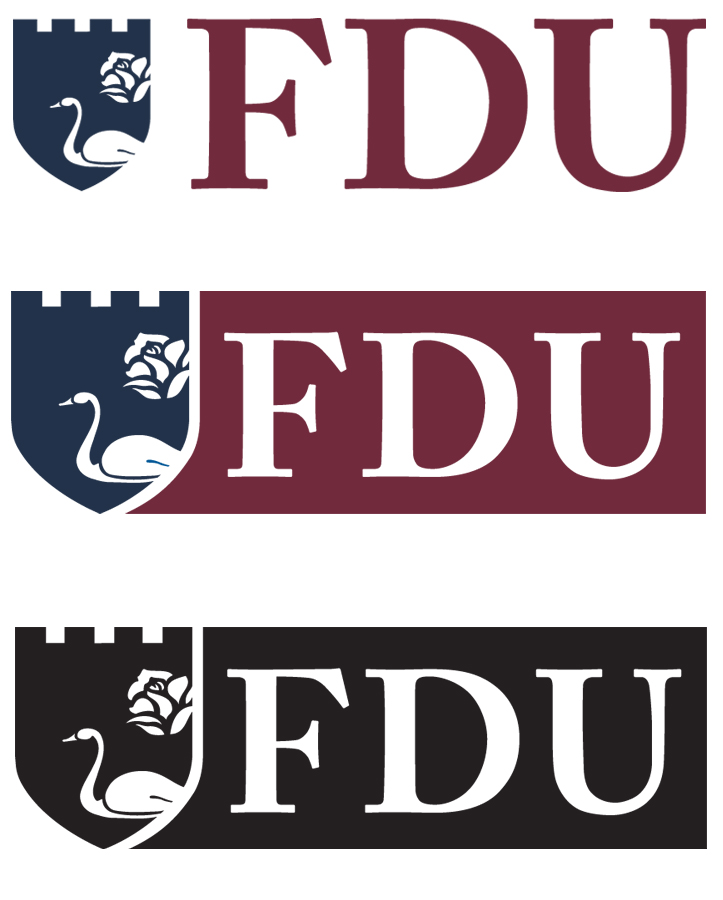 The three-letter FDU marks include a two-color (burgundy and blue) logo with the letters FDU either in burgundy or white reversed out of a burgundy block. They also can be used in a single dark color (i.e. black, blue, etc.). These marks featuring FDU incorporate a simplified rendition of the shield with traditional campus symbols including the rose (Florham Campus), swan (Metropolitan Campus) and four towers representing the four University campus locations.
The marks featuring the letters FDU are not to be used on formal University documents. The shield is in no way to be separated and used apart from the initials FDU.
These marks should primarily be used internally and regionally. When the marks are used as part of a communication,
the words "Fairleigh Dickinson University"
should also appear prominently.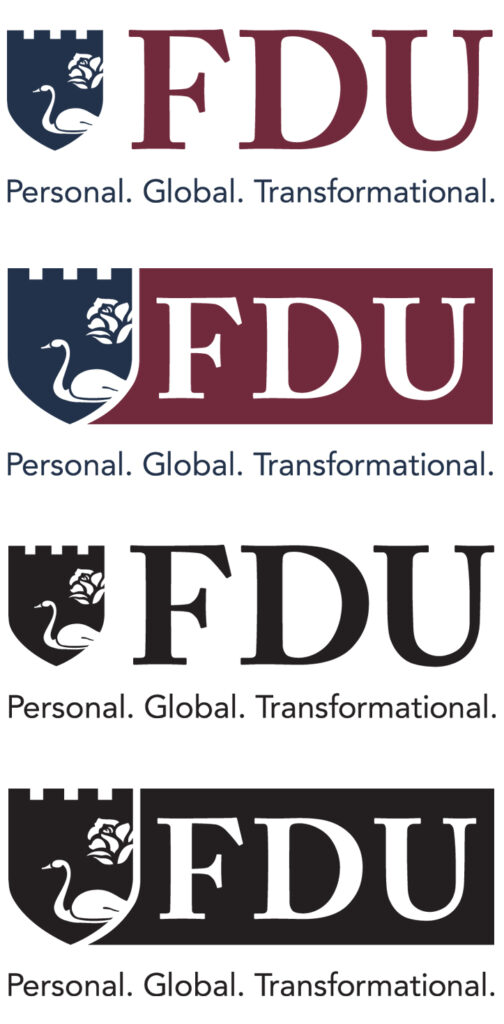 The FDU marks can be used in conjunction with the University's tagline: Personal. Global. Transformational. These words describe the essence of the FDU experience. 
These identity marks provide attractive elements to use for various promotions and merchandise, from T-shirts to pens and other items.