Assessment and Exploration
You don't know what you can do with a major? Are you thinking of changing your major?

Whether you are exploring multiple majors or searching for information about your chosen field, the What Can I Do With This Major website will help you connect majors to careers. Learn about various career areas and the types of employers that hire people with each major, as well as strategies to make you a more marketable candidate. Continue your research on majors and careers through a variety of websites that are provided.
Occupational Outlook Handbook
Check out the Occupational Outlook Handbook from the United States Department of Labor. This site provides a wide array of career information for hundreds of jobs including:
Career summaries and job duties
Description of work environments
Education and training
Pay
Employment estimates and growth
State and area information
Similar occupations
Additional resources
Myers-Briggs Type Indicator (MBTI) and the Strong Interest Inventory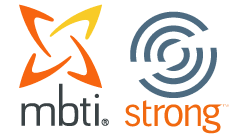 Are you interested in taking a career related assessment? If so, completing a career assessment can help you in the following ways:
Deciding or switching a major, minor, or concentration
Determining a career to pursue after graduation
Career transitions and/or changes
Better understanding of your career needs and how they match your unique personality
Discovering alternative paths that could work for you
Increasing knowledge to make effective career-informed decisions
Identify your "unique brand" and increase your marketing for a job/internship search
To assist you in this process we offer the MBTI® and Strong Interest Inventory®.
Meet with your career coach to determine which career assessments are best for you.