Department of Literature, Languages, Writing, and Humanities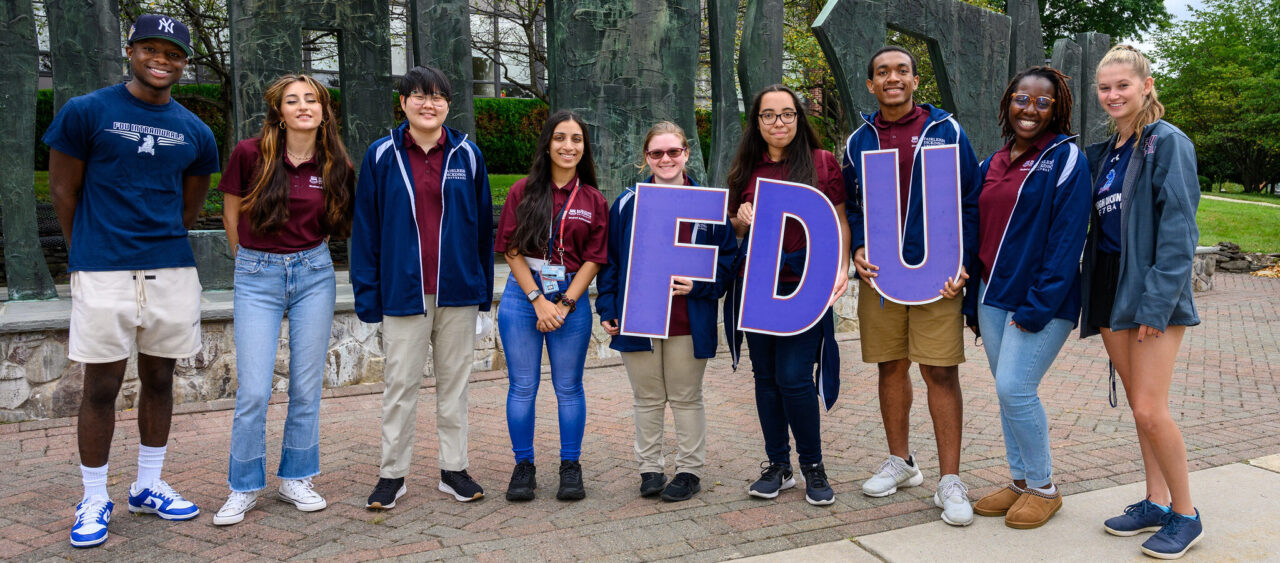 Whether you long to read good books, debate ideas, or travel the world—all while training for career success—the Department of Literature, Languages, Writing, and Humanities has something for everyone.
Our faculty are distinguished experts and passionate teachers. We offer small classes where the professor knows your name and wants to hear you speak your mind.
The department offers undergraduate majors and minors in Literature, Humanities, and (on the Florham Campus) Philosophy. We offer minors in several languages (see below) and our courses count toward interdisciplinary minors including African-American Studies, British Studies, Children's Studies, and more.
Teaching (through the QUEST program) is a favorite career path for our majors, but others have found success in a wide array of jobs, especially in editing, publishing, and corporate communications.  
Literature (LITS)
At its most fundamental level literature explores what it means to be a human being in this world and tries to describe what our human experience is like. As such, literature pushes us to confront the large human questions that have plagued humankind for centuries: issues of fate and free will, issues relating to our role in the universe and our relationship with the divine and the supernatural, the environment, and other people. 
Humanities (HUMN)
The Humanities major offers a broadly-based liberal arts education and an integrated interdisciplinary experience that draws on Literature, History, Philosophy, the visual and performing arts, and culture courses in modern languages. We especially recommend the QUEST version of this degree for careers in elementary-school teaching. 
Philosophy (PHIL) 
Philosophy, from the Greek for "love of wisdom," is the traditional liberal-arts discipline that emphasizes questioning, reasoning, and inquiring into human values, the human condition, and the workings of the mind. Philosophy gives majors the mental tools and discipline to thrive in almost any intellectually demanding field, including higher education, business, and, especially, law (check out FDU's own prelaw minor).
Courses in Ethics (which satisfies a Gen Ed requirement), Critical Thinking, The Life of the Mind, and Intro to Philosophy would be mind-enriching for anyone at FDU, regardless of major. 
Languages 
The world is teeming with languages, and language study is the perfect complement to any career path. English has international currency, but it isn't universal, and languages aren't just for humanities majors. Language skills will always confer a unique advantage in global and domestic markets, in education, in health professions, in hospitality and tourism—the list is endless. That's not to mention the untranslatable beauties and new habits of mind that you'll discover in the encounter with a new language. Learn More about these programs

College Writing Program (WRIT)
The College Writing Program is an essential part of everyone's first year at FDU, giving you the skills you'll need to succeed in any writing task at college and in life.Learn More about this Program
MA in Creative Writing and Literature for Educators (CWLT)
Our unique low-residency program in Creative Writing and Literature for Educators—the first and only one in North America—is designed (and deeply discounted) especially for middle- and high-school teachers who want to pursue their own writing and enhance their teaching of creative writing and literature. Working at your own pace, you can finish the program in two years or take up to five. Learn More about this Program
QUEST Options
Humanities
BA, Humanities/QUEST/Preschool – Grade 3
BA, Humanities/QUEST/Elementary Education
BA, Humanities/QUEST/Preschool – Grade 3 TSD
BA, Humanities/QUEST/Elementary Education Special Education
BA, Humanities/QUEST/English as a Second Language
BA, Humanities/QUEST/Elementary Education ESL
Literature
BA, Literature/Quest/Preschool-Grade 3
BA, Literature/Quest/Elementary Education
BA, Literature/Quest/Secondary Education
BA, Literature/Quest/Preschool-Grade 3 – TSD
BA, Literature/Quest/Secondary Education – TSD
BA, Literature/Quest/Elementary Special Education
BA, Literature/Quest/English as a Second Language
BA, Literature/Quest/Elementary Education/ESL
BA, Literature/Quest/Secondary Education/ESL