Newly Admitted Graduate Student Checklist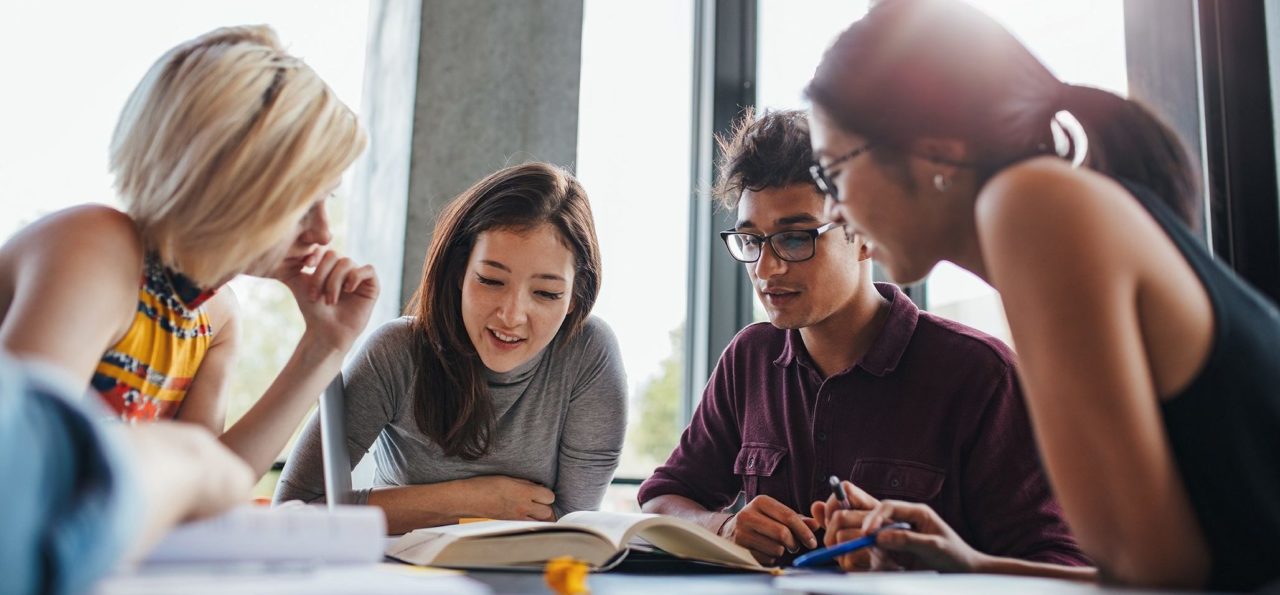 Congratulations!
Welcome to Fairleigh Dickinson University. We're proud to welcome you as an incoming graduate student.
Please refer to the checklist below to complete the process for beginning graduate study at FDU.
1. Admitted Graduate Student Intent to Enroll Form
Matriculated students must submit the Admitted Graduate Student Intent to Enroll Form. (Please allow up to 1 business day for processing by the Graduate Admissions Office before you move on to Step 2 FDU NetID.)
Please carefully review your acceptance letter. It contains important information you must verify. If you have any questions, please reach out to Graduate Admissions. Contact information is listed at the bottom of this page.
Academic Regulations: The student is responsible for knowing the official regulations of Fairleigh Dickinson University. Enrollment is considered an acceptance of all the conditions specified in the Student Handbook. Fairleigh Dickinson University reserves the right to exclude, at any time, students whose conduct or academic standing does not meet the standards set forth in the University Graduate Bulletin or Student Handbook. Both publications can be found online at fdu.edu. In such cases, any fees paid in advance to Fairleigh Dickinson will not be refunded or remitted in whole or in part.
2. FDU NetID
Your FDU identity login information (FDU NetID) will be used for FDU email, WebCampus (online course access), and Self-Service (student portal for financial and academic information). 
Your FDU NetID has already been created for you. Claim it at FDU NetID Account Form and follow the instructions that are provided. Your FDU ID is your seven-digit admissions identification number located at the top of your admission letter.
Store your NetID credentials provided in the last step of the activation process in a secure place so you may reference for future log in information.
FDU requires Duo two-factor authentication for all student NetID accounts. The first time you log into your NetID Account, you will be directed to register for DUO 2FA or you can visit https://it.fdu.edu/Duo-Student-Quick-Start and get Duo installed and configured to access any FDU application that uses FDU's Single Sign On (NetID). This includes WebCampus.fdu.edu and other sites required for Academic purposes. Failing to register in advance could result in lateness for class as you attempt to install and configure Duo at class time.
If you are having trouble creating a new FDU NetID or the Duo two-factor authentication, you can open a SAMI Support Public Request ticket at https://it.fdu.edu/sami-support-request-help/, call University Technical Assistance Center (UTAC) at 973-443-8822 or email FDUTAC@fdu.edu.
For IT assistance once your FDU NetID has been successfully created, you can open a SAMI Support ticket at https://samisupport.fdu.edu/
3. Academic Advisor
Contact your academic advisor listed on your admission decision letter as soon as possible to discuss your schedule and confirm whether you can register online via the Self-Service Portal, or directly with your academic advisor.
If you have not submitted final official transcripts, your registration process may be delayed. Please submit final official transcripts to the Office of Graduate Admissions.
4. Enrollment Services
Registration: As a first-time graduate student, registration for graduate study must be completed after you have connected with your academic advisor. If you are blocked by a restriction when registering, please contact your academic advisor. 
We encourage you to explore our graduate classes available on the Self-Service Portal. A video introduction to Self-Service is available online. Click the link provided to view FDU's Academic Calendar for important registration dates.
Billing: The Office of Enrollment Services can assist with information about tuition and billing.
Financial Obligations: The Board of Trustees of Fairleigh Dickinson University has adopted regulations governing the payment of tuition and fees. Students pay their bills with this understanding. The rules for refund of tuition and fees upon withdrawal are explained fully in FDU's online Graduate Bulletin.
5. Financial Aid 
For information about financial aid, please refer to the Office of Financial Aid. The Graduate Financial Aid webpage provides information about the FAFSA. IMPORTANT: If you are interested in filing a FAFSA, please be sure to first contact the Office of Graduate Admissions to confirm that your social security number is updated on your student account. Your FAFSA cannot be processed without your social security number recorded on your student file.
6. Medical Forms
Matriculated students are required to complete and return the necessary medical forms to the health offices on their respective campuses: 
In addition to the above, if admitted to a Graduate Nursing Program, please complete and submit the below clinical clearance forms to your main campus:
NOTE: You will not be permitted to register for classes until you have received medical clearance.
7. Student ID Card and Parking
Students attending on-campus classes must have a student ID card and parking permit, which can be obtained through the Office of Public Safety:
8. Disability Support Services
If you are requesting accommodations, you must submit a completed Self-Identification Form along with appropriate documentation. For more information, contact the Office of Disability Support Services:
9. Office of Veteran Services
Fairleigh Dickinson University is committed to serving U.S. veterans, their spouses, and dependents. The knowledgeable, dedicated, and experienced staff in the Office of Veteran Services is available to educate and advise you regarding educational benefits you may have earned as a result of your uniformed service, and how to use those benefits to further your educational goals. 
10. Library Services
Virtual library services are accessible by visiting: library.fdu.edu
You can access the online FDU library collections, including e-books and databases, by using your FDU NetID and password.
11. Housing
For information about on-campus housing, contact the appropriate Campus Housing Office. Please note that space is limited.
Contact Information
Florham Campus
Contact Information
Metropolitan Campus