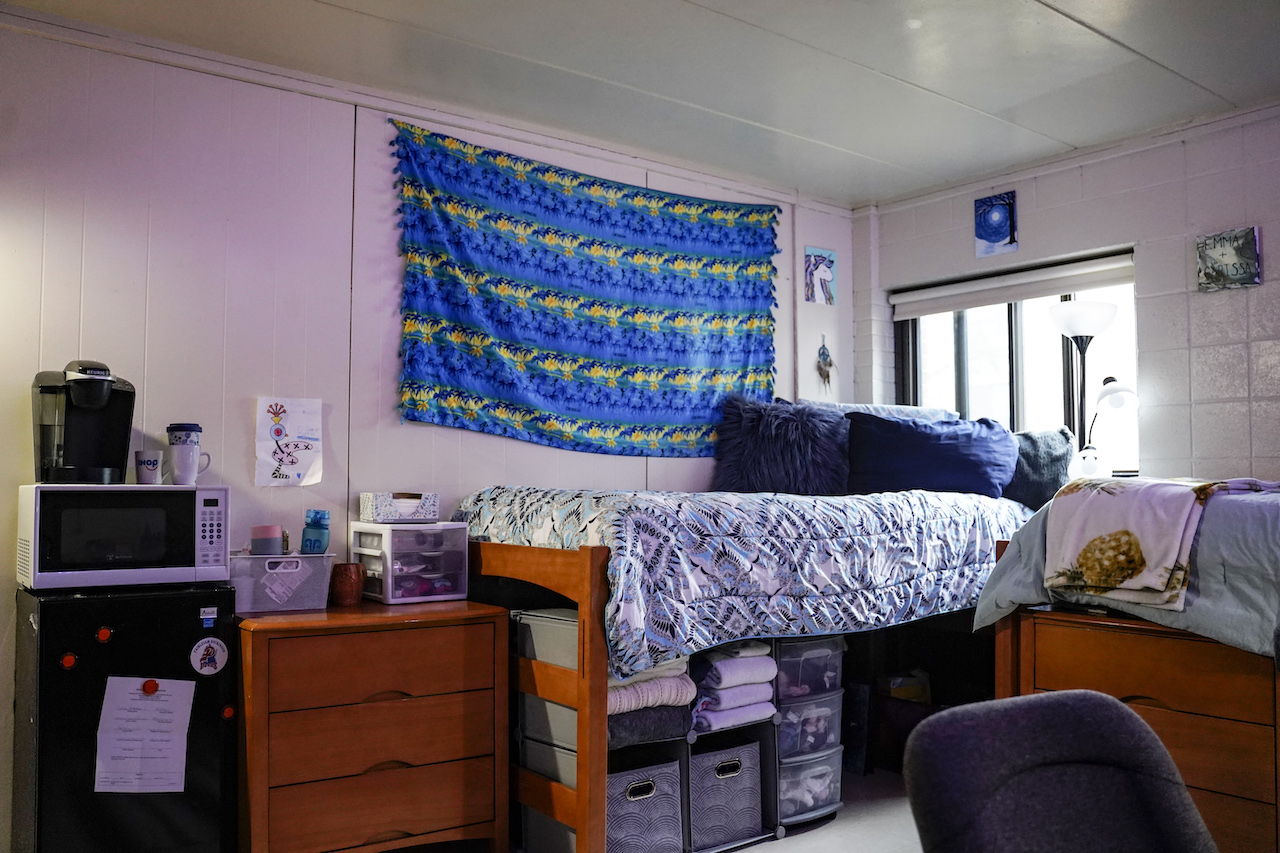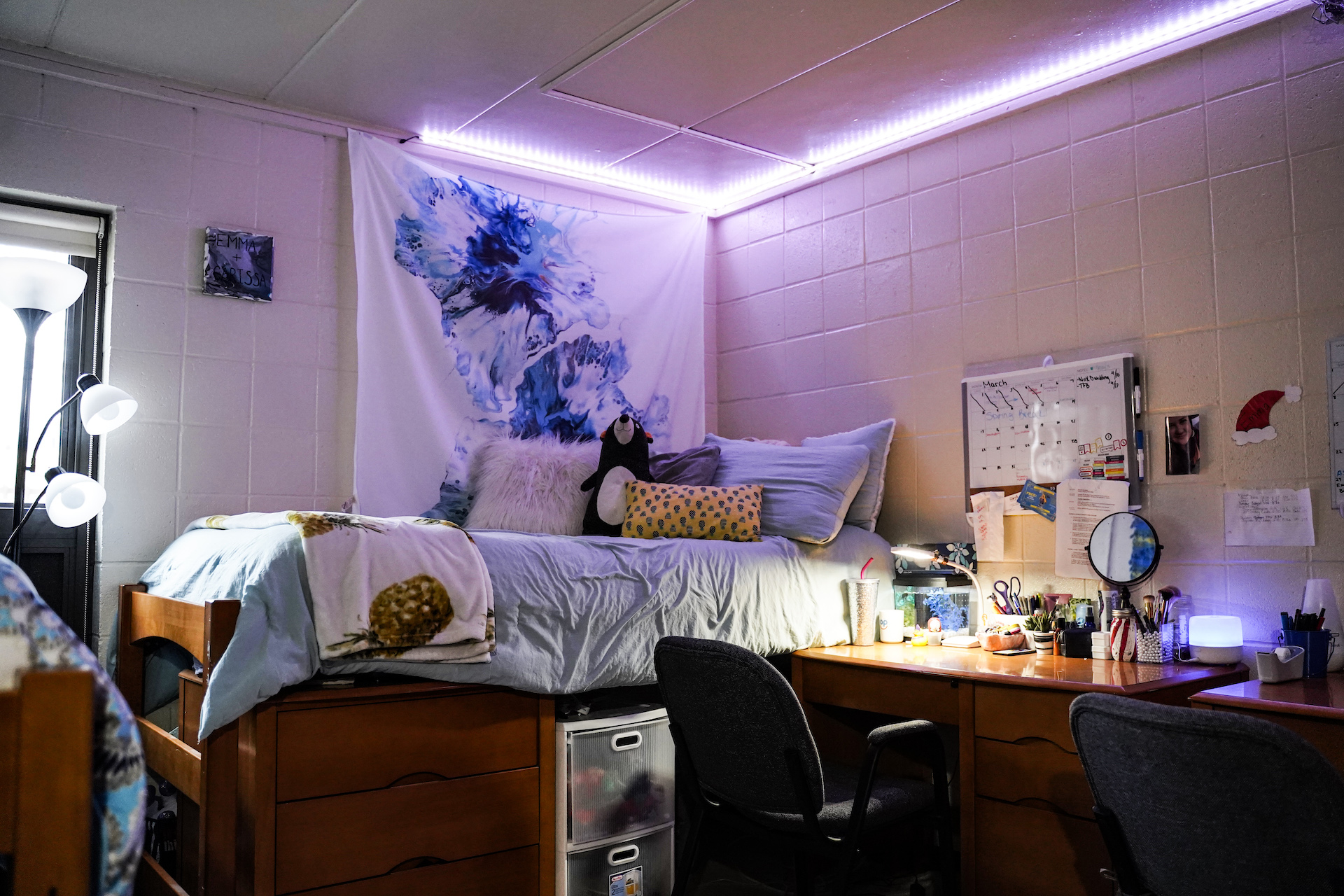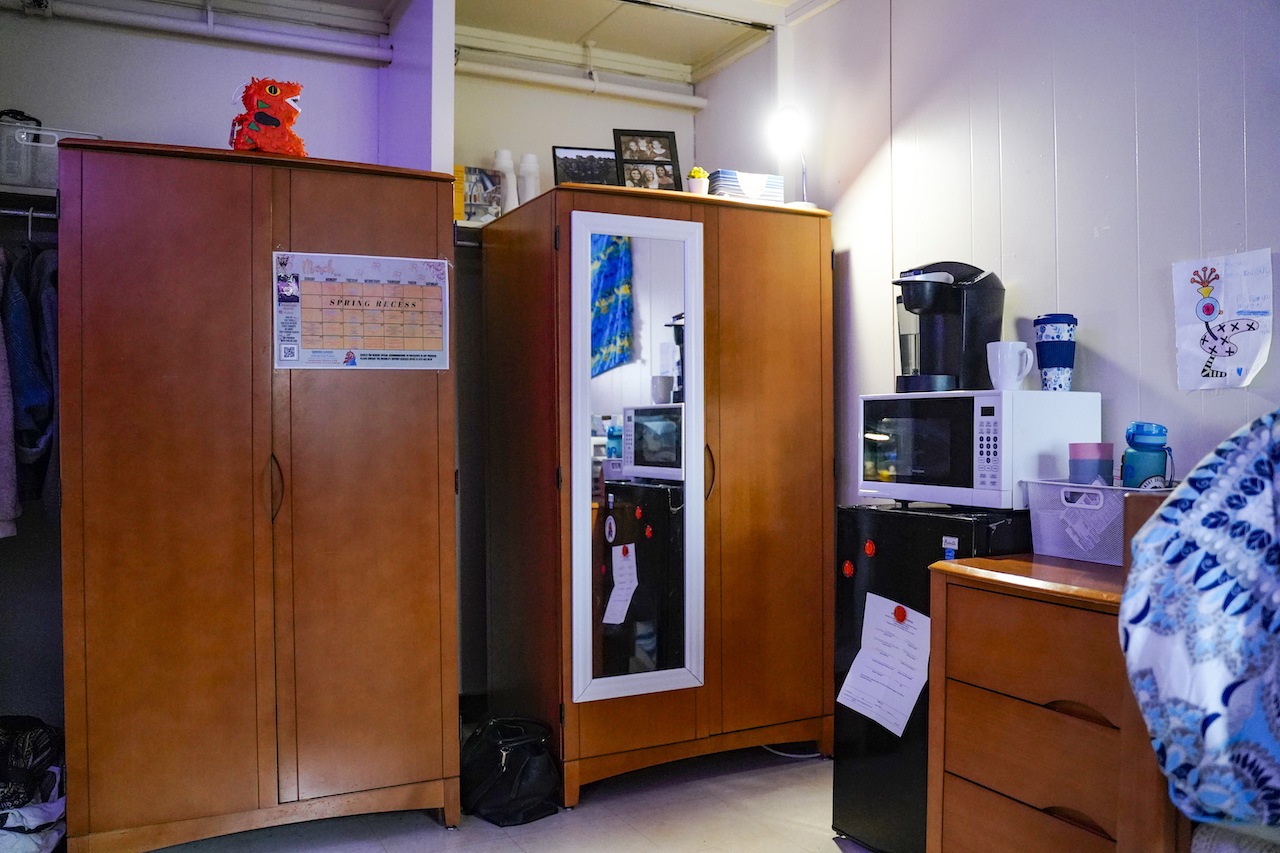 Village Rooms
Approx. Room size: 11′ x 15′
The Village consists of nine residence halls, with students living in suite-style accommodations. Stirling, York, Ellsworth, Barclay, Penn, Rice, Wilder and Vanderbilt house sophomores through graduate students. Danforth Hall is our designated housing for first-year University Honors Program and Honors Academy students. Suites house six to seven students depending on the layout of the suite.
Stirling, York, Ellsworth, Barclay, Penn, and Rice have three double bedrooms that share a common living room and bathroom.
Wilder, Vanderbilt and Danforth feature four bedrooms (three double bedrooms and one single room) connected by a hallway that share a bathroom.
Laundry and trash facilities are provided on the lower level of each Village hall. Light housekeeping is provided once a week in each suite's bathroom. We encourage all students to come prepared with cleaning supplies for ongoing up-keep.
The Village Halls have no overhead lights in the student rooms; therefore, residents are encouraged to provide lamps for reading and general lighting.
Village Suite, overhead view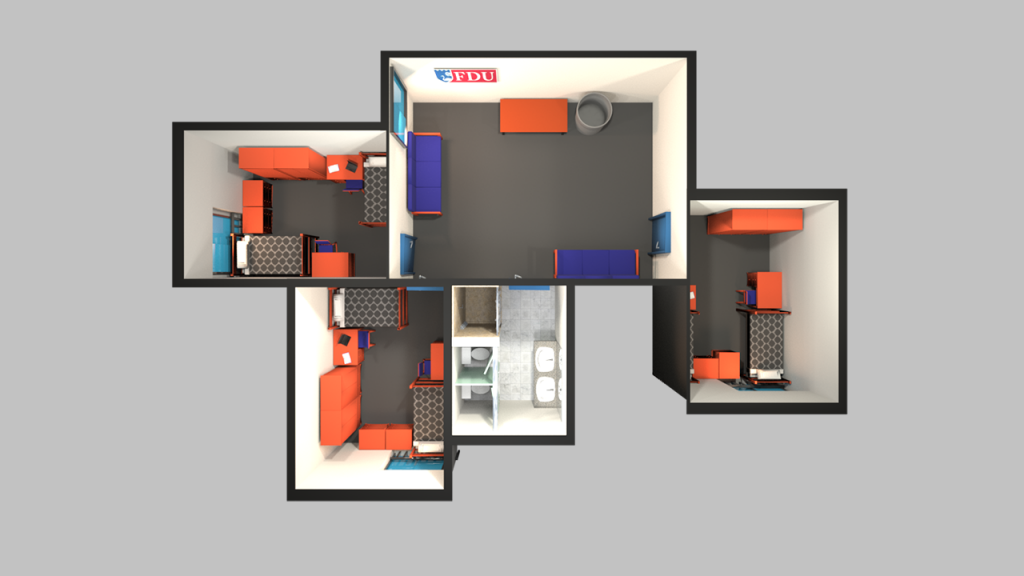 Village Suite, perspective view