Reunited and It Feels So Good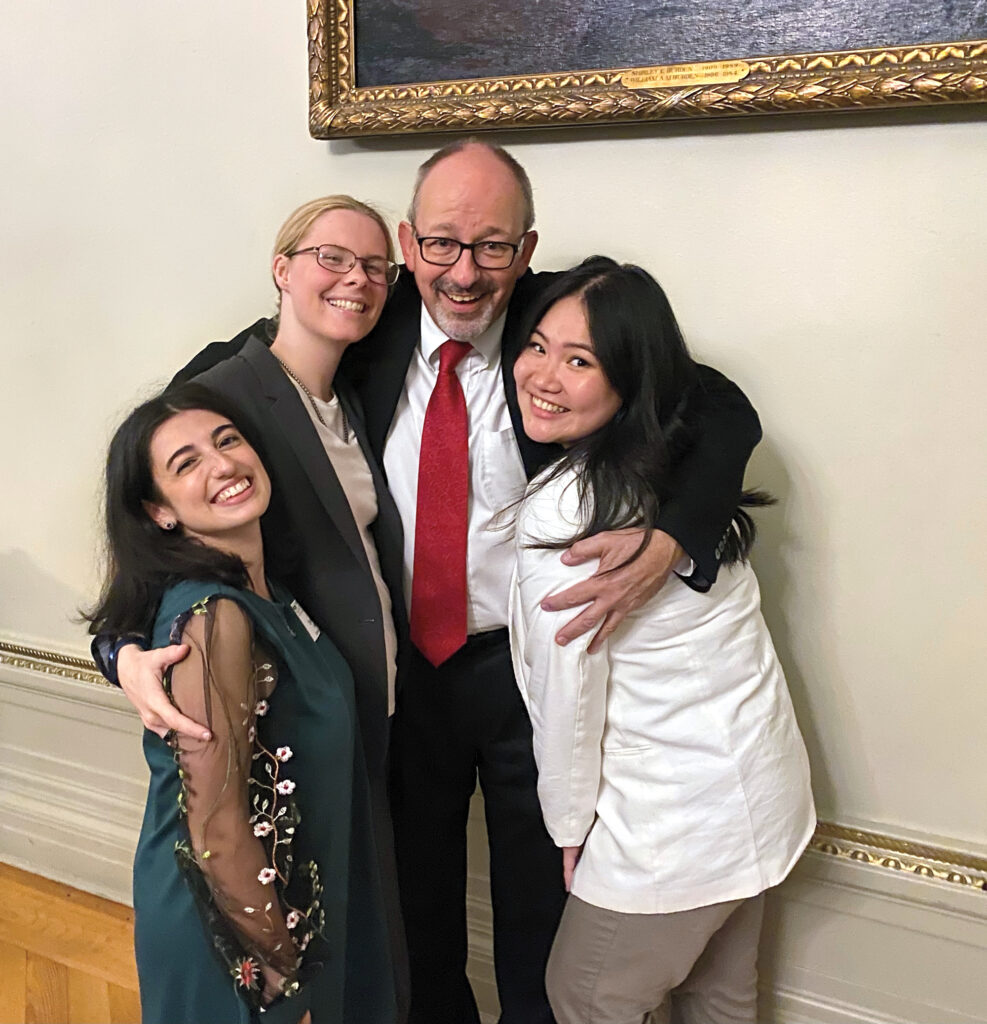 What's better than a night out to reminisce with friends about the Abbey and the Buttery and a chance to catch up and snap selfies with Wroxton College Dean Nicholas Baldwin? Right, from left, Sydnie Fatt, BA'20, MA'21 (Flor); Carolyn Reade, BS'20 (Flor); Baldwin; and Angelica You, BS'20 (Flor).
One hundred and ten alumni and guests attended the Wroxton Reunion and benefit, held on October 15 at the Florham Campus. The silent and live auctions raised more than $8,000 for the Wroxton College Now and Forever fund. Hot-ticket items included a custom-made photo quilt, and wood carvings handmade by groundskeeper Robert Denton. Attendees also bid on gift baskets, tickets to local events and a complimentary two-night stay at the Abbey.
Alpha Sigma Tau's Epsilon Theta Chapter at the Metropolitan Campus was recognized by the sorority's national organization for demonstrating excellence in health and safety, particularly risk prevention, reduction and management measures over the last two years.
Vice President of Community Relations Bianca Brattoli, junior chemistry major, and its Vice President of Operations Suleima Mestanza, junior biology major, accepted the award at the Alpha Sigma Tau's 44th National Convention in Tampa, Fla., in June.
The Epsilon Theta Chapter provides FDU women with a community of belonging, personal and professional development opportunities and supports the local Teaneck community.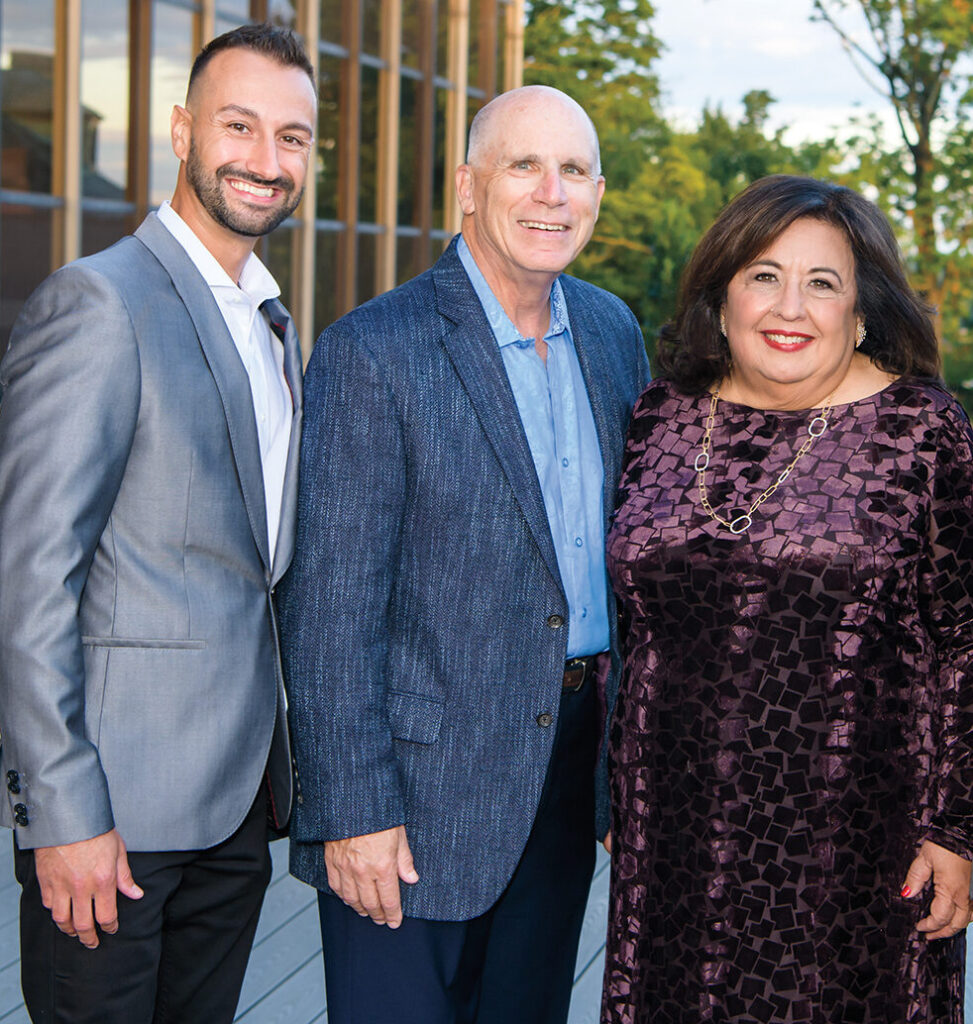 Silberman College of Business' annual gala — held this year at 1776 by David Burke in Morristown, N.J. — honors accomplished alumni and benefactors while raising funds for student scholarships and academic programming.
This year's honorees were Rich Brenner, BS'73 (Metro), center; Maroa Velez, BS'77 (Ruth), right; Bobby Stern, BS'08 (Flor), left; and Barclays. All three alumni are generous donors who are actively involved with the college, providing support, insight and advice to the next generation of business leaders. Barclays received the Buddy Silberman Award for Social Change for its commitment to championing innovation and sustainability and making a positive and enduring difference.
Devils Athletics, in conjunction with the Hall of Fame Committee, inducted its 2022 Hall of Fame Class.
Honorees included Brittni Calleo, BS'17 (women's soccer/women's lacrosse); Nikki Caruso, BA'16 (softball); Kim Davis, BS'17, MBA'19 (field hockey); Ryan Licht, BA'05, MAT'16 (men's lacrosse); Brienna Reasoner, BS'17 (women's lacrosse); Joe Schriver, BS'70, MBA'74 (men's basketball); and the 1974 Men's Lacrosse Eastern College Athletic Conference (ECAC) Championship Team.
The Hall of Fame also honored Hallie Cohen, BA'17 (women's basketball/field hockey/softball), and Barbara Legg Sullivan, BS'90 (women's basketball/field hockey/softball), who were inducted into the Middle Atlantic Conference Hall of Fame this year.
Place of Honor
A memorial white dogwood tree in honor of Gerarda "Geraldine" Cucciniello, former secretary for the Florham Institute for Lifelong Learning (FILL), has been planted near the Meditation Garden on the Florham Campus. A plaque features her name and the years she served at FDU. Cucciniello joined the University in 1989 and worked until 2015 at FILL, where she helped senior citizens pursue higher learning and earn undergraduate and graduate degrees. She died in 2020 after a two-year battle with glioblastoma.