Angelina Ruscitti Is Always in Season
Angelina Ruscitti, Sophomore Marketing Major, Defender (Soccer) and Attack (Lacrosse)
Division III | Devils Women's Soccer and Lacrosse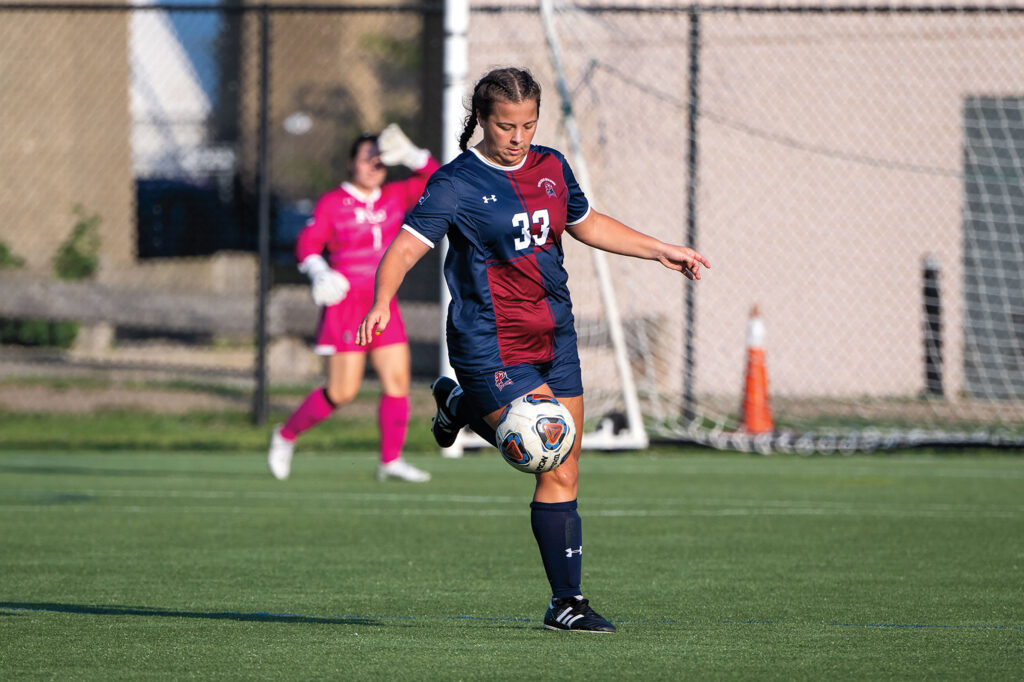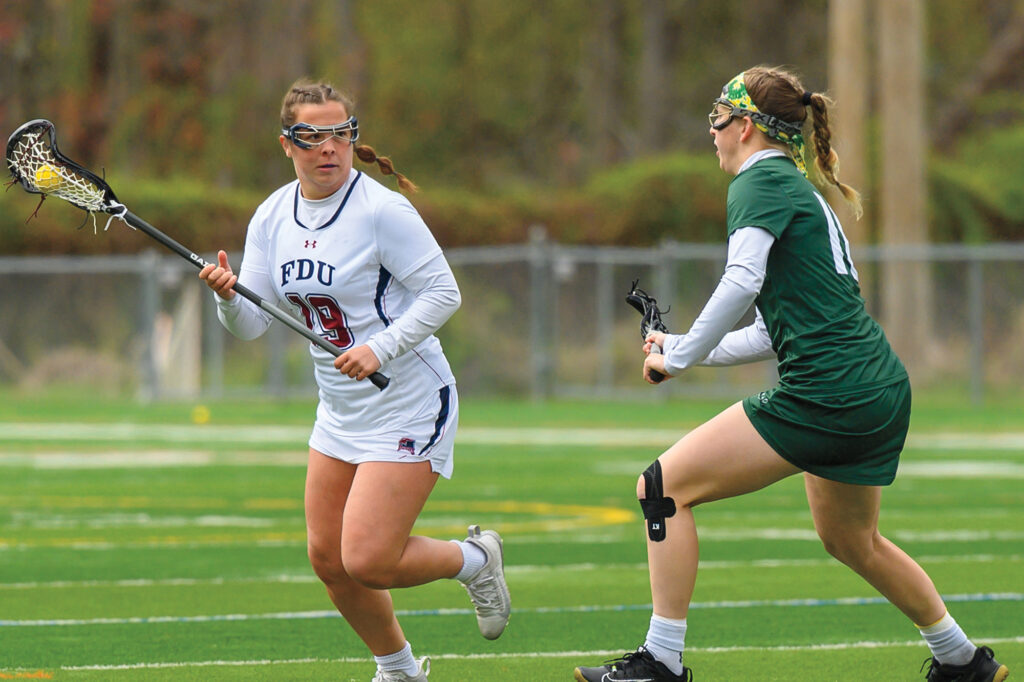 By Sara Campione
Photos: Sherry Saccoliti
Whether she is dribbling down the soccer pitch, running across the lacrosse field or sitting at her sewing machine, sophomore marketing major Angelina Ruscitti is giving it her all. As a dual-sport student-athlete, it can be challenging at times to balance practices, weightlifting, games and classes.
"In a way, it feels like I am always in season. When my soccer season is over, I am preparing for my lacrosse season, and once my lacrosse season is over, I am preparing for my next soccer season. It is a continuous cycle," she says.
She began her athletic journey at a young age, playing soccer first before picking up a lacrosse stick in high school. "My high-school lacrosse program was so uplifting and positive that it motivated me to keep practicing."
Ruscitti enjoys playing each sport for different reasons, but both provide an escape from whatever is happening in her day-to-day life. "I use my time at practice and games to forget about everything currently happening in my life. Whether that be an upcoming test or something personal, I know I will always have the time and a place to clear my mind."
Off the field, Ruscitti has another outlet for relaxation and escape — sewing. "I use this time to give my brain a break from school, sports and my other responsibilities." At age 13, she attended a sewing camp with her cousin in New York City. Her aunt and uncle had invited her to stay with them for the week at their apartment in Manhattan. "I thought this opportunity would allow me to explore and learn more about New York City, so I went." Two years later, she purchased her first sewing machine and started her own business, selling handmade hair scrunchies.
"At the time scrunchies were just starting to make a comeback [in fashion] from the 1980s and 1990s," Ruscitti says.
Her friends loved the scrunchies she was designing, so she began to sell them, too. Ruscitti created an Instagram account (@scrunchiesbyang) to reach more customers and attended the yearly art show at her high school, where she sold 200 scrunchies!
Now, she travels around New Jersey to different craft fairs and has expanded her business to include headbands and bags.
Her personal favorites are made from velvet. "I have pink, red, green and blue. They are perfect for holidays or any special occasion. They can dress up an outfit."
Ruscitti is using what she's learned in marketing courses to enhance her business. "My classes have helped me recognize my target audience and how to reach them. I also learned how to approach competitors in the same market, as well as how to differentiate my products."
Ruscitti knows that in the future she wants to work in advertising or promotions. "There isn't a specific company or brand I want to work for, but if I could still be involved with sports, I would take advantage of the opportunity!"