---
It's All Fun and Games
Moshiul Alam, an administrative science graduate student, contemplates a move during a chess game. Vancouver Campus students can join the Grandmaster Indoor Games Club, which meets in the Cambie Student Lounge, to play chess and other board games.
"Working with FDU undergrads is awesome because you get to bear witness to someone discovering the joy of science for the first time, every day. 'I think I'll switch to micro' and 'Micro lab is the BEST' — that's music to my ears!"

Melissa Ingala, Assistant Professor of Microbiology, Florham Campus

Visit What's New to read Q&As with new FDU faculty, including Ingala.
Reunited on Campus
These alumni met up on campus for the first time in 40 years to attend Silberman College of Business' Florham Career Carnival in September 2022.
Taking a selfie are alumni Barry Kaminsky, BA'78 (Flor); Marc Wais, BS'78 (Flor); Jim Katz, BS'80 (Flor); Paul Nussbaum, BA'80 (Flor); Jay Deurenda; and Paul Mouravieff, BS'81 (Flor).
---
RE: On Being the First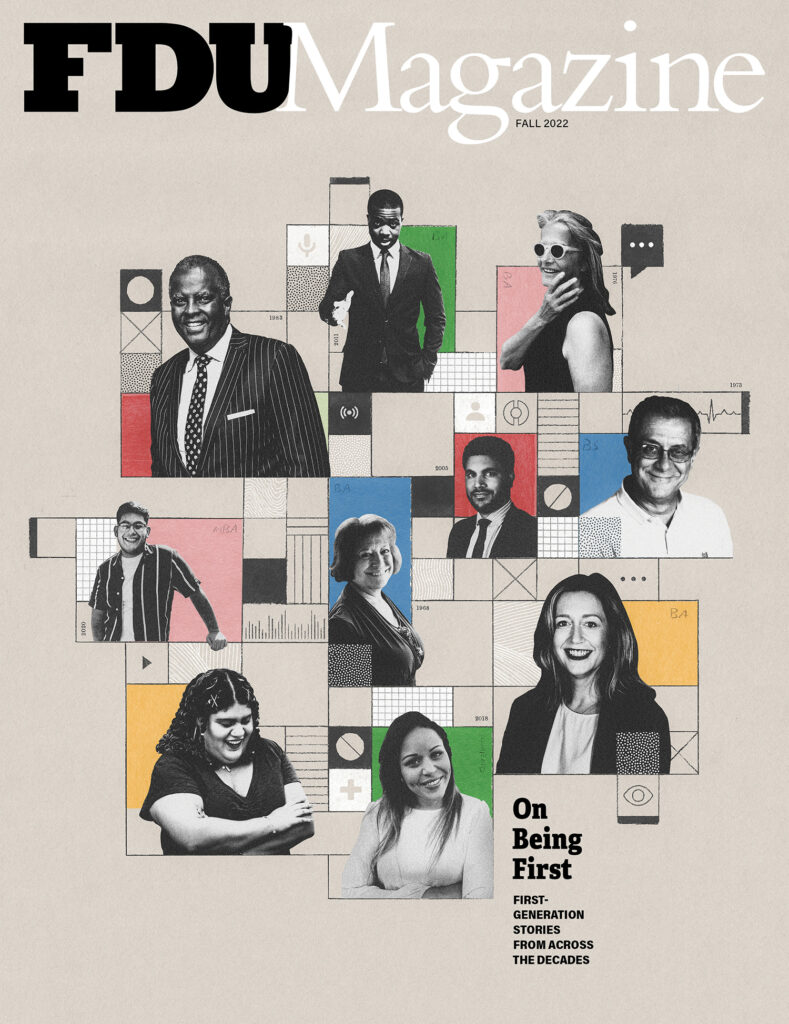 Countless alumni reached out with their own stories about being a first-generation college student after the Fall 2022 cover story. Here is one of our favorites!
My mom got a job at FDU when I was in high school so I could attend college for free. I finished my master's degree a month before she died. I was the first to get a degree in my family, and I couldn't have done it if she hadn't supported me.
Kristeen Kohrs,
BS'85, MS'87 (Metro)