Silberman College of Business celebrates inaugural Hall of Fame Gala

By Spencer Cowley
Photos by Bill Blanchard
September 26, 2019 – Honoring the legacy of its namesake, Samuel "Buddy" Silberman, Fairleigh Dickinson University's Silberman College of Business celebrated 51 years of changing lives through education at its inaugural Hall of Fame Gala. The event was held at the New York Athletic Club in New York City, N.Y., on Wednesday, Sept. 25.
The event honored five distinguished alumni and raised over $225,000 for student scholarships and academic programming consistent with Buddy Silberman's goals of social change, changing lives and innovation.
Jennifer Johnson, BA'00 (Flor); Bruce Schonbraun, BS'68 (Ruth); and Zygi Wilf, BA'71 (Flor); were awarded the Silberman College of Business Hall of Fame Award for Changing Lives. Gene Waddy, BS'92 (Metro); and Lester J. Owens, MBA'91 (Ruth); received the Silberman College of Business Award for Leadership.
Emmy Award-winning television journalist and University Board of Trustees member Brenda Blackmon, BA'01, MPA'13 (Metro), acted as the mistress of ceremonies.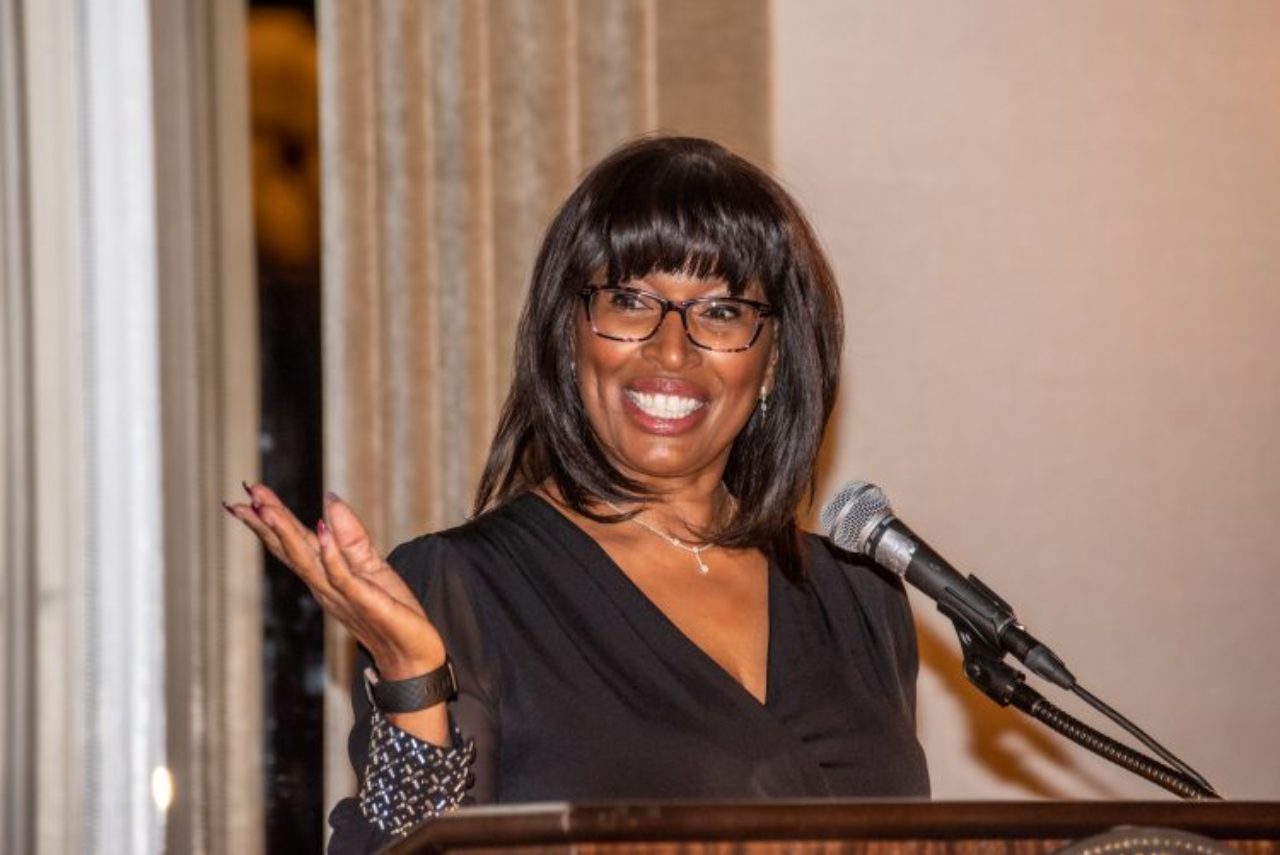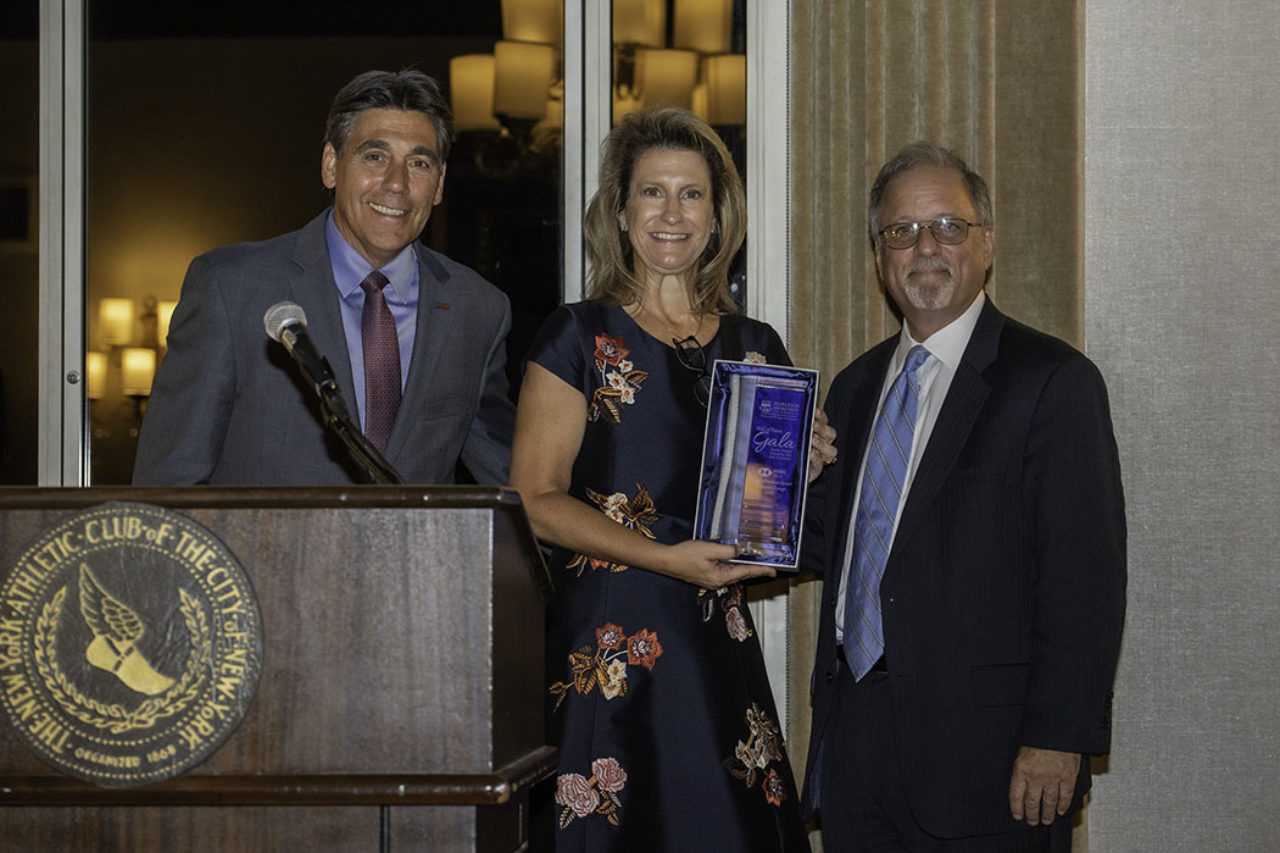 HSBC USA received the 2019 Buddy Silberman Award for social change, for its leadership in sustainability, including its commitment to transitioning toward a low-carbon economy, aiding access to education and training and encouraging responsible business in global supply chains.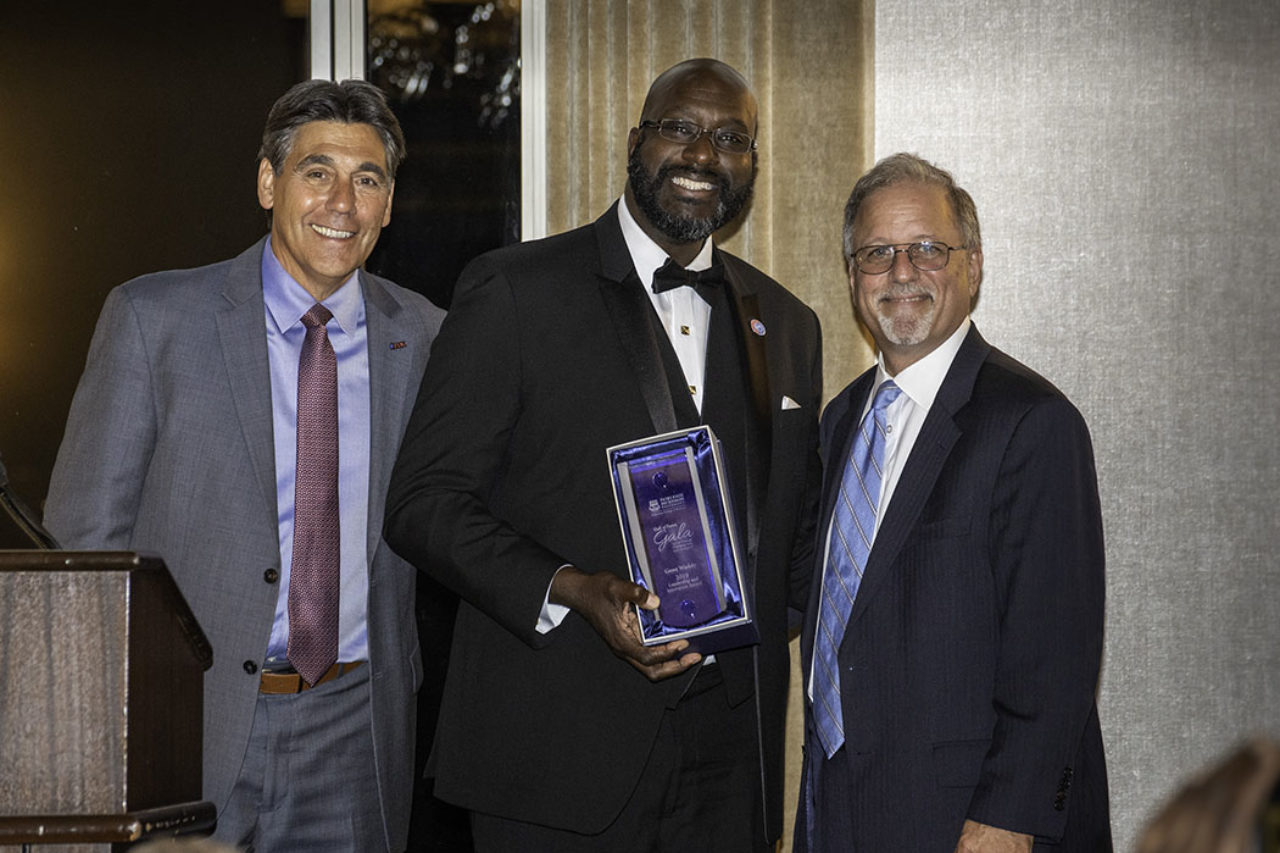 Waddy, co-founder and CEO of DIVERSANT, LLC and CEO of Alpha Business Solutions, was honored for his leadership at both companies, each defined by diversity. DIVERSANT is the largest African-American owned information technology staffing and solutions firm in the nation. Alpha Business Solutions is a minority business enterprise.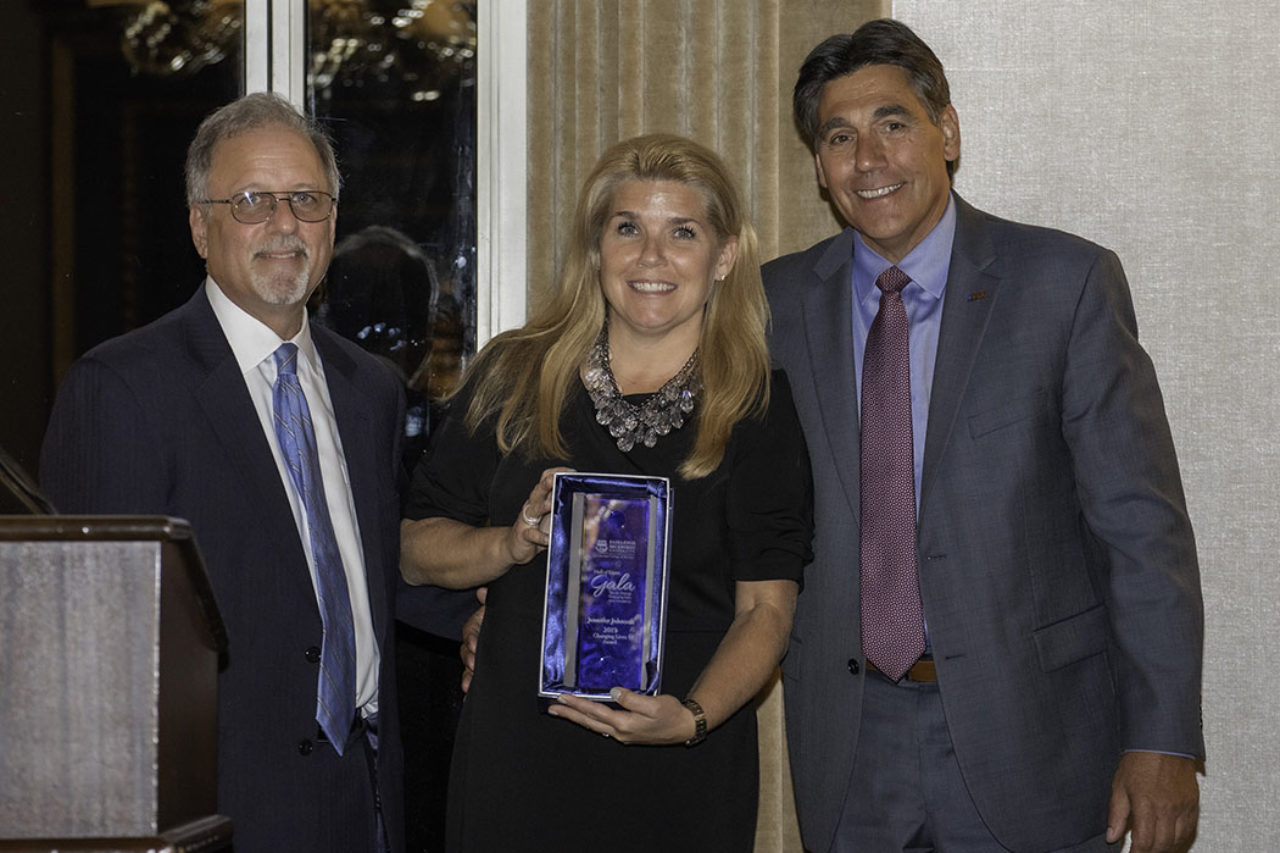 Johnson, president of Top Safety Products Company, Inc., was honored for changing lives through the company's mission to build "The Band Aid Empire," selling quality first-aid kits. Johnson also formed a partnership with the Midland School and its adult services to create the Supported Employment Enclave, which enriches the lives of adults with intellectual and developmental disabilities.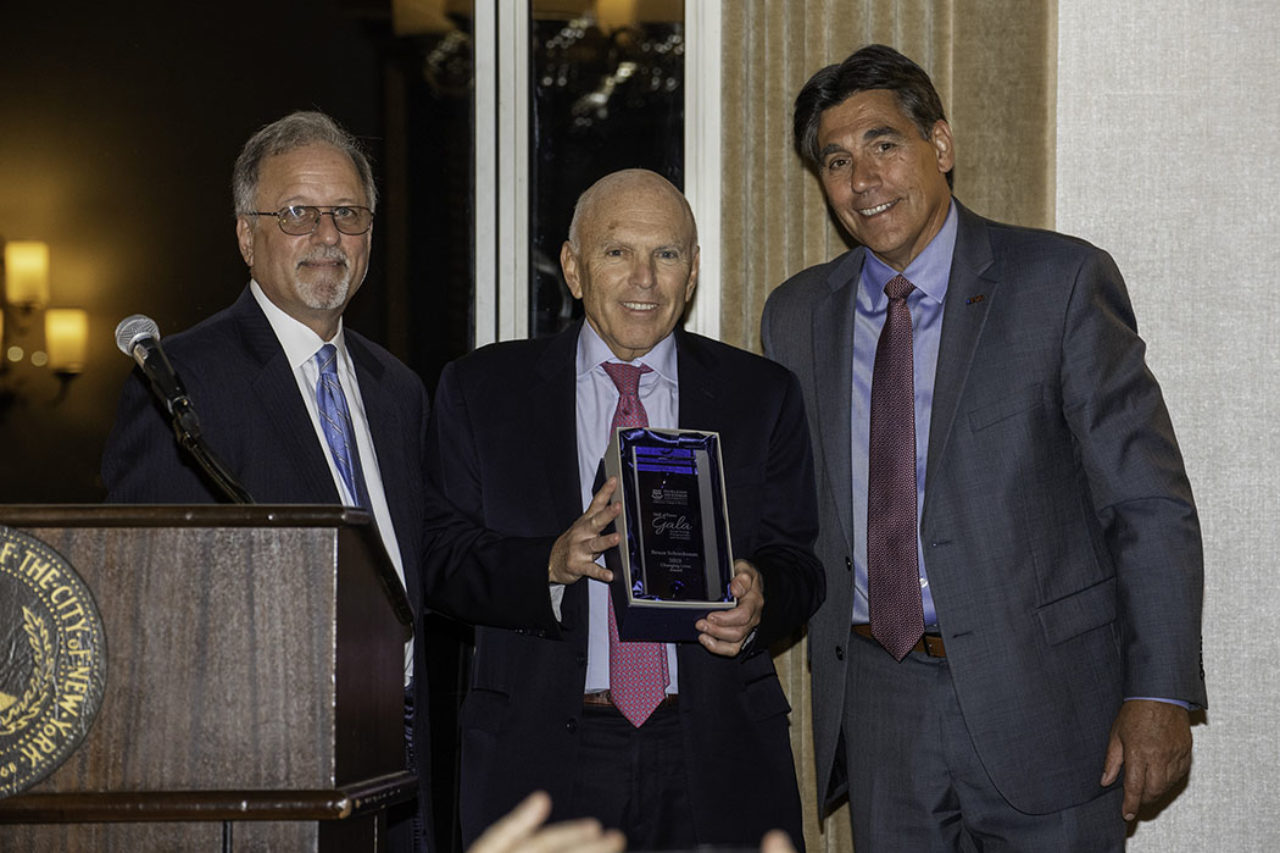 Schonbraun, board chair at St. Barnabas Medical Center and co-head of Real Estate FTI Consulting, was recognized for his prowess in the real estate industry, his work to develop a state-of-the-art wing at St. Barnabas Medical Center, and his continued commitment to healthcare. Schonbraun is also a recipient of the Torch of Learning Award, which he was presented with by former United States President Bill Clinton.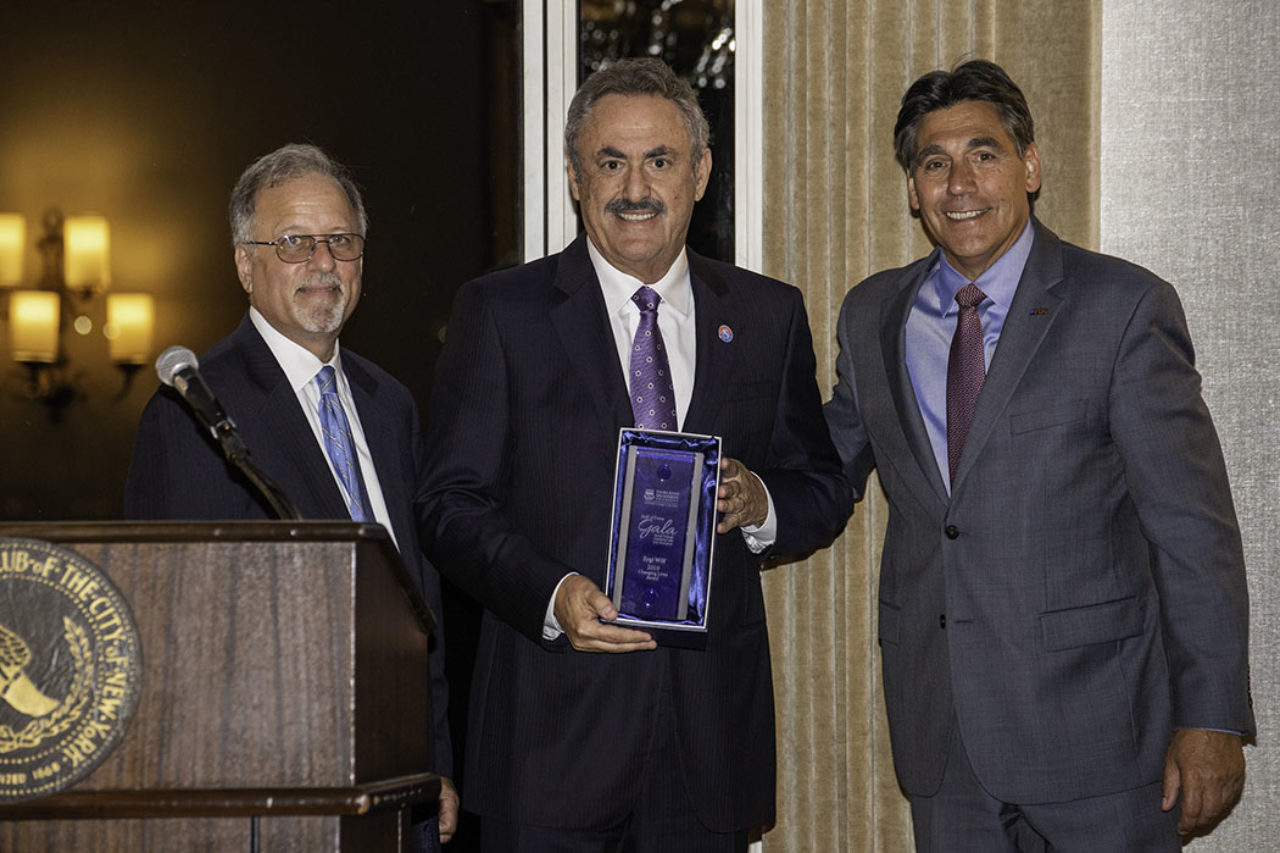 Having constructed over 25,000 homes in 39 states across the country, Wilf, owner and chairman of the Minnesota Vikings and chief operating officer of Garden Homes, was honored for his accomplishments in real estate development. He was also noted for rejuvenating the Minnesota Vikings team, which he has owned since 2005, providing a superior fan experience in the National Football League and making a positive impact on the surrounding community of Minneapolis and St. Paul.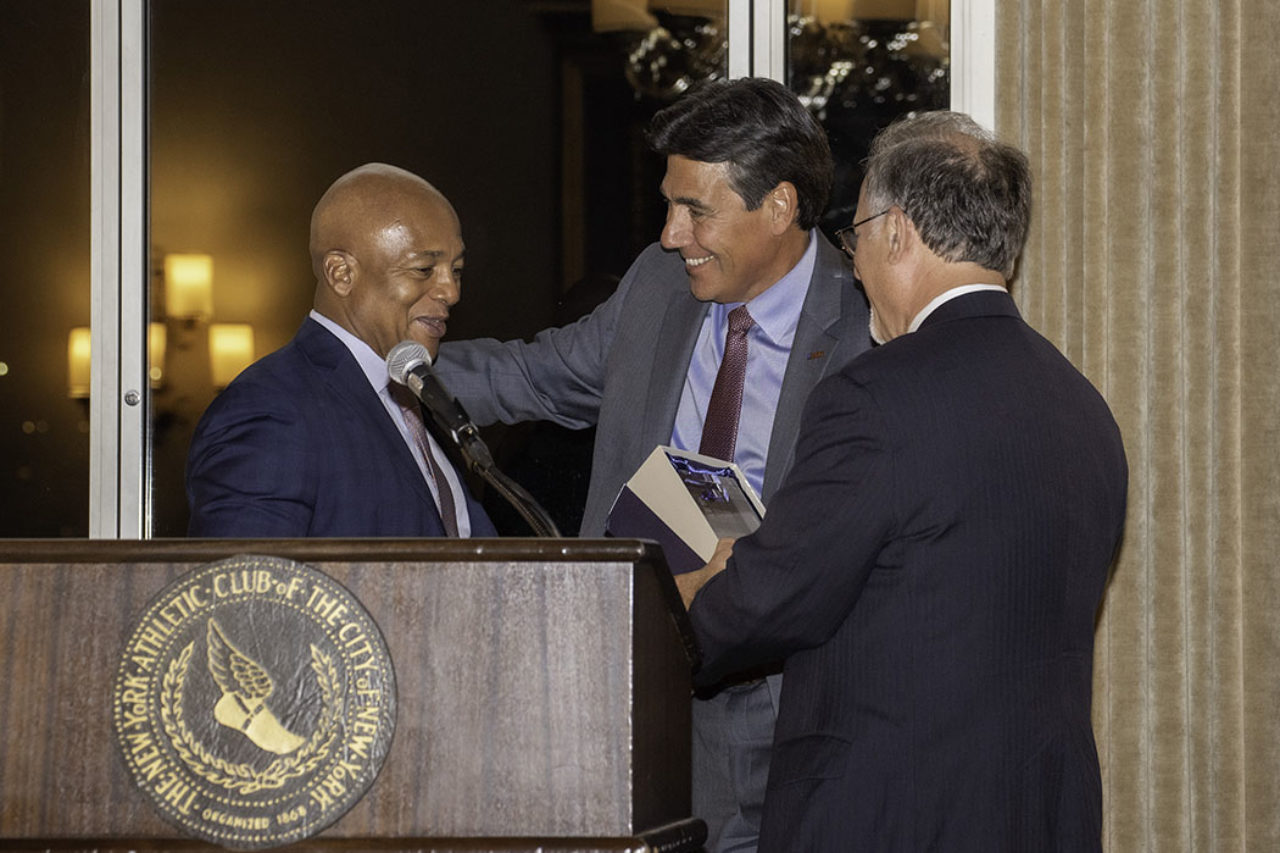 Owens, senior executive vice president and head of operations at BNY Mellon, was honored for his leadership in managing BNY Mellon's Global Operations. Prior to his post at BNY Mellon, Owens worked at J.P. Morgan where he was responsible for global wholesale banking operations and corporate investment bank client onboarding.
Following the conclusion of the awards portion of the evening, guests enjoyed dinner and a live auction facilitated by auctioneer Pat Tully.