Professor's Research Featured in Science Magazine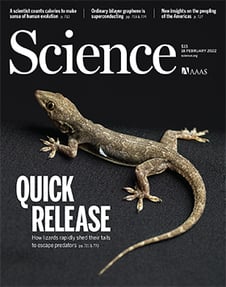 February 24, 2022 – New research from Christopher Stubbs, assistant professor of mechanical engineering and mechanical engineering technology, is on the cover of Science magazine! The co-authored article, Biomimetic fracture model of lizard tail autonomy, investigates the mechanism behind how lizards detach their tails on command, building computational models and synthetic replicas of the mechanical system, and using that understanding to potentially develop new biomimetic adhesives. 
Check out an overview of the research project here. The research was also featured in The New York Times.