Silberman College celebrates 50 years of changing lives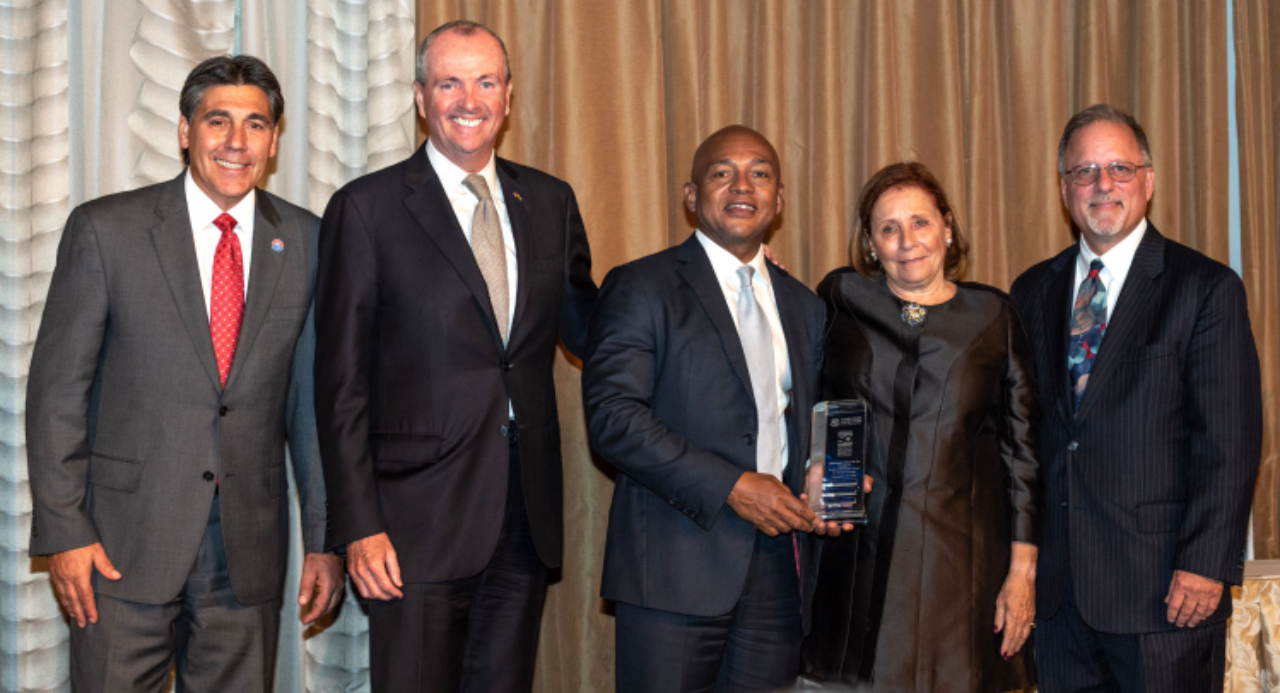 By James Neidhardt
Photos by Bill Blanchard
September 28, 2018 — In 1968, Samuel "Buddy" Silberman envisioned a business school that would change lives, innovate and be a tool for social change. Fifty years later, Fairleigh Dickinson University is celebrating the golden anniversary of its business school and its namesake, striving to fulfill his vision while ensuring his legacy.
The Silberman College of Business 50th anniversary awards gala took place at The Pierre Hotel in New York City on September 27, with Emmy Award-winning television journalist and University trustee Brenda Blackmon, BA'01, MPA'13 (Metro), serving as Mistress of Ceremonies.
A special guest
New Jersey Governor Phil Murphy delivered the keynote address, as part of the Governor Brendan T. Byrne Lecture on Courage and Ethics in Government, an annual series established by the University in 2016.
"I am honored to join everyone here in recognizing a half-century of excellence in education by the Silberman College of Business at Fairleigh Dickinson University," said Murphy. "As someone who, in my prior life, made a career in business, I have a special affinity for those who seek to become the economic leaders of tomorrow."
The governor congratulated University leadership, faculty, staff, students, alumni and friends of the Silberman College "for keeping this legacy of Buddy Silberman alive and well."
Murphy said he has an even deeper appreciation when tomorrow's business leaders receive an education that "isn't centered around just dollars and cents," but is about the tremendous positive social impact that business can have in communities and about the ability of innovative practices and policies to further spur change.
At the end of his lecture, Murphy presented the inaugural Buddy Silberman Award for Social Change to JPMorgan Chase & Co. Lester Owens, MBA'91 (Ruth), managing director, global head of wholesale banking operations at JPMorgan, accepted the award on the company's behalf.
Celebrating the past and present
University President Christopher Capuano stepped to the podium to deliver remarks, saying that it was imperative to pay tribute to those who "developed and helped grow this sensational college, beginning, of course, with the inspiration, support and vision of Samuel 'Buddy' Silberman."
Capuano thanked the more than 50,000 FDU graduates who have studied in Silberman College, "who transformed their lives at FDU," and learned invaluable lessons that propelled them to success and leadership positions. He also said that Silberman College continues to gain acclaim and distinction as one of the nation's best business schools.
"In addition to its prestigious standing with AACSB International [Association to Advance Collegiate Schools of Business] accreditation, it has received high marks from 'The Princeton Review' and 'U.S. News and World Report,'" said Capuano. "And we expect even bigger things to come."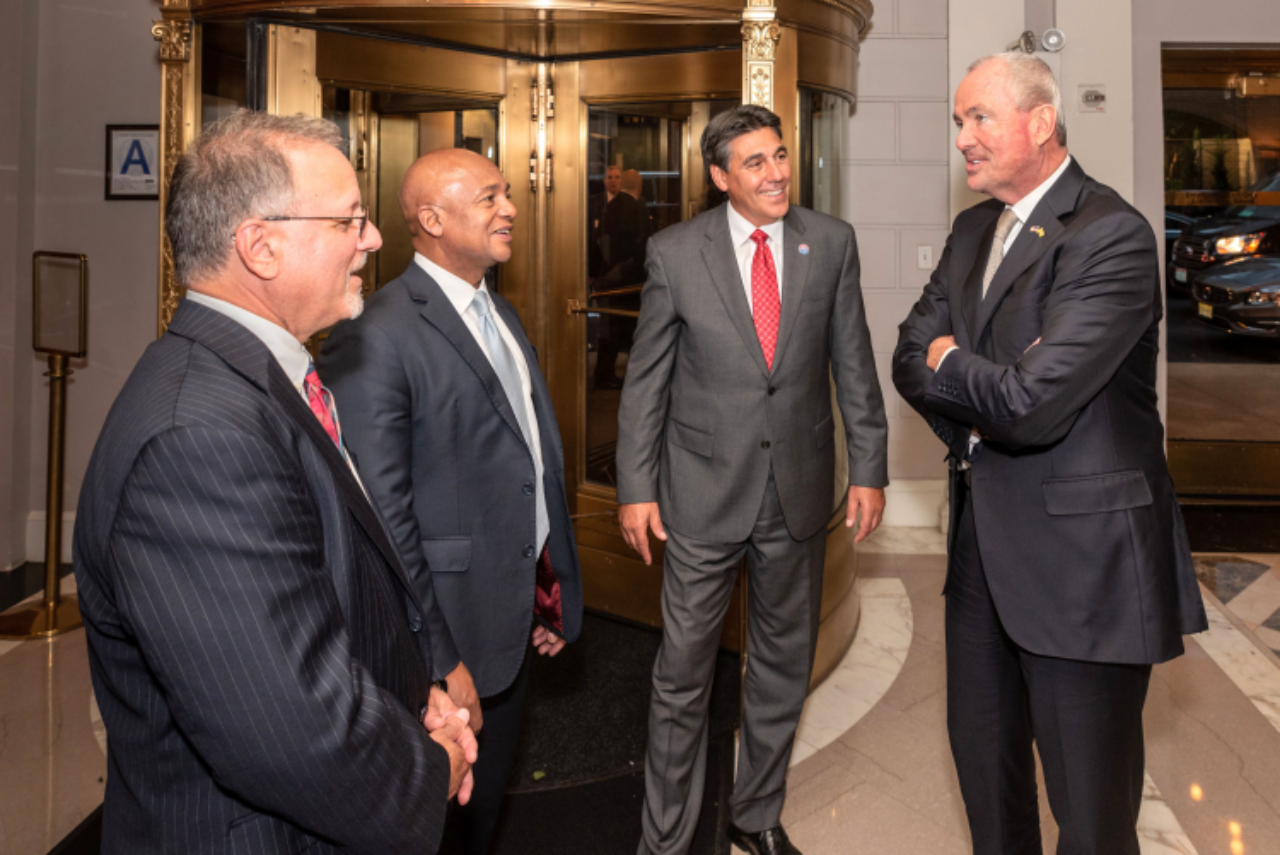 Silberman students spoke about how receiving scholarships they needed to attend Silberman changed their lives. Junior finance major Amber Rodriguez said that without the scholarships and grants she received, "I would not have been able to attend an AACSB-accredited business school, at a private university, nonetheless."
Honoring alumni success
In keeping with Silberman College's core principles, four of the college's alumni were honored for their impact on business.
Richard Geraffo, MBA'90 (Ruth), executive vice president of the North America technology division at Oracle, received the first award for leadership and innovation. Geraffo earned his MBA by taking night classes at FDU while working for IBM.
"He is currently at the forefront of technology, transforming companies into the digital space through cloud computing," said Andrew Rosman, dean of Silberman College.
The second award went to Michelle Logan, MBA'96 (Flor). Logan is executive chairman of CompoSecure, LLC, which designs and manufactures metal credit cards.
Logan has also played an integral part in the success and continued growth of FDU's COMPASS Program, which provides support for the University's students with autism or Asperger's syndrome. "Like Buddy Silberman, she believes that businesses have a responsibility to the communities they serve," Rosman said.
An innovation award was given to Richard Sweeney, MBA'86 (Ruth), the retired co-founder of Keurig Dr. Pepper.
After receiving his MBA from FDU, attending only night classes, Sweeney met with founders of a startup coffee maker company. "Chances are that most of you started your day off with coffee from a Keurig," said Rosman.
Rosman presented the final leadership award to Thomas Timko, BS'91 (Flor). Timko is the new chief accounting officer of General Electric. Rosman said Timko was recognized as one of "Treasury and Risk" magazine's "100 Most Influential People in Finance" in 2010.
"You can't know – with my background in accounting how impressed I am with Tom's achievements," Rosman said. "We wish him well in his new role."
The four honorees were inducted into the college's alumni hall of fame.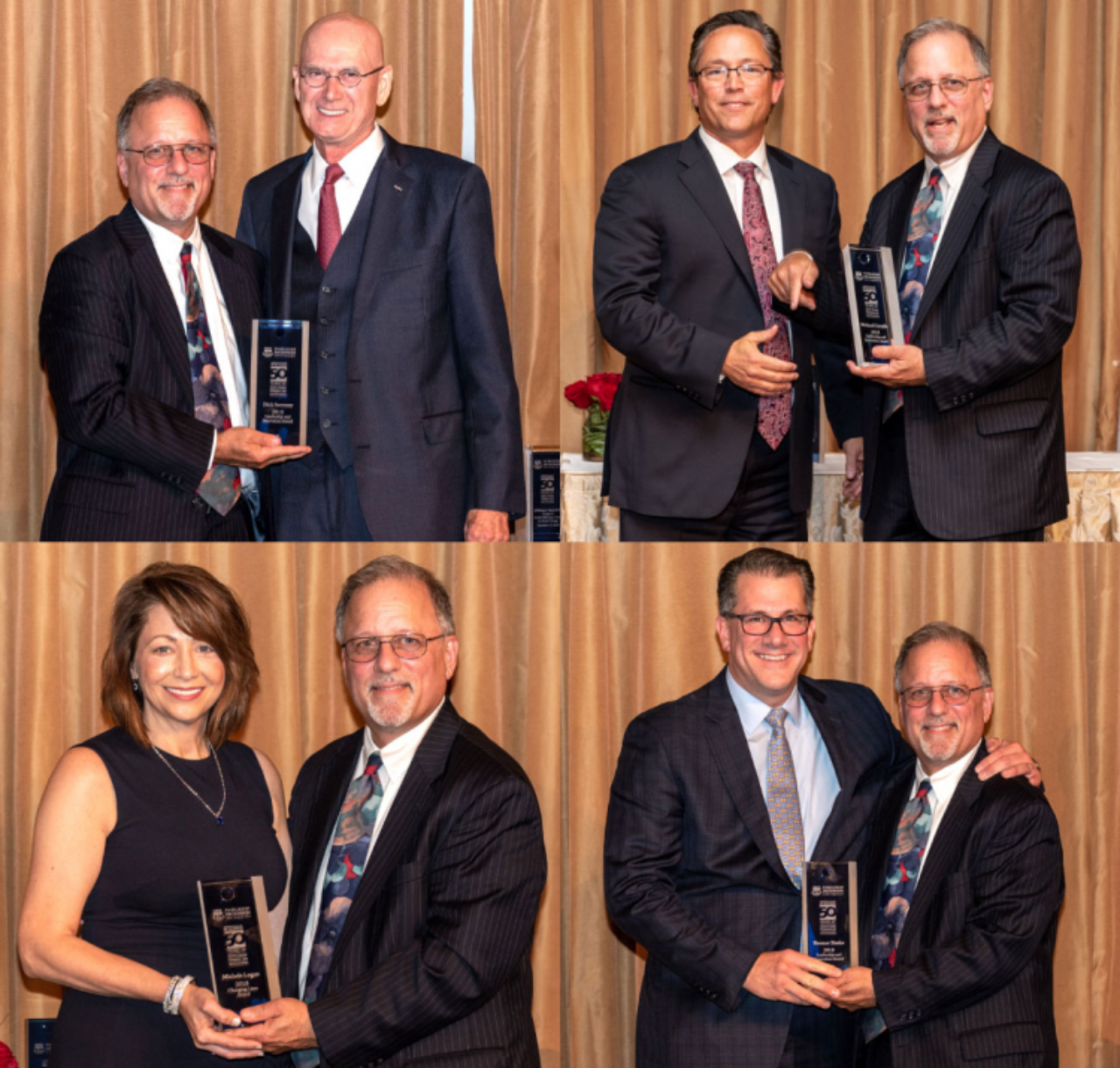 Funding students' futures
The gala also included a live and silent auction, with items including a 2019 Chevrolet Corvette Stingray Convertible. Proceeds from the gala will be used to establish an endowment fund to support scholarships and academic programming.