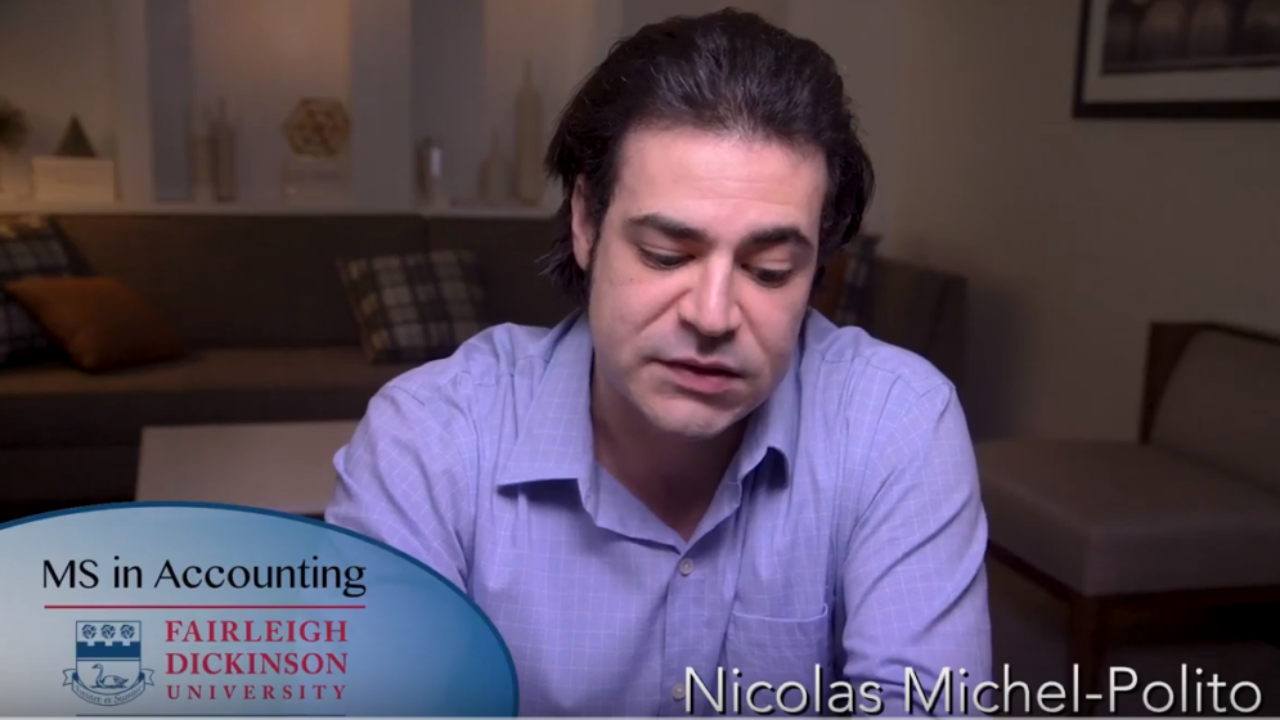 Master of Science in Accounting
Silberman College of Business is a recognized center of excellence for accounting and tax education, with a long history of providing innovative educational programs that meet the needs of the accounting profession and its practitioners.
The MS in Accounting program features two tracks. Completion of either track can academically qualify students to take the CPA exam and meet licensing requirements.
Track A is designed for students who have an undergraduate major or concentration in accounting. This track was recognized with the American Accounting Association's prestigious Innovation in Accounting Education Award.
Track B is tailored to students who do not have an undergraduate background in accounting but desire to focus in this area at the graduate level.
Eduniversal has ranked FDU's MS in Accounting program 19th in North America. Eduniversal is a global leader in higher education information. Their goal is to provide students worldwide with the tools to find the best education opportunities. Each year, more than 4 million students use Eduniversal in their search for the right program.
Nine great reasons to apply to our MS in Accounting programs
Accessible. Created with the working professional in mind. Take classes in the evenings.
Affordable. The degree can be earned for roughly $30,000 in tuition.
Internships and job placement opportunities available through the Silberman College of Business Office of Placement and Outreach.
Graduates employed at the Big-4, mid-sized regional firms, small firms, and corporate accounting departments. Many of our alumni are partners and in high senior positions.
Designed to meet the educational and training needs of accounting professionals and provides both practical knowledge and technical expertise.
Faculty have outstanding academic credentials and strong professional backgrounds.
AACSB accreditation assures that our program quality is academically strong and dedicated to continuous improvement. Less than 5% of business schools worldwide hold AACSB Accreditation. Endorsement by the IMA (Institute of Management Accountants) for meeting high educational standards, enabling students to pursue the Certified Management Accountant (CMA) credential.
Eduniversal, a global leader in higher education information, has ranked FDU's MS in Accounting program 19th in North America. We are ranked by The Princeton Review (2021) in the top 244 business schools.
FDU accounting students have scored #1, 3, and 5 on the Certified Public Accountant Exam in New Jersey. Our overall student CPA passing rates are in the top 5 or so amongst NJ schools for our program size. In 2019, two FDU graduate MS Accounting students were awarded the prestigious AICPA Elijah Watt Sells Award. Of the nearly 75,000 individuals who sat for the CPA Exam in 2019, only 133 received the Award, and only four in NJ, two of which are FDU graduate MS in Accounting students. 
See updates from the Department of Accounting, Taxation, and Law: Newsletter (PDF).
Student Testimonials
"The MS Accounting program at FDU is taught by highly-qualified professors who are not only teachers but are working professionals in their respective fields in Corporate America. They bring their real-world experience to the classrooms enriching the minds of the students with knowledge. They are always open to answer questions and share their opinions with the students. Leveraging the connections with the corporate world that our professors and students have provides us with a gamut of networking opportunities. One of the major advantages at FDU is its focus on the individual inasmuch as it is a private, more intimate university. This enables each student to harness all the resources FDU has to offer." — Mala Paliwal (MS in Accounting '07, associate, assurance practice, PricewaterhouseCoopers)
Learning Goals
Upon completion of this program, graduates will be able to:
Analyze accounting problems for a multinational business enterprise. Graduates will be able construct and select solutions to these problems. (Critical Thinking)
Analyze, and propose effective solutions to, ethical problems in the accounting profession and in multinational business enterprise. (Ethics and Control)
Evaluate the importance of quality accounting information and assess the threats to accounting information reliability and relevance. (Information Quality)
Produce effective collaboration, leadership, negotiation and communication skills needed for effective resolution of multinational business accounting problems. (Communication and Interaction)
Evaluate the impact of financial, regulatory, and global developments on accounting standards and the accounting profession. (Perspective)
Integrate technology in the accounting function. (Technology and Systems)
More Information
For more information, contact Graduate Business Advising.
Degree Requirements
Track A (for students with a bachelor's degree in accounting)
This 30-credit program is for students who have the bachelor's degree or concentration in accounting and is designed to meet the 150-hour educational requirements for the New Jersey CPA Exam.
Required Courses (21 Credits)
Specialization (9 Credits)
Track B (for students without a bachelor's degree in accounting)
Deadline to apply: June 1. Once your application is complete with all required admission documents, it will be reviewed and a decision will be made shortly after the application deadline.
This 30-credit program is designed for students who have not earned the bachelor's degree in accounting. All students should refer to the governing body that oversees the qualification for the CPA exam to see if the MS in Accounting – Track B program meets your needs.
Prerequisites (3 Credits)
At least one undergraduate course in financial accounting is required for admission into the program. Students with comparable graduate coursework may request a waiver from the department chair.
Program Requirements (30 Credits)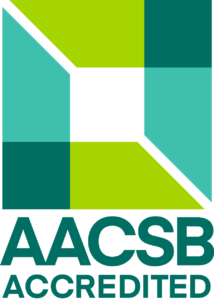 Silberman College of Business is accredited by AACSB International.