Vancouver Graduate Admissions
FDU Vancouver Campus offers Master level degree programs that are designed to enhance professional and career skills of graduate students. Our programs are two years long and can be taken full-time on the Vancouver campus.
Admission to the Master's programs is competitive. Meeting minimum requirements may not guarantee entry to the program. In order to maintain the quality and integrity of the programs, the Vancouver Campus sets a number of seats to fill each semester and only a selected number of applicants will receive offers of admission. We give applicants a broad-based review and apply specific entrance criteria including previous overall academic performance, English proficiency, professional experience, academic writing ability and other.
Please check the program specific admission information on our website.
Please note that this page contains links to Vancouver Campus online application ONLY. Students interested in FDU for New Jersey programs and/or online studies should apply for NJ campus programs.
We wish you good luck with your application!
About studying for the MHMS degree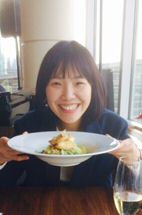 From Yi-Chieh Lee, Master of Science in Hospitality Management Studies
"During my studying, I have learned practical knowledge, experienced intercultural relationships, and established personal confidence. Those stimuli have improved my ability of handling things, and my perspective in deliberation. In our class, it is like a small global village. This variety of nationalities and cultures has helped me experience the importance of intercultural communication, and expanded my horizon."
About studying for the MAS degree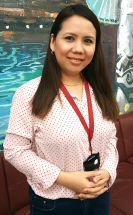 From Juliet Canada Lasaca, Master of Administrative Science with Specialization in Human Resources Administration
"FDU offers equal opportunities to their students by creating a culturally diverse learning environment. An additional factor in considering to study at FDU is that the institution allows students to earn an American college degree while studying in Canada at the same time, which is an advantage to future graduates like myself. The school is equipped with experienced professors who demonstrated effective delivery on class activities and lectures which are essential to my learning and development as a student. Proper teaching techniques are maintained at high standards ensuring an effective comprehension of lessons for the students. Furthermore, the faculty and staff of FDU are very hospitable and helpful in terms of accommodating the student's learning needs, thus enabling myself to develop a sense of belongingness and acceptance in the Canadian institution."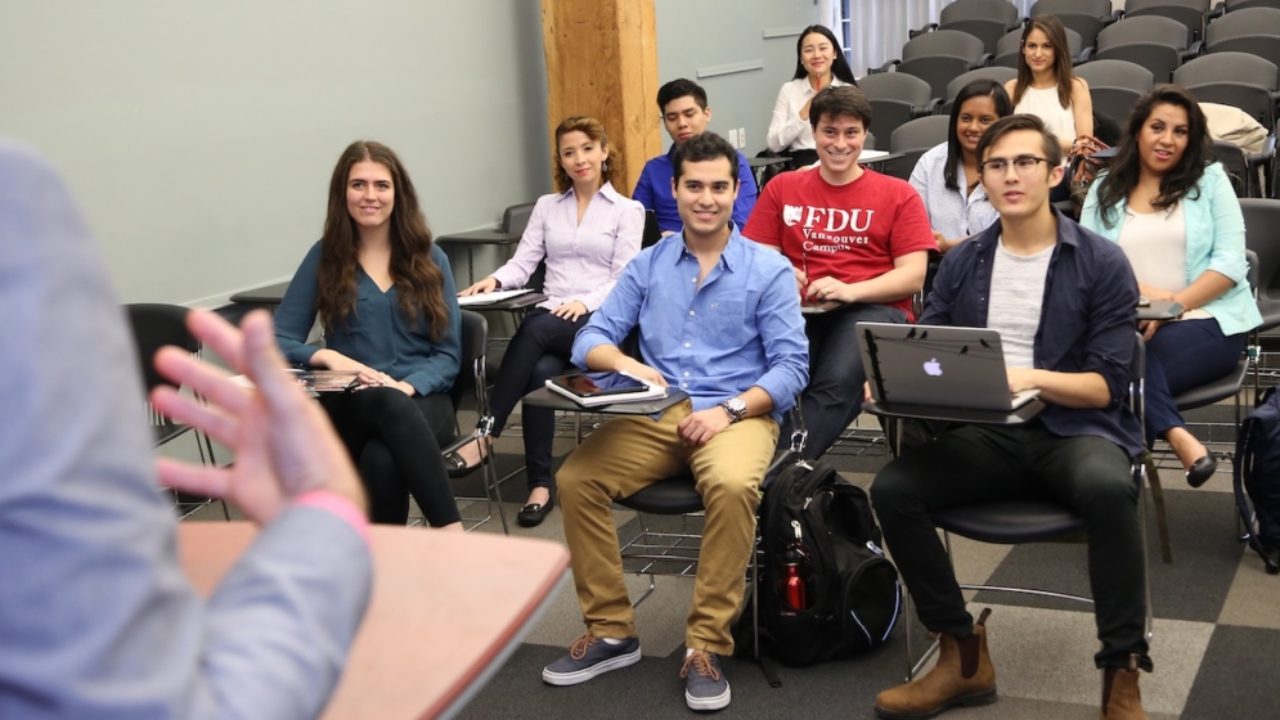 Vancouver Campus
Steps to Apply
Graduate Students Applying to FDU Vancouver Campus
FIRST prepare electronic (scanned) copies of ALL your admission documents. Please check the required documents list for the program you are applying for.
For admissions purposes, copies of the post-secondary transcripts are acceptable. Please include the backside of the transcript if it contains the grading scale for your CGPA.  If you are admitted, the official transcript will be required. Prepare ONE scanned file for each school you attended
Students from India: Please note that we do not accept consolidated marksheets. Individual marksheets showing all attempts, failures and retakes are required. Please submit your Backlogs Summary together with your transcripts.
Certified English translation must accompany any documents if they are not in English.
For proof of English proficiency, please get a copy of IELTS, TOEFL, Pearsons PTE-A, or any accepted standardized English test results. Please review the list of all the accepted English tests on the English Proficiency page. With exception of IELTS, results must be sent directly from the testing agency to Fairleigh Dickinson University. Include a photocopy of the results with your application package.
Please make sure that you have copies of all documents from the required documents list. You can also add additional documents to your application if you think they are going to boost your overall profile.

If the program requires that the applicants submit Letters of Recommendation (LOR), you will have an option to choose a Confidential Letter of Recommendation or Non-confidential Letter option depending on your situation.

Confidential Recommendation Requests can be accessed through a separate section under Required Documents in your Applicant's Portal after you submit your on-line application.  You can access a form to send a request directly to your recommender by clicking "Start". You will be able to monitor the status of the request from your account. You will also be able to resend a request and will see the status "Completed" if the recommender already submitted the recommendation form to FDU directly.

Please make sure that you create the account with your most used e-mail. Admissions team will communicate with you using that e-mail address.

US$100 USD non-refundable application fee must be paid by credit card to submit the online application.

If you submit the application successfully, you will receive a confirmation e-mail with an Application ID number. Please use this number for future inquiries.

Please make sure you fill in the information in the application form accurately. Any unanswered questions will delay processing of your application. You will not be able to change or modify your answers after you submit the Application Form.

After you submit the Application, you will access Required Documents list. Please upload a separate scanned file for each item on the list.

After you submit all required documents, Admissions team will notify you when your application became complete and sent for processing.

Review the status of your On-Line Application regularly! Please heck if it shows any missing documents that are still required for your application to be processed.

When you log-in into your on-line account, the status on the on-line application will show "Action Required".

You can upload any additional documents that you think can help admissions team when processing your application even if they are not required.

All required documents have to be in the status of "Received" or "Met". If the item is optional for your application, it will display as "Waived".

Remember: Incomplete applications may not be considered for processing.

Please check your e-mails regularly!

Once the decision is made, you will receive an email notification. You will need to log in into the Applicant's account to check your status.

If you are accepted, please view your Decision Letter under the Decision History Tab and click the "Respond Now" link to accept the Offer.

International Students: To reserve the seat in the program, you will need to pay a non-refundable tuition deposit of US$2,500.00 as part of your tuition payment within 60 days from the date of the Letter of Offer. Starting from January 1, 2023, the non refundable tuition deposit of US$5,000 will be required to reserve the seat in the program. Please refer to your Letter of Offer for the deposit amount details.

Note: Please note that the tuition deposit is ONLY refundable (less registration fee) if your application for a Study Permit is denied by Canadian Immigration. Please visit the Vancouver Campus refund policy page for more details

Upon receipt of your tuition deposit, we will notify you when your Letter of Acceptance is ready for download from the Applicant's account.

You will use this Letter of Acceptance to apply for your Canadian Study Permit.

Canadian Students: To accept the Offer you will be required to fill in your Decision Form in your Applicant's account and pay US$200.00 non-refundable tuition deposit online towards your tuition payment to reserve the seat in the program.

If you have not provided official documents at the time of your application, you will be required to send your official transcripts to the admissions office before the start of the classes or present them to Admissions during the New Students Orientation.

Official and certified transcripts MUST be presented in a sealed envelope.

Some countries only issue documents in certain formats. Admissions will require only ONE acceptable format depending on the country of origin and school issuing the documents. Official and Certified transcripts are the most common documents issued in MOST countries.

Official transcript is prepared by the issuing University/College usually by the Registrar Office with an original signature of a school official on the school letterhead and is sealed by the school.
Certified transcript – is a copy of the transcript that is stamped and signed by an appropriate member of College/University staff such as the Academic Registrar or the Head of Department/Director of Studies to verify that the marks shown are accurate and is sealed by the school.
Original transcript (in very few countries) – is the only copy of the transcript issued to you by the University/College (usually is printed on the secure paper, has registration number and official seal). Replacement of that document would require a police certificate.
Official electronic transcripts sent through secured method to vancouver-admissions@fdu.edu
External credential evaluation by one of the NACES accredited evaluation agencies.

The official and certified transcripts can be mailed directly to:

Fairleigh Dickinson University, Vancouver Campus
842 Cambie Street
Vancouver, BC   V6B 2P6
Canada

Please check our Admitted Students section for more information on further steps.