MAS Administrative Science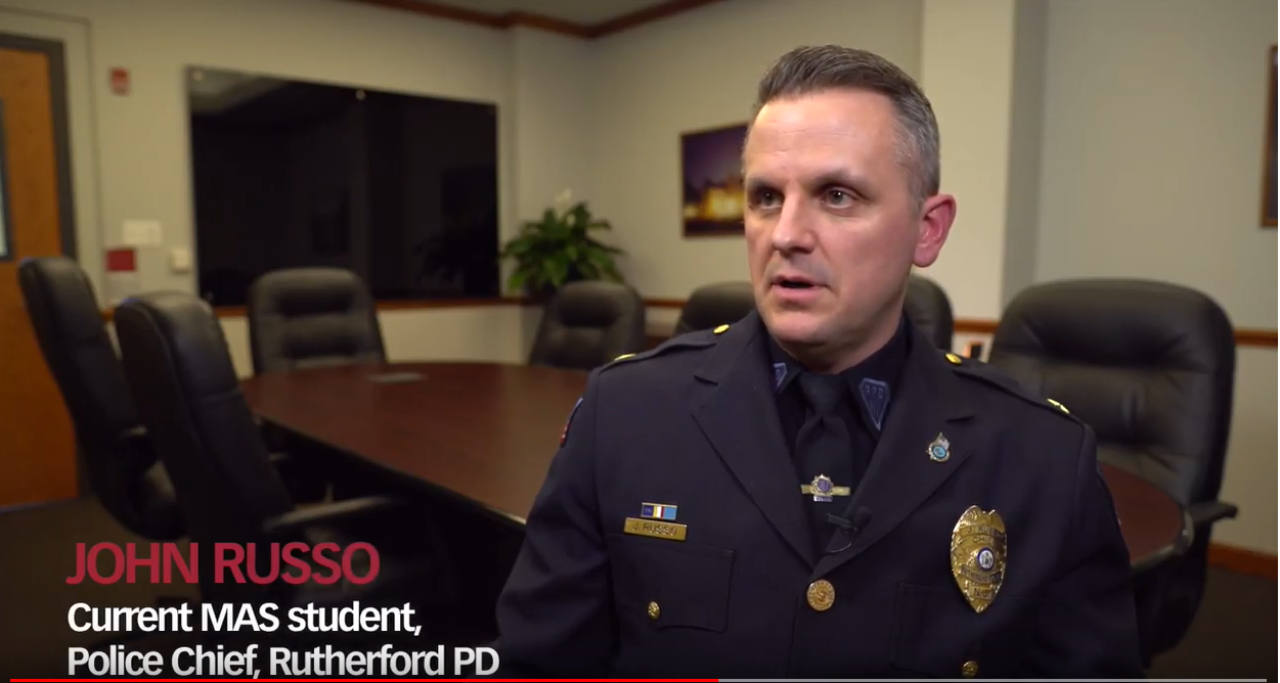 The Master of Administrative Science (MAS) degree in the School of Administrative Science is a 30-credit program structured to meet the career development needs of adult learners working in administrative and professional positions in the private sector, government agencies, and not-for-profit organizations. Its primary purpose is to enhance the administrative and leadership skills of graduates. The MAS is FDU's largest part-time graduate studies program.
Designed primarily to serve adult students with five or more years of relevant professional work experience, the degree is targeted toward working adults. Admissions are based on multiple criteria, including the applicant's career and other accomplishments, personal maturity, and evidence of commitment to graduate study and continued professional development. Special consideration will be given to applicants who have a significant record of relevant professional and/or administrative experience.
The course of study combines both cognitive and interactive instruction through case studies, simulations, individual and group exercises, and fieldwork that helps to develop critical managerial effectiveness. The MAS educational experience seeks to develop critical administrative competencies in a supportive learning environment in conjunction with specific and clear feedback.
Program highlights
Offered fully online, at 30+ off-campus sites, as well as on-campus and blended options
30 Credits that can be completed in 4 terms or less than 2 years
Industry-focused specializations in areas such as global leadership, health and human services, homeland security, and many more
50% tuition scholarship
Faculty that are industry practitioners
Advanced standing (6 transfer credits) for graduates of NJ State Certified Public Manager Program or (3 transfer credits) for Certified Public Works Manager Program or (3 transfer credits) for Certified Municipal Finance Officer or (3 transfer credits) for College of New Jersey Leadership Certificate or 3 transfer credits) for graduates of New Jersey State Association of Chiefs of Police (NJSACOP) Command and Leadership Program or (3 transfer credits) for graduates of Saint Barnabas Health Care System Leadership Institute or (up to 9 transfer credits, if credits are posted on a University of Virginia transcript, Level 500 or above, 3 credit hours and a grade of B or better has been earned) for graduates of FBI National Academy or (3 transfer credits) for Northwestern University School of Police Staff and Command or (6 transfer credits) for US Army Command and General Staff College or (6 transfer credits) for Fairleigh Dickinson University's Paralegal Studies or (3 transfer credits for Society of Human Resource Management Certificate.
Also up to 3 courses at 3 credits each (9 transfer credits) advanced standing from Master of Public Administration, Master of Arts or Master of Business Administration programs from other accredited Universities but only where the courses directly relate to specific courses in the MAS program and a grade of B or better has been earned. An official transcript and course descriptions must be submitted for review of transfer credits
Admissions requirements
Completed online application. There is no fee to apply
A bachelor's degree from an accredited college or university with a minimum GPA of 2.75 or better
Official transcripts
Current professional resume
English proficiency test
GMAT and GRE scores are NOT required
Visit the School of Administrative Science admissions requirements for additional details.
Degree requirements
A student enrolled in the MAS degree program must complete 30 credits;21 credits (7 courses) must be completed in the MAS program. All students must take the Capstone Course, MADS 6612 Seminar on Strategic Management.
Administrative Competencies (6 classes / 18 credits)
Analytic and Decision-Making Competencies (3 classes / 9 credits)
REQUIRED CAPSTONE (taken after the completion of 24 credits)
MADS 6612*+
Seminar in Strategic Management (Capstone Seminar)
This core area provides an integrative learning experience that focuses on organizational leadership and strategic planning. Ordinarily the last course that a student takes in the program, the capstone seminar is offered on Fairleigh Dickinson University's Metropolitan and Florham campuses, as well as in an online format.
Special Topics
Qualify for either Administrative or Analytic/Decision-Making Competencies Students are permitted to take a maximum of 2 Special Topics courses in the MAS program.
MADS 6708
ST: Administrative Research
MADS 6709
ST: Creativity, Change, & the 21st Century Leader
MADS 6710
ST: Dissonant Issues Seminar
MADS 6714*
ST: First Responder Stress Awareness & Management
MADS 6715*
ST: Global Terrorism & Emergency Management Preparedness
MADS 6717
ST: Leading Out of the Mainstream
MADS 6718*
ST: Lifestyle Modification for Community Leaders
MADS 6720
ST: Metropolitan America: Influence of the Past & Future
MADS 6746
ST: Specialized Research and Argument
MADS 6753*
ST: Elder Care Law
MADS 6775
ST: Career Development Process
* Also available in an online modality
+ National Guard Bureau Approved Online Courses
Formerly ST: MADS 6611
Formerly: Global Perspectives & International Studies
Graduate Certificates
While in the MAS program, you can customize your education by earning a graduate certificate along with your master's degree. Certificates are six courses (18 credits) unless otherwise noted.
Contact Information
Donna Ganley, Senior Coordinator, Graduate Programs