Vancouver Admission for International Students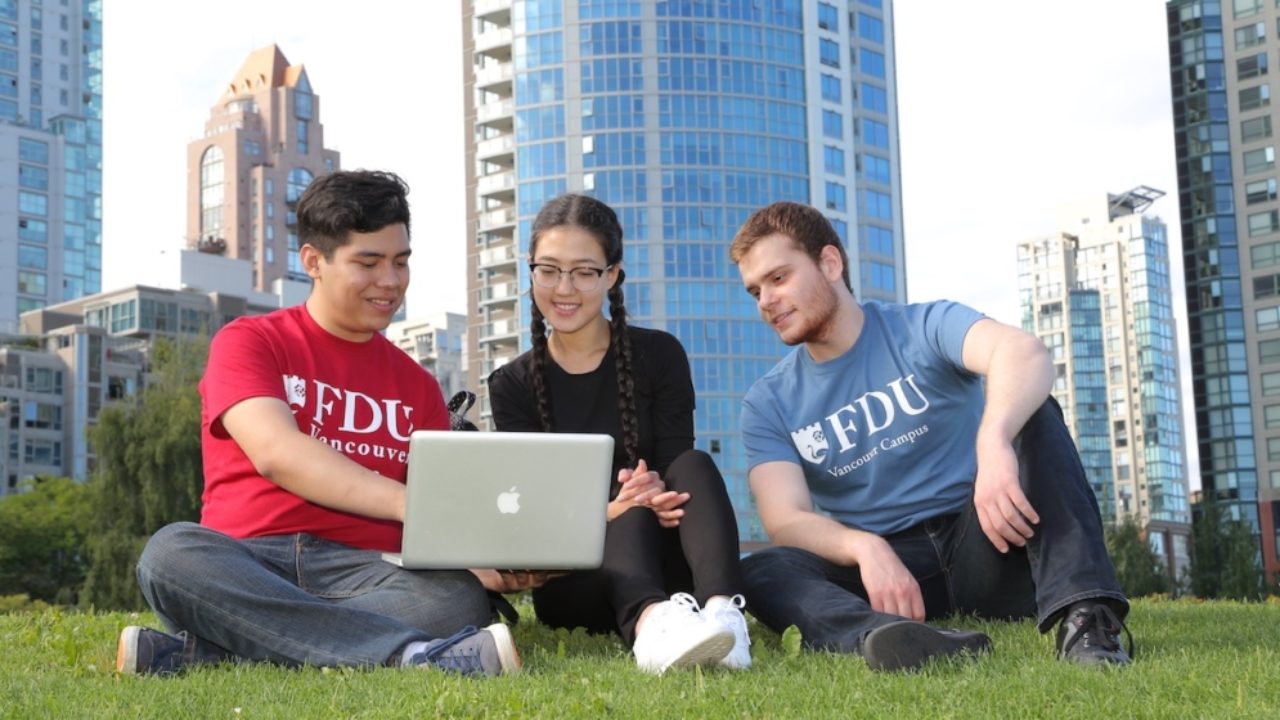 Steps to Apply
How to apply at Vancouver Campus for International Students
Entrance Requirements
Education Requirements
An applicant must have graduated from an accredited or government recognized secondary school or have received his or her General Education Development (GED) certificate.
It is recommended (but not required) that an applicant completes the equivalent of 16 academic (university preparatory) units in secondary school.
Transcripts
For transcripts not in English, a notarized or certified English translation must accompany the original transcript. A transcript is official only when it is sent directly from an institution to Fairleigh Dickinson University-Vancouver's Admissions Office, or when it is submitted in a sealed envelope stamped by the institution.
For admissions purposes, copies of the transcripts are acceptable. If the student is admitted, the official transcript will be required.
Recommendations
Two letters of recommendation are optional.
Students applying for the Global Scholars Program are required to provide 2 letters of recommendation.
English Language Proficiency
An applicant whose native language is not English is required to submit the results of a test of English Proficiency to the Office of International Admissions.  Students from Canada, Bermuda, the Bahamas, the United Kingdom, Ireland, Australia and New Zealand do not need to submit test scores.
Please refer to the English Proficiency page for more information on the language requirements for the specific programs.
An applicant who has previously attended a high school, college or university in Canada or the United States for more than two years and have earned passing grades in English courses may be exempt from an English proficiency exam.
Conditional Admission
Applicants unable to meet the minimum English language proficiency requirement can receive conditional admission by enrolling in one of the partner English language schools in Vancouver:
Please refer to the complete list of FDU Vancouver Campus Pathway programs for more information.
Applicants must file both a Vancouver Campus Application for Admission and a separate admission application to the English language school of their choice.
Advanced Standing
Students who complete College Board Advanced Placement courses or International Baccalaureate exams, students with GCE A-level courses and students who have taken coursework at another university or college may be eligible for credit transfer. Please submit all relevant scores to us as soon as they are available.
If an applicant has enrolled in an academic program at a regionally accredited college or university for at least two years on a full-time basis, high school transcripts are no longer required. Please submit the college/university transcripts instead. After an admission decision is made, a credential evaluation will be conducted to award appropriate transfer credits.
SAT or ACT Scores
SAT or ACT scores are NOT required for admission consideration. However, an applicant may be eligible for higher scholarship award if they score above 1050 in SAT Critical Reading and Math combined sections, or above 23 in ACT. If an applicant has a SAT or ACT score, please request ETS (www.ets.org) to send official score reports to Fairleigh Dickinson University. Fairleigh Dickinson University's SAT code is 5823, and ACT code is 2552.
Application Deadlines
Fall (September start) term – January 1 – April 31
Spring (January start) term – May 1 – August 31
Summer (May start) term –September 1 – December 31