Poetry For a Better World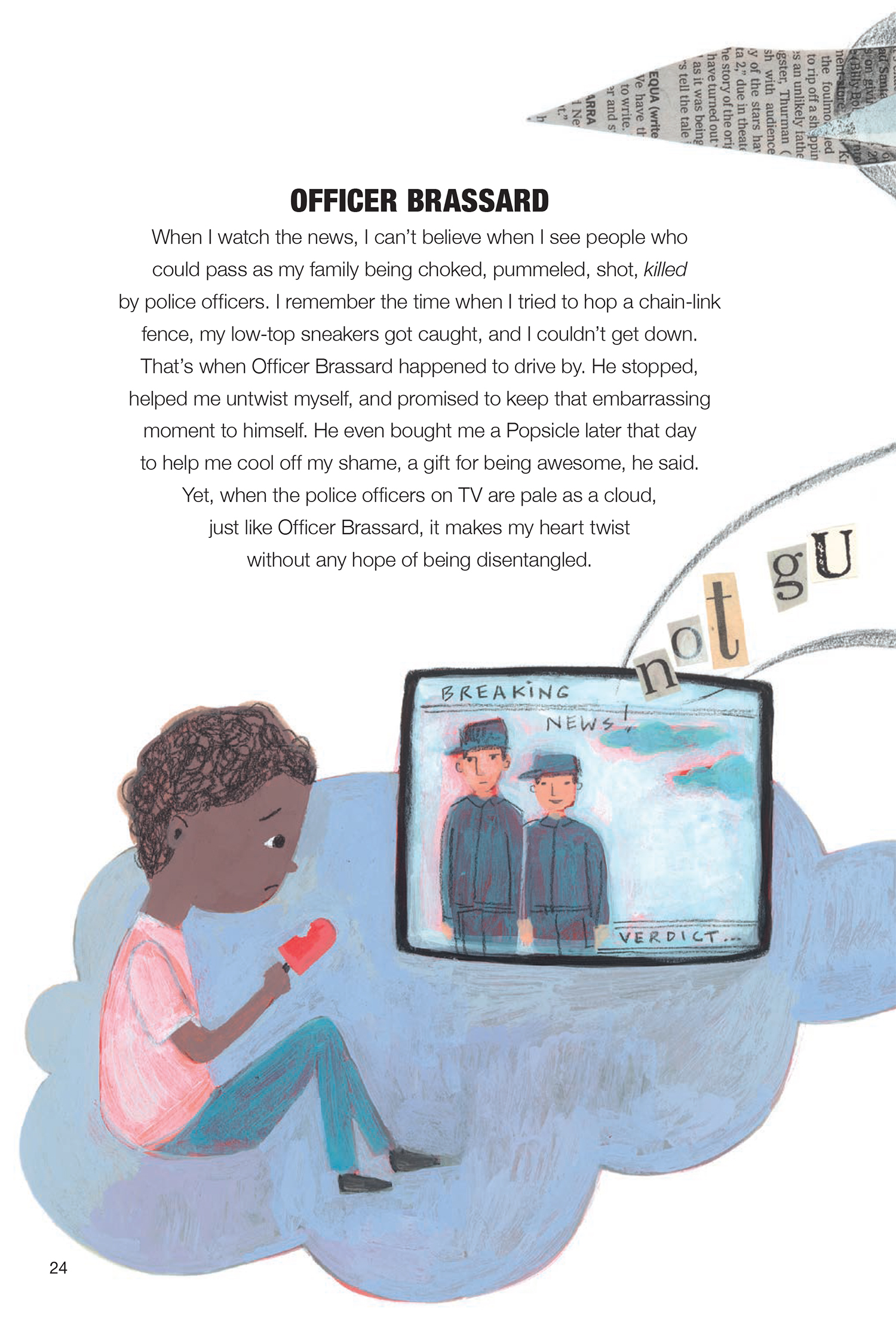 Charles Waters
AA'93, BA'96 (Metro)
Poet, Writer, Educator
By Kenna Caprio
Alumnus Charles Waters, AA'93, BA'96 (Metro), advocates for social justice through his poetry.
Together with collaborator Irene Latham, he wrote and published Can I Touch Your Hair? Poems of Race, Mistakes, and Friendship, in 2018.
The characters in the book, named Charles and Irene, one Black, one white, are in the fifth grade and are assigned to work on a poetry project together. As the two children explore their differences and similarities, they ultimately forge a friendship.
Through poetry about hair, hobbies and family dinners, Waters and Latham broach race, justice and kindness.
"We started getting riskier and riskier, writing about police brutality. And there's a poem called "The N-Bomb," about the n-word."
One of his favorite poems in the book, Waters says, is called "News." Latham wrote it in the shadow of Trayvon Martin's untimely death in 2012 and the initial Black Lives Matter protests in Ferguson, Mo., following the death of Michael Brown at the hands of police, in 2014. "That poem is timeless," says Waters. "You could take out the name Trayvon and replace it with 'Breonna Taylor' or 'George Floyd' or 'Ahmaud Arbery.' It hits on a soul level."
His response poem, "Officer Brassard," explores the dichotomy of brutal police tactics and the memory of a kind neighborhood cop.
"The books are my activism. I hope they spark conversations. I've done protests and marches, but what feels best to me is the books. That's where my voice is amplified," he says.
In Dictionary For a Better World: Poems, Quotes and Anecdotes from A-Z, which debuted in January 2020, the coauthors ask their audience, "How can we make the world a better place?" Structured with an entry for each letter, the book covers allyship, empathy, respect, diversity and inclusivity.
To come, a young-adult novel in verse called African Town, which chronicles the story of the last Africans brought illegally to America aboard the slave ship Clotilda in 1860. Putnam, an imprint of Penguin, is slated to publish the project. And up next is Be A Bridge, a picture book about building inclusive communities.
With their books, Latham and Waters are building a multigrade and multiage-level reading list to develop young readers into bright, informed and socially conscious citizens, aware of their own power, their own stories and their own lives.
Officer Brassard
By Charles Waters
When I watch the news, I can't believe when I see people who
could pass as my family being choked, pummeled, shot, killed
by police officers. I remember the time when I tried to hop a chain-link
fence, my low-top sneakers got caught, and I couldn't get down.
That's when Officer Brassard happened to drive by. He stopped,
helped me untwist myself, and promised to keep that embarrassing
moment to himself. He even bought me a Popsicle later that day
to help me cool off my shame, a gift for being awesome, he said.
Yet, when the police officers on TV are pale as a cloud,
just like Officer Brassard, it makes my heart twist
without any hope of being disentangled.
---
Can I Touch Your Hair? written by Irene Latham and Charles Waters, Illustrated by Sean Qualls and Selina Alko. Text copyright ©2018 by Irene Latham and Charles Waters. Illustrations copyright ©2018 by Sean Qualls and Selina Alko. Reprinted with the permission of Carolrhoda Books, a division of Lerner Publishing Group, Inc. All rights reserved. No part of this excerpt may be used or reproduced in any manner whatsoever without the prior written permission of Lerner Publishing Group, Inc.