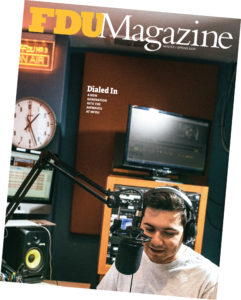 FDU Magazine is published by the Office of Communications, Fairleigh Dickinson University. For a print copy of the magazine, contact Rebecca Maxon, maxon@fdu.edu.
Get in Touch, FDU
Tell your story.
Share FDU memories — the ties that bind — and recall the college moments big and small that changed your life by sending us a class note.
Or just drop us a line to tell us what's new with you! Have you been promoted? Started a new job? Traveled far and wide? Whatever your news, we can't wait to catch up with you.
Send photos to fdumagazine@fdu.edu.
Back Issues