What We're Seeing, Hearing and Loving
Follow FDU Magazine — @fduwhatsnew — on Twitter and Instagram and TikTok, or search Fairleigh Dickinson University on Facebook or LinkedIn. 
---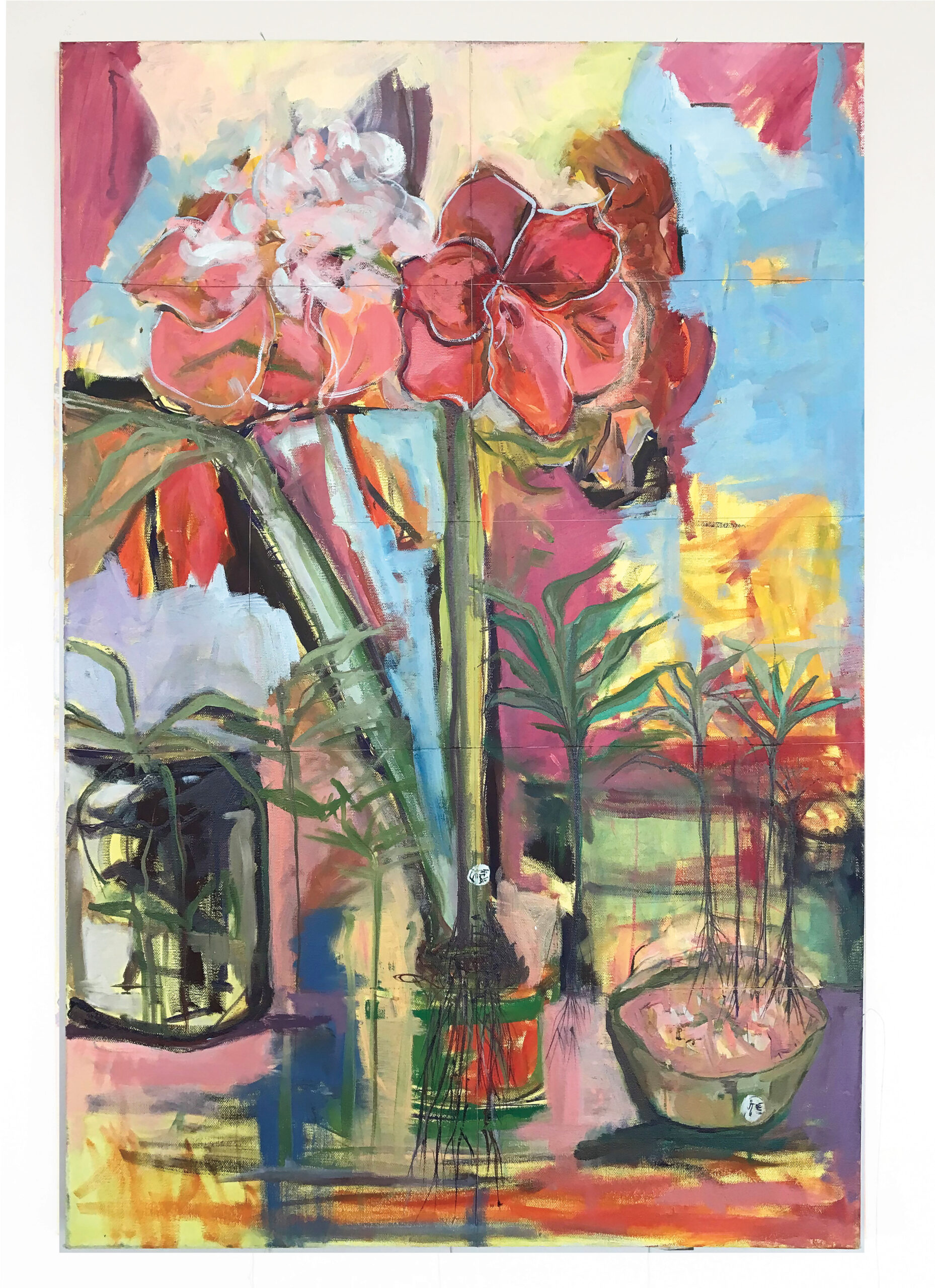 Latino Heritage On Display

"Latinx Roots," an art exhibit, is on view at the Hispanic Center on the Metropolitan Campus through October. The works on display are vivid, striking and moving.
Sara Montoya Shannon, BA'11 (Metro), whose work is pictured here, is an adjunct professor of color and 2-D design and helped put the show together. She is also manager of the University Hall Art Gallery.
---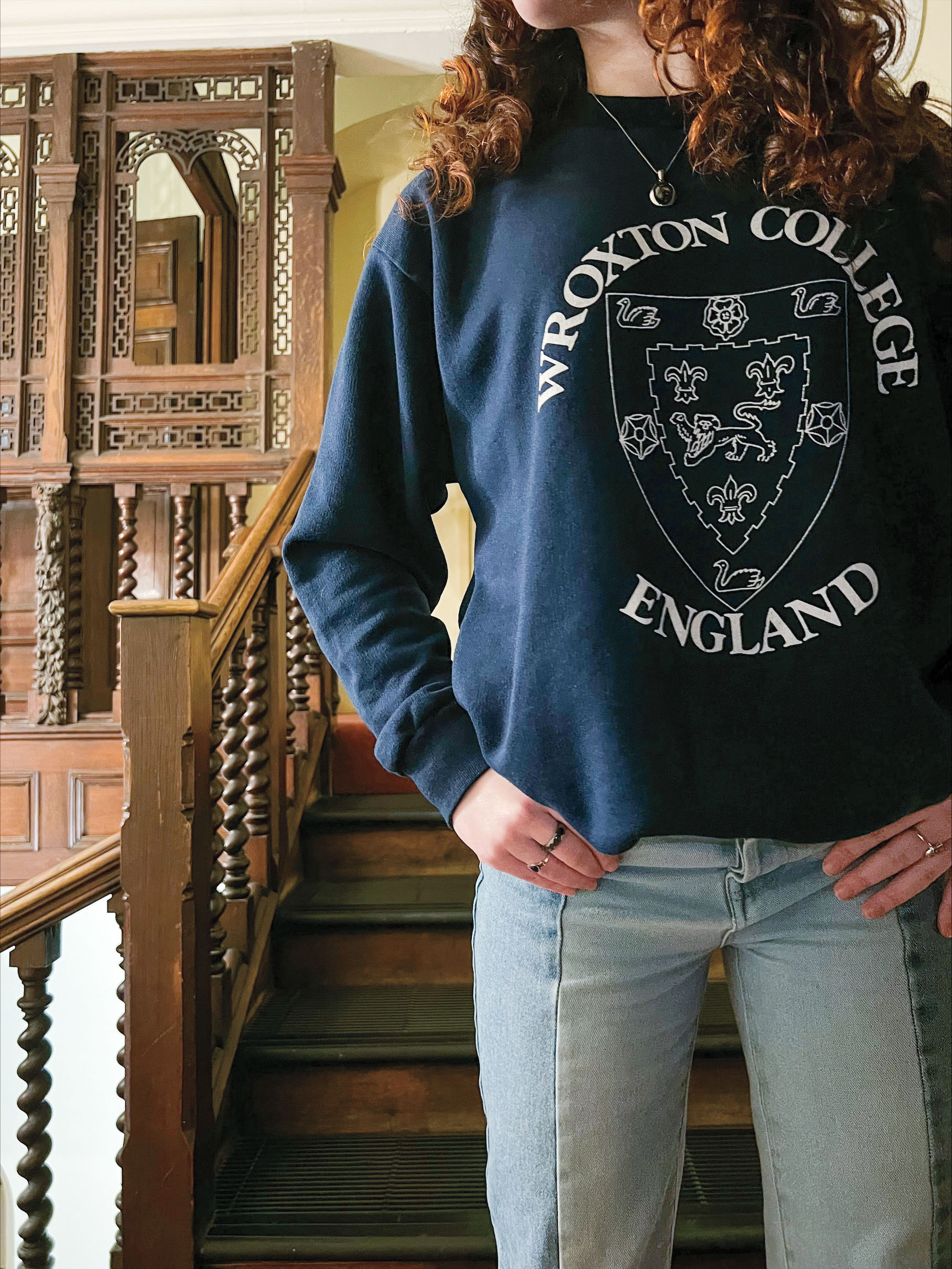 Vintage Wroxton
Twenty-five years after her mother did, graduate student Julia Ring, BA'21, MAT'22 (Flor), studied abroad at Wroxton College. Somehow, they both ended up staying in Room 10! Here, Ring models her mother's Wroxton sweatshirt while at the Abbey.
@julia.ring
---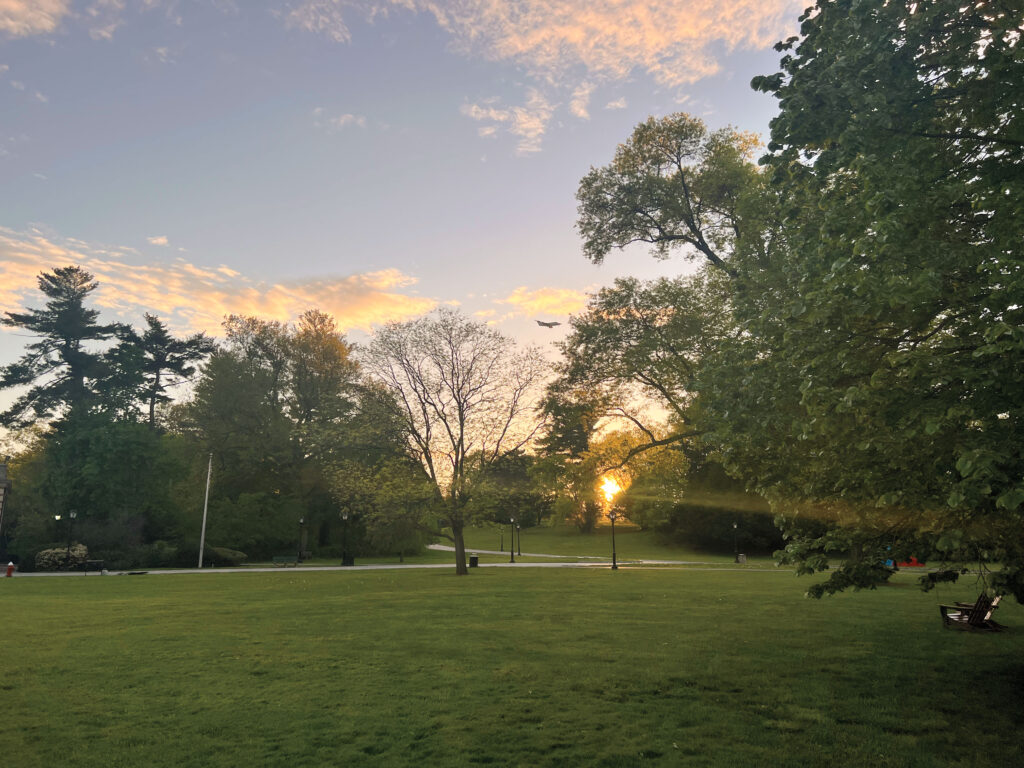 Campus Sunset
Graduate student Caitlin Reilly, BA'23 (Flor), took this photo "on the last day of finals on the last day of the spring semester. My friends and I were watching the sunset on the Library Lawn of the Florham Campus together."
@_caitlin_reilly
RE: An Example of Excelencia
"It's about time Latino Promise, HACER and Puerta Al Futuro students get the recognition they deserve!"
Stacey Santos, AA'16, BA'19 (Metro)
---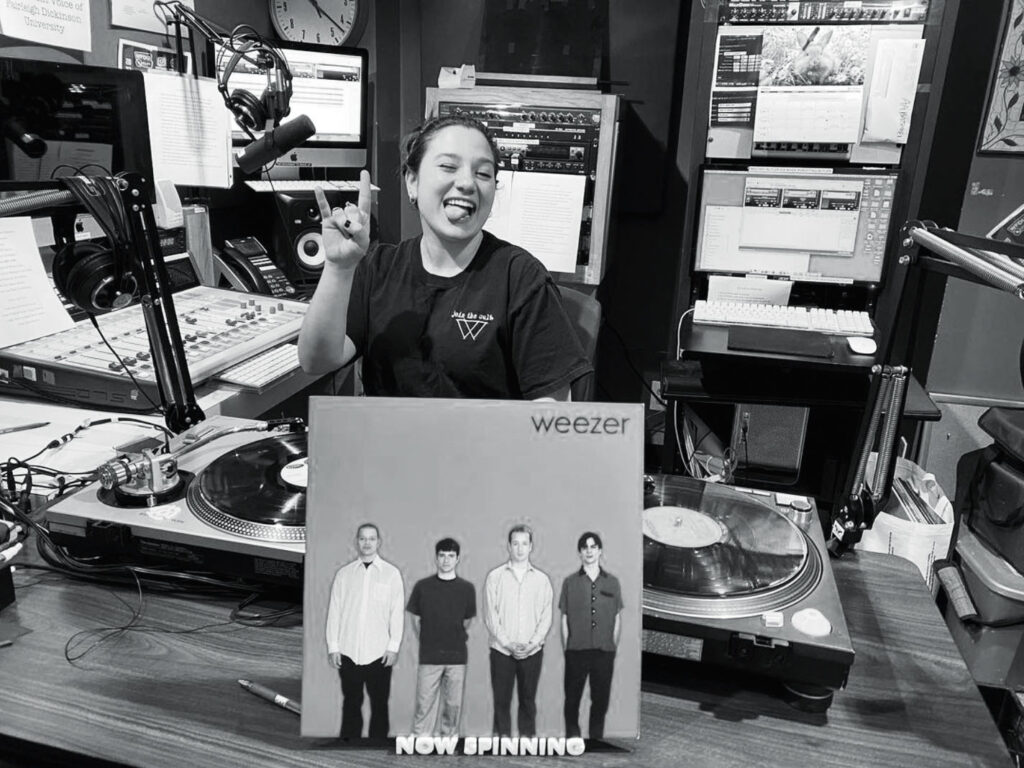 Needle Drop
That's WFDU-HD3 DJ and alumna Kelly Branco, BA'23 (Flor), giving the rock'n'roll salute as she spun a Weezer album, and the radio station prepared to participate in Vinylthon 2023 last spring.
Vinylthon is a fundraiser held by the College Radio Foundation, which supports the next generation of broadcasters. Participating radio stations play only vinyl records for 24 hours. Catch Branco on her show "The Sound," Mondays from 6–9 p.m. on the WFDU or iHeartRadio apps.
@WFDUHD3
---
Send letters, compliments and complaints to FDU Magazine.