Meet the Folks of Fairleigh
Together, They Make Up a Community of Scholars, Educators, Alumni and Staff
By Kenna Caprio and Rebecca Maxon
Inspired by Humans of New York and other storytelling projects, Folks of Fairleigh is a narrative-based series showcasing members of the FDU community. Launched in 2019, the series regularly appears on the University's official Instagram account, @fduwhatsnew. Read on to meet some of the individuals who have been featured over the years!
When he was younger, whenever he watched television or played video games or used his computer, Jonathan Aboky-Djanty, BSEE'22, MSEE'22 (Metro), would wonder: "How does that work?"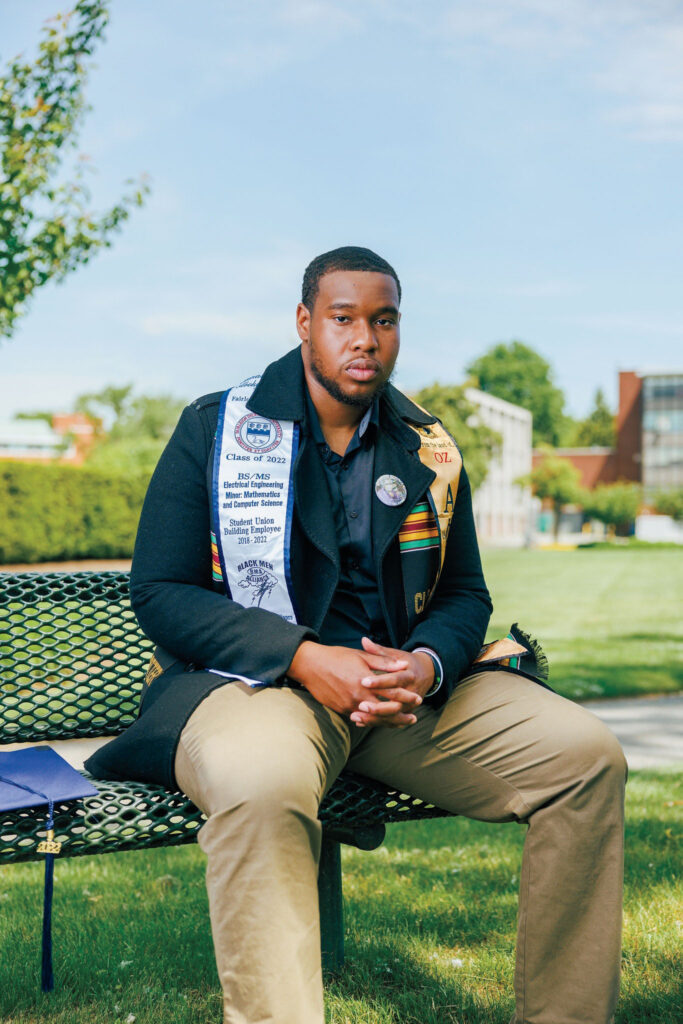 "Electronic devices fascinate me, particularly smartphones and game consoles. The complexities of these devices and the number of things they can control is mindboggling."
His lifelong interest in electronics led him to study electrical engineering at FDU.
"For my senior project, I built a Bluetooth speaker from scratch. It was one of my favorite things that I did in college," says Aboky-Djanty. "College taught me to think outside of the box and to use my problem-solving skills to come to a conclusion. At FDU, I also learned how to act in a professional setting, how to network and how and when to ask questions. All are important skills, essentials for success."
Aboky-Djanty lives in Seattle, Wash., now, and is a product development engineer for Boeing.
As a senior in high school, Suleima Mestanza promised herself that she would get as involved as possible on her college campus. She wanted to shed her timidity and grow into herself as a person. She delivered on the promise tenfold, joining the Student Government Association (SGA), the Pre-Health Professional Club and the FDU Green Team.
"Being elected president of the Student Government Association (SGA) has been such a privilege. It's rewarding to know that people trust you to make positive changes on campus. It can get busy with so many extracurriculars, but it's all worth it," Mestanza says.
In the classroom, she's a hands-on learner focused on biology and pre-med.
"The University has allowed me to become the best version of myself, both academically and through my extracurriculars. FDU has allowed me to continue my passion for science and has given me a great set of professors who care about my future. It has given me the opportunity to network with those professors and health professionals and researchers," she says. "I am a first-generation Latina student, and the University recognizes that. FDU wants me to continue to achieve my goals, and that's something I love. Nothing is impossible here."
"I believe that accounting is the spine of every organization. As an accountant, if I mess up the numbers or journal entries, then it will affect the whole company and could even mean disability or bankruptcy," says Kwin Javelosa, BS'21, MS'22 (Flor).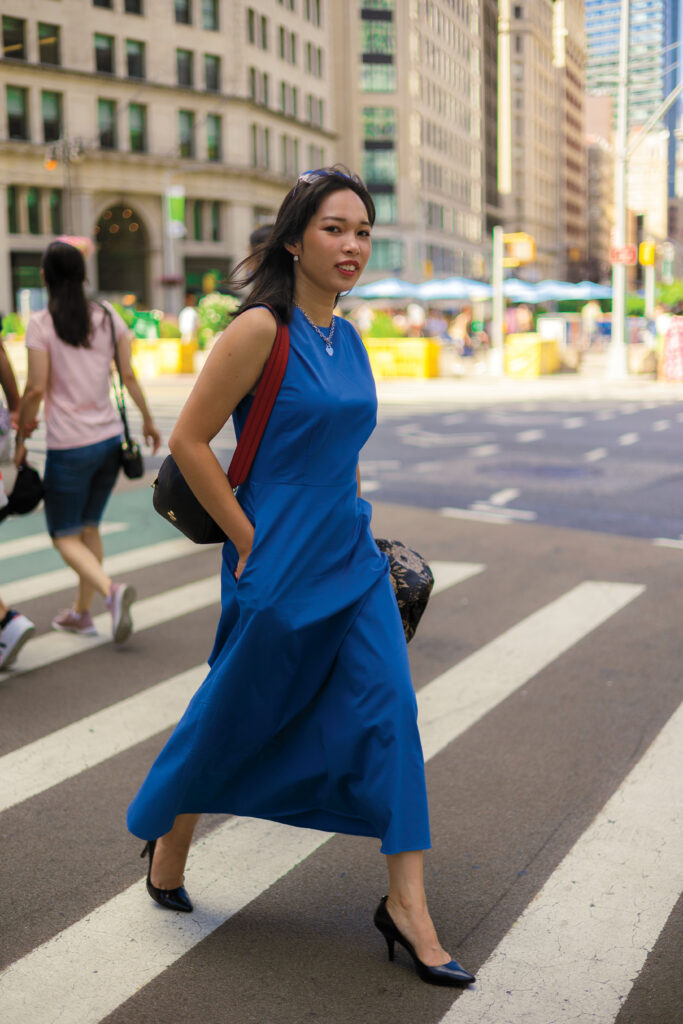 In January 2023, she started as an associate II audit at Grant Thornton, an accounting and advisory firm, in its New York City office.
Eventually, she'd like to live and work in London, England — a dream that started when she studied abroad at Wroxton College for a semester. "Nothing can top my Wroxton experience," Javelosa says. She fell in love with fashion there, too, and when she returned stateside, as a graduate assistant for Silberman College of Business, she managed the Career Closet at the Florham Campus.
"Assisting at the closet gave me freedom to be creative. In accounting, there's a limit to creativity! I appreciate fashion and have used it to boost my confidence and to showcase my personality in the business industry."
William Modica once considered majoring in music in college. (He's been playing piano since he was five!) But then he visited the Florham Campus with his cousin alumnus Jonathan Weitzman, BS'21, MBA'22 (Flor). "Everything clicked. I knew FDU would be my second home."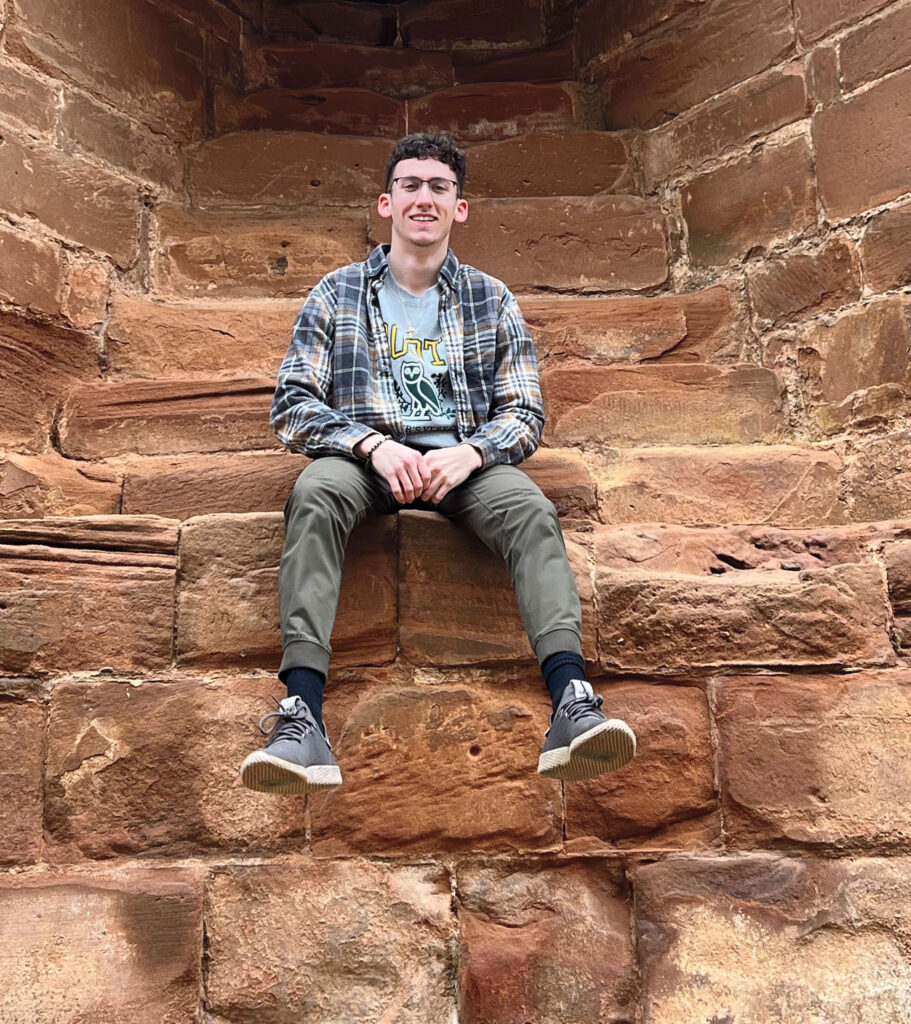 From there, a semester abroad at Wroxton College seemed like his destiny. He even bought a Wroxton hoodie during his first week at FDU.
"I've always been interested in traveling and experiencing cultures around the world," he says.
Going abroad to Europe — he's a member of the Spring 2023 Wroxton class — satisfied his travel bug. He visited Edinburgh, Scotland; Paris, France; and London, England; and took daytrips to more local sites, including Bath, Stonehenge and Oxford.
He spent five days in Italy and five days in Spain during the travel break.
An added bonus — "At Wroxton there are two pianos! One is in the Great Hall (main lobby) and the other is in the beautiful Regency Room!" And there's a grand piano in the Florham Campus' Lenfell Hall. All free to be played!
Meet Cristina Sánchez, a native of Mexico and a Vancouver Campus graduate, who has taken advantage of a career in hospitality to travel the globe.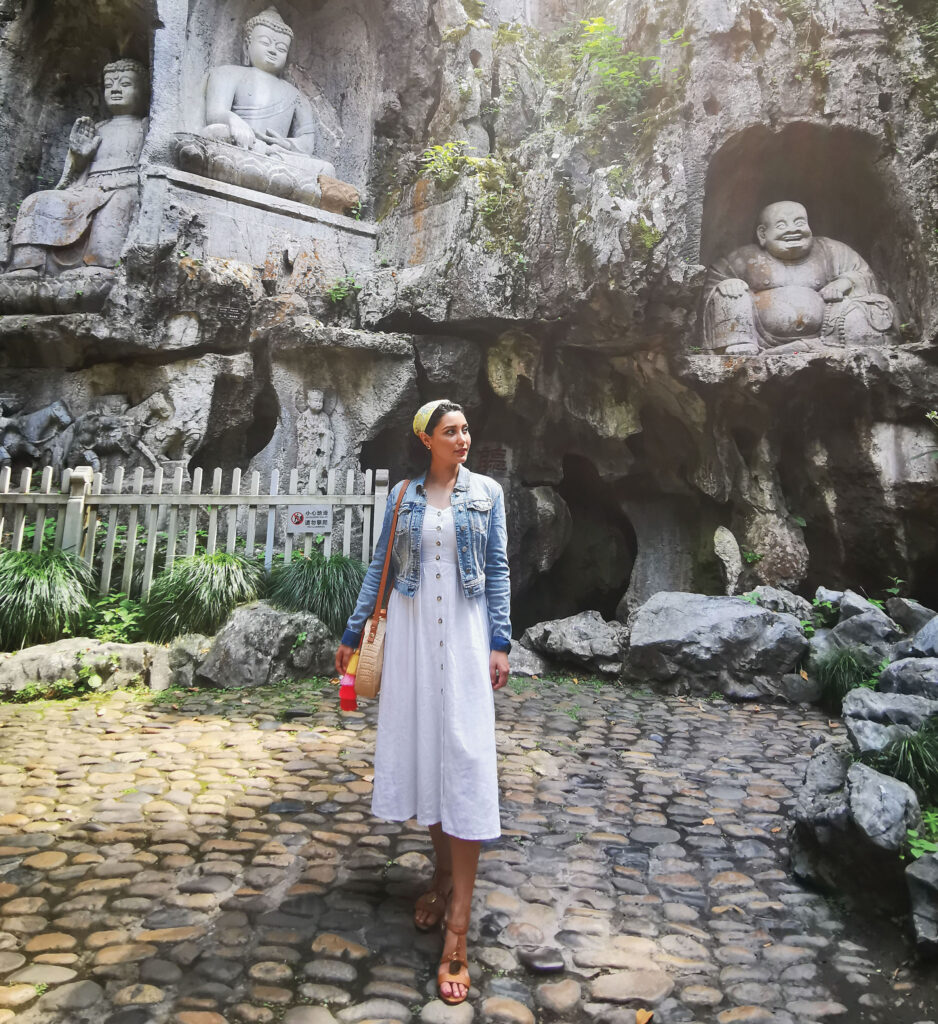 Early in her career, Sánchez landed a job with the Walt Disney World Company. "Working in the 'Happiest Place on Earth' was exactly what I needed." This opened doors for her throughout the hospitality industry.
Sánchez came to the Vancouver Campus after living in Doha, Qatar, and working as a flight attendant. She had taken full advantage of the airline's free ticketing benefit to visit Europe and several other destinations. To date she has visited 66 countries.
"It's been my dream to live in Vancouver since I was a little kid. I love the people, and I love nature. Alberta and British Columbia have so many outdoor activities."
Sánchez is now a customer service manager for Rocky Mountaineer, which runs rail trips in Canada and the United States. "We are a luxury train with glass-domed windows in second-floor compartments that allow our guests to soak in the beauty of the places we visit. The bottom floor has a restaurant with fresh food prepared at the moment."
Happy trails!
Back in 2007, when Jody Reneo joined her daughter, Christina, for a campus tour, she didn't know yet that she would one day be coordinating events for future FDU students.
"I came with her for the first visit to the Florham Campus," she says. Christina applied and was admitted. "She went for Admitted Students Day, and she really fell in love," says Reneo.
A year-and-a-half later, wanting to get back into the workforce, Reneo applied to an FDU job posting online. And she got it! The first to answer prospective student phone calls, among her other duties, Reneo arranges interviews and campus tours.
"The University is a great community. Everyone is very committed to our students," she says. "They make every single day fun. I love hearing about their college lives."
Reneo is now the mother of two FDU alumni — Christina, BA'11, MAT'12 (Flor), EdD'22 (Metro), and Nicolas, BA'15, MA'17 (Flor) — and considers herself an "honorary mother" to the student ambassadors she works with.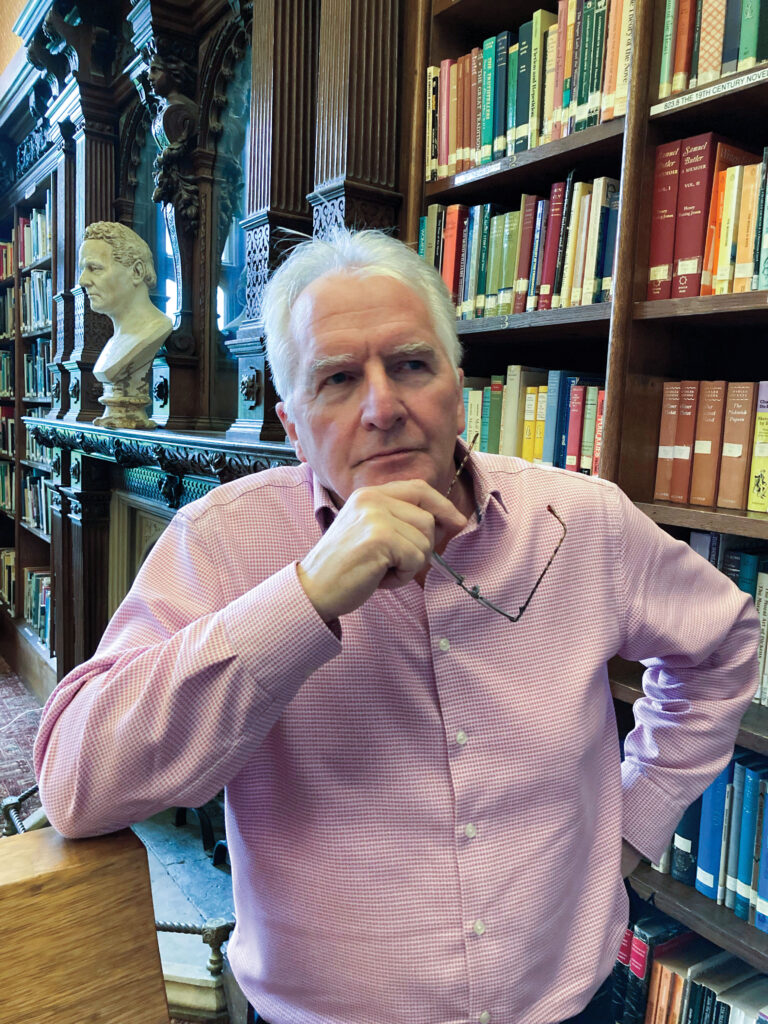 "Find out for yourself," encourages Charles Garrity. He takes pride and pleasure in watching students have "aha!" moments in his class. "I think the students come here with an open mind and an open heart. At the end of the day, [it's my favorite thing] when you see them have that lightbulb moment and start thinking for themselves, which is really important and the hardest thing for anyone to do."
---