Down to a Fine Art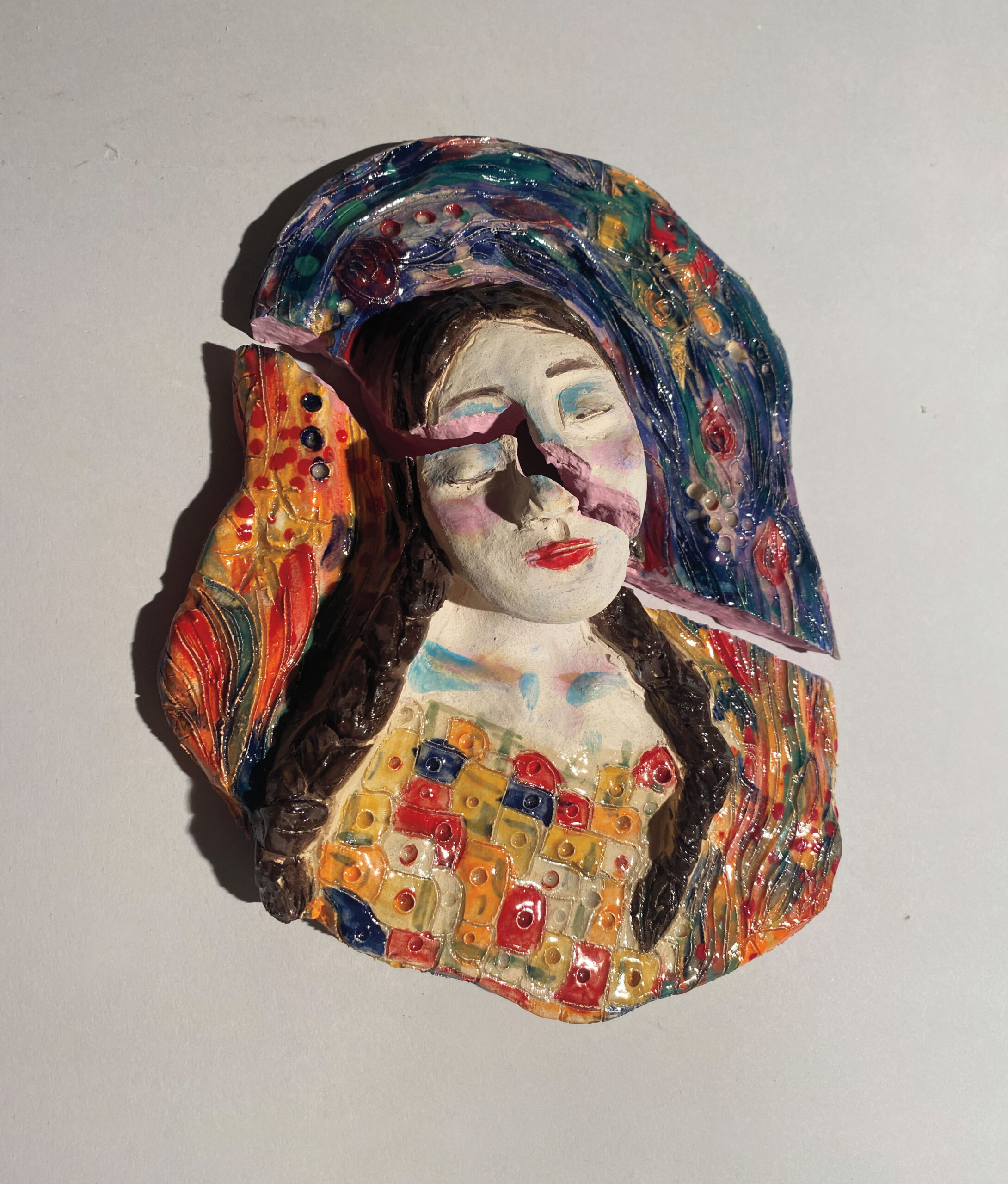 By Kenna Caprio
The annual Student Art Exhibition — part of the multi-week Images Art Festival highlighting student achievements in all School of the Arts disciplines — is a capstone event for studio arts majors and an experiential learning opportunity.
Judy Moonelis and George Cochrane, both professors of fine arts and studio arts, curated the show. They are also co-directors of the fine arts and studio arts program.
Last spring, at the 24th annual show, 40 students showed more than 100 pieces of art, including sculptures, paintings, ceramics and drawings.
Senior fine arts major Anna Stairiker showed her ceramic sculpture, "The Duality of Women."
"It's influenced by the works of Gustav Klimt, specifically his painting, 'The Bride.' I wanted to recreate the female figure out of ceramic material to see how converting Klimt's forms into a 3D work impacts message and tone," Stairiker says.
"I am interested in portraying my own experience as a woman to contribute to the vast female narrative within art. This piece is divided, each side representing the masks a woman wears to survive. The warm tones are symbolic of the strong front a woman shows for the sake of others, the cool tones represent the hardships and suffering she hides."