With Precollegiate Program, Middle- and High-school Students Can Discover STEM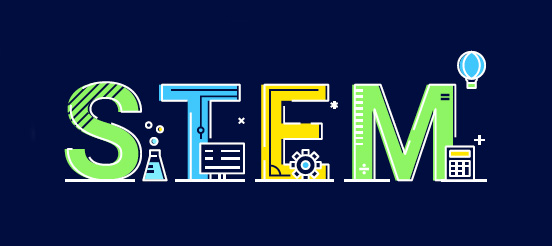 By Anne Sherber
Through the Precollegiate STEM Discovery Program, the University and its partners have created a pipeline for students interested in the science, technology, engineering and mathematics (STEM) fields.
It's one of many opportunities extended to younger students in local communities that the University prides itself on.
More than 2,000 precollegiate students have participated in the STEM Discovery Program, now available to students in six North Jersey communities.
Launched in 2005 at Paterson (N.J.) High School, the program recognizes and supports middle- and high-school students from underserved communities as they discover pathways to professional success in STEM.
Initially limited to a single school, the program has expanded several times in its 17 years, including when, in 2012, Mathematics Enrichment Through Applications, a program emphasizing the role of math in STEM fields, was added, with students from other districts invited to apply.
Other initiatives include the Computing and Security Enrichment Outreach Program; Girls Exploring Engineering, created as a response to the underrepresentation of women in engineering and research fields; and the Python STEM Scholars Program — sponsored by the United States Army Combat Capabilities Development Command Armaments Center — which enables high-school juniors to take an online, three-credit course in the Python programming language.
Undergraduate and graduate students from FDU's Lee Gildart and Oswalt Haase School of Computer Sciences and Engineering work as program assistants, which is especially meaningful to the participating middle- and high-school students.
The program's recent expansion would not have been possible without the generous support of corporate and foundation partners, including the Arconic Foundation, Bayer Fund, BD, Best Buy Foundation, Engineering Information Foundation, 3M Foundation, Kinder Morgan Foundation and Provident Bank Foundation, among others.
According to Samantha Plotino, MAS'14 (Metro), executive director of Provident Bank Foundation, the goals of the STEM program closely align with those of the foundation. She says that education is one of the three tenets of the bank foundation, and that it is particularly interested in supporting innovative programs that expand access to underserved and disadvantaged populations.
"Ninety percent of students who participate attend college," she says. "It opens doors for students. It can be hard to imagine yourself in a career that you don't really understand."
To date, the foundation has invested more than $40,000 in the program.
"The foundation looks to work with organizations that are inclusive, ethical and empowering. And we certainly find those characteristics at FDU," says Plotino.