Graduate Certificate: Cybersecurity Administration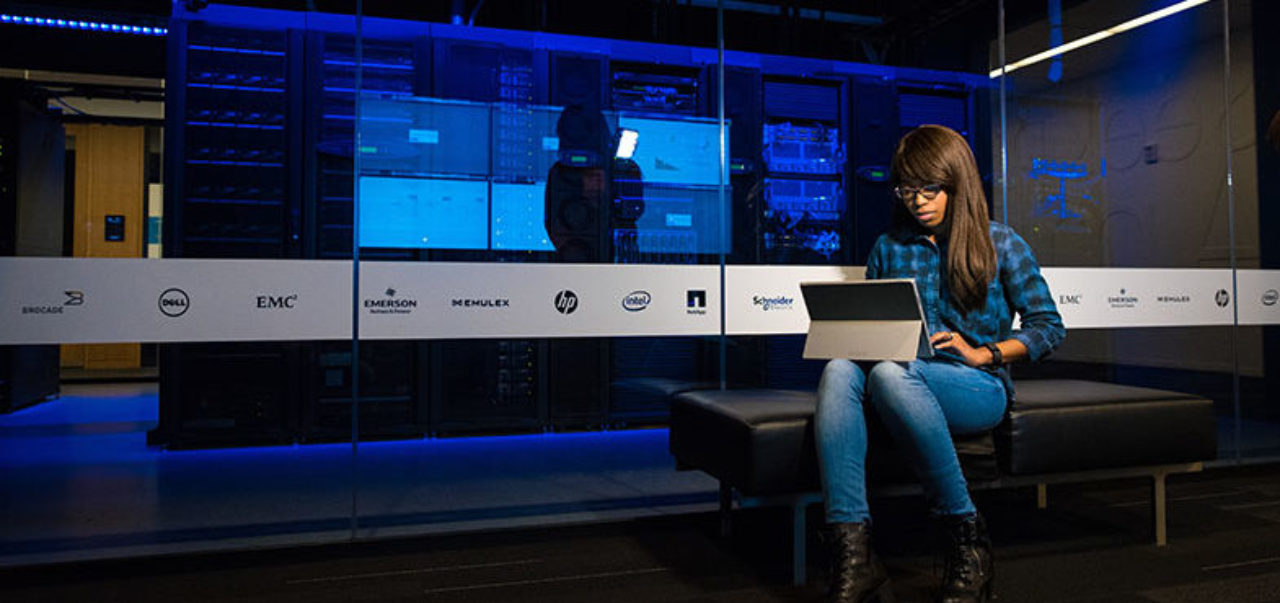 | Register Today! | M.S. in Cyber and Homeland Security Administration |
With organizations all over the world struggling to respond to the emerging wave of global cyber threats, the field of Cybersecurity has rapidly risen to prominence. Demand for skilled professionals in this cutting-edge field is soaring and employers are looking to recruit and train the best talent available. Fairleigh Dickinson University's brand-new, three-course Certificate in Cybersecurity Administration aims to equip today's professionals to become a part of this fast-paced, rewarding industry. Whether you're a Manager looking to understand and improve your company's Network Security Infrastructure, an IT professional looking to enter the field of Cybersecurity or an Executive looking to get a thorough understanding of cyber threats, this unique certificate program ensures you have the skills you need to meet any challenge. 
The program emphasizes lab-based, hands-on learning and real-world case studies that enhance your ability to hit the ground running. FDU's state-of-the-art Cybersecurity lab allows students to progress from learning basic foundational concepts through to making strategic decisions on your organization's Infrastructure Security and Networks.
These courses may be applied to the MS in Cyber and Homeland Security Administration degree program.
Each course is administered online in an asynchronous format and runs for three weeks during the summer. The program fee is $250 per course. 
Certificate curriculum
Students may take one, two or all three of the following courses. The successful completion of all three courses is required to earn the certificate. Each course counts for one credit toward an FDU degree.
CYBA1001.E1D – Introduction to Networking and Internet Traffic Flow (June 1-June 19, 2020)
In this course, students explore the basic structure of the Internet and the fundamental concepts behind networks both large and small. The course teaches basic concepts of how devices communicate on the Internet and how physical components such as routers, switches, firewalls, Web servers and DNS make up the backbone of the Internet. This hands-on course emphasizes lab-based learning.
CYBA1002.E1D – Infrastructure Security and Administration (June 22-July 10, 2020)
This course examines the science of designing and implementing Secure, Robust and Efficient Infrastructure for your organization. Whether your organization is migrating to a Cloud platform or developing its own private cloud, building a secure foundation is critical to your organization's long-term success.
CYBA1003.E1D – Cyber Forensics and Threat Mitigation (July 13-July 31, 2020)
This course explores how and where cyber threats emerge and how these threats can be traced back to their originators. It also delves into real-world threat mitigation and emergency threat response techniques for organizations large and small.
Instructor
Sai Sankar is currently the Research Coordinator for STEM programs at FDU's Petrocelli College and is an adjunct instructor. He was responsible for designing and building the University's network security simulator lab. This sophisticated physical network lab simulates every node of our modern Internet infrastructure and the security challenges of managing such a large system. Mr. Sankar holds a bachelor's degree in Engineering and an M.B.A. His M.B.A. thesis explored Internet connectivity through satellite networks.
Contact Information
For program content inquiries: Sai Sankar, Research Coordinator