UN Internship Opportunities
Are you thinking of entering the world of diplomacy and public policy? An internship at the United Nations, an affiliated office, or NGO could be the ideal start for you.
Office of Global Learning Pre-Application for United Nations related internship/volunteership requirements:
Must have a 3.0 GPA or higher
Must be a second semester sophomore or higher
United Nations Internship Application Process  
Review the

available internships (careers.un.org)

at

the United Nations careers website. Click on the Internships tab. 

Send

 

internship

 information, your

resume, and one-page essay about yourself

to both:

 
United Nations Affiliated Offices
These organizations offer semester-long and summer internships. Please see the different opportunities below and contact us in order to learn more.
Global Virtual Internships
Now is the perfect time to engage in meaningful international experiences from the safety of your own home. With the right company, a virtual internship can provide many of the same benefits that come with travel. It is a chance for you to build upon your intercultural communication skills, learn how to navigate time zones and deadlines across continents, and build an international network.
You can do all of this, while earning three FDU credits as well, through FDU's latest partner, Connect-123. The video explains how this innovative opportunity works.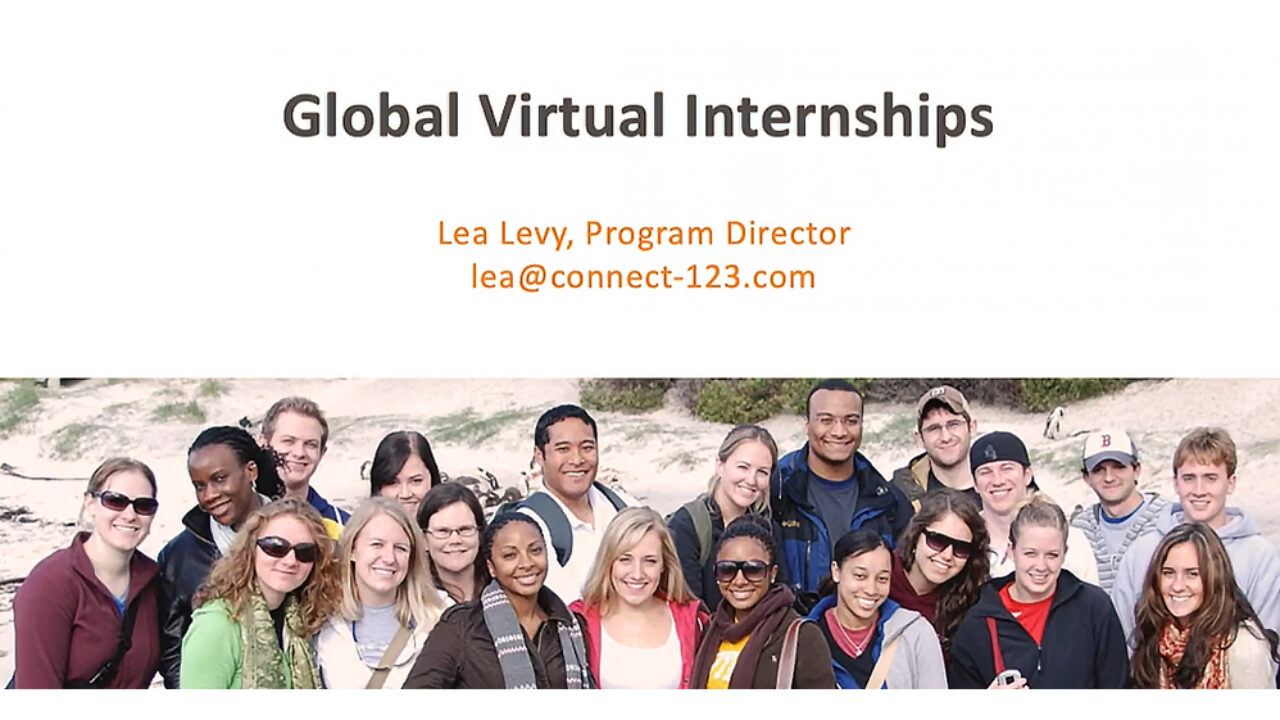 Build remote work skills valued by employers with a global virtual internship organized by FDU partner Connect-123. Placements are aligned with your interests and career goals and during the program, Connect-123 provides personalized support and professional development via group workshops and coaching sessions.  FDU credit is available and FDU students receive a program discount.  For more information and to apply, contact Connect-123 Global Internship Programs.
FDU is pleased to serve as the School of Record for Connect-123 providing academic credit for qualifying internships.
For more information contact, Anne Miksza Perry, amiksza@fdu.edu.
Contact Information
Campus Information
Metropolitan Campus
1000 River Road
H-DH2-15
Dickinson Hall 2155
Teaneck, NJ 07666