Vancouver Campus Faculty and Staff
The preparation of world citizens through global education rings very true at FDU's Vancouver Campus. We are privileged to have faculty and staff who come from all around the globe: from the British Isles, China, South Africa, Iran, Colombia, Germany, Russia, Korea, India, Nigeria, Turkey, Uganda, Sierra Leone, Mexico, and even Canada and the United States of America. Students will be earning degrees in a Canadian city, taught by faculty from all corners of the globe.
A total of 39 different languages are spoken on campus by staff and faculty so the chances are pretty strong that we may be able to serve you in your home language. The following languages are spoken on campus:
| | | |
| --- | --- | --- |
| English | Acholi | Afrikaans |
| Albanian | Arabic | Burmese |
| Cantonese | Chinese (Traditional) | Creole |
| Dutch | Farsi | Filipino |
| Flemish | French | German |
| Greek | Hindi | Icelandic |
| Irish | Italian | Japanese |
| Korean | Latin | Luganda |
| Mandarin | Mandingo | Marathi |
| Mende | Persian (Farsi) | Portuguese |
| Punjabi | Russian | Spanish |
| Swahili | Swedish | Tamil |
| Temene | Turkish | Urdu |
Faculty
In keeping with the university's mission of preparing world citizens through global education, the Vancouver Campus faculty hail from all corners of the globe. We are privileged to have faculty from India, Canada, South Africa, Peru, Sierra Leone, Uganda, Indonesia, Hong Kong, China, Italy, Myanmar, Turkey, Macao, Iran, Turkey, Algeria, England, Philippines, Morocco, United States, Germany, and Ireland. Our students are fortunate to experience multiculturalism at every stage of their education at the Vancouver Campus.
Staff
DAVID O'REILLY
David O'Reilly, Deputy Campus Executive, brings more than 30 years of experience in post-secondary education to the Fairleigh Dickinson University-Vancouver campus where he is responsible for the Pre University and Pre Master's programs, Academic Support Services, and strategic oversight of campus finance and operations functions.
David has designed, developed, and delivered numerous academic and business training courses both in the traditional classroom setting and for electronic media. He has also taught a variety of business and economic courses at the university undergraduate level.
Before joining FDU, David was the Director of a Liberal Arts Diploma Program at a private Canadian College, where he was responsible for all aspects of program and curriculum development. David also spent almost 4 years in Japan working with Clarke Consulting Group where he developed and implemented training programs in Fortune 500 companies.
David has received his MBA from Simon Fraser University and his Bachelor's Degree in Commerce at University College Dublin. He has lived and worked in Ireland, Germany, Canada, USA, and Japan and has traveled extensively throughout Asia and Europe.
David speaks fluent English and has a basic knowledge of Japanese and Irish.
Contact Information
(604) 648-8112
+1 (877) 338-8002
MARIA ELIZABETH TORRES CONCEPCION
Maria Elizabeth Torres Concepcion, Office Manager of Vancouver Campus and Senior Assistant to the Campus Executive, joined Fairleigh Dickinson in September 2017. She recently received her Master of Public Health degree from Fairleigh Dickinson University (FDU)- Metropolitan Campus in 2021. She obtained her Master's degree in Administrative Science specializing in the field of Global Health and Human Services Administration from FDU Vancouver Campus in 2017.
She completed a Bachelor's degree in Medical Technology from Cebu Doctors' University, a Doctor of Medicine from the Cebu Institute of Medicine, and a Diploma in Professional Education in the Philippines. Beth finished her residency training in Ophthalmology at Makati Medical Center.
Beth worked as a physician and gave lectures to healthcare professionals including nurses, physical therapists, optometrists, and medical transcriptionists. She volunteered in medical and surgical missions in various regions in the Philippines.
As a student, Beth volunteered in both on and off-campus activities. She worked as a part-time Accounting tutor on campus. She was always on the Provost's List and was chosen as the Masters' Student Representative during the commencement ceremony in May 2017. She worked as a volunteer in the Stroke Recovery Association of British Columbia (SRABC) and eventually hired as the Branch Coordinator in both SRABC Templeton and SRABC North Burnaby branches.
Beth has worked as a full-time administrative staff in FDU Vancouver Campus since September 2017. She is also an adjunct professor at FDU Vancouver. She works as an adjunct lecturer and delivers lectures in Health Care Administration and General Arts and Sciences in other institutions in Vancouver.
Beth speaks fluent English and Filipino (Tagalog and Cebuano).
Contact Information
(604) 648-8112
+1 (877) 338-8002
KEVIN ATKINSON
Kevin Atkinson,  Network and Systems Manager, joined Fairleigh Dickinson in December 2020. With over 30 years of experience in the IT industry both as a corporate employee and consultant, having responsibilities that include; IT management, high-performance computing, networking, enterprise data storage, data center planning, and software quality assurance.
He has multiple certifications covering the areas of; networking, servers, telephony, and enterprise storage.
Kevin participates in Toastmasters and volunteers with Kids up Front.
Contact Information
(604) 648-4486
+1 (877) 338-8002
ESTREF RESULI
Estref Resuli, Senior IT Specialist, is originally from Albania.
He obtained his Bachelor's degree in Electrical Engineering from the Polytechnic University of Tirana.
After 12 years of progressive experience in the Albanian Power Corporation (KESH) where he held various positions from field engineer to Managing Director of the regional power utility company, he moved to Canada. He studied Network Administration and Security Professional – a joint program at UBC/BCIT in 2010-2011 where he graduated with distinction.
He is an MCITP (Server), CCNA and holds several Comp TIA, Linux, and wireless CWNA certifications.
Estref enjoys reading, chess, soccer, and tennis. He also volunteers with the Eaglesland Albanian Society of BC. Estref speaks Albanian and English.
Contact Information
(604) 648-4486
+1 (877) 338-8002
CORALIA PALACIOS
Coralia Palacios, IT Assistant, is originally from El Salvador. After a two-year Business Engineering program back in El Salvador, in 2016 she moved to Canada. She graduated from Fairleigh Dickinson University with a Bachelor in Information Technology with a minor in Business Administration.
During her years she was part of the Vancouver Global Scholars program and also worked part-time as a Student IT assistant.
Coralia enjoys reading, cooking, and watching movies in her free time. She is fluent in English and Spanish.
Contact Information
(604) 648-8112
+1 (877) 338-8002
GILLIAN HARTINGER
Gillian Hartinger serves as the Human Resource Advisor at Fairleigh Dickinson University, Vancouver Campus, bringing over 6 years of HR experience to the team.  Gillian is the main point of contact in regards to Human Resource related matters for the Vancouver Campus. 
Prior to joining FDU, she managed the Human Resource function for a non-profit organization and worked as a Human Resource Analyst within the agriculture sector.
Outside of work, Gillian donates her time in activities such as providing résumé critiquing services and interview practice skills to those who may find themselves unable to have the service otherwise.
Contact Information
(604) 648-4425
+1 (877) 338-8002
CECILLE O. ROSADA
Cecille O. Rosada, Accounting Office Clerk, holds a baccalaureate degree in Accountancy and a graduate degree in Master in Management.  She was also a Certified Public Accountant from the Philippines. 
Cecille started as a banker in the Philippines until the call to teaching beckoned her.  She first started as an adjunct professor and got promoted to being a department chair and a school of business dean.  As a department chair, she successfully rehabilitated the Accountancy program of the school, produced a top-notcher in the board examination and as a result dramatically increased its school national board passing rate. 
Currently, Cecille continued her passion in accounting work and joined FDU's Finance Department.  She also teaches finance course in the MAS program.
Contact Information
(778) 726-4021
+1 (877) 338-8002
JOBIN MOJTABAVI
Jobin Mojtabavi, Director of Student Services, has lived in Vancouver for over 17 years. Jobin received his Bachelors of Human Kinetics from the University of British Columbia, where he was a leader on campus as an Executive Member of the Human Kinetics Undergraduate Society and the Kappa Sigma Fraternity. Jobin received his Master of Administrative Science from Fairleigh Dickinson University in 2013. Jobin is also an alumnus of two academic honor societies at UBC — the Golden Key Academic Honor Society and the Order of Omega Honor Society.
Jobin has several years of student admissions experience, having previously served as Western Canada's Marketing Manager for the world's largest test educational company.
In his free time, Jobin enjoys coaching basketball, volunteering, reading, golfing, and water-skiing. Jobin is fluent in English and French and speaks basic Farsi.
Contact Information
(604) 648-8112
+1 (877) 338-8002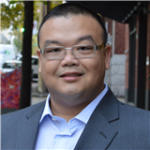 JEFFREY LEE
Jeffrey Lee, Associate Director of Career Services, has over 10 years of combined experience in career guidance, training, employer relations, recruitment, and personnel development. Jeffrey's goal at FDU-Vancouver is to prepare students and alumni for maximum job readiness, counseling students to ensure they are headed towards their career and employment goals, and work through employment barriers by developing employment plans and connecting them to employers and resources.
Jeffrey has worked as an Employment Counselor and Job Developer at WorkBC Employment Services Centres providing customized job search and career coaching services to clients ranging from new job seekers to experienced professionals. Through the center, Jeffrey had co-organized a job fair that had attracted more than 30 employers and 1500 attendees. He has also worked with non-profit immigrant services organizations, educating new and skilled immigrants in workplace culture and employer networking. Jeffrey is actively involved in lower mainland civic boards of trade events and has invited a number of companies to provide career information talks to the organizations he has worked at.
Jeffrey received his Bachelor of Arts degree from Simon Fraser University, majoring in Psychology and is a Certified Career Development Practitioner. Jeffrey is a member of the BCCDA (British Columbia Career Development Association) and CACEE (Canadian Association of Career Educators and Employers). Jeffrey's areas of expertise include:
Job Development/Industry Liaison
Career Counselling
Cover Letter and Resume Design
Social Media Marketing and Branding
Labour Market Information Research
Interview Coaching
Recruitment
Workshop Development and Facilitation
As a local Vancouverite born and raised in Vancouver, Jeffrey enjoys the weather and nature that this beautiful city provides. In his spare time, Jeffrey enjoys hiking, cycling, badminton, cooking, and spending time with his energetic twin children. Jeffrey is fluent in English and Cantonese.
Contact Information
(604) 648-8112
+1 (877) 338-8002
JUNE CHO
June Cho, Career and Student Services Assistant, is an FDU alumnus who graduated with a Masters of Administrative Sciences degree in Human Resources in 2016. June supports the operational and administrative needs of the Career Services and Student Services departments.
June has experience working in the recruitment sector as well as a Career Coach in a career preparation academy, assisting international students in resume development, career exploration, job search, and interview strategies. Prior to coming to Canada, June also served as a Project Manager in the vocational education field in Taiwan, specializing in training and development course design.
As a Certified Career Development Professional (CCDP) Candidate, Certified MBTI Practitioner and Certified Career Strategist (CCS), June supports students from an array of professional and personal backgrounds to increase their career readiness and to make informed career decisions.
June speaks English, Mandarin, and Taiwanese.
Contact Information
(604) 648-8112
+1 (877) 338-8002
NATALIA KHARITONOVA
Natalia Kharitonova, Director of Admissions, is originally from Russia (Magnitogorsk) and brings to FDU extensive administrative experience in higher education. As a Provost Scholarship recipient and a summa cum laude Bachelor of Arts graduate in English and German languages (1996) she started her career at her alma mater Magnitogorsk State University (MaSU) where she worked in different positions from a Teaching Assistant at the Foreign Languages Chair to the English Specialization Coordinator at the Department of Information Technology. She also worked as a Head Administrator and Program Coordinator at a private business school.
After completing the post-graduate program on Theory and Methodology of Higher Education at MaSU (2002) and defending a dissertation on Developing Professional Competence of Future Teachers through Intercultural Communication was awarded a Candidate of Science Degree in Pedagogics (PhD equivalent in Russia). After being appointed an Assistant Professor at MaSU she taught Business English and English for Computing credit courses in 2003-2005.
After moving to Canada, Natalia joined FDU in 2007 when FDU-Vancouver campus just opened and worked in different administrative positions in Enrollment Services and Admissions. She participated in establishing FDU-Vancouver admission practices and procedures, served as a Secretary to FDU Admissions and Scholarships Committee.
Natalia's interests lie in professional education, multiculturalism, psychology, fine arts and history. She is passionate about helping students become world citizens through global education. Natalia speaks Russian, German, and English.
Contact Information
(604) 648-8112
+1 (877) 338-8002
JULIANA FIORENTINO
Juliana Fiorentino, Associate Director of Admissions, is an FDU-Vancouver Alumna, graduated with a B.A. in Individualized Studies with a concentration in Business in 2011. Juliana also holds a degree in Psychology from the Pontifical Catholic University in Brazil.
Juliana thinks it is important to get involved in society, so she is constantly pursuing opportunities to make contacts and engage in her community. She was the President of the FDU Student's Association for the term 2010-2011 and was an orientation leader to the new students for the summer semester of 2010. Furthermore, she has been helping to recruit students from Brazil to pursue their dream of a North American degree. Juliana is very proud to have her name put on the Honors list throughout her program at FDU.
Juliana enjoys working with people, learning about other cultures and traveling. She lived in the United States for over 3 years and has visited many countries in Europe. She finds FDU a perfect place to meet the "world" for its multiculturalism.
Juliana brings to FDU over 8 years of experience in various capacities including human resources, education, and customer service. Juliana is fluent in Portuguese and English.
Contact Information
(604) 648-8112
+1 (877) 338-8002
NATSUMI OTSUBO
Natsumi Otsubo, Admissions Assistant, joined the FDU Vancouver campus in 2017. Born and raised in Japan, she has always had a strong interest in overseas cultures since childhood. She studied English in the United Kingdom, Australia, and Canada and obtained TESL (Teaching English as a Second Language) Diplomas in Vancouver, BC. Whilst completing her Bachelor of Arts in British and American Studies in Kyoto, Japan, Natsumi enjoyed engaging in volunteer activities to help immigrants with their study at a local elementary school.
Natsumi has been in the field of education for over 9 years and loves being able to see positive outcomes and growth in students. Most recently, she worked for a private college in Vancouver for several years. Her responsibilities included recruiting Japanese students and advising students with their studies. She was also an instructor in one of the major ESL schools in Japan, where she taught English to a wide range of age groups.
Natsumi enjoys working in FDU Vancouver with its friendly and supportive environment and the diverse backgrounds of the students, faculty, and staff. Natsumi speaks Japanese and English.
Contact Information
(604) 648-8112
+1 (877) 338-8002
JOAO CAMARA
Joao Camara, Admissions Assistant, originally from Rio de Janeiro, Brazil, Joao Camara moved to Canada and joined Fairleigh Dickinson University- Vancouver Campus as a student in 2016. During this period, Joao applied as an on-campus student worker and performed various administrative roles. In 2018, after earning his Master's degree, Joao worked as an administrative assistant and got the position as an Admissions assistant in the FDU Vancouver Campus.
Before moving to Canada, Joao lived and studied in the United States, where he graduated from Murray State University in Kentucky earning a bachelor's degree in commerce and leadership. During this period, Joao was a member of the Murray State Racers' tennis team, playing in the NCAA Division 1.
Joao's interests include sports and reading. Joao is a big tennis fan and also loves to watch the Brazilian national soccer league on TV. Joao speaks fluent English and Portuguese.
Contact Information
(604) 648-8112
+1 (877) 338-8002
LARISSA ANTUNES
Larissa Antunes, Admissions Assistant, is an alumni student from Fairleigh Dickinson University – Vancouver Campus. She graduated from the Masters in Administrative Science program with a specialization in Global Leadership in 2019. She started as a student worker and became a staff member of the FDU Admissions department in 2019.
She holds a Bachelor of Architecture and Urban Planning from Universidade Federal do Rio Grande do Norte (UFRN – Brazil). As an intern, Larissa participated in the academic research studies on Design Project Technics and Design Representation Methodologies called Projetar (2006-2007). After that, she studied Project Management, following guidance from the Project Management Institute, and completed an MBA degree at Fundação Getulio Vargas (FGV) in Brazil. Prior to her moving to Canada, she worked in Project Management for over 8 years in private and public sectors in her home country.
Larissa has been working in the international education field in Vancouver since 2017. She is happy to be part of the team that supported her as a student and believes that it is her time to contribute to the international admissions team with empathy for the applicants' needs. She understands that each student contributes to a unique and relevant experience for the FDU community. She is very passionate about diversity and multiculturalism and sees the university environment as a perfect opportunity to develop her soft skills in that direction.
Larissa speaks fluent English and Portuguese and can handle communication in Spanish as well.
Contact Information
(604) 648-8112
+1 (877) 338-8002
AMY YAN
Amy Yan, Director of Marketing and Recruitment, was born in the most beautiful coastal city of Yantai in China and has been living in different places including Guangzhou and the capital city of China, Beijing. She obtained her B.S. Degree in Engineering from the Agricultural University of China and graduated as the top honors student. Before moving to Canada, Amy lectured at the Guangdong Machinery & Electricity College in Guangzhou where she published "Engine Principle" that soon became a successful college textbook.
In Canada, Amy has worked in registration, recruiting, marketing and student services for the New York Institute of Technology, Athabasca University/Century College as well as the operations director for NASE-Pattison Education Group. Amy brings to FDU-Vancouver her vast experience working with local and international students and educational institutions and partners.
Amy really enjoys the fulfillment of helping students with their future planning and has the passion to inspire them to live a life of significance through proper education. Amy speaks English, Mandarin, and Cantonese.
Contact Information
(604) 648-8112
+1 (877) 338-8002
GI EUN (JEANETTE) LEE
(Jeanette) Gi Eun Lee, Associate Director of Marketing and Recruitment, is originally from Seoul, South Korea and she has been in Canada for 11 years. Jeanette recently obtained her Masters of Business Administration from the New York Institute of Technology and has B.B.A with a concentration in Marketing.
In Canada, Jeanette has worked in many parts of the education industry. Her primary experience is in teaching ESL courses with the focus of iBT-TOEFL preparation. She personally helped more than 80 students to prepare for universities in the U.S & Canada and prestigious high schools in Korea. Moreover, she wrote a number of student workbooks for children's literature. Jeanette also has experience in administration and marketing in a student services company, where she had to assist with the launch of a new language school in Seoul, Korea.
Jeanette enjoys working to help students to achieve their academic goals and she believes that the role of education is to encourage students and shape their future. Jeanette speaks fluent English and Korean.
Contact Information
(604) 648-8112
+1 (877) 338-8002
RAFAELA FREITAS
Rafaela Freitas, Assistant Director of Marketing and Recruitment, has over seven years of work experience in the Education Industry in Canada. She has received a Bachelor of Communication with a minor in Journalism and a Post Degree Diploma in Organizational Communications. Before coming to Canada, Rafaela worked as Corporate Communications and Media Relations Specialist in a variety of industries, including the automotive sector, entertainment, arts, hospitality, and others. 
Rafaela spent a year studying abroad in Australia, where she became very passionate about international education. Before joining FDU, Rafaela worked in private ESL training institutions where she recruited students to study in Canada. She is excited about helping students to adapt to their new life, seeing students develop and progress in their potential, helping students achieve their goals, fulfill their dreams, and celebrate their victories. 
In her free time, Rafaela enjoys taking care of her plants, watching TV series, listening to audiobooks, running, exploring new coffee shops, traveling, and learning about new cultures. 
Rafaela speaks fluent English, Portuguese, and she is currently learning Spanish. 
Contact Information
(604) 648-8112
+1 (877) 338-8002
JESMIN SUBBA
Jesmin Subba, Student Recruitment Officer, joined Fairleigh Dickinson University in September 2019. She received her Bachelor of Arts in Women and Gender Studies with a minor in Psychology from the University of Saskatchewan. It was in her university days where her passion and contribution to student leadership led her to win the Residence Life Student Leadership award and Student Life Platinum Service award. 
Jesmin brings along over four years of post-secondary work experience where she has coordinated student acceptance in residence, organized various student orientations/events, managed paraprofessional staff, trained, facilitated and led workshops, and mitigated over 100 students' cases.
Her goal at FDU Vancouver is to educate prospective students about FDU, help bring in more partnerships with different colleges and implement innovative methods to extend the reach of FDU presence. 
Jesmin speaks fluent Nepali, English, and Hindi. 
SAHYRA LORA NOVA
Sahyra Lora Nova, Reception/Administrative Assistant for Marketing & Recruitment, arrived in Vancouver in 2014 from her hometown of Santo Domingo in the Dominican Republic. However, she considers herself a citizen of the world. Sahyra finds cultural awareness to be a much-needed trait in today's world, and what better way to develop it than to immerse oneself and to gain first-hand experience.
After completing her secondary education in the Dominican Republic, Sahyra completed a year-long exchange program with AFS Intercultural Programs in Belgium. Sahyra then moved to Canada to pursue her post-secondary education at Fairleigh Dickinson University – Vancouver Campus.
Striving for her cultural diversity goal and taking advantage of FDU study abroad opportunities, Sahyra pursued a study abroad program at the FDU Florham campus, as well as an exchange program with Zeppelin University in Germany. She graduated in 2017 from FDU Vancouver Campus with a Bachelor of Arts in Individualized Studies, with a specialization in Hospitality and Tourism Management.
During her time at FDU, Sahyra worked part-time as a Student Services Assistant. She was also an active member of the Rotaract Club of Vancouver, Yaletown, Global Leaders Toastmasters Club, and represented DAAD as a Young Ambassador in North America.
Sahyra speaks Spanish, French, and English.
Contact Information
(604) 648-8112
+1 (877) 338-8002
ARLETTE HERNANDEZ
Arlette, Director of Enrollment Services, moved to Vancouver in 2004. In 2008 Arlette graduated from Capilano University with an Associate's Degree in General Arts. In 2010, she also graduated from Simon Fraser University with a Bachelor's Degree in Communications. In 2013, Arlette obtained her Masters in Administrative Science in Global Leadership from Fairleigh Dickinson University.
Arlette is originally from Tabasco, Mexico and came to Canada as an international student. At the age of fourteen years old, she moved to Madrid, Spain, where she studied high school and experienced for the first time the journey that is to live in a new country. Living in Madrid gave her the opportunity to travel all over Europe and learn about different cultures.
In her free time, Arlette practices her public speaking skills as part of Toastmasters. Arlette speaks fluent Spanish and
Contact Information
(604) 648-8112
+1 (877) 338-8002
KARLA ENRIQUEZ
Karla Enriquez, Enrollment Services Administrative Assistant/Graduation Specialist, is originally from Mexico. She is a dynamic and positive person, passionate about providing exceptional customer service. Karla has several years of experience in office administration and has built her career in a variety of areas such as education, finance, marketing, event management, customer service, and business.
She received her Bachelor of Administration of Tourism Enterprises from Cristobal Colon University – Veracruz, Mexico.
Prior to moving to Canada, Karla had worked as an Administrative Manager for Santander Bank, a globally recognized corporation with 133 million satisfied customers and branches all around the world.
Karla moved to Canada 3 years ago, she started working as an International Student Advisor for ILSC Education Group – one of the biggest ESL Schools in Canada. Karla quickly discovered that she really enjoys the cultural diversity and interaction with students that an international school provides. Therefore, she decided to remain working in the Education industry, specifically in the Post-Secondary Education sector.
Previous to joining FDU, Karla worked as a Student Recruitment Advisor for a private University in Vancouver and traveled locally and internationally representing Canada as an education destination.
Karla is inspired by all the amazing success stories that she hears from international students pursuing their dreams. She wants to keep guiding and serving students in their journeys throughout their studies at FDU. Karla is fluent in Spanish and English.
Contact Information
(604) 648-8112
+1 (877) 338-8002
SOYUN KWON
Soyun Kwon, Enrollment Services Administrative Assistant/Financial Specialist, has had several years of work experience in various roles within the education sector. Originally from South Korea, Soyun started her career as an English teacher at an elementary school before moving to Vancouver in 2013 where she took on administrative roles in international student advising, registration, accounting, and enrollment services.
Soyun holds a Bachelor's degree in English Education from Silla University in Busan, South Korea. Before she joined FDU, Soyun worked as an Accounts Receivable Coordinator for ILSC Education Group. To further pursue her interest in accounting and to strive for continuous improvement, she takes accounting courses in the Diploma in Accounting (DAP) Program at the University of British Columbia.
Soyun is passionate in helping students and enjoys learning about the diverse backgrounds and achievements of students at FDU. Soyun speaks fluent Korean and English.
Contact Information
(604) 648-8112
+1 (877) 338-8002
UYEN LE
Uyen Le, Enrollment Services Administrative Assistant/Academic Records and Schedule Specialist, was originally from Vietnam and obtained a Bachelor of Science in Business Administration with a concentration in International Business from Fairleigh Dickinson University (FDU) in 2018. During her years at FDU, she was a Global Scholar and a member of the FDU Business Student Association. In addition, she was honored to receive an Academic Achievement Award at FDU and an invitation to become part of the Beta Gamma Sigma Business Society.
Uyen is passionate about meeting people from different cultures as well as helping others and she hopes to help create the best experience for students at FDU. She believes FDU is a perfect environment for nurturing a multicultural outlook and improve oneself academically and professionally.
During her free time, Uyen enjoys reading, cooking, and doing Pilates. Uyen is fluent in English, Vietnamese, and knows a little Korean.
Contact Information
(604) 648-8112
+1 (877) 338-8002
ANH PHAN
Anh Phan, Enrollment Services Clerk, is a proud Vietnamese. She graduated from Fairleigh Dickinson University with a Bachelor of Arts in Individualized Studies specialized in International Relations and Business. During her academic years, she constantly developed herself into a culturally-aware person. After graduation, she continues to be a member of the FDU community and assists the students in their academic journeys.
Anh is an extrovert who enjoys conversations with people from all walks of life. She eagers to learn about different cultures and their uniqueness that contributes to Canada's Cultural Mosaic.
Anh is a creative lefty who loves to paint, calligraphy, plant, and bake. She speaks fluent English and Vietnamese.
Contact Information
(604) 648-8112
+1 (877) 338-8002
SONALI HOHEISEL
Sonali A. Hoheisel, Assistant Director of Academic Support Services and Facilities Manager, is from Germany and graduated from FDU Vancouver with a Bachelor of Arts degree in Business (honors). Prior to attending FDU Vancouver, Sonali completed a diploma in Project Management. She moved to Vancouver in 2009 and gained work experience as a Translator and Customer Service Representative as well as a Marketing, Placement and Internship Coordinator.
In Germany, Sonali studied Tourism Management in high school and university. She was an In-School Mediator solving conflicts between students in grades 5 to 10 and volunteered in a church choir during concerts. Sonali believes in continuous learning and avidly enjoys reading. She has an interest in politics, especially concerning Germany and the UK. She is a sports fan, following soccer, handball, rugby, and baseball.
Sonali speaks German and English and studied French and Spanish.
Contact Information
(604) 648-8112
+1 (877) 338-8002
LUBNA IRSHAAD
Lubna Irshaad, Academic Support Services Assistant, is from India. She graduated from Fairleigh Dickinson University with a Bachelor of Arts in Individualized Studies specializing in Business. She has a Bachelors Degree as well  in Visual Communication (honors) from SRM University, India and a Honors Diploma in Professional Photography from Vanarts, Vancouver.
Lubna is keen to broaden her network and enhance her skills. She is  open to sharing her experience as an international student to assist in having a seamless transition to the new environment. On her active days, she enjoys experimental cooking, street photography or reading non-fiction. On slow-moving days she prefers to binge-watch rom-coms or sitcoms.
Lubna speaks English, Tamil, Malayalam and has a basic knowledge of French and Hindi.
Contact Information
(604) 648-8112
+1 (877) 338-8002
SYDNEY (RUOQI) SHI
Sydney (Ruoqi) Shi, Academic Advisor of Academic Advising, has 9 years of experience in academic advising, academic planning, admissions, and ESL training. She obtained her Master's degree in Education from the University of Victoria and a Bachelor's degree in the English Language from the South China University of Technology, with a concentration in Tourism and Hospitality Management. She was originally born in China and moved to Canada 8 years ago.
Sydney enjoys being a part of students' growth and is proud to be called by the students as their "mom" at school. She has a love for student success, helping students navigate their academic and non-academic journey, and supporting them in achieving their goals. She believes that education is beyond knowledge transmission. We should encourage students to also learn about global awareness, social responsibility, critical-thinking, problem-solving, communication skills, collaboration skills, etc.
Having been an international student herself, she embraces cultural diversity and likes to learn about different cultures. Travelling is her passion and she holds dear the experience of living and working in Greece. Sydney is fluent in Cantonese, Mandarin, and English.
Contact Information
(604) 648-8112
+1 (877) 338-8002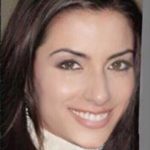 AYTEN KARA KUN
Ayten Kara Kün, Academic Advisor of Academic Advising, has over 15 years of experience with a background in Psychology and social services in youth counseling, case management, adult education, facilitation, coaching, and counseling.
Passionate about life-long learning and helping individuals achieve their full potential, Ayten has worked on multiple projects with the provincial and federal government, private and non-profit sectors counseling high school & university students, adult learners, and Internationally Trained Professionals.
Before joining FDU, Ayten spent several years as a career counselor at multiple secondary schools in the Vancouver School District. Through her work and personal coaching experience, she has developed a passion for advising students and assisting them in reaching their educational, career, and personal goals.
Volunteerism and giving back to the community is one of the most important pillars of Ayten's life. She has a passion for volunteering her expertise in non-profit organizations and committees. She is currently a committee member of the YWCA Youth Advisory Committee, Fraser Health Authority, and the Vancouver Hospital & Health Sciences Centre.
Ayten speaks fluent English and Turkish.
Contact Information
(604) 648-8112
+1 (877) 338-8002