Pen Names
Books by FDU Alumni
1970
s
1971
Frederick Martens, BA (Metro), is the author of One Detective's Journey into the Abyss: Roads Traveled, Lessons Learned, Villainy Exposed, published by Sunbury Press, Inc., in December 2021. In the book, he reflects on his law-enforcement career — infiltrating narcotics enterprises; investigating terrorist organizations; monitoring Mafia members; and exposing corruption on local, state and federal levels. After his career in the New Jersey State Police, Martens was appointed executive director of the Pennsylvania Crime Commission.
Michael Wallach, MBA (Metro), writes that his cousin, Marvin Lustbader, BS'67 (Flor), passed away on September 30, 2021. At the time of his death, Lustbader was a partner in Samuel Klein & Co., an accounting firm in Newark, N.J., where he had worked for almost 50 years. He was a resident of West Orange, N.J., for more than 40 years.
---
1972
Anne Indelicato Pinchera, BA (Metro), is the author of Secrets Under the Apple Tree, a young-adult mystery about two young boys on the trail of a well-kept secret. Published by Christian Faith Publishing, Inc., Meadville, Pa., in February 2022, the book is the first in a series of books for children 12 and up. Pinchera is an adjunct faculty member at FDU's Metropolitan Campus and at the University of the People in London, United Kingdom.
---
1973
Alan Frank, BA (Ruth), senior vice president and group manager, Sinclair Broadcast Group, Philadelphia, Pa., was inducted into the Pennsylvania Broadcast Hall of Fame. The Pennsylvania Association of Broadcasting also honored him for his leadership in broadcast television during his 50-year career. Frank oversees stations in 14 markets and has previously served in station management and sales roles in various stations throughout Pennsylvania, Florida and New York.
---
1975
Denise Makri-Werzen, BS, MS'90 (Metro), a nurse at West Orange High School, received her doctorate in public health: community health from Walden University, Minneapolis, Minn., in February. She has been a nurse at the high school for the past 11 years. Makri-Werzen has her own consulting business, Med-Con Associates, established in 2008. She also is the program coordinator of the Essex County School Nurses Association and is a Certified Life Instructor at the Hackensack University Medical Center.
---
1976
Operation Hawk's Nest, the debut novel by John Fitzgerald, BS (Flor), was published by BookBaby in July 2021. It's about a former Special Forces soldier and a CIA operative who team up to hunt and kill Osama Bin Laden. Fitzgerald was the recipient of the United Jersey Bank's Bicentennial Scholarship at the Florham Campus.
---
1977
As part of FDU's Alumni Webinar Series, Jon Budish, BA, MBA'85 (Flor), adjunct faculty member at FDU's Silberman College of Business, and founder, Budish Group; Stephen Weiss, BS (Ruth), managing partner/chief investment officer, Short Hills Capital Partners LLC, Maplewood, N.J.; and Kevin Mahn, MBA'93 (Flor), president/chief investment officer, Hennion & Walsh Asset Management, Parsippany, N.J., presented "Market Trends: Inflation and the Changing Economic Landscape" in February via Zoom.
Jill O'Donnell-Tormey, BS (Flor), was appointed to the board of directors of Coherus BioSciences, Inc., Redwood City, Calif. She is the chief executive officer and director of scientific affairs of the Cancer Research Institute in New York City.
1980
s
1981
Amy Broidrick, BA (Flor), was promoted to president and chief strategy officer of Qualigen Therapeutics, Inc., in Carlsbad,Calif. She joined Qualigen's board of directors in August 2020, was appointed executive vice president and chief strategy officer in December 2020, and will retain her title of director. Broidrick has more than 26 years of experience in the biopharmaceutical industry. Prior to joining Qualigen, she was senior vice president and global head of corporate development at Viking Therapeutics, Inc.
A gift from Michael Clarke, BS (Metro), and his wife, Denise, funded the renovation of the weight room at the Rothman Center on the Metropolitan Campus. The Michael and Denise Clarke Strength and Conditioning Center officially opened on February 12. The center provides a state-of-the-art workout space for FDU's Division I teams to use to build endurance and to stay active, in or out of season. A track-and-field athlete during his time on campus, Clarke was inducted into the Division I Hall of Fame in 2013.
John Kallis, BS, DMD'85 (Metro), an oral and maxillofacial surgeon for more than 25 years, was named among Bergen County's Top Dentists in 2022 by Bergen magazine. He and his partner, Lee Kojanis, run Premier Oral Surgery Group, P.C., with offices in Englewood Cliffs, N.J., and Bergenfield, N.J. 
---
1984
Jerald Vizzone, BS (Ruth), a board-certified orthopedic surgeon with a private practice in Montclair, N.J., specializes in minimally invasive orthopedic surgery, including arthroscopic surgery.
---
1985
In March, Thomas Gallagher, BS (Metro), president of Altherm, Inc., Ridgefield, N.J., was a guest speaker at a virtual event sponsored by the Professional Development Program of the Silberman College of Business. 
---
1987
In celebration of Black History Month, Perry Williams, BA (Ruth), two-time Super Bowl winner with the New York Giants, was featured in The Richmond Observer. Since retiring from the NFL, Williams has made it his mission to touch and transform the lives of young people — as a college instructor, a motivational speaker, a camp director and a curriculum designer. He is also a spokesperson for Beyond the Laces, promoting the importance of kindness and the message that persistence and faith can overcome any adversity. In March 2021, Williams was appointed by Suffolk County, N.Y., Sheriff Errol Toulon, Jr. as a special deputy. He will team up with the department to support youth initiatives. 
1990
s
1990
Barbara "Bunny" Legg-Sullivan, BS (Flor), has been inducted into the Middle Atlantic Conference Hall of Fame as part of the Class of 2022. She was inducted into the FDU Devils Hall of Fame in 1998. An outstanding three-sport athlete, she played field hockey, basketball and softball at the Florham Campus.
Cathleen Paugh, BS (Flor), was appointed to the County College of Morris' board of trustees in November 2021. She retired from Prudential Financial after 34 years, most recently as head of global reinsurance strategy. 
---
1991
Mark Sapara, BA (Flor), was appointed assistant vice president and dean of intercultural engagement at Oberlin College in Ohio. He was previously campus dean at Strayer University in Basking Ridge, N.J. Sapara is vice president of FDU's Alumni Board of Governors and was part of the University's Diversity, Equity, Inclusion and Accessibility Council. 
---
1992
Martha Papson Garcia, MBA (Ruth), MA'20 (Metro), Army veteran and director of FDU's Office of Veterans Services, was a finalist for the Advisor of the Year award of the Student Veterans of America.
---
1994
David Chance Healy, BA (Flor), partner at 1776 by David Burke, featuring Top Golf Swing Suite, in Morristown, N.J., was interviewed for the Silberman College of Business blog on http://medium.com/@fdusilberman. 
Craig Miller, BS (Flor), joined Sionic's Jersey City, N.J., office as chief client officer, where he will lead the firm's global new business development and client account management. He was previously head of business development for North American capital markets at Broadridge Financial Solutions, Inc. 
Michael Saccomanno, BS (Flor), has been appointed partner-in-charge of Friedman LLP's forensic accounting, litigation support and valuation services practice. He joined the firm in 2011. Saccomanno also provides insight on dispute legislation and strategies for settlement, mediation, arbitration and trial purposes.
Scott Van Pelt, MBA (Flor), was appointed financial controller of G6 Materials Corp., a high-tech company in Ronkonkoma, N.Y. He will handle the company's corporate financing transactions, business acquisitions, financial planning and analysis and positioning for a future up-listing to a national exchange. He previously held consulting and leadership positions with Kemper Insurance Company, Kingston Insurance Company, Choice Home Warranty and Citibank. 
---
1996
Charles Waters, AA'93, BA (Metro), is coauthor of the book African Town, which chronicles the story of the last Africans brought illegally to America in 1860. It was published by Putnam's Young Readers, a Penguin Imprint, in January 2022.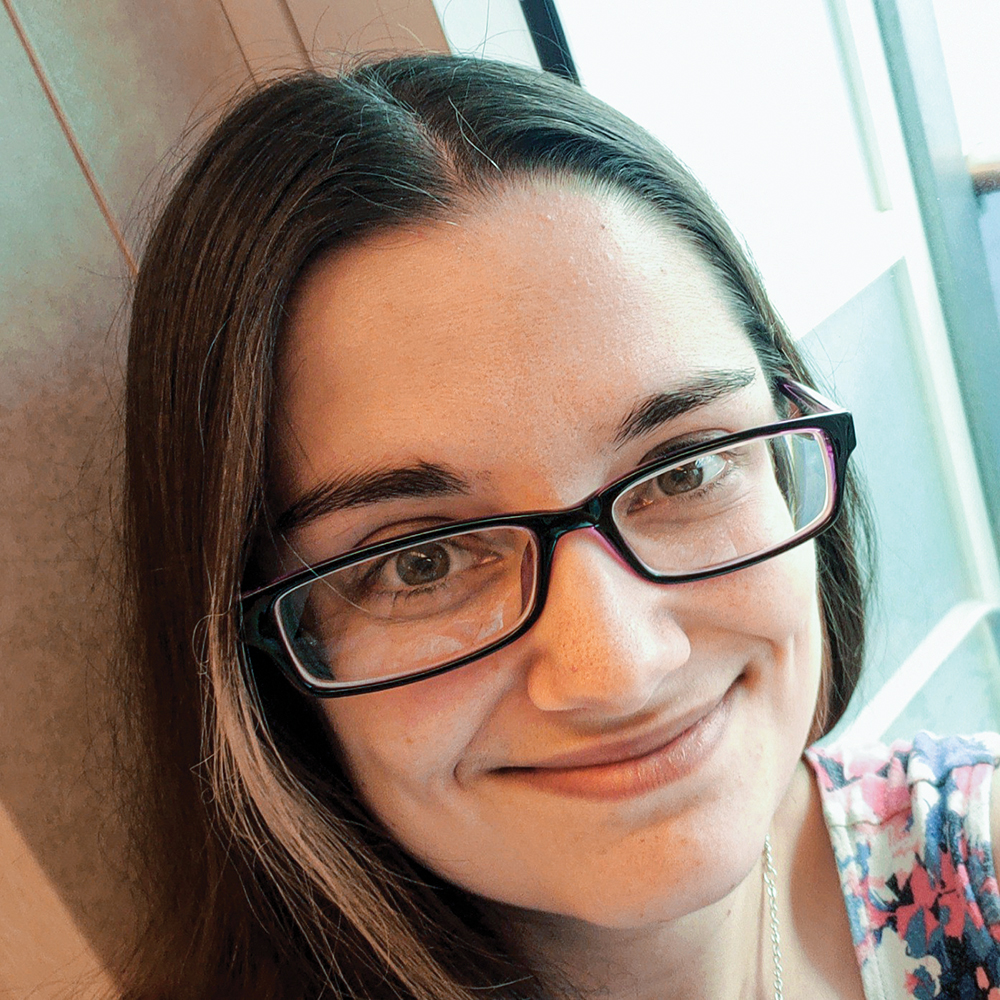 Gubernatorial Appointee Christi Peace, BA'16 (Flor), was named deputy press secretary for N.J. Gov. Phil Murphy's office. Prior to that she worked as press secretary for the New Jersey Assembly Democratic Office. Peace double majored in psychology and communication studies, while minoring in public relations at FDU. She took advantage of the University's study-abroad opportunities at Wroxton College in 2014 and at the Vancouver Campus in 2015. She was previously published in USA Today, Asbury Park Press and TAPInto.net. 
2000
s
2001
Shavonda Sumter, MBA (Metro), has been appointed president and CEO of Children's Aid and Family Services in Paramus, N.J. She has more than 20 years of experience in the health care sector, having served as assistant vice president at Hackensack Meridian Mountainside Medical Center in Montclair, N.J., for 13 years. Since 2012, Sumter has served as the representative of the 35th District in the New Jersey General Assembly. She's also the first woman to be selected chair of the New Jersey Legislative Black Caucus.
---
2003
Yomara Gomez-Naiden, MBA (Flor), has been appointed senior vice president, quality, at MEI Pharma, Inc., San Diego, Calif., a pharmaceutical company focused on advancing new therapies for cancer. She previously served as vice president of corporate quality at AGC Biologics in Bothell, Wash., where she led the establishment of the company's first Global Quality Management System and Corporate Quality Program.
David Johnson, BA (Flor), has been appointed CEO of BenElevate, an early-stage fintech company with headquarters in Phoenix, Ariz., working to address the student-loan debt crisis by providing tools, expertise and solutions to streamline debt management for borrowers and employers.
---
2004
Ramona Cedeño, MBA (Metro), founder and CEO of FiBrick, Dobbs Ferry, N.Y., published her first book, Simple Choices Big Rewards in Money, in June 2022. It was published through New Degree Press, Potomac, Md.
Katie Singer, MFA (Flor), wrote The Washington Post article "More involvement from Black churches could increase the success of liberal activism," in February. She was a history faculty member at Rutgers University in Newark, N.J., and previously taught writing, literature and African-American studies at FDU.
---
2005
A Little Hope, the debut novel by Ethan Joella, MFA (Flor), was named a Best Book of 2021 by Today.com. A thought-provoking book about love, despair and second chances, it was published by Scribner, an imprint of Simon and Schuster, in November 2021. A Little Hope was a choice for Jenna Bush's book club and a finalist for the first novel prize from the Center for Fiction. Joella teaches English and psychology at the University of Delaware in Wilmington.
Marie Thadal, MS (Metro), was promoted to vice president of sales and operations at Coptis, Inc., in Harrison, N.Y., where she will oversee operations for the Americas market and streamline the business-development process. She previously led the company's business development team for the Americas with a mission to digitalize research and development laboratories.
---
2006
Stephen Bozer, MBA (Metro), senior vice president, human health, Flavine North America, Inc., Paramus, N.J., and a member of the Silberman College Board of Advisors, copresented "The Supply Shortages: The Good, the Bad and the Unexpected" as part of FDU's Alumni Webinar Series.
The Kendal Hudgins Scholarship Fund honors Kendal Hudgins, AA'03, BS, MBA'08 (Metro), who died in 2012 from gun violence in Atlantic City, N.J. The scholarship supports Atlantic City students facing socioeconomic hardships. High-school seniors from Atlantic City and FDU freshmen may apply. For more, www.yellowscholars.org.
Jesse Stoop, BS, MS'07 (Flor), has been promoted to partner at CohnReznick LLP in Holmdel, N.J. An assurance partner at the firm, he has a diversified public-accounting experience serving private and public companies in the manufacturing and distribution, technology, life sciences, professional services and construction industries. A Certified Public Accountant, Stoop is also a member of CohnReznick's Public Company Audit Practice.
---
2007
George Milonas, MAS (Metro), was elected vice chair of the County College of Morris, Randolph, N.J., board of trustees in November 2021. He is vice president and global head of anti-financial crime compliance at MetLife. He was previously an adjunct faculty member at FDU.
DeNere Postell, MA (Flor), wrote I Can Be Anything from A to Z, published through Inspiring Choices, LLC.
Brandi Robinson, BA (Metro), was appointed senior vice president, corporate affairs, at Avadel Pharmaceuticals, headquartered in Dublin, Ireland. She was previously chief corporate affairs officer for Rafael Holdings, Inc., where she led communications, corporate affairs and patient-advocacy functions.
---
2008
Richard Laughland, BS, MBA'10 (Flor), an adjunct marketing faculty member in the Silberman College of Business, is the author of A History of the Nets: From Teaneck to Brooklyn, a book on the lows and highs of the Nets basketball team as it relocated. History Press, an imprint of Arcadia Publishing, published the book in July. 
---
2009
Jose Gonzalez, BA (Metro), an adjunct faculty member at FDU and lead user experience manager at Macy's, received the 2022 Educational Opportunity Fund (EOF) Outstanding Alumnus Award at the FDU EOF 48th Annual Awards Ceremony and Graduation Celebration held on April 20 at the Park Ridge (N.J.) Marriott. The award honors an outstanding alumnus who has offered significant support to the EOF program and its students. 
Our Little World, by Karen (Lenar) Winn, MFA'09 (Flor), is a novel about a young girl who goes missing at a local lake. It was pubished by Dutton, a Penguin Imprint.
2010
s
2010
Brian Faehndrich, MA (Metro), has been named principal of Eisenhower Middle School in Wyckoff, N.J. He was previously assistant principal at Wayne Valley High School, where he also served as department supervisor for science and STEM.
---
2011
Mariana Suarez, BS (Flor), BSN'12 (Metro), and Gilbert Tapia, BS'10 (Flor), were married on December 3, 2021.
---
2013
Bea Goodwin, BA (Flor), opera librettist and stage director, hosted and curated the event "Teatime Opera: A Concert Honoring Wroxton College," a prerecorded 30-minute opera. The fundraiser, accessible online for a limited time, benefitted the Wroxton College Now & Forever Fund. The opera featured Metropolitan Opera singers Helena Brown, soprano; Danielle Bounaiuto, soprano; and Eric Lindsey, bass; and Jason Wirth, pianist. Goodwin studied at Wroxton College in 2012.
Janelle Hall, MPA (Metro), has been appointed executive director of the United Passaic Organization (UPO), a community service organization that empowers its constituency and enhances the quality of life for the people of Passaic, N.J., and its surrounding communities. UPO helped Hall when she was struggling to keep her four children housed and fed. Under Hall's leadership, the organization launched a full-service food pantry on May 24 with the help of Mount Pilgrim Missionary Baptist Church and the Community Corporation of Newark.
---
2014
Victoria Pelosi, BA (Flor), and James DeChristopher, BS'13 (Flor), were married on November 26, 2021, at The Ashford Estate in Allentown, N.J.
---
2016
William SanFilippo, BA (Flor), director of business development for the Metropolitan YMCA of the Oranges, was named one of the 2021 "30 Under 30" by the YMCA of the USA's National Emerging Leaders Resource Network. Nominated for his "strong ethical and moral principles" and for being "a trustworthy and supportive team member," SanFilippo was selected from 121 nominations in 36 different states.
---
2017
Abagail Belcastro, MFA (Flor), an administrative assistant at FDU's department of social sciences and history at the Florham Campus, led a virtual conversation/lecture on "Clothing in Action: Fashion and the Vote," where she talked about fashion when women were fighting to gain the right to vote. She has a background in historic fashion and women's history and decade-long experience in sewing historical reproduction clothing.
Erica Bill, BS (Flor), and Kyle Wolfe, MA'15 (Metro), were married on April 30 at Villa Borghese in Wappingers Falls, N.Y.
John Chalupa, BS (Metro), has joined the Elizabethton River Riders team, a summer collegiate baseball team, as pitching coach. He is also the pitching coach for the University of Virginia's College at Wise Cavaliers. While studying at FDU, Chalupa played for the Knights baseball team.
Kevin Hincks, BA, MAS'18 (Metro), is commander of the Atlantic City (N.J.) Prosecutor's Office Special Investigation Section and the Office of Professional Standards and Accountability. A graduate of the FBI National Academy, Quantico, Va., he also completed the New Jersey State Association of Chiefs of Police Command and Leadership Program. 
Rasheen Peppers, BA, MPA'18 (Metro), retired in January 2022 after 25 years in the Newark (N.J.) Police Department. He is known for his compassion and willingness to engage with residents, business people and those at risk of committing crimes. Peppers spearheaded "Captain's Corner" events — sidewalk gatherings where he would speak about ongoing neighborhood issues and recent incidents, present checks to community organizations or families in need, host health screenings and other services and even show his dance moves. He also had a recurring role in the late 2000s in the A&E reality TV series "Manhunter: Fugitive Task Force." 
---
2018
Sedona Hill, BS, MBA'19 (Metro), is the founder of FemTrade Box, a quarterly nonprofit subscription box supporting women around the world. The items featured in the box — women's accessories, wellness and lifestyle items — are all from fair trade brands, handmade by women in cooperatives. Proceeds benefit women artisans and cooperatives that are worker-owned businesses focused on sisterhood and empowerment. Members have access to resources and services such as education, childcare, financial services and health care. 
Brian Lee, MAS (Metro), has been with the Atlantic City (N.J.) Prosecutor's Office since 2000 and is currently assigned to its administration unit. In March, he graduated from the FBI National Academy in Quantico, Va., after 10 weeks of advanced training. In 2021, Lee earned his New Jersey State Chiefs Association Accredited Command Executive Certification.
Bridget Rafter, MSA (Metro), head softball coach at the Florham Campus, was named Middle Atlantic Conference Freedom Softball Coach of the Year in May. She is the third coach in program history to be named Coach of the Year. Prior to coaching the Devils, Rafter spent three seasons as an assistant softball coach at the Metropolitan Campus.
---
2019
Matthew Cohen, BA (Flor), was a finalist in the 2021 Music International Grand Prix young adult piano competition. A self-taught pianist, he used to play the piano at the Bottle Hill Room on the Florham Campus. 
Andres Diaz, MA (Flor), an English teacher at Morris Hills High School in Rockaway, N.J., was the April 2022 recipient of the Honored National Teaching Award. He was nominated by former student, Omar Lisojo, a substitute teacher at Morris Hills High School. Diaz was chosen for making a positive personal, academic or inspirational impact. 
Denzel James, BS, MS'22 (Metro), has been named as the lab and operations manager for computing services at FDU. In his student days at FDU, he was a lab assistant at computing services, eventually becoming a senior lab assistant. 
2020
s
2020
Lise Olsen, MFA (Flor), an FDU Ronald J. Doerfler Memorial Scholarship winner, is the author of Code of Silence, which was published by Beacon Press in October 2021. It won the 2022 Investigative Reporters and Editors (IRE) Book Award, which was presented at the IRE national conference in June. Code of Silence also won the Carr P. Collins Nonfiction Book of the Year award from the Texas Institute of Letters. It will be out in paperback in August 2022.
Derek Phillips, MS (Metro), executive director of FDU's MS in clinical psychopharmacology program and an adjunct faculty member at the Metropolitan Campus, received his prescribing license in November 2021. He is Illinois' 12th licensed prescribing psychologist and one of only approximately 250 prescribing psychologists nationwide. Prior to joining FDU, Phillips was an adjunct faculty member at Lake Land College in Mattoon, Ill., and in the MA in clinical psychology program at Eastern Illinois University in Charleston. 
Samantha Riviello, MAS (Metro), was appointed to the board of directors of Easterseals New Jersey, a nonprofit in East Brunswick, N.J., that helps individuals and families with disabilities to live with equality, dignity and independence. She is chief of staff at Sandbox Films, a documentary studio in New York City that focuses on the art and beauty of scientific inquiry. 
---
2021
Marissa Catalano, BA (Flor), a student at Rutgers Law School, Newark, N.J., was one of only three law students to receive a scholarship from the New Jersey Women Lawyers Association (NJWLA) during the association's 14th WILL Platinum Gala on March 29 at The Grove, Cedar Grove, N.J. She is a law clerk at KSBranigan Law P.C. in Montclair, N.J., and has been a member of the NJWLA since law school. According to Catalano, "This scholarship exemplifies the dedication that members of NJWLA have to breaking down the barriers that women face in the legal field. I am so grateful to have been awarded their 2022 scholarship and am honored to uphold the values of NJWLA throughout my legal education and career." She was chosen for her commitment to her law school, dedication to the mission of NJWLA and the practice of law, as well as her essay.
Brianna Cucinelli, BS, MBA'22 (Flor), moderated a March 31 virtual Health and Wellness Marketing Discussion, hosted by the Professional Development Program of the Silberman College of Business. It featured panelists from Fingerpaint, a marketing company with offices in New York and New Jersey. 
Dylan Gonzalez, BA (Flor), was appointed as a police officer for the borough of Madison, N.J.
Michael Hein, MAS (Metro), was promoted to sergeant at the Lacey Township (N.J.) Police Department. He started as a correctional officer for the New Jersey Department of Corrections before he was hired as a full-time police officer in 2013. Hein's responsibilities range from working in the patrol division and training new officers to being in charge of the overnight squad.
Madison Stanley, BA, MSM'22 (Metro), was named assistant women's basketball coach at the College of Charleston in South Carolina. A two-time captain of the Knights women's basketball team, she was named the 2021–22 Northeast Conference (NEC) Player of the Year. Stanley led the Knights to an NEC regular season title, a school record 15 conference wins and FDU's first-ever appearance in the Women's National Invitation Tournament. She also was selected as the FDU Athletic Department's Most Outstanding Female Student-Athlete for her 2021–22 performance.
---
2022
Andrew Felsher, MFA (Flor), is cofounder of 128 Lit, a New York City-based annual print and online literary magazine with an international focus. He also is assistant editor of The Literary Review, an international journal of contemporary writing that has been published by FDU since 1957. Minna Zallman Proctor, senior lecturer of creative writing at FDU and editor-in-chief of The Literary Review, serves as a consulting editor for 128 Lit.
James Rosso, BA (Metro), has been promoted to chief of police of the Hopewell Township Police Department (HTPD), Titusville, N.J. He has been with the department for 19 years, and has previously served as patrol officer, sergeant and lieutenant. Prior to joining HTPD, he was a patrol officer in Lambertville, N.J., and with the Sheriff's Office in Hunterdon County, N.J.
In Memoriam
J. Warren Blaker, professor emeritus of physics, died June 3 at the age of 88. He served as an adjunct in electrical engineering in 1986 and was promoted to professor and chair of electrical engineering in 1987. He retired as director of Jewish affairs in 2015 and was granted emeritus status. He is survived by his wife, Judy Strauss, and a son, Avi Gurland-Blaker. 
---
George Sella, Jr., trustee emeritus, died January 25 at the age of 93. A Harvard Business School graduate, he served on FDU's Board of Trustees from 1990 to 2008 and was chair of the Finance, Audit and Budget Committee. In 1987, he was instrumental in the establishment of FDU's Comprehensive Support Center for the Learning Disabled (now the Regional Center for Learning Disabilities). Sella worked for American Cyanamid from 1950 until his retirment in 1993 as the company's chief executive officer. Sella is survived by his wife of 67 years, Janet; a sister, Irene Cundari; his children, Carlie; George (and wife Donna); Jaime; Lorie Sella-Loughbourough (and husband Joe); and Michael (and wife Darcy); 14 grandchildren; and 14 great-grandchildren. 
Alumni In Memoriam
1950s 
Sheila Raphael Feldman, AA'52 (Ruth) 
James Van Blarcom, BS'53 (Ruth) 
John Eccleston, BS'54 (Ruth) 
George Menditto, BS'54 (Ruth) 
Edward Shahbazian, BS'55, MBA'62 (Metro) 
Regina Marino, AA'56 (Ruth) 
James Lamb, BS'57 (Ruth) 
Bruce Dunham, BA'58 (Ruth) 
William Lillis, BS'58 (Metro) 
Richard Lindstrom, BS'58 (Metro) 
Charles "Chuck" Randa, BS'58 (Ruth) 
---
1960s 
Kenneth Teeling, Jr., BS'60 (Ruth) 
Carol Leiss Ziegler, BS'60 (Metro) 
Frederick Mahn, BS'61 (Ruth) 
Robert Murphy, BSEE'61, MBA'69 (Ruth) 
Lawrence Heagney, BS'62 (Ruth) 
Albert Altongy, DMD'63, MS'67 (Metro) 
Sy Greenstein, BS'63 (Ruth) 
Robert Hampson, BSMET'63 (Metro) 
Hon. John DeSheplo, BA'64 (Flor) 
Jerome "Jerry" Horan, BS'64 (Ruth) 
Bruce Parks, BS'65 (Flor) 
Anthony Polomski, BSME'65 (Ruth) 
Frank Gisoldi, BA'66 (Flor) 
John Varner, BA'66 (Metro) 
Marvin Lustbader, BS'67 (Flor) 
Yoon-Shik Park, MBA'67 (Ruth) 
Alan Whittaker, MBA'67 (Ruth) 
John Del Colle, BSEE'68, MSEE'72 (Ruth) 
William Wack, BS'68 (Flor) 
Anthony Cantaffa, BS'69, MBA'73 (Flor) 
Roy Carsen, DMD'69, MS'74 (Metro) 
Daniel Nichols, MBA'69 (Ruth) 
Richard Russo, BA'69 (Metro) 
---
1970s 
Shirley Phillips Packard, BSN'70 (Ruth) 
Frank Falkowski Jr., MS'71 (Metro) 
William Megill, DMD'71 (Metro) 
Louis Nagy, MBA'71 (Ruth) 
Charles Pope, MBA'71 (Flor) 
Fiorentino "Freddy" Martucci, BS'72, MBA'78 (Ruth) 
Deborah Clarke Rifenbary, MAT'72 (Metro) 
Arthur Riker, BA'72 (Flor) 
Robert Bohan, AA'73 (Metro) 
William Kegel, BA'75 (Ruth) 
William Bartley, Jr., BS'77 (Ruth) 
Richard Bombardieri, MBA'77 (Ruth) 
Glenn Martins, MA'78 (Metro) 
Nathan Osborn, Sr., AA'78 (Metro) 
Patricia Casey Pavlick, MA'78 (Ruth) 
Robert Sheehan, MBA'78 (Ruth) 
Diego Castellanos, EdD'79 (Metro) 
Margaret Sposato Hildebrandt, MA'79 (Ruth) 
Mary Kavanaugh Jensen, MA'79 (Metro) 
---
1980s 
Michael Dargento, BS'80 (Ruth) 
John Niemiec, MBA'80 (Flor) 
Walter Tutka, BA'80 (Flor) 
Kim Banks, BA'81 (Ruth) 
Michael Castellini, BS'81 (Flor) 
Joseph Eau Claire, MBA'81 (Ruth) 
Nadine Falkenberg Kuster, AS'81 (Flor) 
Richard Latronica, BS'81 (Metro) 
C. Richard Hartung, MBA'83 (Ruth) 
Stephen Wanner, BS'83 (Ruth) 
Jane Pier, MA'84 (Metro) 
Ronald Seaman, Jr., BS'84 (Metro) 
Barbara Steuert, MBA'84 (Metro) 
Joseph Durkin, MBA'87 (Ruth) 
Virginia Horner, MA'87 (Metro) 
Edward Ruloff, MBA'87 (Ruth) 
Susanne Wilhide Stevens, BS'87 (Flor) 
Michael Tubridy, MBA'88 (Flor) 
---
1990s 
Barry Balala, AA'87, BS'90 (Metro) 
Barbara Kennedy, MBA'90 (Ruth) 
Zereta Lloyd, MBA'91 (Ruth) 
Carolyn Ryan, BS'92 (Flor) 
Audrey McConney, MBA'95 (Flor) 
Thomas Markt, MPA'96 (Metro) 
2000s 
Suzanne Vanderbush, BA'05 (Metro) 
2010s 
Vanessa Eatman Muhammad, BA'17 (Metro)