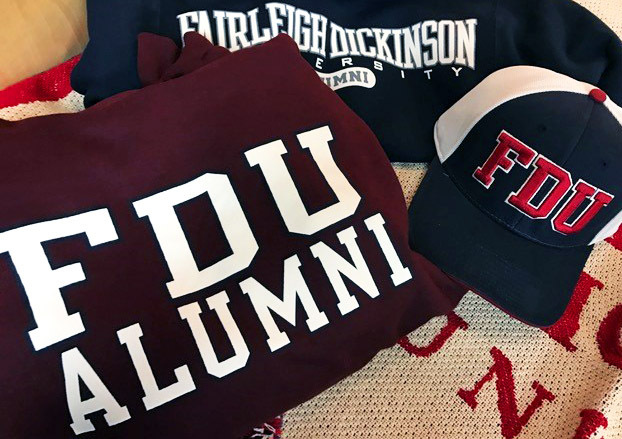 Something for Everyone!
The Office of Alumni Relations sponsors a number of distinct chapters so that graduates with shared interests or life experiences can continue to connect.
About
The BAC's target audience is all Black alumni who have completed an FDU degree.
Leadership
Juzetta Linder, AA'90, BA'92 (Metro), senior office administrator at Novartis Pharmaceuticals Corp., is the BAC president, while Alexander McLucas, BA'93 (Metro), president — local manager at Verizon Communications, is vice president.
Programming
The BAC implements a mentorship program and plans events to strengthen relationships and communication with Black FDU students while building a collaborative professional alumni network.
BAC's annual staple event, the Alumni Basketball Game, held on the Metropolitan Campus, is now in its sixth year. It is open to all, features alumni versus current students, and honors the memory of former FDU friends/basketball players/alumni who have passed away. Proceeds benefit the BAC scholarship fund, the Dr. Donatus St. Aimee Memorial Scholarship — named for the late Donatus St. Aimee, BS'73, MS'76 (Flor), former Saint Lucia Ambassador to the United Nations. The scholarship is open to all Black and Caribbean FDU students and is awarded based on need, academic excellence and community involvement.
In addition to the events and programs mentioned earlier, the BAC will continue to host The Art of Networking event that is open to all alumni and students, particularly graduating seniors. This casual event, planned around a "people scavenger hunt," encourages students to test their interpersonal skills, practice their "elevator pitches," learn tips and tricks for digital networking, and make student/alumni mentoring connections. This event is typically held on either the Florham or the Metropolitan campus; the next Art of Networking event will be virtual.
Members of the BAC are a valuable resource and part of a fluid pipeline to help current FDU students adjust to life as alumni. The chapter seeks to support the University in its ongoing effort to improve diversity, inclusion, and racial sensitivity for Black and Caribbean students.
Contact
Connect
Instagram: @fdubac
About
The FDUArts Alumni Chapter is for graduates who hold a bachelor of arts or a master of fine arts degree. It is also for alumni working in the acting, singing, fine and studio arts, graphic design, film, animation or creative writing fields, no matter their degree.
Leadership
Michael Ramos, BA'00 (Flor), a digital marketer with expertise in marketing automation and web development, is the chapter's president, cofounder and a member of the FDU Alumni Association Board of Governors.
Programming 
The chapter provides a platform of support to arts alumni and students including networking, intellectual growth and professional development. The chapter hosts in-person networking events, when able, and Zoom keynote and panel discussions. It also offers spring senior thesis support.
Contact
About
The FDU G.O.L.D. Chapter is targeted to individuals who have graduated from the University in the last decade.
Leadership
Jairo Martinez, BA'17 (Metro), educational technologist, is president, and Noelle Shirey, BA'17, MA'18 (Flor), assistant director for annual giving at Newark Academy, is vice president.
Programming
This chapter brings together recent graduates to help them make and keep connections with other alumni for networking purposes. The chapter hosts an annual Homecoming event at the Florham Campus — a chance to catch up and connect with other alumni — and other events to foster these connections.
Contact
jairo.martinez13@yahoo.com, noellemarie@comcast.net or jtroxell@fdu.edu
About
Founded on March 12, 2018, the Hospitality and Tourism Alumni Chapter welcomes alumni from the International School of Hospitality, Sports, and Tourism Management and any alumni currently working in those industries, regardless of their degree.
Leadership
Co-presidents Joseph Cozza, BS'74 (Ruth), principal, JVC Catering & Event Consulting, LLC., and James Earley, BS'85 (Ruth), general manager at Element by Westin Hotels, lead the chapter.
Programming
The chapter creates a network and forum with opportunities for continued professional development, socialization and networking, keeping alumni connected to the University, each other, students and the school.
It does so through events such as meet-and-greet receptions during the annual hotel show in New York City, bowling nights and Homecoming activities, as well as virtual educational experiences.
Participants benefit from reconnecting with fellow classmates, meeting alumni from other years, and establishing professional industry connections. They gain knowledge about the various avenues within the hospitality industry and are exposed to trends and creative ideas in the hospitality industry.
Contact
About
The Vancouver Alumni Association targets: undergraduate and graduate alumni from the Vancouver Campus; current students, faculty and staff at FDU's Vancouver Campus; and prospective students.
Leadership
Chapter President Paramith Rudrappa, MAS'20 (Van), specializes in global leadership and is a marketing specialist at Enginuity Engineering Consulting Ltd. He plans and organizes professional and social events, conducts and oversees biweekly meetings and engages members in productive discussions.
Programming
The chapter is focused on establishing and developing mentorship programs between alumni and students; recognizing outstanding students by awarding them with financial aid and scholarships; connecting graduate and undergraduate alumni from throughout FDU, regardless of their geography; conducting on- and off-campus events and projects, including in virtual formats; engaging and building a professional network for alumni; and pooling professional resources from alumni to help current students and other alumni.
Some past events include a trivia night, a bowling meetup, dinner gatherings, educational and awareness workshops and alumni networking panels.
Alumni benefit from access to a global network of professionals; professional resources, guidance and support; insight into market trends and development; and tips and other advice.
Contact
Connect
Instagram: @fduvanalumni Facebook: Search "Fairleigh Dickinson University Vancouver Alumni Association"
About
The Veterans Alumni Chapter has three main objectives:
Service: To serve current veteran students, their families, the college and the community.
Leadership: Veteran alumni are successful in many different career fields and are great leaders — not because of their power, but because of their ability to empower others.
Mentorship: To make fellow veterans a priority, assisting them in their transition from college to industry and providing them a networking pathway that can assist them in landing that dream job or career.
Leadership
First Sergeant Luis Layme, BA'17 (Metro), of the New Jersey Army National Guard, who has been an active member since 2000, leads the chapter. He is also junior vice commander and a life member of the Veterans of Foreign Wars (VFW) Post 1302.
Programming
The chapter allows veteran alumni the opportunity to get together, meet other veteran alumni, network, rekindle old friendships and, most importantly, find ways to mentor young veterans completing their education at FDU.
The chapter hosts two main events, the Fall Alumni Event, in late October or early November in preparation for Veterans Day, and the Spring Alumni Event, during the second or third week of May.
Other events include an FDU Veterans Celebration; the FDU Full Circle Pinning Ceremony; a spring community service event involving the cleanup of veterans' grave sites; and the fall community service event, Rucksgiving, in which student vets, alumni and family members carry food in a backpack to the food pantry on the Florham Campus.
In addition, the Our Community Salutes of North Jersey event honors high-school seniors who are enlisting in the military after graduation. Veteran alumni also present pins and graduation stoles to graduating veterans each year.
Contact
About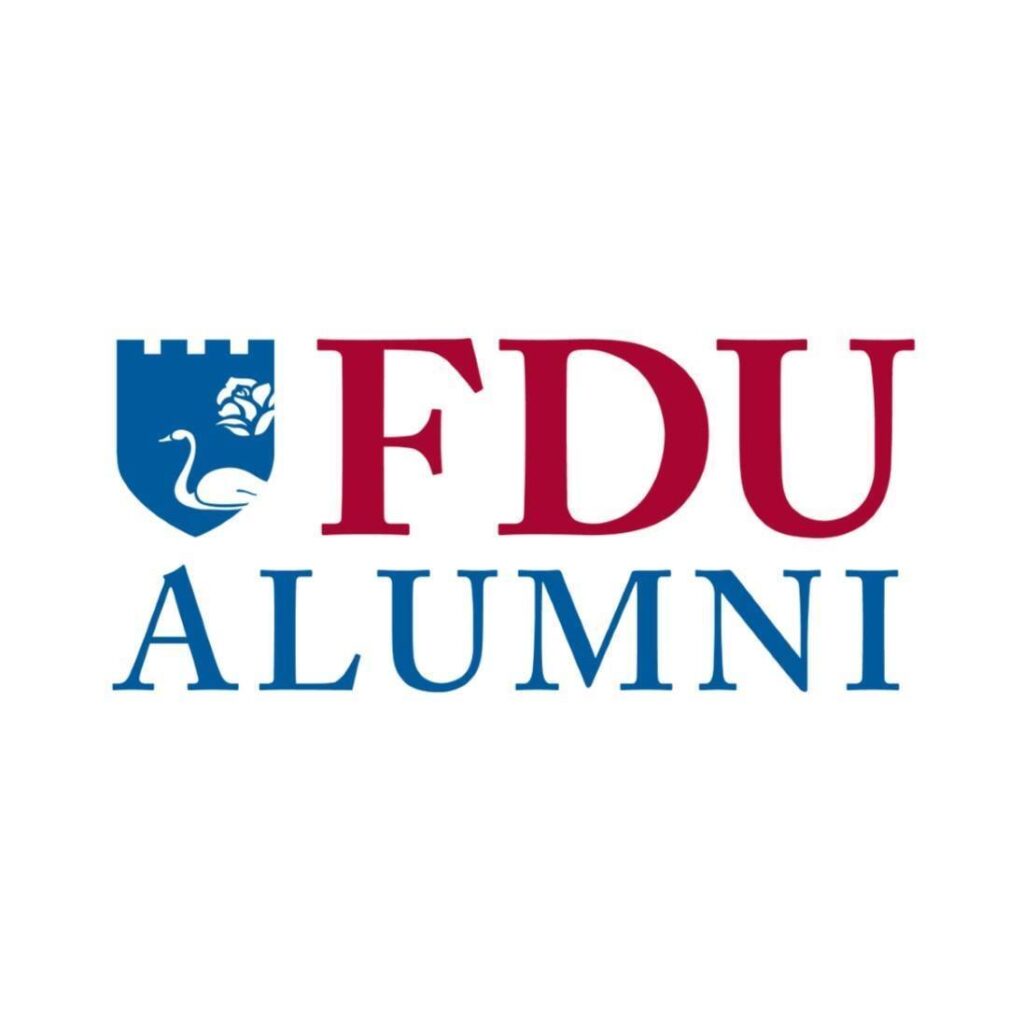 Founded in 2004, the FDU YAA works to build and help maintain lifelong relationships among FDU alumni. The YAA is for all FDU alumni who have graduated in the past 15 years; age is not a factor.
Leadership
Hope Field, BA'04, MA'07 (Flor), senior manager of Latin affairs for Coca-Cola, is the chapter president.
Programming
The chapter provides opportunities for young alumni to enhance their lives by establishing and maintaining connections with one another and with the University. The FDU YAA encourages its members to take full advantage of the University's resources and one another through social, professional, educational and community-based events.
Within the YAA, young alumni can grow their networks, stay connected or reconnect with other alumni and friends; give back to the University and community; receive guidance on the transition from student to alumni life; share information; attend activities targeted to their needs and interests; and participate in career-development programming.
Alumni automatically become part of the Young Alumni Association upon their graduation from FDU.
Contact
Connect
Instagram: @fdu_yaa Facebook: Search "FDU Young Alumni Association"